As an Amazon Associate I earn from qualifying purchases.
To make my keto desserts very low in total carbs, I try very hard not to use erythritol in my desserts.
Another benefit to not using erythritol is that some people get an upset stomach from it and diarrhea (source). People also like to stay away from all artificial sweeteners.
Below are 21 desserts that use pure monk fruit sweetener instead of erythritol. Monk fruit is not an artificial sweetener and contains zero calories and carbs (source).
Some people don't like the taste of monk fruit and that's okay. If you are one of those people, you can use stevia instead. Just make sure to use the pure form of stevia without anything else added to it.
Below all the recipes, I provide some sweetener options that can replace erythritol in some keto desserts. The blog of Wholesome Yum Foods created it.
Jump to:
Chocolate Blueberry Cake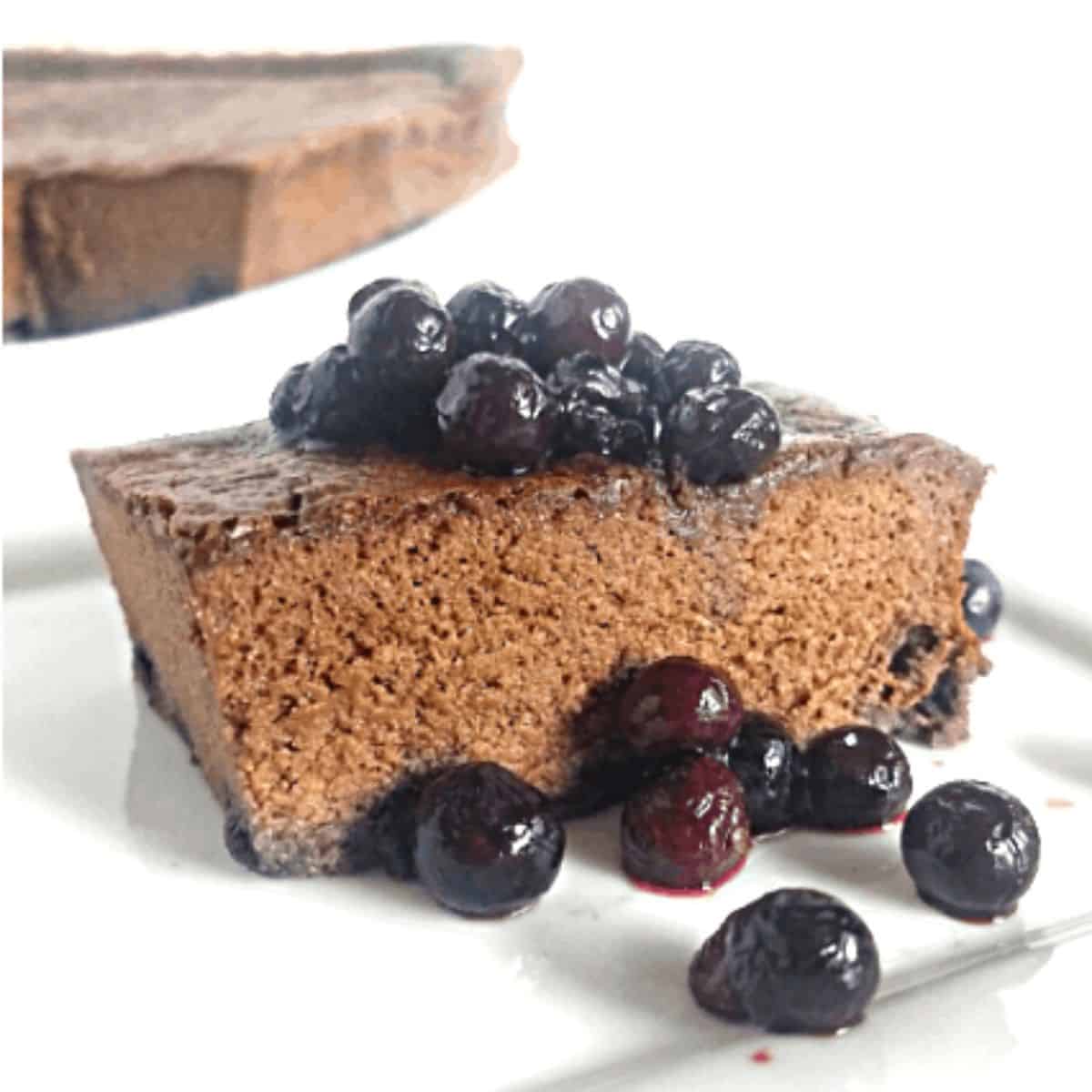 This chocolate cake uses mostly collagen and cocoa powder for its flour base and just a tiny bit of coconut flour. To make the cake sweet both forms of monk fruit are used; liquid and solid.
There are 5.2 total carbs and 2.4 net carbs in this dessert with only 3 main steps.
Lemon Mug Cake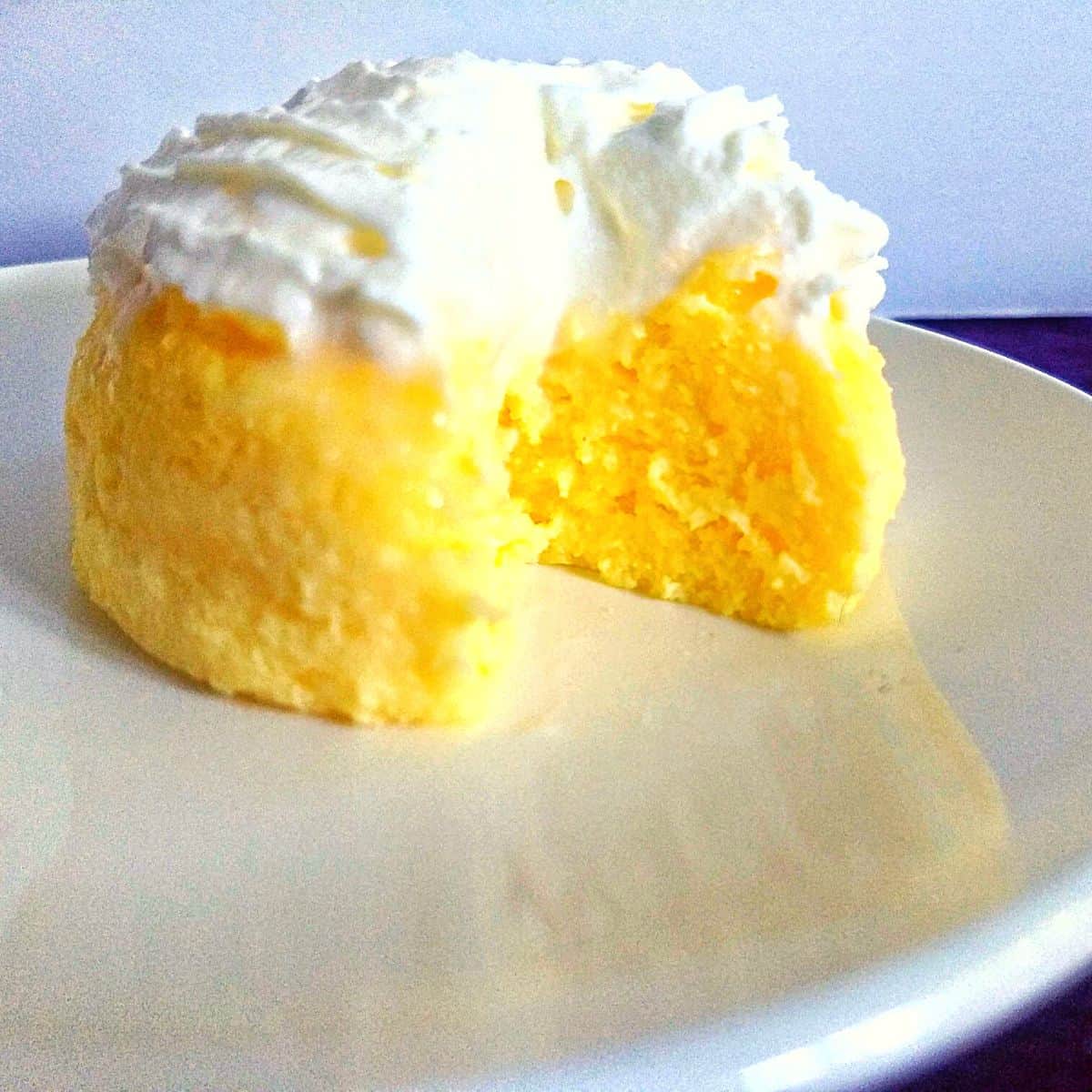 There are no flours used to make this lemon cake as well to keep the carbs extremely low. In fact, there is only 1 total carb in this mug cake recipe.
Make sure to read through the post to get alternative ways to get the lemon flavor.
Chocolate Mug Cake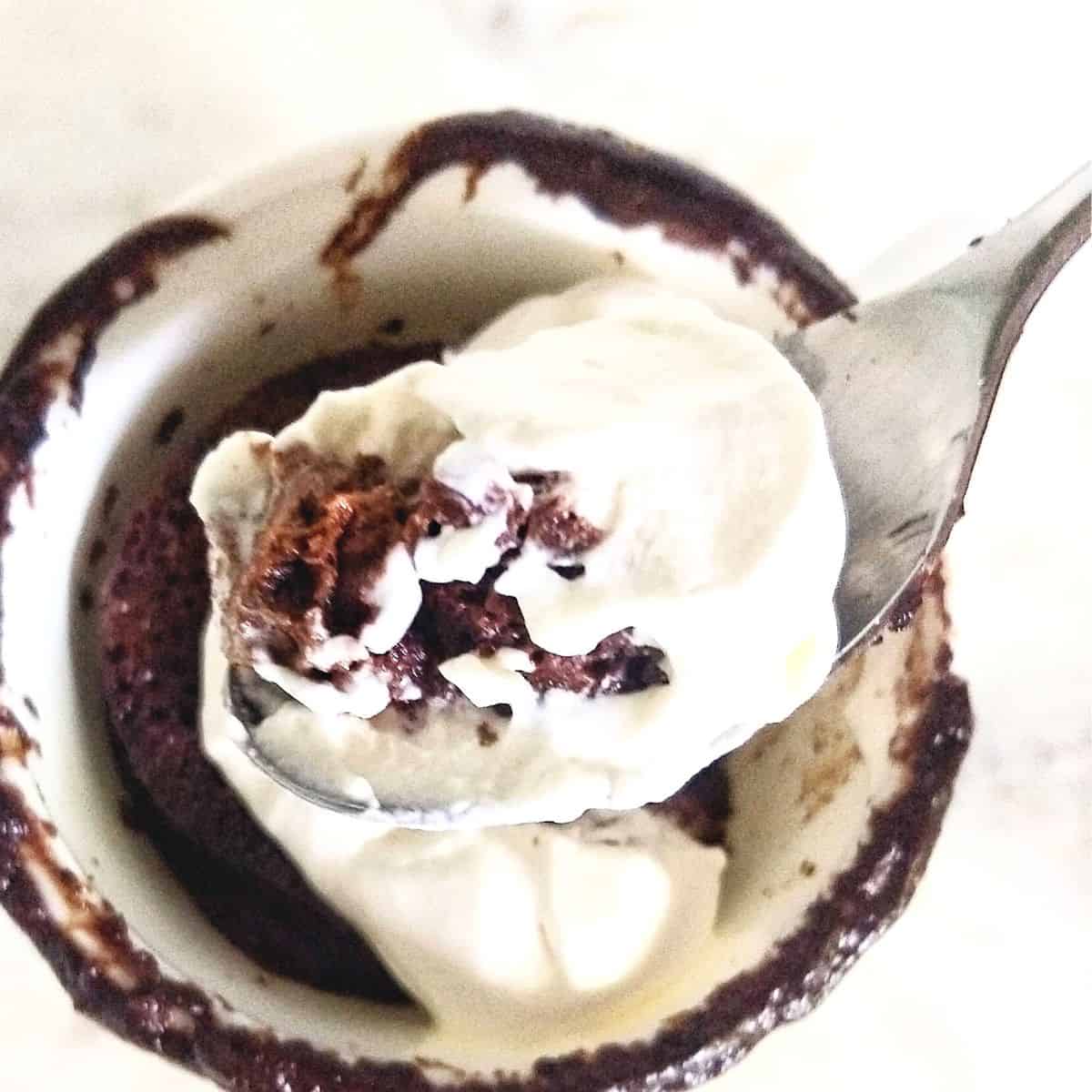 Here is another cake recipe that uses zero flour and no erythritol. Just like the lemon cake above, the dry ingredients are mostly collagen and cocoa powder.
The sweetener is liquid monk fruit which helps make the total carbs in this recipe only 2.4. The net carbs are 0.4 grams.
Chocolate Spice Cupcakes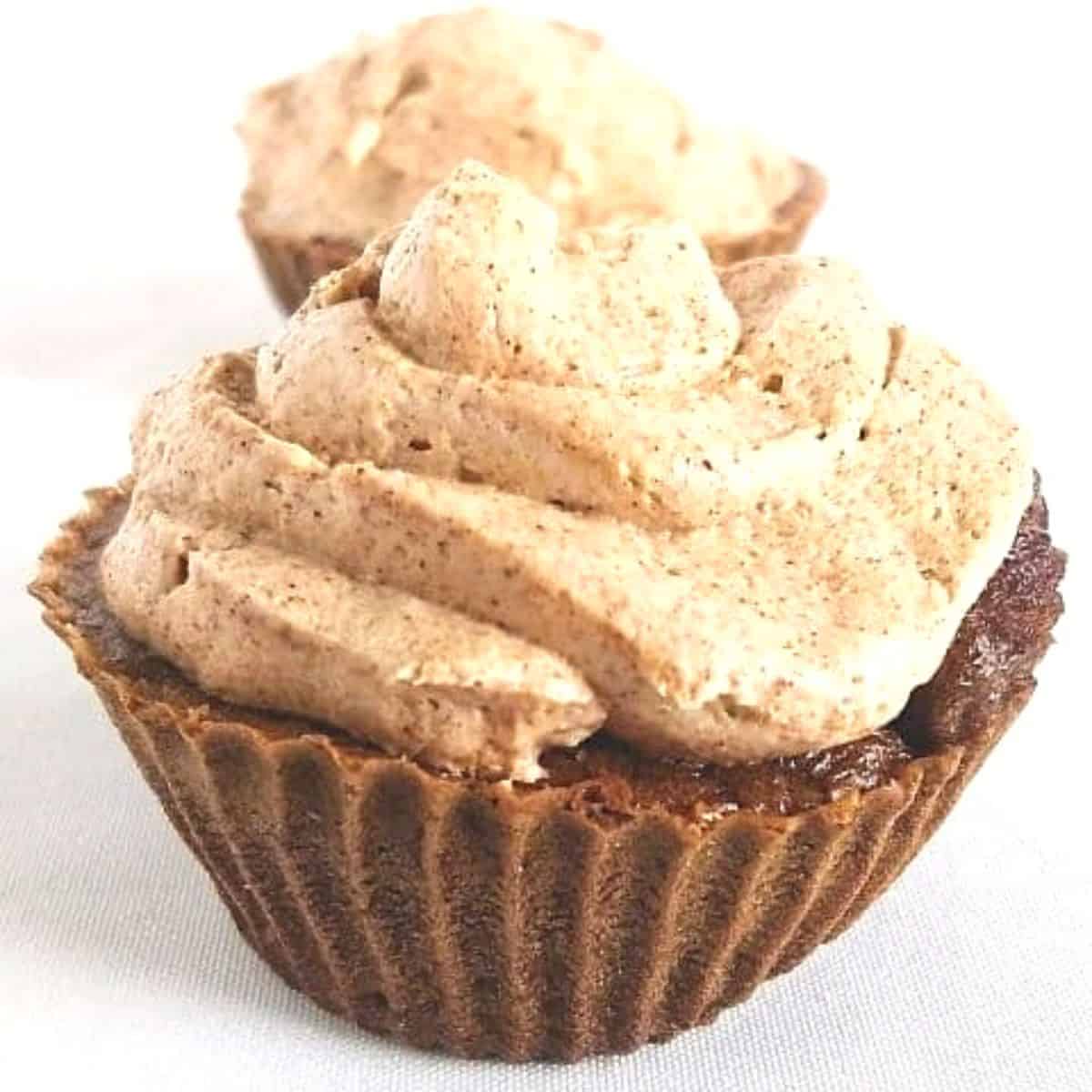 The chocolate spice cupcakes are made with cocoa powder, eggs, butter, and cream cheese as their base ingredients.
The cupcake recipe was inspired by the famous keto egg loaf recipe, which I do have on this site as well. The egg loaf recipe makes for a great french toast that requires no erythritol as well.
Silky Keto Frosting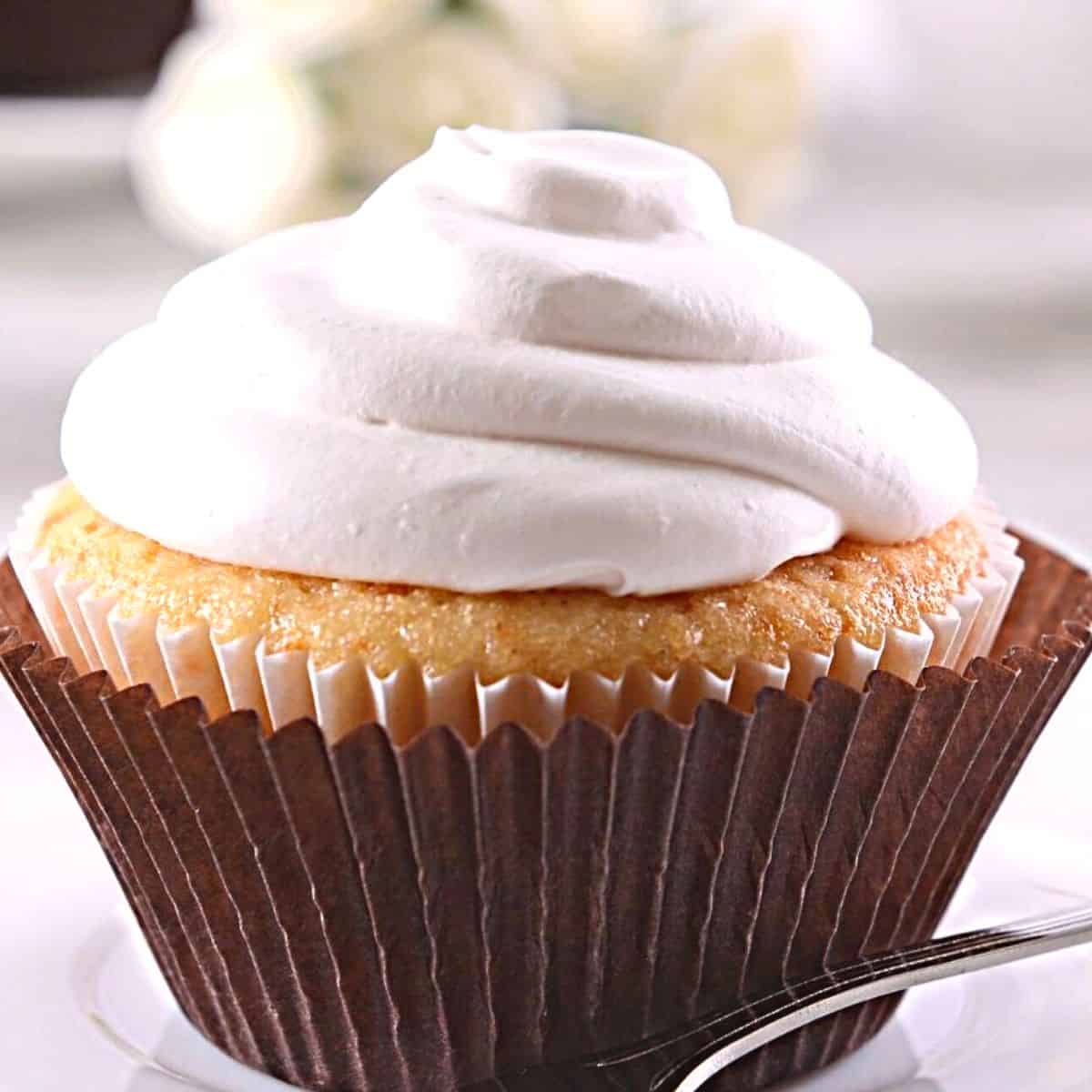 The frosting makes all cakes better and this frosting recipe is no different. A lot of keto frosting recipes need a bulk sweetener to keep it sturdy, but this one does not.
It uses xanthan gum and whipping powder to keep it stable on your cupcakes or large cakes.
Peanut Butter Frosting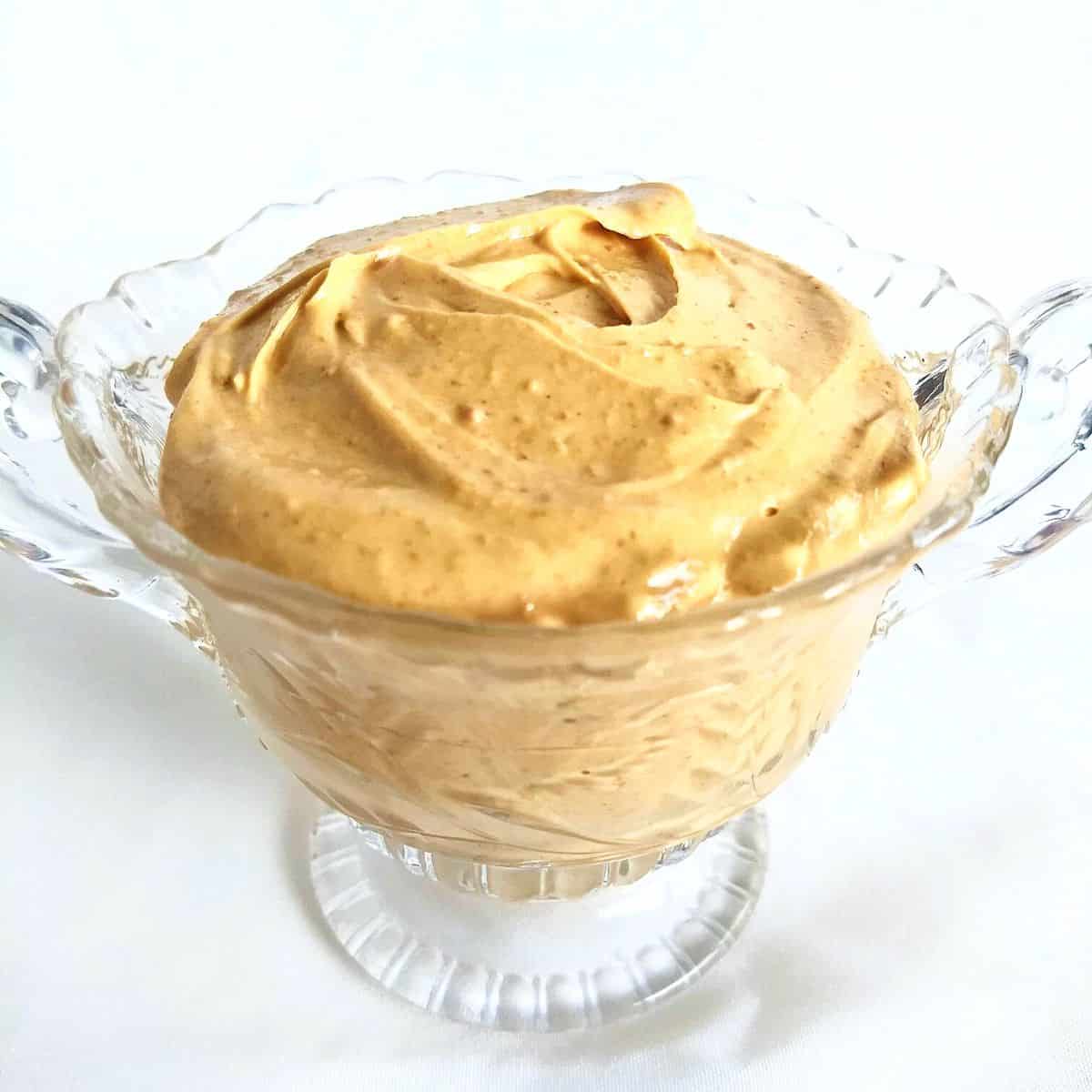 This is another frosting recipe that does not need a bulk sweetener and only uses 2 main ingredients. The peanut butter frosting would be amazing on any chocolate cake.
Butter Cookies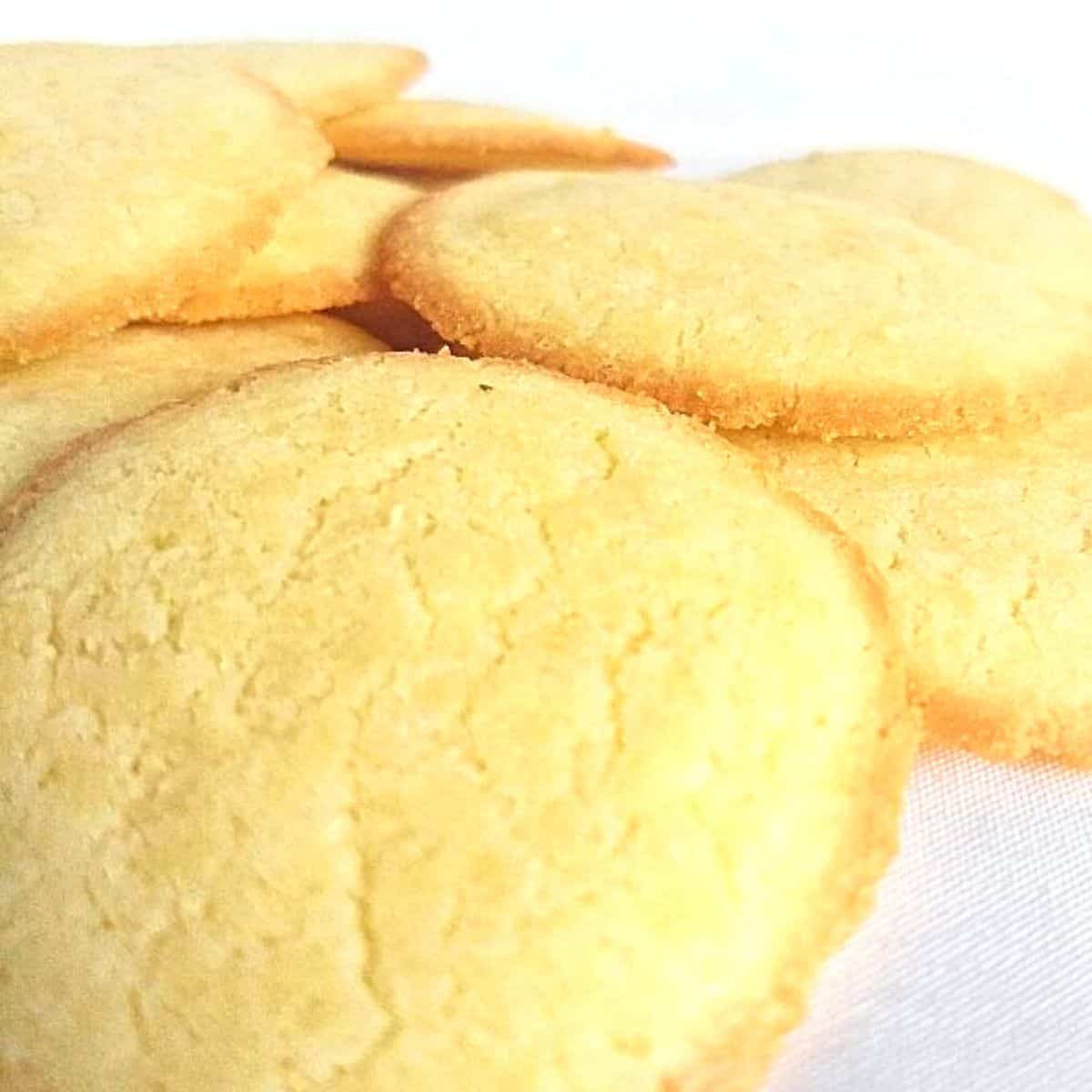 Butter makes everything better and this butter cookie recipe is no different. These cookies are ready in 15 minutes or less with only 1.5 total carbs.
Almond Joy Cookies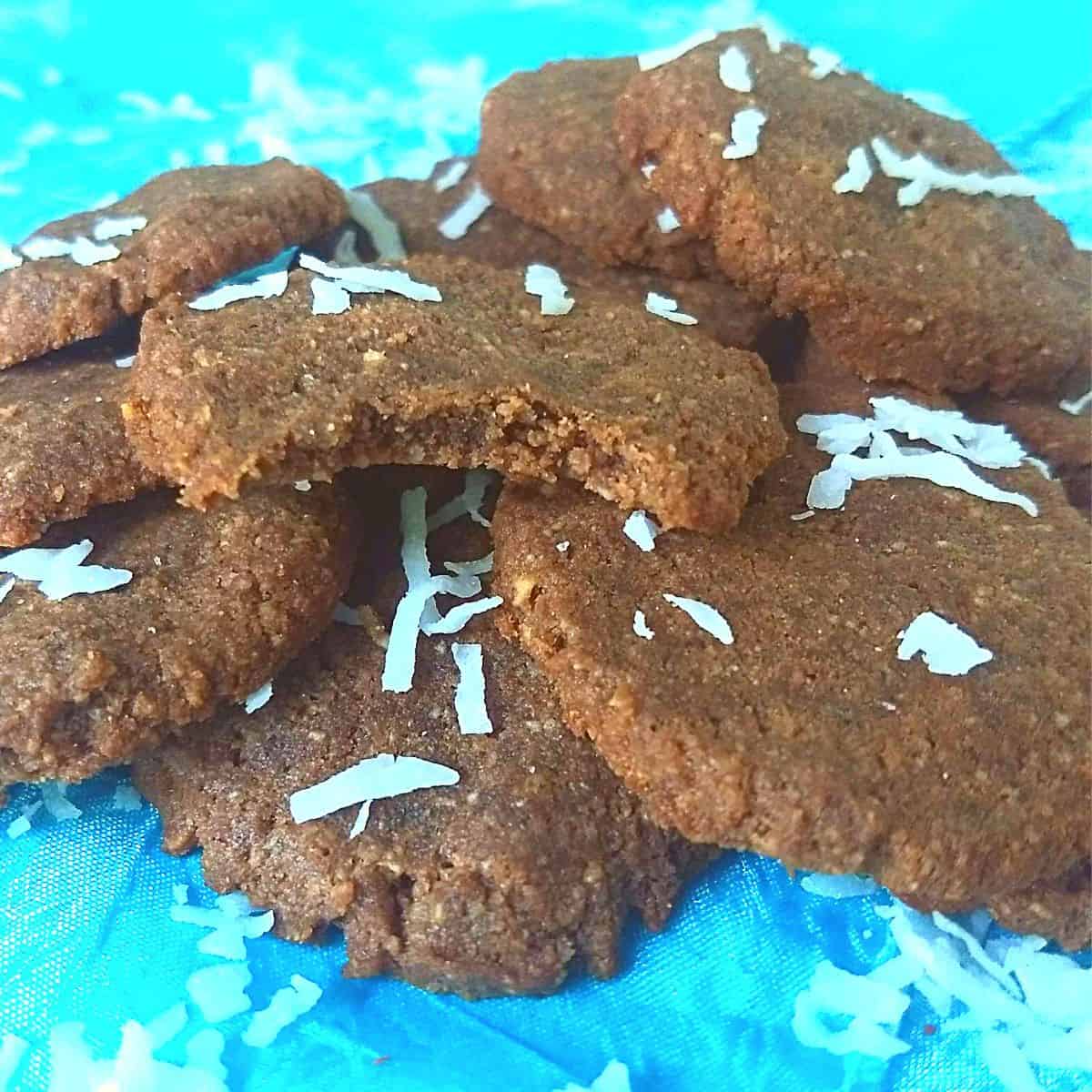 The flour in these almond joy cookies comes from ground-up shredded coconut shreds and cocoa powder for the chocolate.
No keto flour is needed. Liquid monk fruit is also used for its sweetness.
Egg Nog Cookies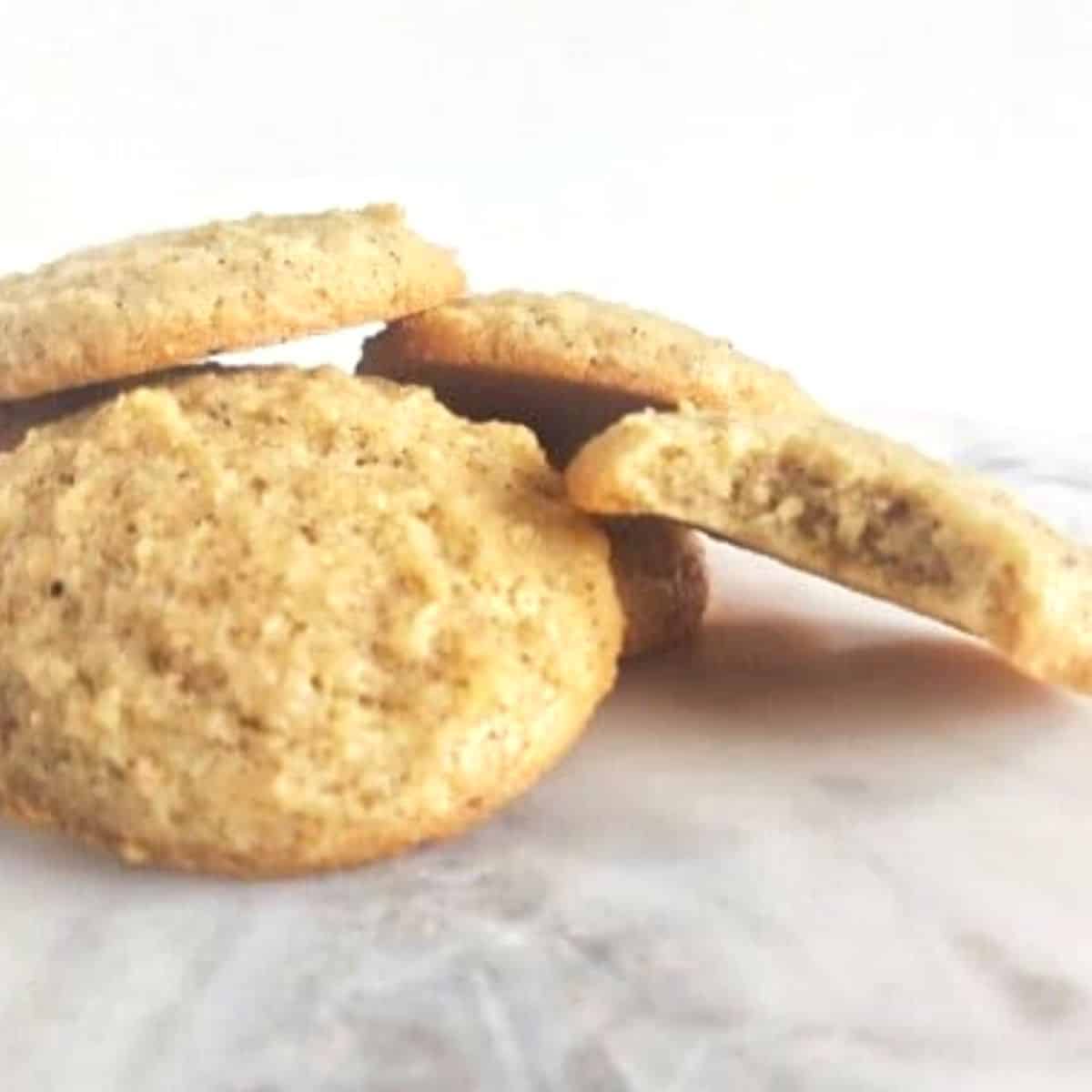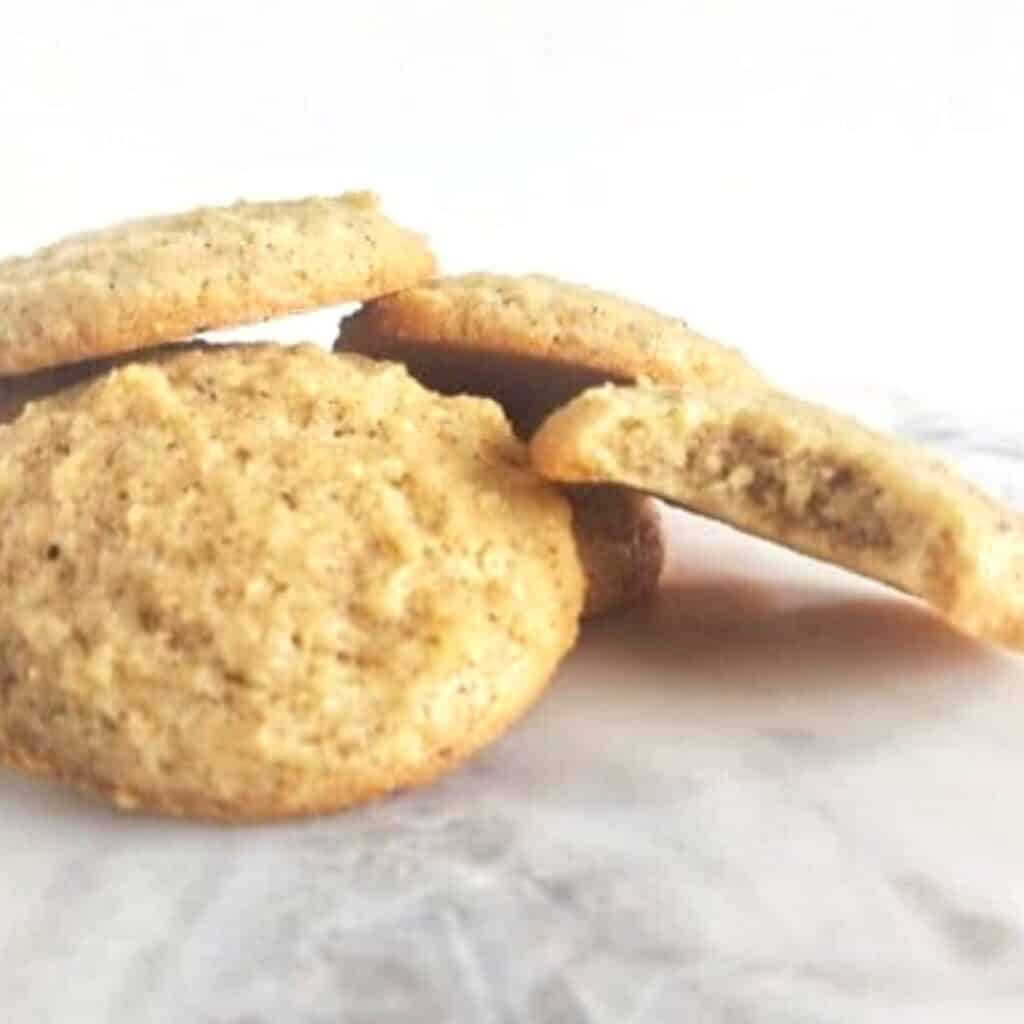 These eggnog cookies are soft, tender, and cake-like in texture but with just the right amount of eggnog flavor.
There is even a caramel sauce recipe linked in the cookie post that does not use erythritol, which you can drizzle on the finished cookies.
Pumpkin Cookies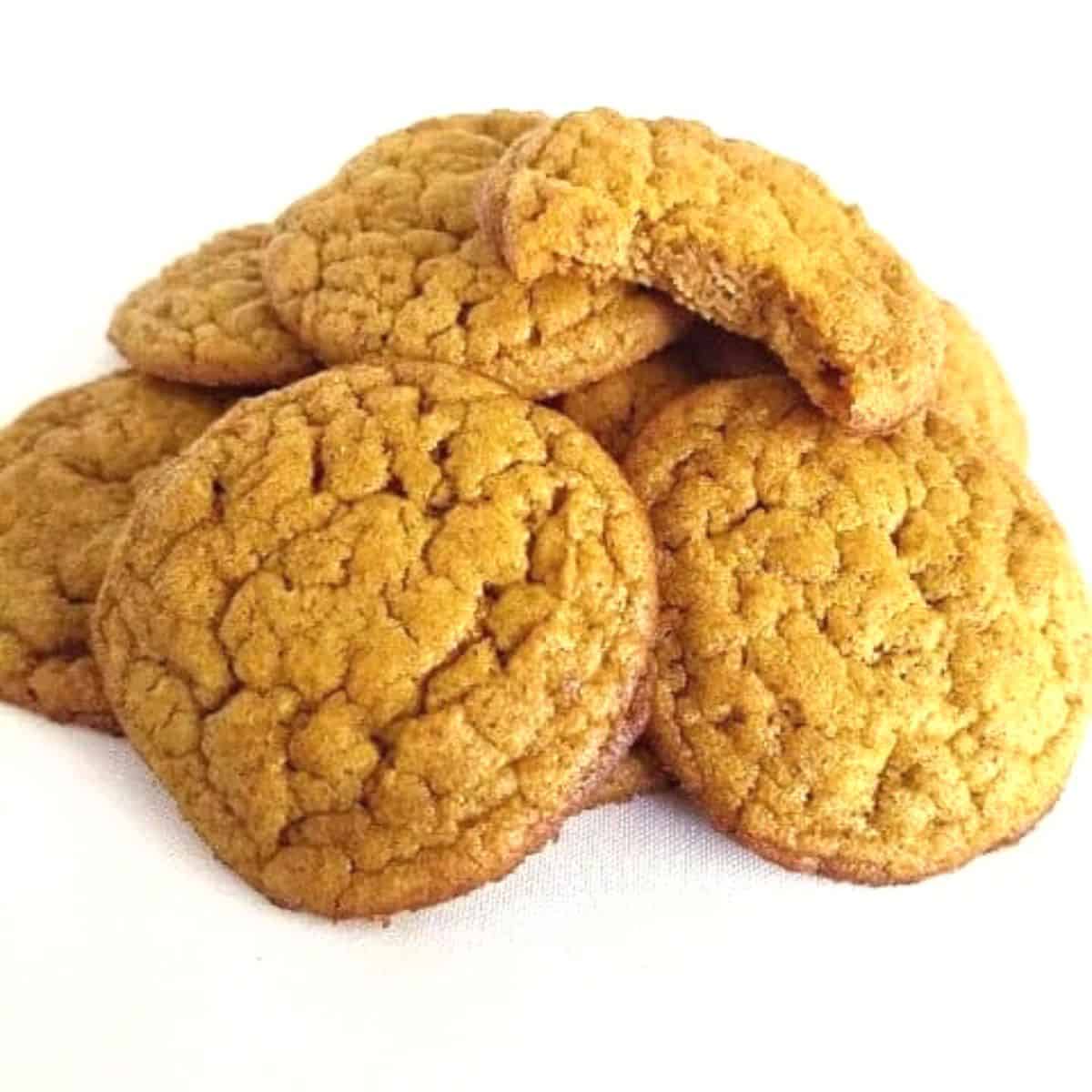 These are soft cookies and when you add whipped cream on top, they taste just like a pumpkin pie.
The pumpkin cookies do use coconut flour and they are 1 total carb.
Pumpkin Pie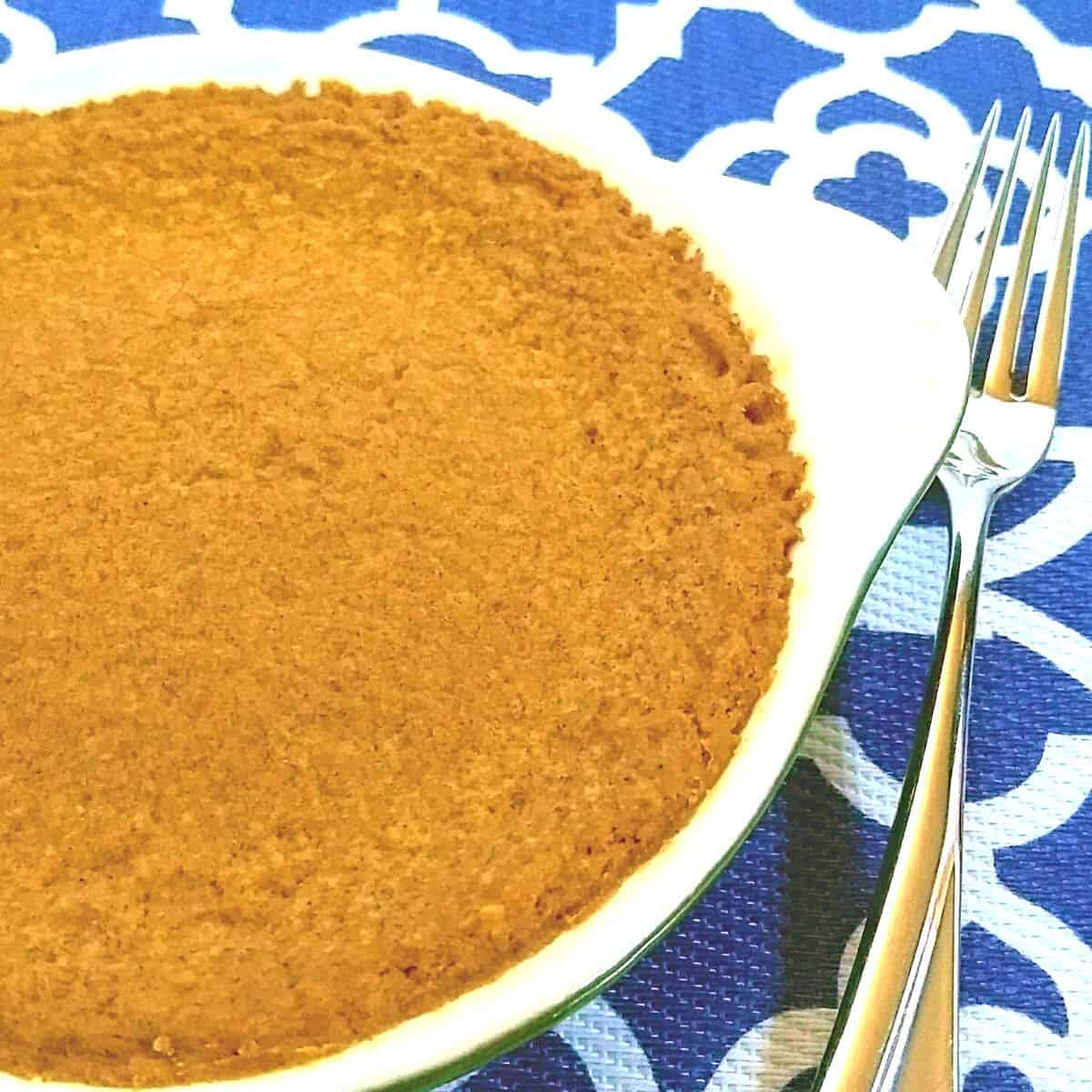 If you can't have eggs or you just don't have them in the house, you can have this pumpkin pie! Enjoy this pie even when it's not fall, it's great year-round.
Pumpkin Pie Gummies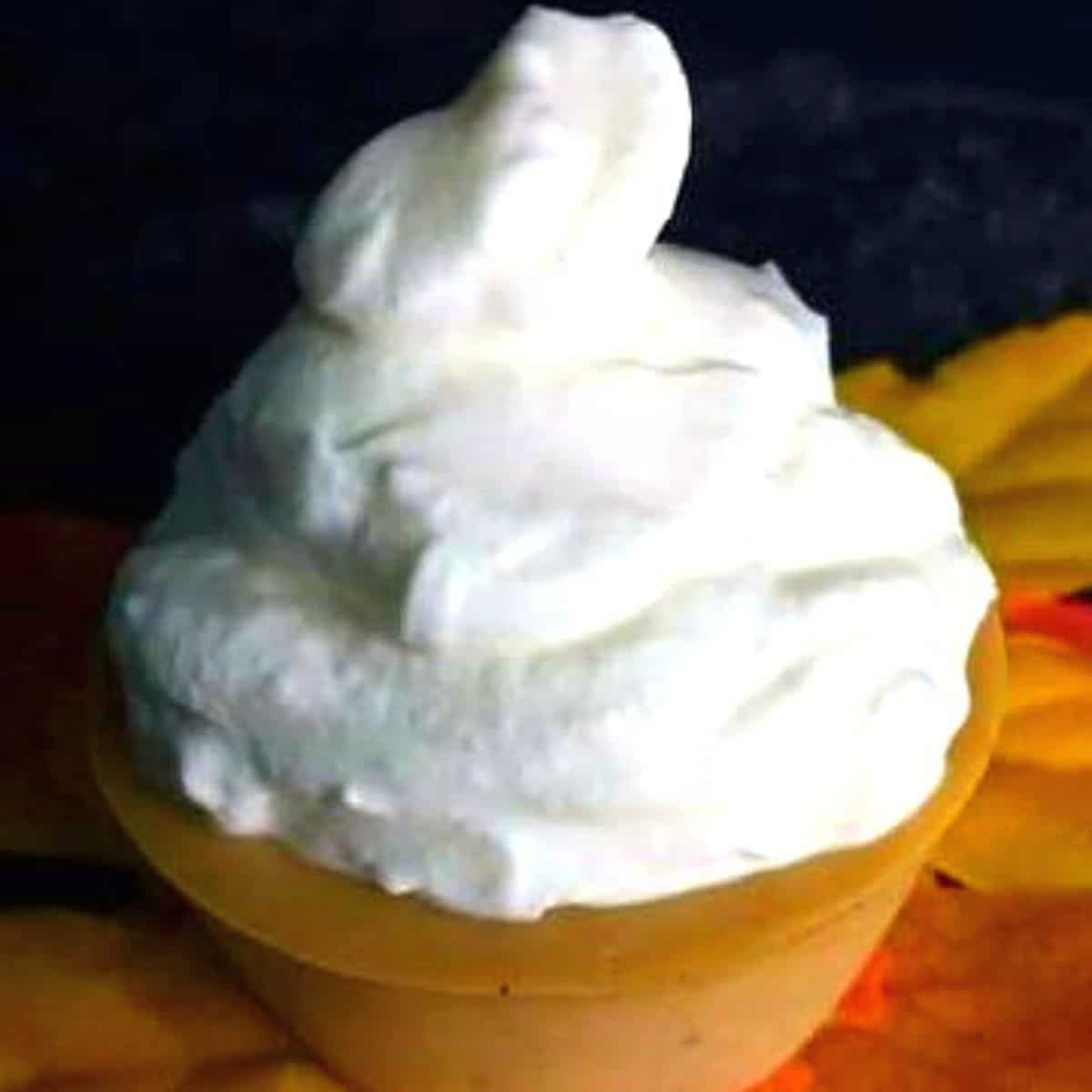 I know this recipe sounds weird, they are pretty darn tasty. When you are looking for something different give these gummies a try.
Pumpkin Brownies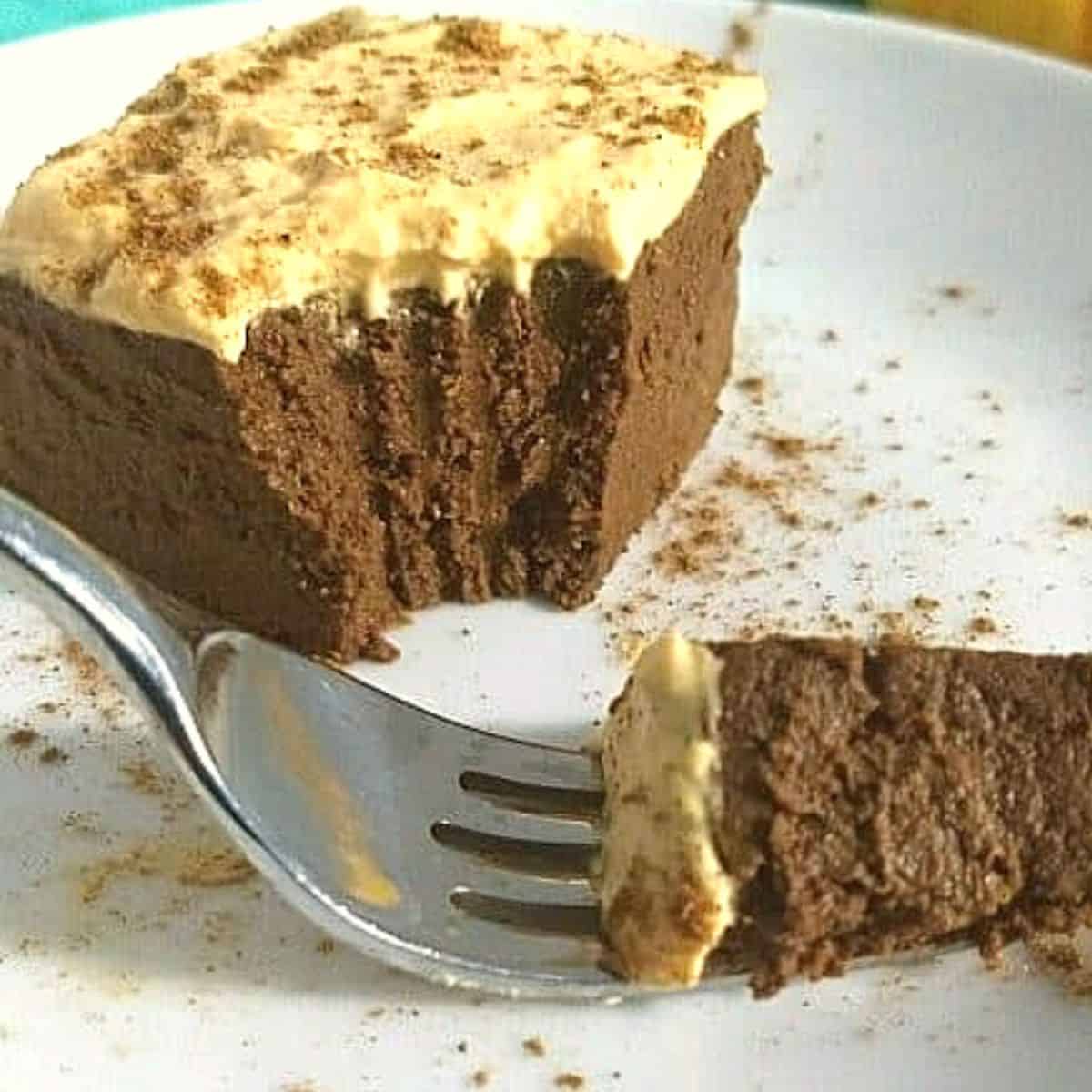 These pumpkin brownies only have 3 total carbs per serving and use zero flour. They are very moist as well.
Mint Chocolate Cheesecake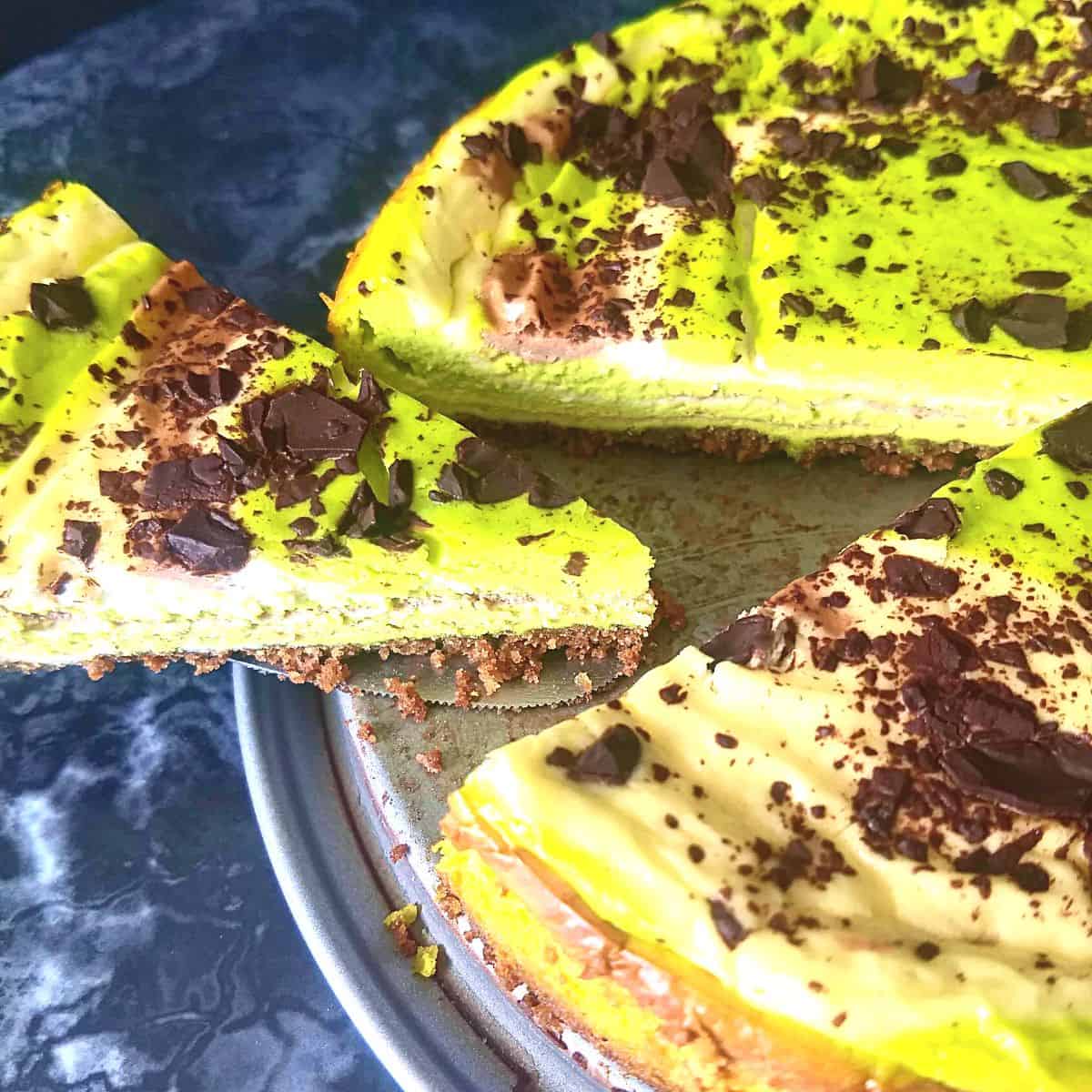 This mint chocolate cheesecake only has 1 total carb for each slice. If you are a chocolate and mint fan, this cake is a must-try.
Creamsicle Cheesecake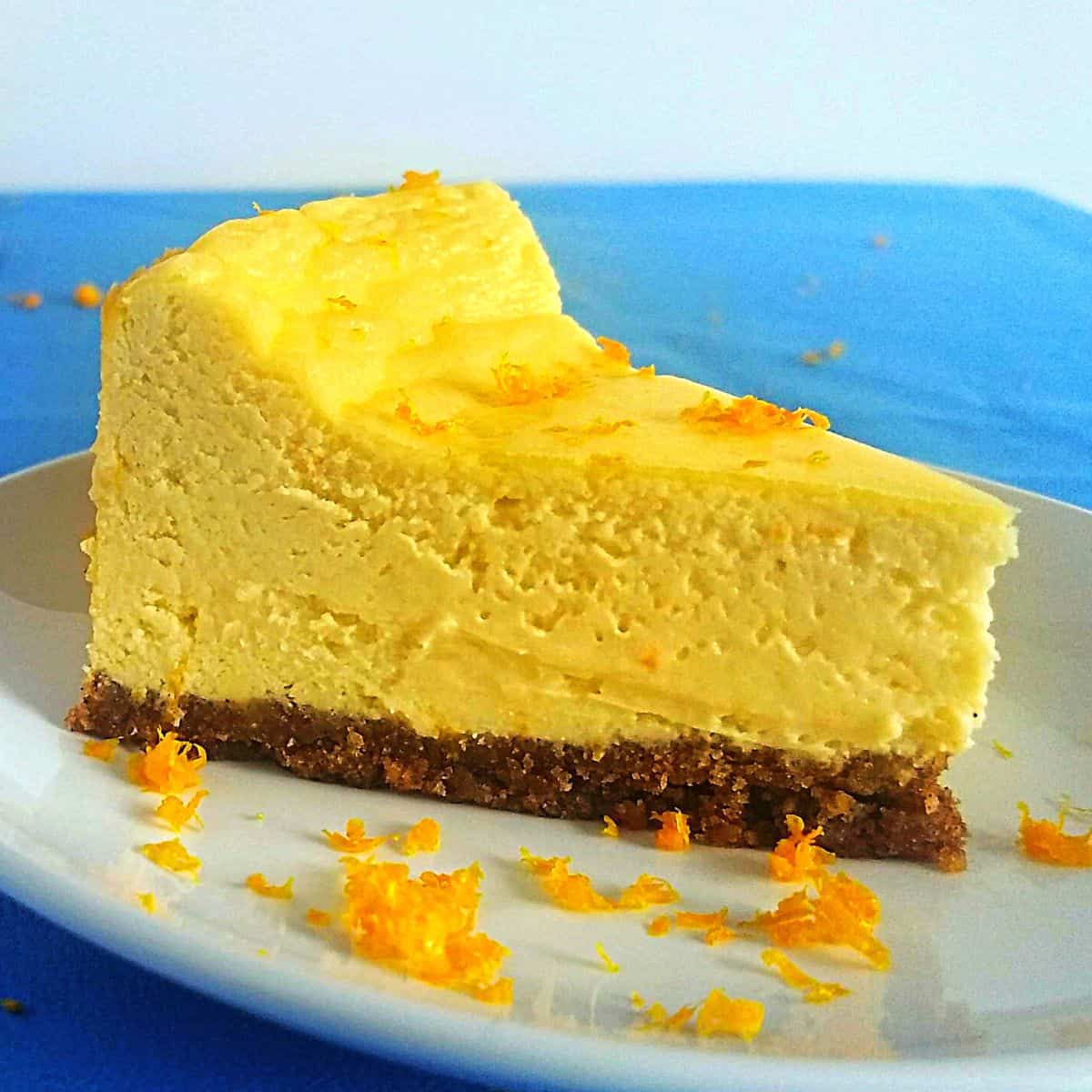 Enjoy this creamsicle cheesecake to bring back childhood memories. It's loaded with orange and cream flavors. Lots of batches were made to get the flavor just right. Each serving has 1 total carb.
Zero Carb Pie Crust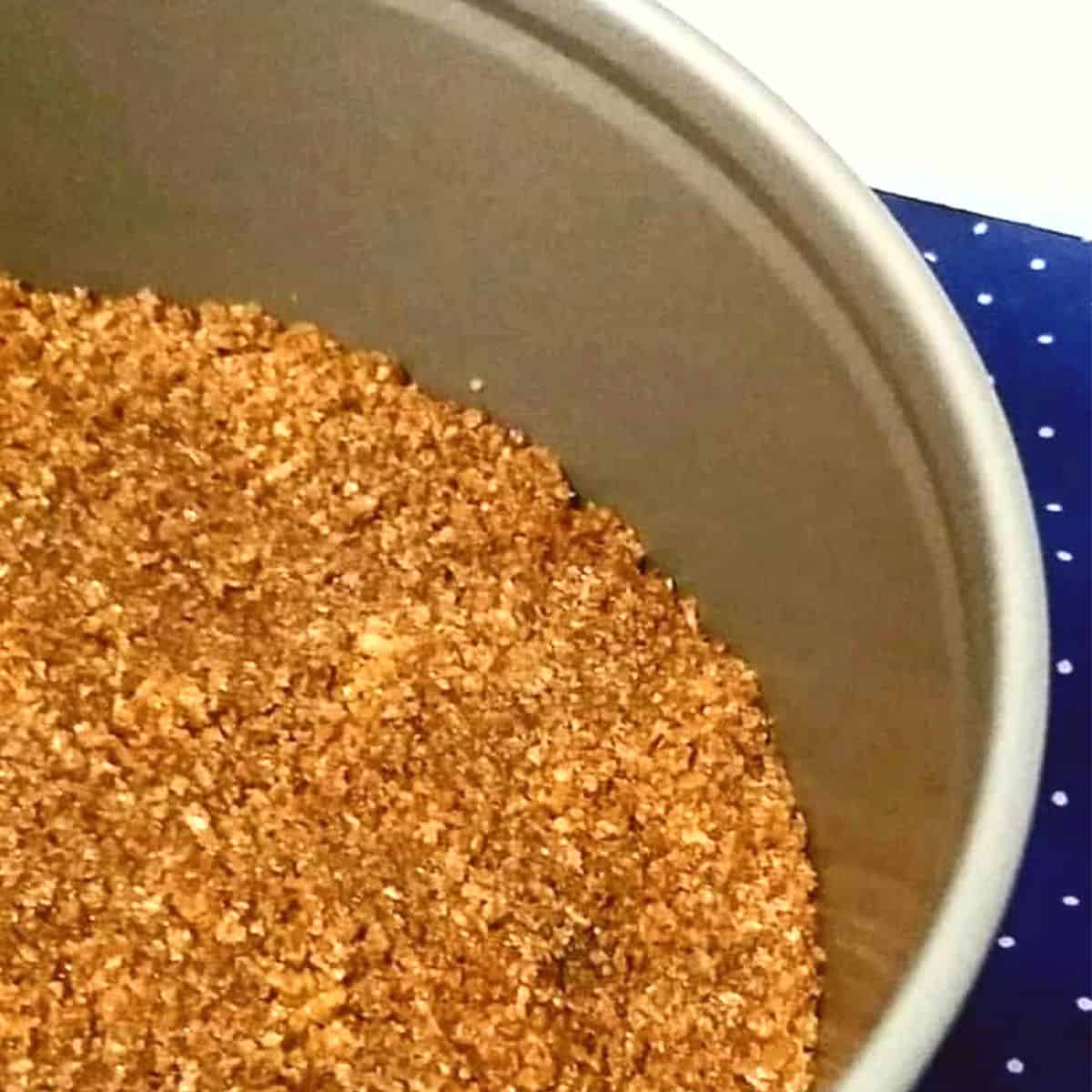 This pie crust is similar to a graham cracker crust. You can easily add cocoa powder or even powdered cinnamon to change the flavor.
Snow Ice Cream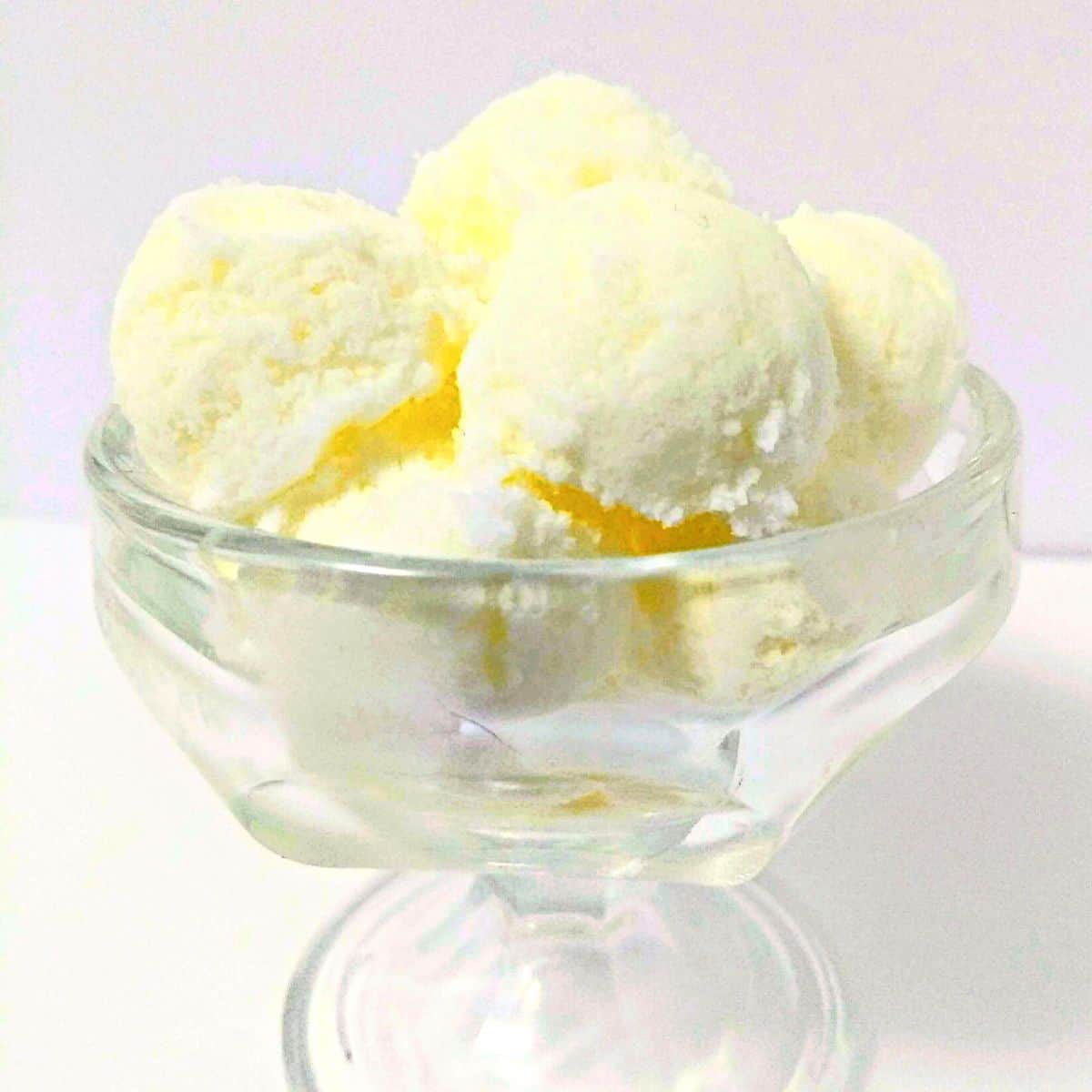 Snow ice cream is a dessert that can be a fun activity to do with kids or by yourself. I was surprised at how good it actually can be.
Chocolate Ice Cream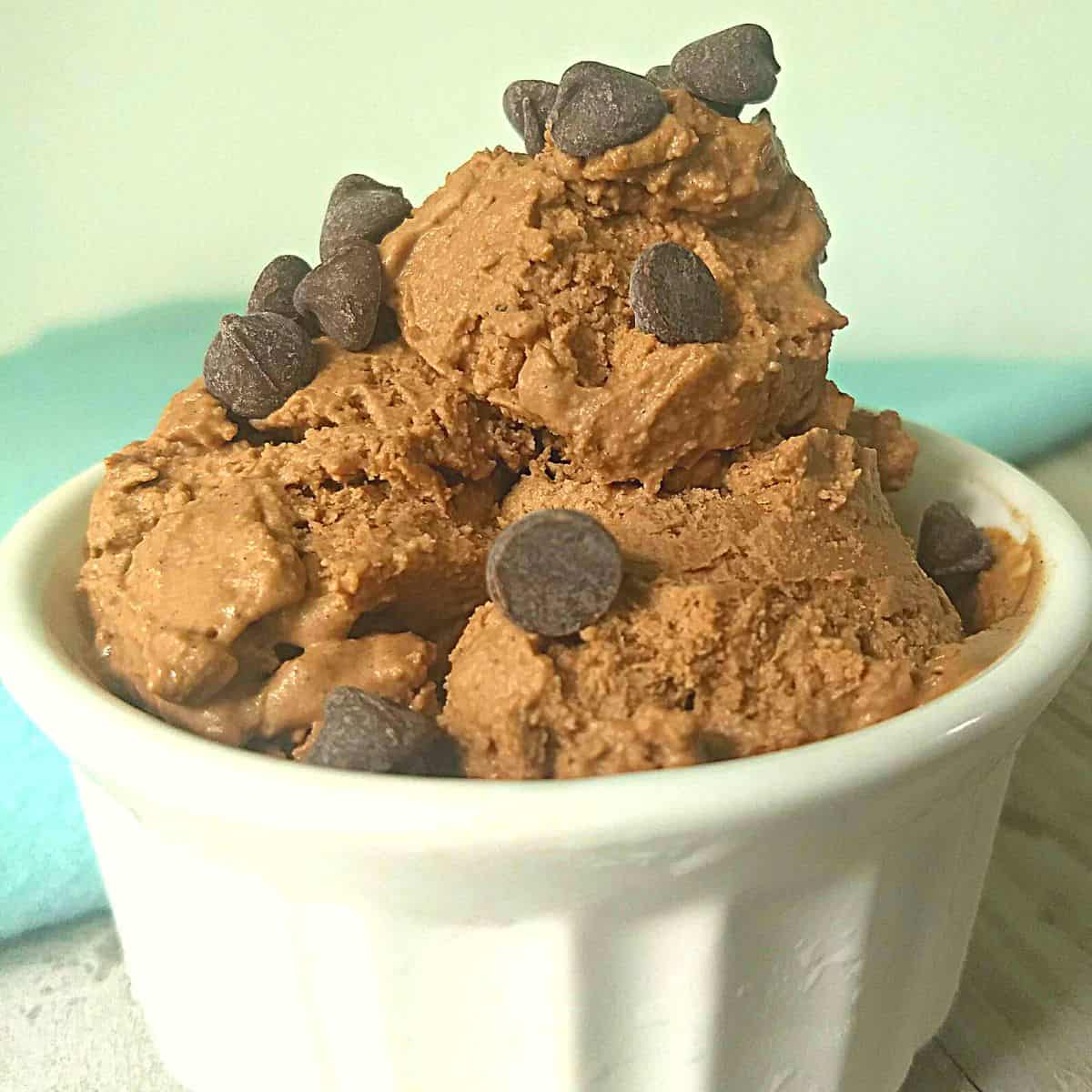 This chocolate ice cream only has 2.6 total carbs and you do not need an ice cream maker.
Lemon Cacao Butter Cake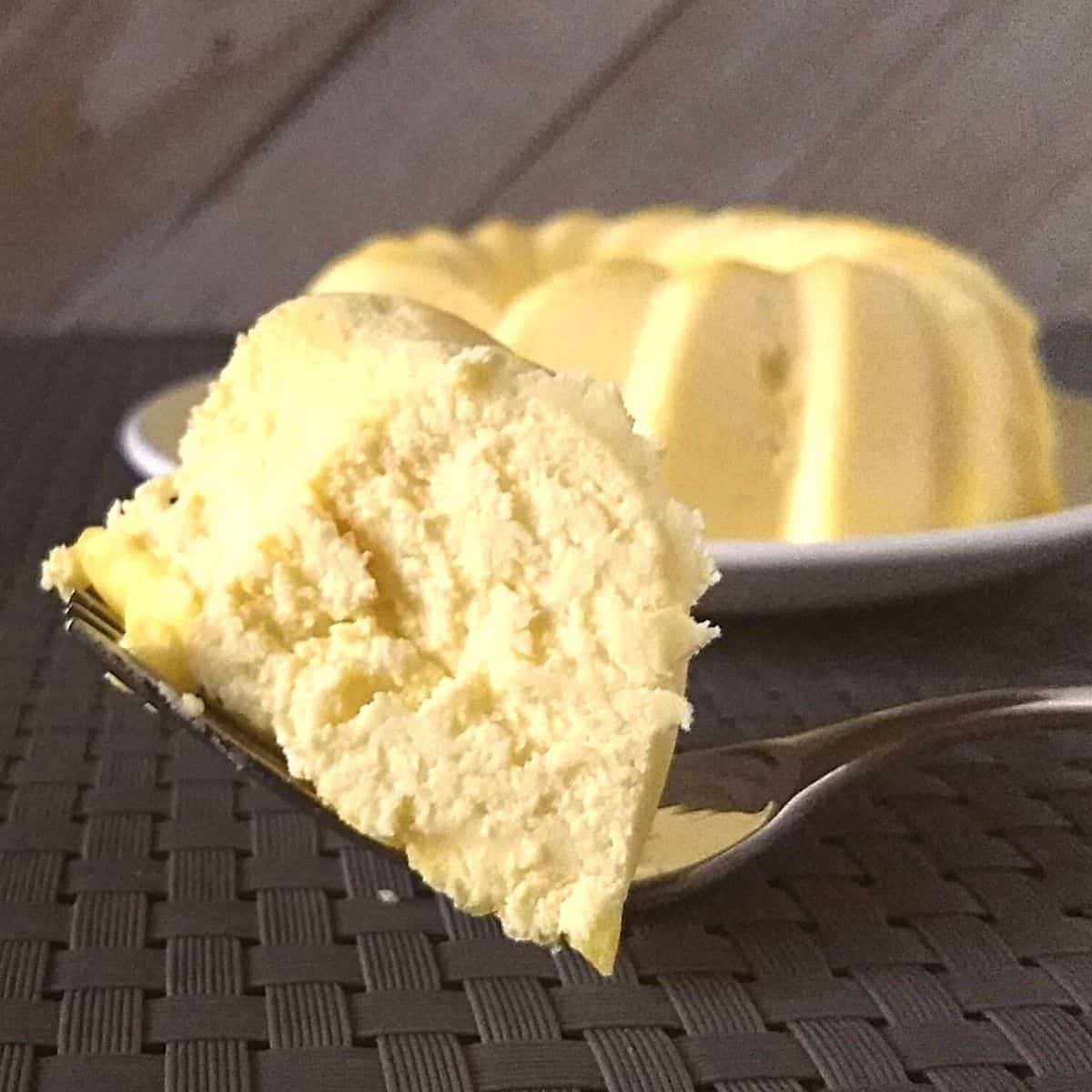 Enjoy a moist lemon cake where the entire cake has 1.6 grams of carbs. You heard that right. It reminds me of a cheesecake because of its texture.
Orange Dark Chocolate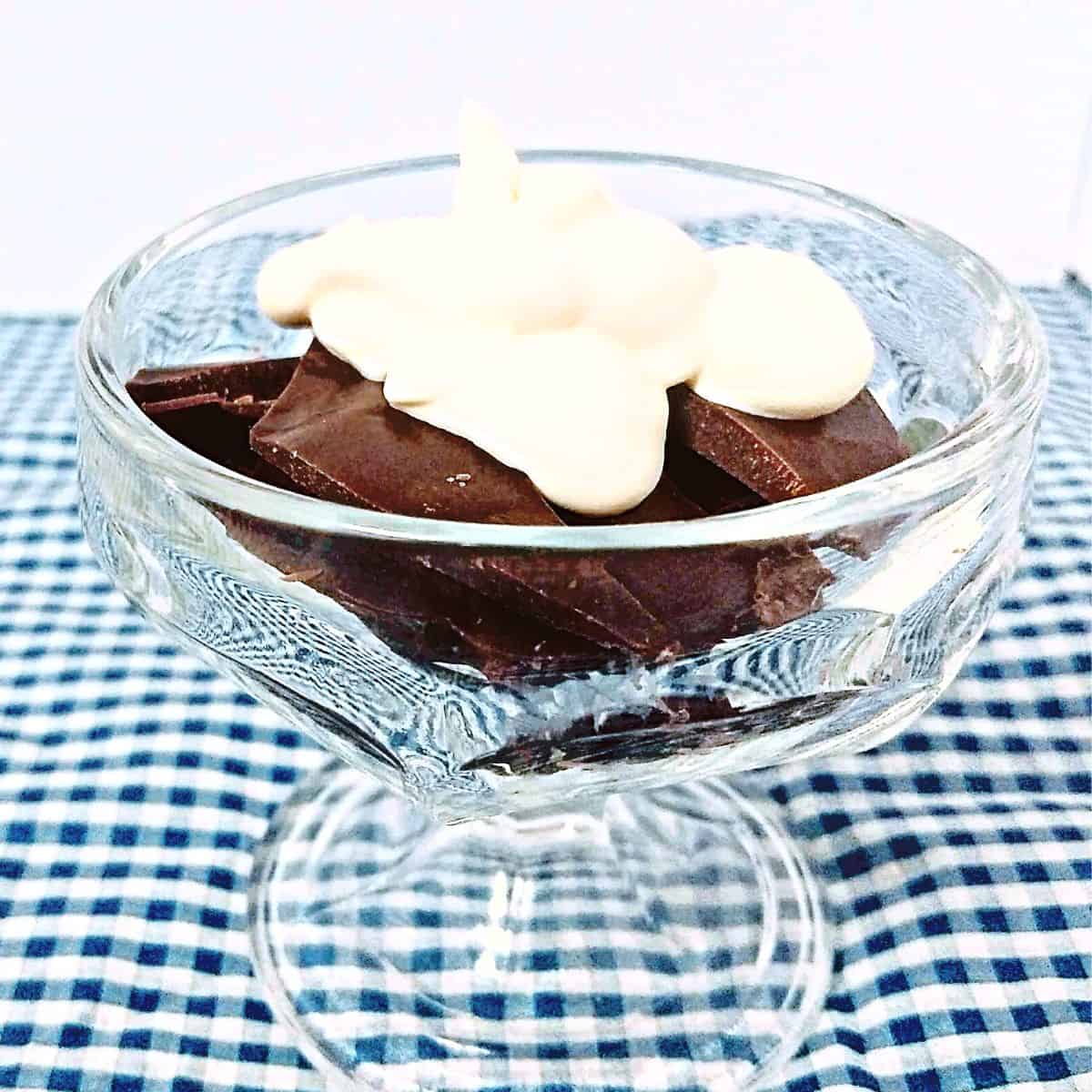 Orange and chocolate are amazing together and since I couldn't find this flavor in stores I made it at home. Add more sweetener if needed to this orange dark chocolate.
Strawberry White Chocolate Mousse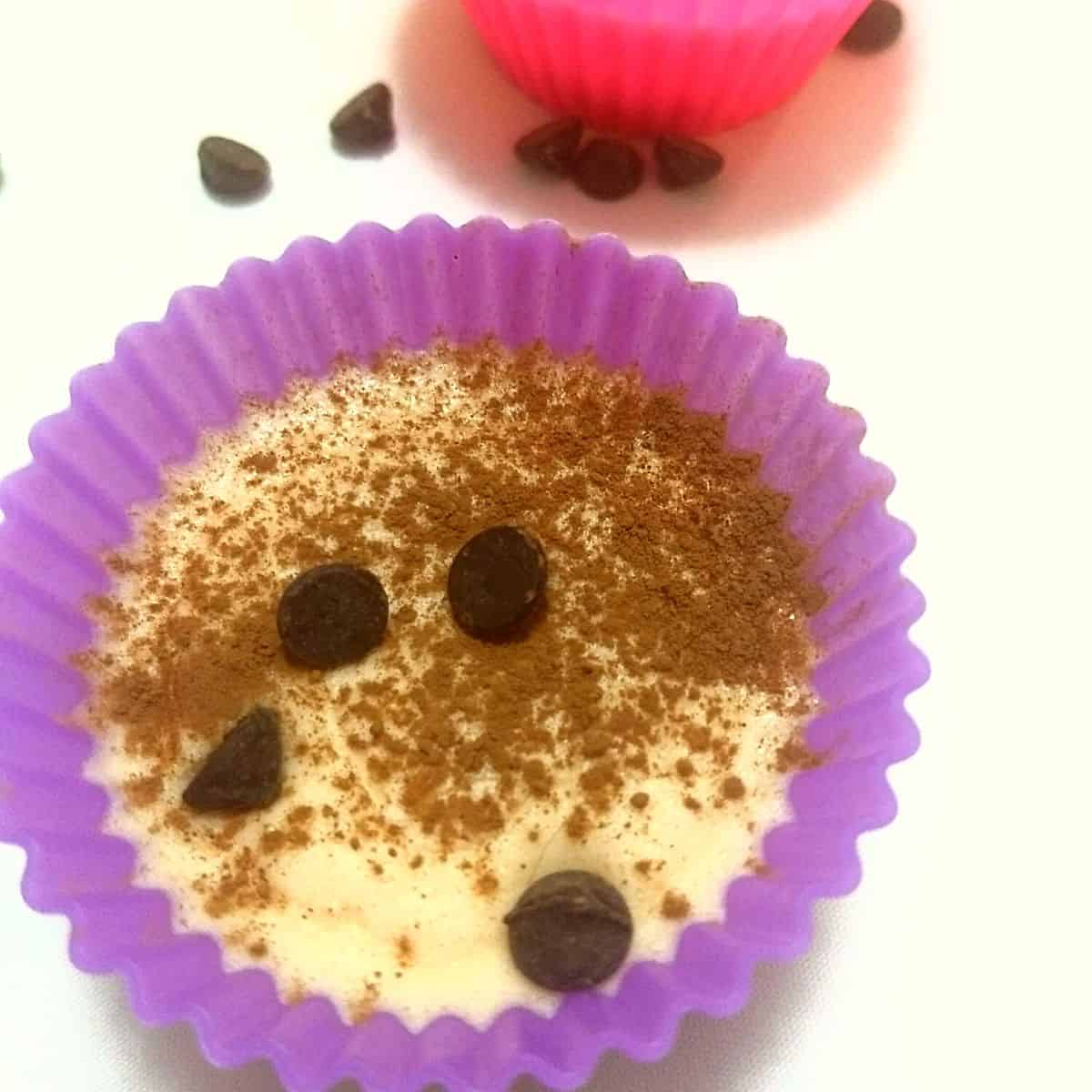 Make sure to read the post to get extra tips on this strawberry and chocolate mousse recipe. Skip the erythritol and use liquid monk fruit as suggested in the ingredients.
Fat Bombs
Since fat bombs are great for desserts, I included a list of mine below that have zero erythritol in them.
Buttered Tiramisu
Spumoni
Coconut Cacao Butter
Peanut Butter Chocolate
Tiramisu
Mocha
Keto Cookies and Cream
Alternative Sweeteners for Keto Baking
The blog of Wholesome Yum Foods created sweeteners that combine monk fruit and allulose together. This sweetener is a 1 to 1 equal exchange to regular sugar. You can use this blend instead of an erythritol blend.
The only downside to not using erythritol in some baked goods is that you won't be able to have crispy cookies. Allulose does not crystalize when it's cooled as erythritol does.
Here is their storefront for all of their sweeteners. Make sure to select the ones with monk fruit or allulose on the bag.
All of their syrups have zero erythritol in them as well.
One way to make your cookies crisp up more is to leave them out in the air and they will be harder.
This company also has baking mixes made with zero erythritol as well. This is definitely hard to find in the store.