As an Amazon Associate I earn from qualifying purchases.
These cookies are ready in 15 minutes or less with only 1.5 total carbs.
These keto butter cookies with stevia are crispy and soft at the same time. Once the cookies have cooled down, the outside has a nice light crunch to them but the inside is still chewy. In my opinion, they are best like this on the 1st day you make them.
(Recipe is at the stop of the page.)
Jump to:
Ingredients and Substitutions
Almond and Coconut Flour
I used more almond flour than coconut flour since it has fewer carbs than coconut flour per weight. However, I used just a tiny bit of coconut flour to help with the structure of these cookies.
If you decide to not use coconut flour or change the amounts of the flour, please be aware that your cookies will not the same. They still would taste great, but just know the results will vary.
You will see other keto coconut flour butter cookies that are not as spread out and one reason this is is because mine have more butter to almond flour ratio.
Butter
I used butter in these as they are called butter cookies, after all. However, if you use another fat source such as coconut oil, the results will be different.
Coconut oil acts differently than butter in a baking recipe. Coconut oil is pure fat, as the butter has some trace protein and some milk solids. I do however have an eggnog cookie recipe that used coconut oil.
Sweetener
These low carb butter cookies with stevia or monk fruit are sweet with either sweetener. I personally like monk fruit extract instead of using stevia. You can use either.
You can also use a bulk sweetener like erythritol. Common brands are Lakanto or Swerve. If you use this sweetener, the texture will be different. Start with using 2 tablespoons of this sweetener and add more if needed.
If you make these cookies any differently, please let me know in the comments below. This would also help others in the future.
Tips for Coconut Flour Butter Cookies
Like for most baked recipes, it's best to have the butter and egg at room temperature. You will want the butter soft. For the egg, you can place it in a bowl of hot water to bring it to room temperature for a few minutes.
For the almond flour, I like to measure it by using a scale as the measuring cup and weight never seem to come out as accurate as you want.
Once all the dry ingredients are together, I also like to mix them together with a whisk to help get out the lumps in the flour.
To really kick this recipe up a notch, use browned butter. Make the butter the night before, place it in the fridge. Then pull it out and bring it to room temp for the cookies.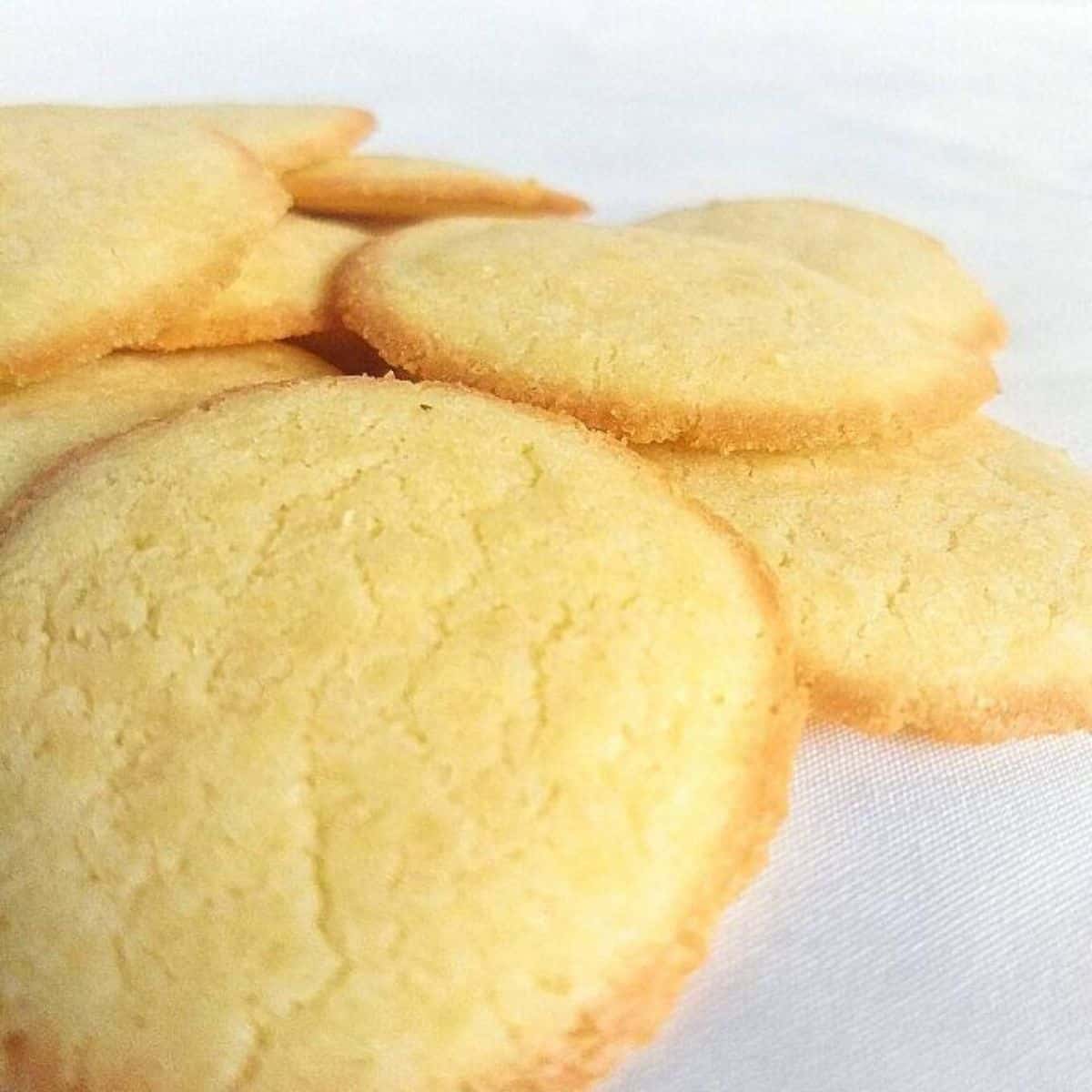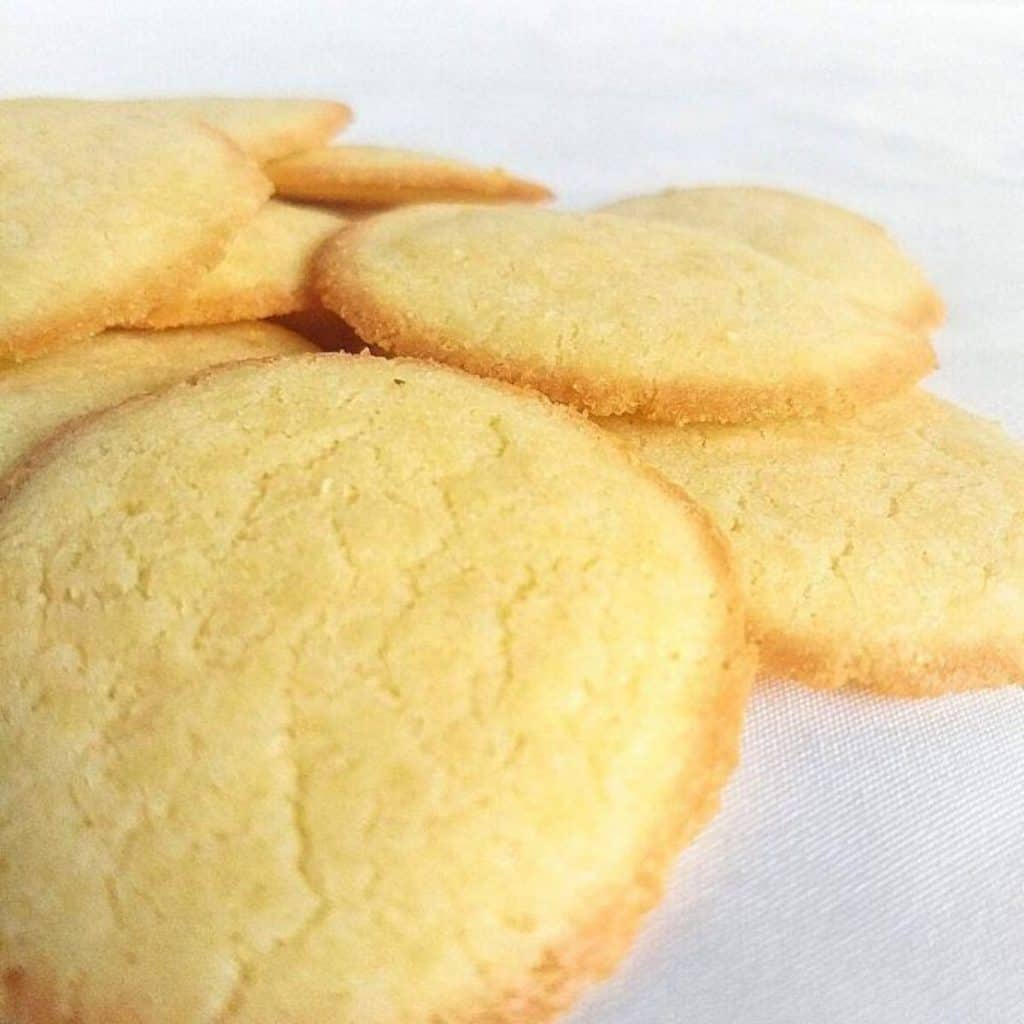 Allow these butter cookies to cool before you enjoy them to help them avoid crumbling. Since these should not crumble as the coconut flour and egg prevents this.
Questions
How do you make cookies fluffy and soft?
Making these keto butter cookies fluffier and soft is pretty easy. Want to hear a little cookie secret that us bloggers know? When you have keto cookies with coconut flour, they automatically become fluffier and cakier. If I removed the coconut flour in these cookies, they would be more crunchy.
Instructions
This recipe is really simple to make. Once all of your wet ingredients are blended together, you will beat in the dry ingredients.
Then it only needs 8 minutes to bake.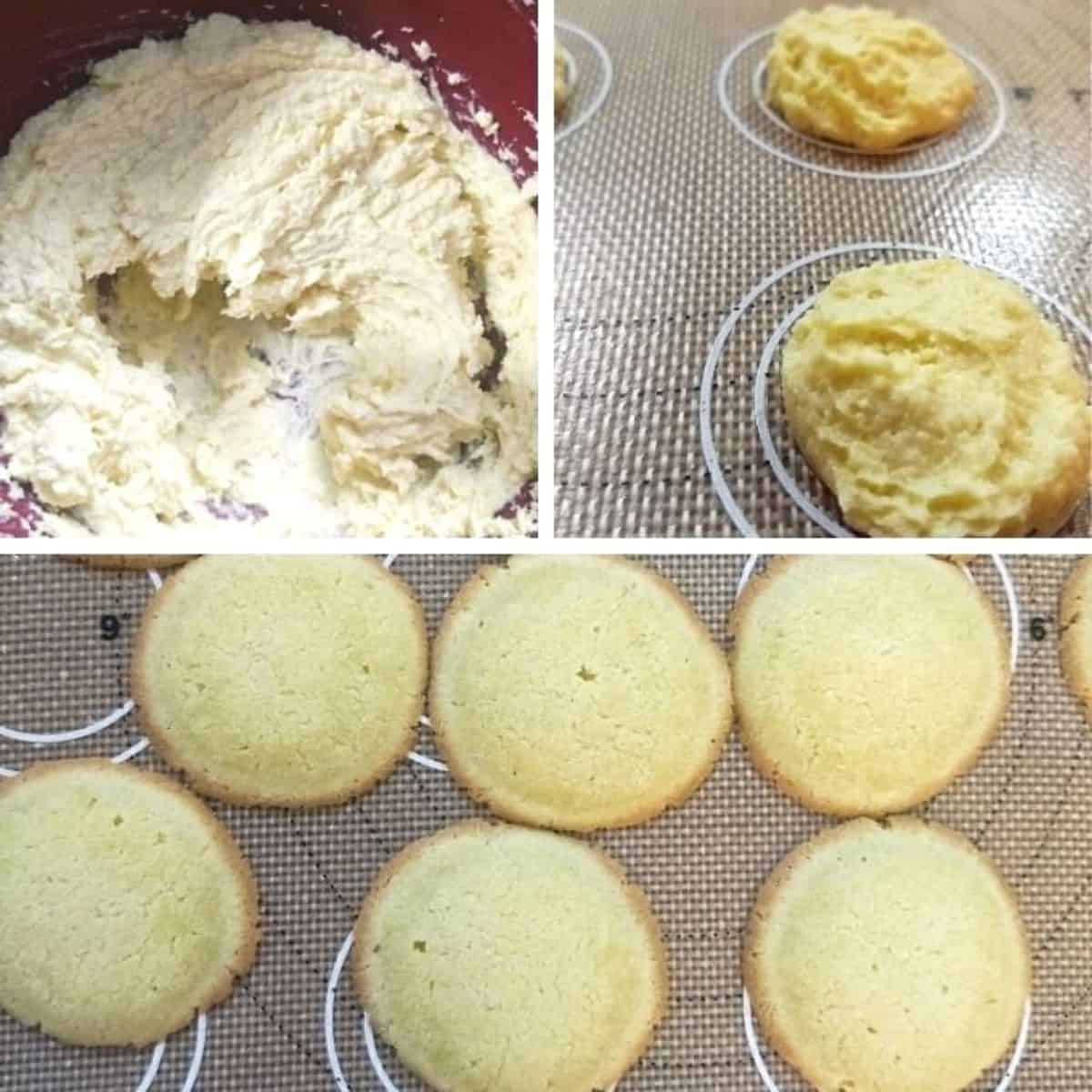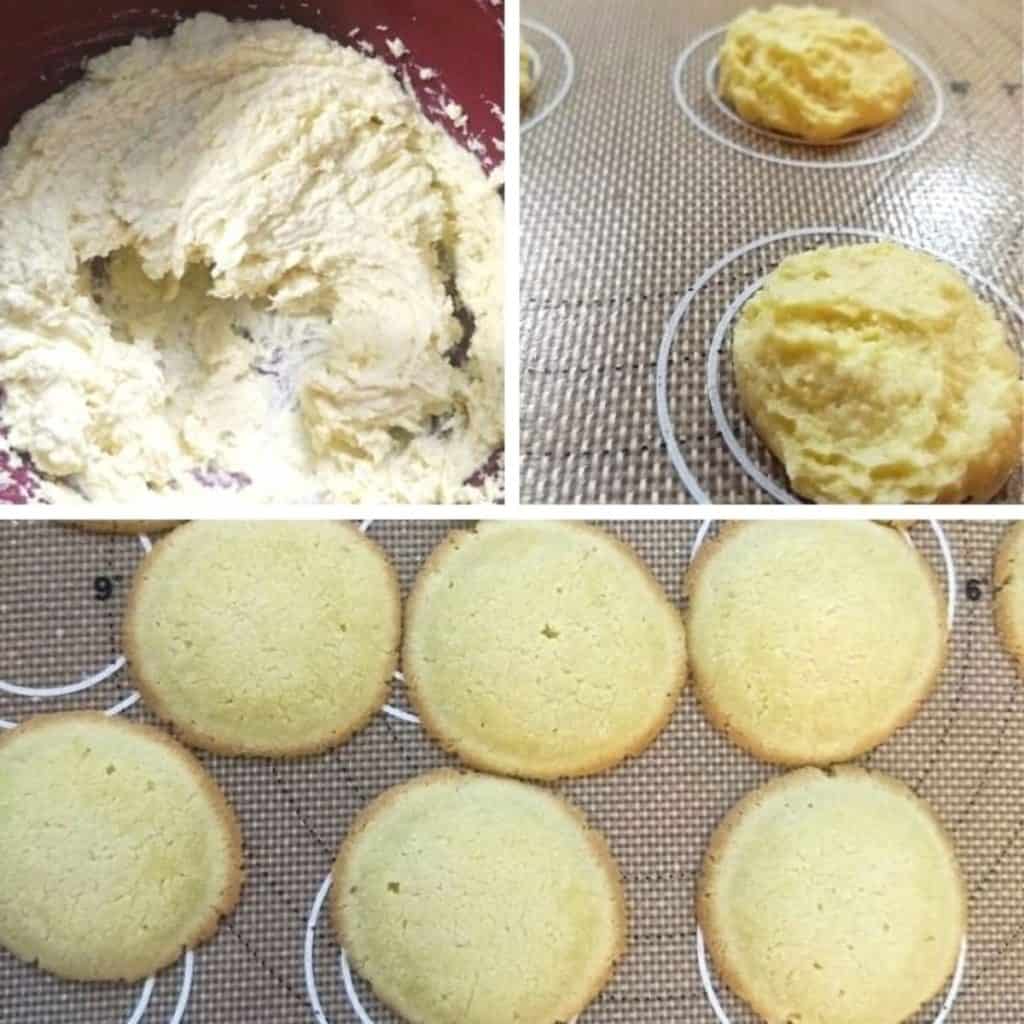 Storage
Storing your gluten free keto cookies are really easy and you have some options too. It all comes down to how you like your cookie texture.
Leaving these out on the counter over time will turn your cookies into an all crunchy cookie. They do this, as the moist escapes into the air.
If you want your cookies to stay chewier over time, you will want to place them in an air tight container.
These cookies should be good for a week, if you can make them last that long. 🙂
Other Keto Cookie Recipes
If you make these keto cookies, please rate the recipe and let me know your thoughts in the comments.