As an Amazon Associate I earn from qualifying purchases.
Keto Pumpkin Pie
To me, Thanksgiving without pumpkin pie is not Thanksgiving. You and I can enjoy Thanksgiving and have pumpkin pie too. Make this recipe and enjoy this Keto Pumpkin Pie this year for your Thanksgiving. It is soft, moist, and most importantly delicious!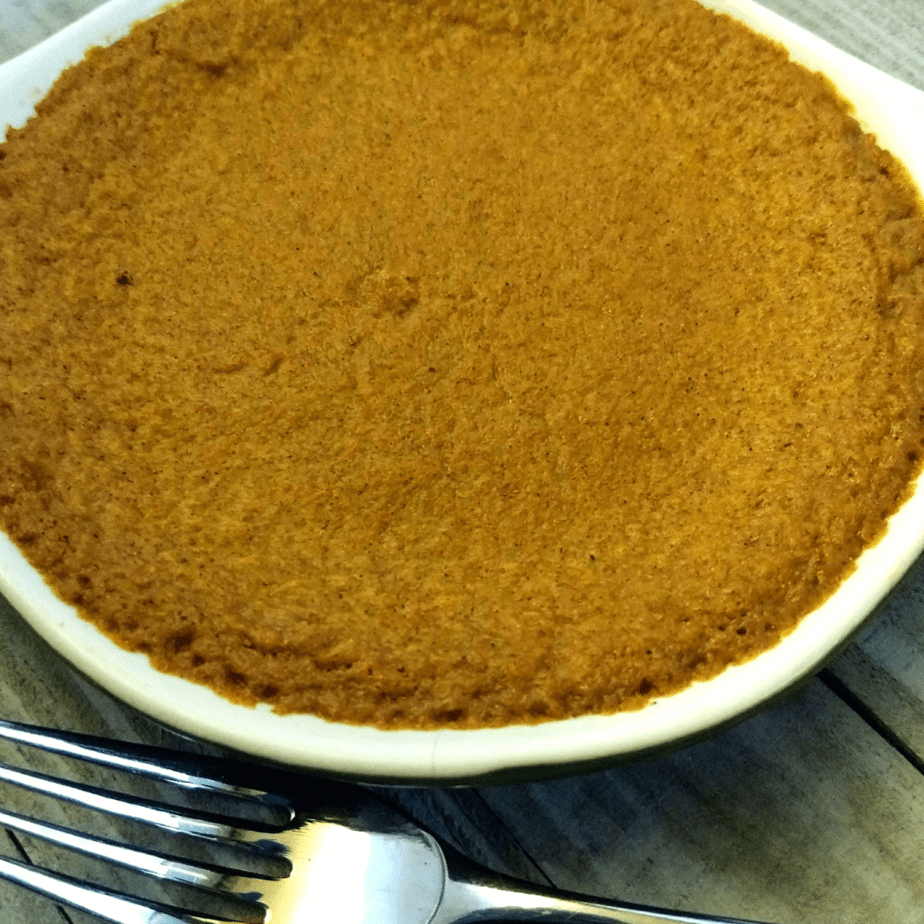 I know there are a TON of Keto Pumpkin Pies out there, yet this one is different. This pumpkin pie has no erythritol in it. Do not be scared though, there is a sweetener in here if you want it sweeter.
There is no erythritol because I wanted to make this pie so those strictly following the Deeper State Keto protocol can have Pumpkin Pie on Thanksgiving.
On the program, the erythritol is removed because it is a carbohydrate and you only get 10 total carbs. Even though erythritol is keto friendly, it can cause bloat and other effects, so it is left out.
However, you can still have monk fruit and stevia on the DSK protocol.
No Egg Keto Pumpkin Pie
Out of recipe testing convenience, I have no eggs. So those that are sensitive to eggs or have an egg allergy, you can enjoy pumpkin pie this year too.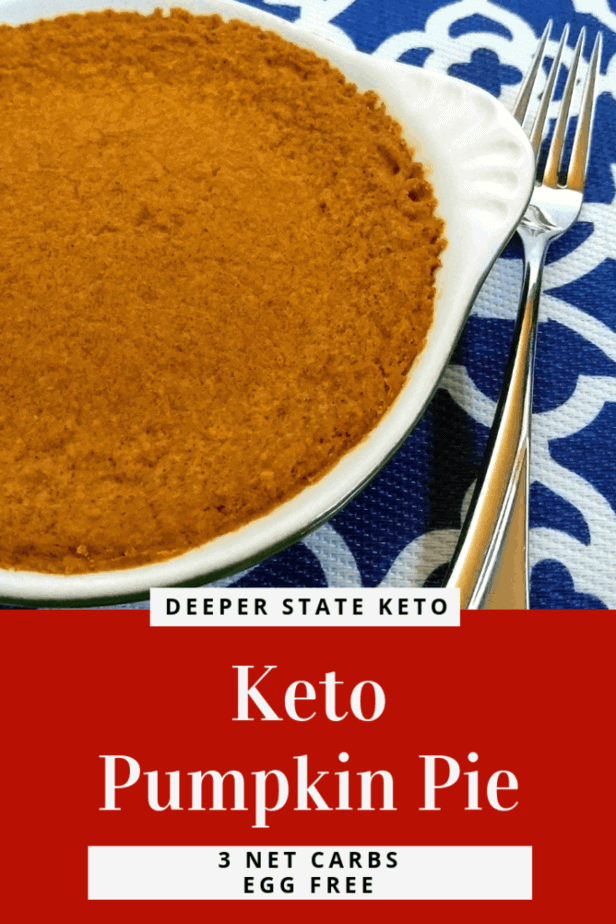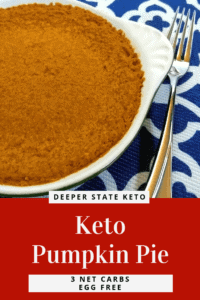 Monk Fruit Sweetener
While I was testing this recipe out, I soon learned that if I used stevia instead of the monk fruit drops, the taste was not that great. It was okay and I would eat it if I had to. Yet, I'll be sticking to monk fruit in my baking, after experiencing the taste difference.
The Crust
I created this to be crustless in order for it to be even lower in carbs. I know that some people need the crust to make it a true classic pumpkin pie. Yet, to me, I always loved the filling more. The filling was always where it was at!
However, with that said, now have a zero carb pie crust. You can find this recipe on my site, by clicking the zero carb pie crust link.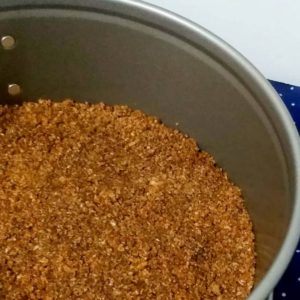 Dairy Free
You can easily make this dairy free too! All you need to do is take out the mascarpone cheese and replace it with coconut cream.
I used Thai Kitchen coconut cream in a can. I placed the can in the fridge so the cream and water would separate. For the recipe, use only the solids. Keep the liquid in the can.
Love Pumpkin Pie?
Well, I developed a few other pumpkin pie recipes this year!
How about a Pumpkin Pie Gummy?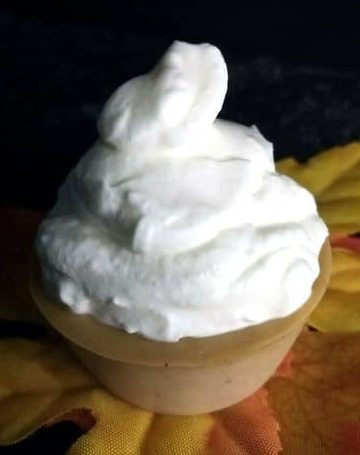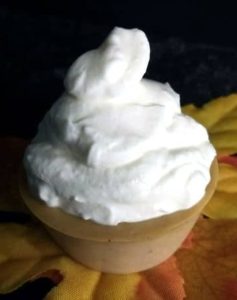 Or if you are thirsty, I have a White Chocolate Pumpkin Pie Latte.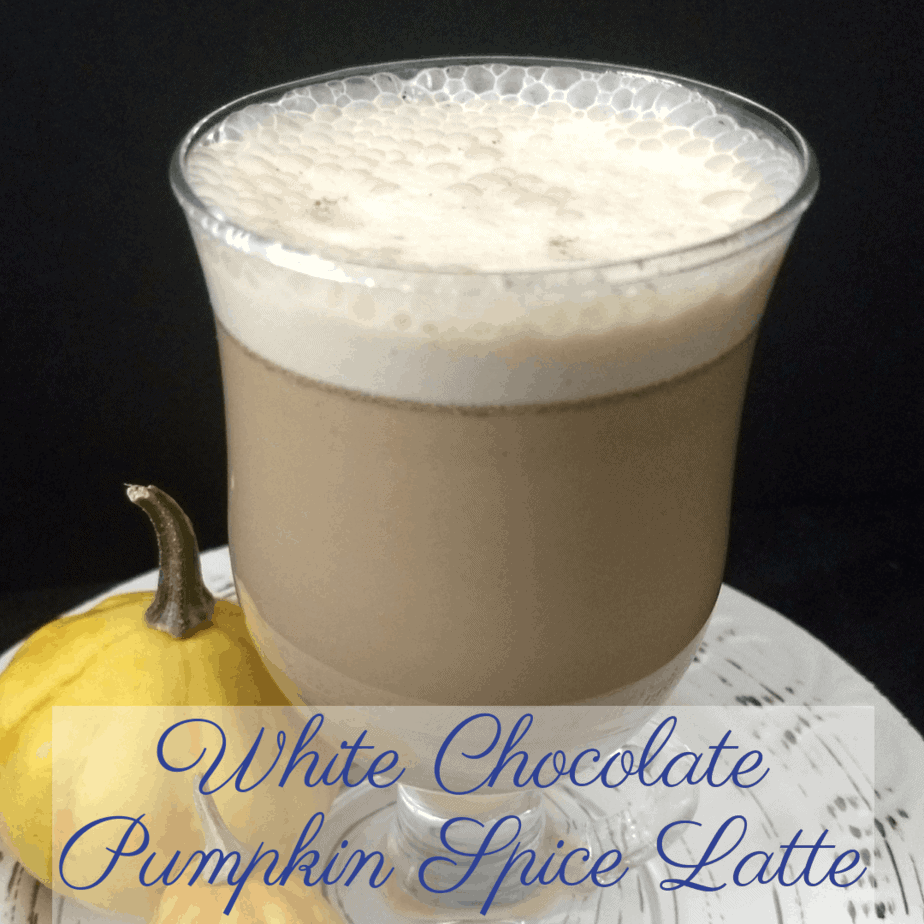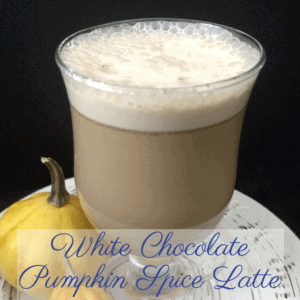 Both of these recipes are found on my site.
Nutrition Facts (2 servings)
Please note that nutrition may vary with the ingredients and brands that you use.
Calories: 253
Fat: 25
Protein: 2.5
Carbs: 4.5
Fiber: 1.5
Net Carbs: 3
To log the recipe on MyFitnessPal search: Keto Keuhn Nutrition – Deeper State Keto Pumpkin Pie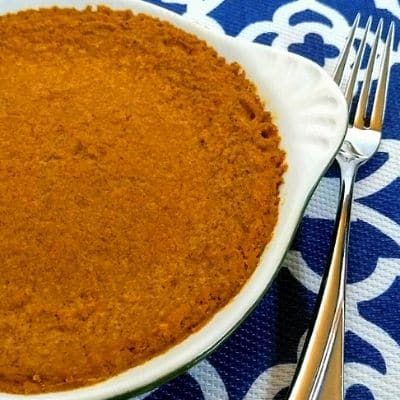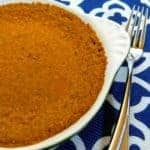 Print Recipe
Keto Pumpkin Pie
Ingredients
7

T

Canned Pumpkin Pie I like Libby's the best.

4

T

Mascarpone Cheese

room temp

2

T

Butter

room temp

1

t

Vanilla Extract

1/2

t

Cinnamon

1

t

Pumpkin Pie Spice

1/8

t

Salt

16

Monk Fruit Drops
Instructions
Preheat oven to 350 Degrees F.

Put everything into a mixing bowl.

Beat ingredients together with a hand mixture until everything is combined.

Pour into a pie baking dish.

Place in preheated oven for 18 minutes. Times may vary.

Set/cook in the fridge until set. The pie will soften some after you take it out of the fridge.
You may want to increase the portions of this recipe. I used a pie dish that was 6 inches wide.