As an Amazon Associate I earn from qualifying purchases.
Who doesn't love a good cookie? I definitely started to crave some cookies midway through doing Deeper State Keto Program. Yet, sadly most if not all use erythritol in them and that type of sugar substitute is not recommended on the DSK program.
Also, a bunch of keto cookies have some type of flour, almond or coconut, and those are not adviced on this plan either.
I still needed a cookie! I wanted one! So, I created one. 🙂 There is now a deeper state keto cookie we can all enjoy and stay within the Deeper State Keto rules.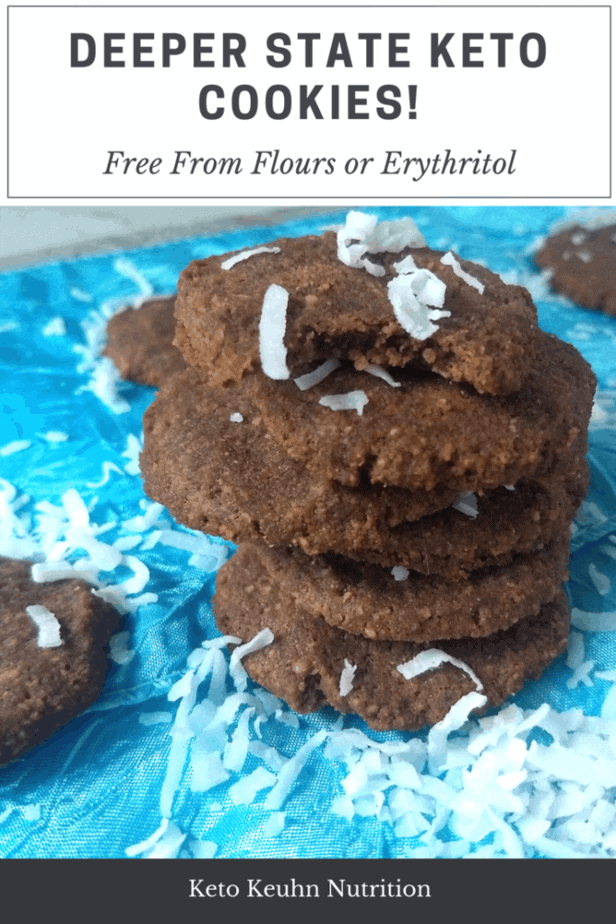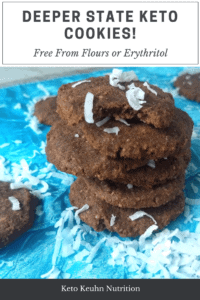 Carbohydrates and Erythritol
In my past recipes if I used erythritol I did not count the carbohydrates in it since it doesn't affect most people's blood sugar. However, erythritol is still a carbohydrate and it's preferred not to use it while doing Deeper State Keto.
Going forward with my recipes that contain this sugar substitute, I plan to list this under my nutrition information for the recipes.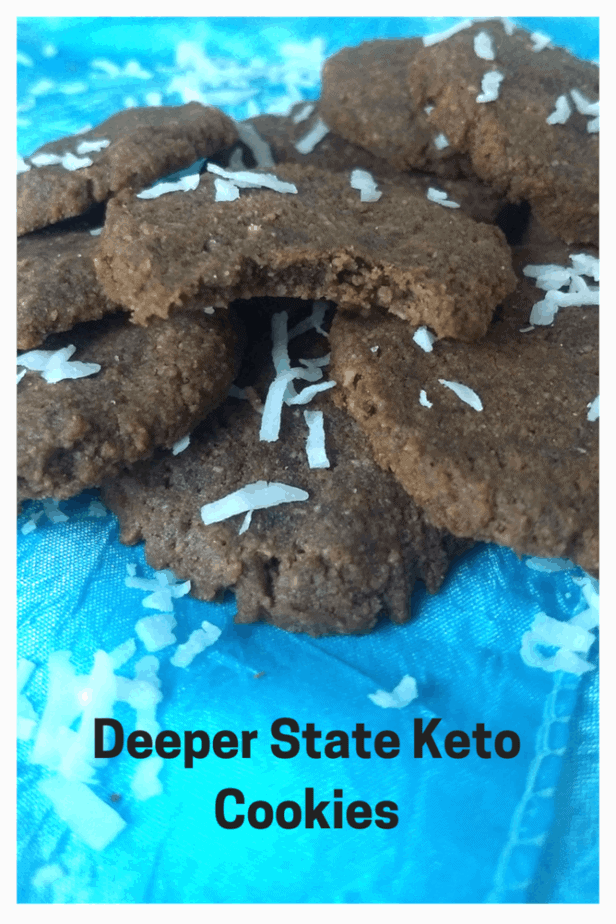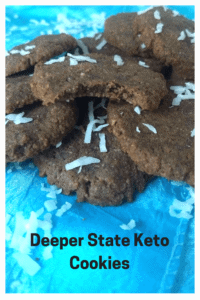 Notes and Tips
Coconut Shreds
When I first made these cookies, I tried to grind, chop the coconut shreds more with a food processor. They got smaller but not like how I described in the recipe. However, they still turned out great! If you don't have a way to make these flakes smaller, it will be okay. Do the best you can and make those cookies!
Crispy or Chewey
These cookies will be more chewy with how the recipe is written. If you want them crispier, flatten them more and cook for a longer time.
Cocoa Powder
I also made these without cocoa powder and they also turned out great. Omitting the cocoa powder will decrease your carbohydrates some too.
Coconut "Flour" Mixture
When I mixed the ground up coconut shreds with the cocoa powder, this is how it looked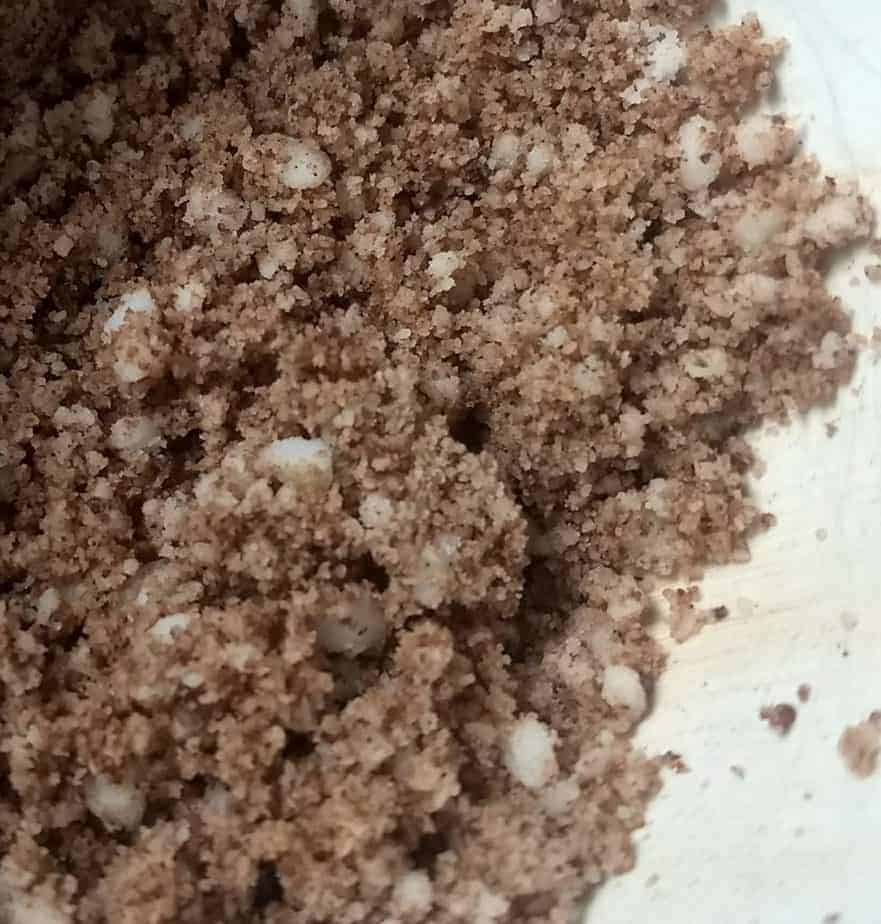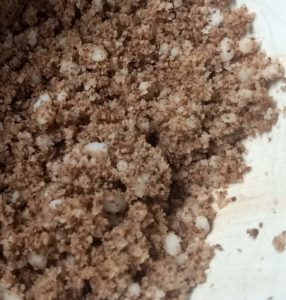 Batter Mixture
This is how my batter looked mixed up before I stuck it in the fridge for a little bit.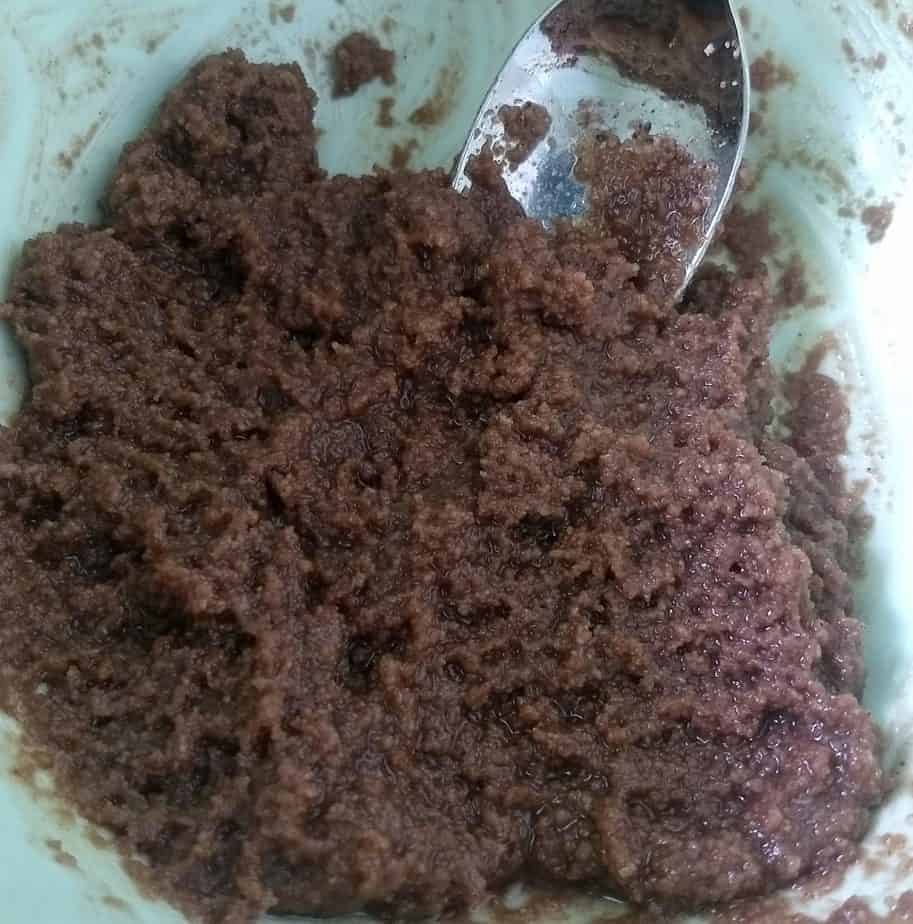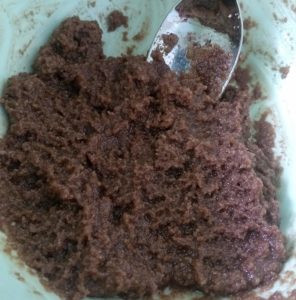 Other Ideas
For those who are not trying to keep their carbohydrates down to 10 total grams a day, you could toss in some nuts or even Lilly's Chocolate Chips. Yummy!
I originally just had vanilla extract in these cookies, but on the last day I made these for photos, I added almond extract and loved it more. This is why that version is in this post.
However, feel free to try other flavored extracts. Maybe some rum extract or even rum and pineapple flavors? Oh boy, I'm getting hungry for that combo!
I'd love to see your Deeper State Keto Cookies. Tag me on Instagram and I'll share with others. 🙂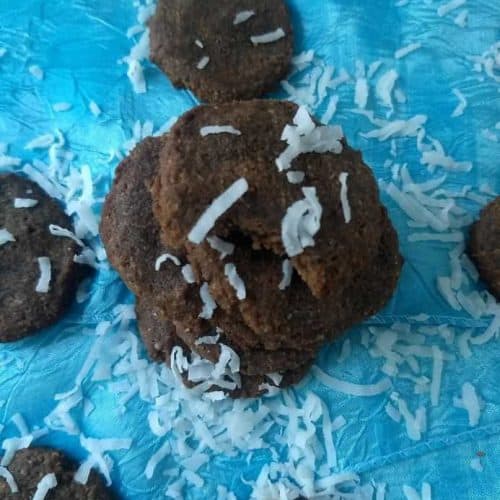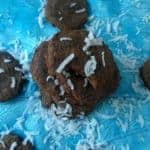 Print Recipe
Deeper State Keto Cookie
Instructions
Melt your butter. I put it in the microwave for 15 second intervals if needed.

Take your egg out of the fridge if you haven't already. 🙂

Grind up the coconut shreds more with a coffee grinder or I used the magic bullet with the more fanned out blade. If you notice the coconut sticking the sides and it's starting to look thicker, this is perfectly fine and will be good. The finer you can get the coconut, the better.

Once your butter is melted, mix in the extracts and monk fruit.

Add your egg to the butter mixture and whisk until combined. It may thicken a little bit if the egg was not to room temperature. This is perfectly fine.

Add and mix in your cocoa powder to the coconut.

Mix in the coconut 'flour' mixture to your wet ingredients. No blender needed.

To harden the batter some, I put it back in the fridge for about 10 minutes.

Scoop out 13 portions of the batter onto your cookie sheet. Leave room to flatten a little bit.

These cookies will not spread out more, so the size you flatten them to, will be the completed size.

Cook on 350 degrees F for 18 minutes.
Nutrition Facts (13 servings)
Calories: 58.57
Fat: 5.73
Protein: 0.36
Carbs: 1.39
Fiber: 0.71
Net Carbs: 0.68
To log the recipe on MyFitnessPal search: Keto Keuhn Nutrition – Deeper State Keto Cookie
Also please remember that your nutrition may vary depending on the brands you use.