As an Amazon Associate I earn from qualifying purchases.
Keto Pumpkin Brownies: no flours, no nut butter, no avocado
If there are no keto flours, nut butter or avocados in these brownies, then what did I use? Well, pumpkin of course! I brought you low carb keto pumpkin brownies for October.
Before this recipe, I had no pumpkin recipes on my site and I knew that I needed to bring you some this year. I'm a huge fan of pumpkin and chocolate so I put the two together.
This recipe also needed to be super low in total carbs, so those of us doing Deeper State Keto (DSK) could enjoy these.
Notes About the Recipe
Cooking
When you take these out of the oven, you may think that you need more time. Nope! These are more on the fudgy side as far as brownies go. You may see what looks like oily liquid on top and that's fine.
Let them cool and stick them in the fridge to cool faster. Ideally, I enjoy these brownies best at room temperature. However, don't let them stay out for hours at a time. They are still yummy but the texture will change.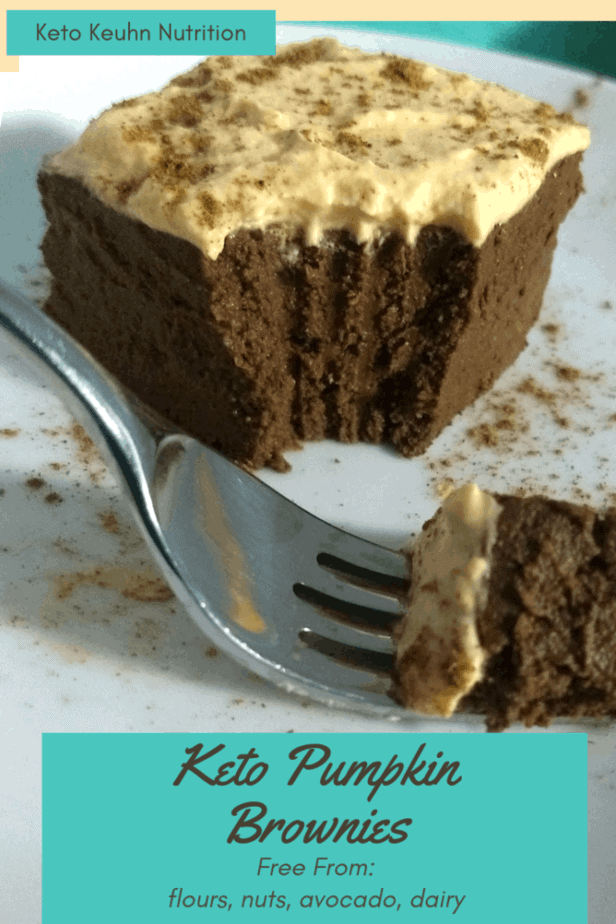 Monk Fruit
I used liquid monk fruit sweetener in this recipe since there are no carbohydrates in it and it's approved for the Deeper State Keto protocol. Some people like this sweetener and some don't.
I personally like it over stevia. However, others like stevia more. Please note that you may want the mixture sweeter or maybe even less. Taste the batter before you stick it in the oven. 🙂
For the liquid monk fruit sweeter I absolutely loved it when I used some of the vanilla flavor of the drops along with the non flavor drops. I only tested it doing half vanilla and half no flavor portions. Next time I make this, I'm trying all vanilla monk fruit drops! If you do it before me, let me know how it goes.
Also, if you choose, I'm sure you could also use confectioner erythritol or the granular monk fruit with erythritol. If you just have the granular erythritol, you can easily grind it up with a coffee bean grinder. I have done this in the past.
Using a confectioner form helps take away the cooling affect stand-alone erythritol can have. If you choose to use this sweetener over the liquid monk fruit, you will have to play around with how much you like, as I have not tested it yet.
Frosting
I do not have a recipe for the frosting you see. However, what I did was whip up some heavy whipping cream and added some canned pumpkin. To make it even better, add some sweetener drops and pumpkin spice to it.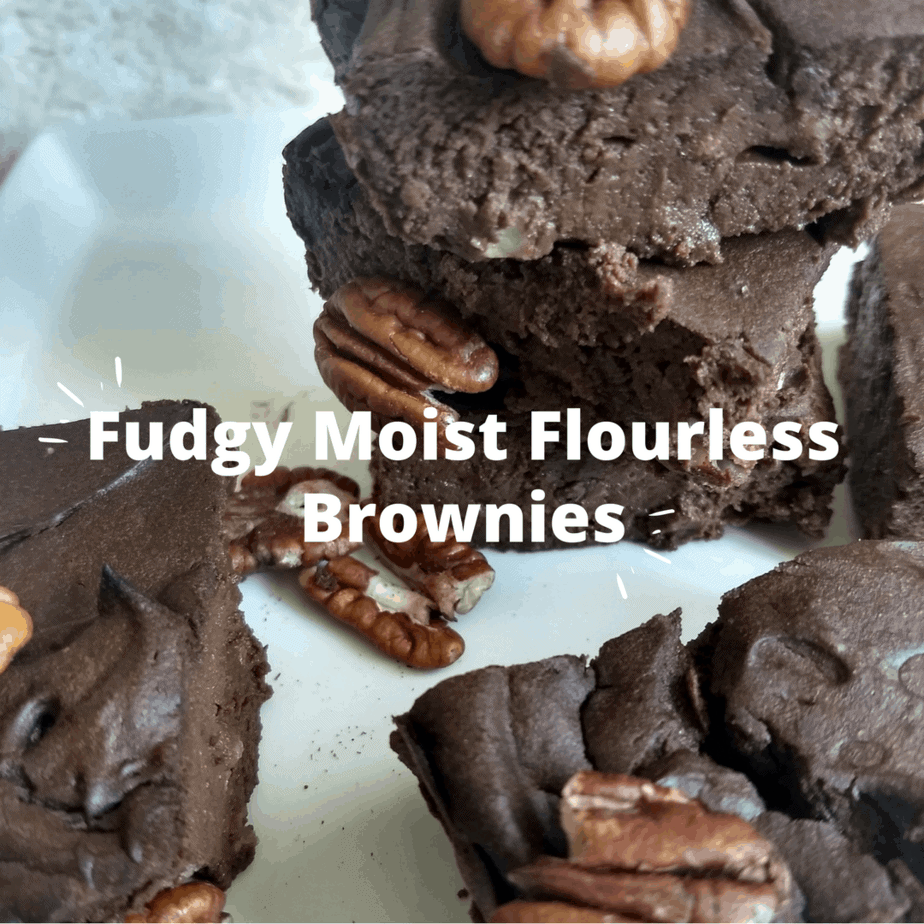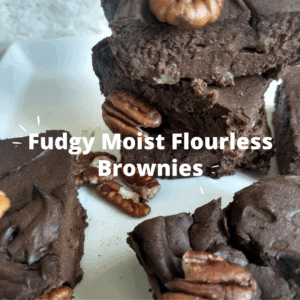 More Brownies for You!
The first brownies I made were super moist and were actually made by accident. Go check them out! Behold my Moist Keto Brownies. These brownies also have no flours or nuts either.
Need More Pumpkin Recipes?
Say no more. Check out my other pumpkin recipes below.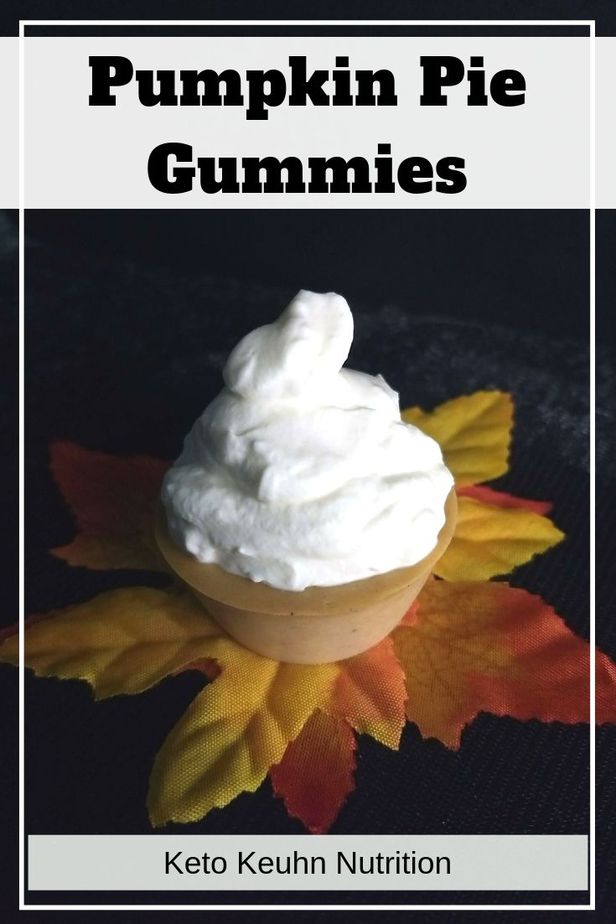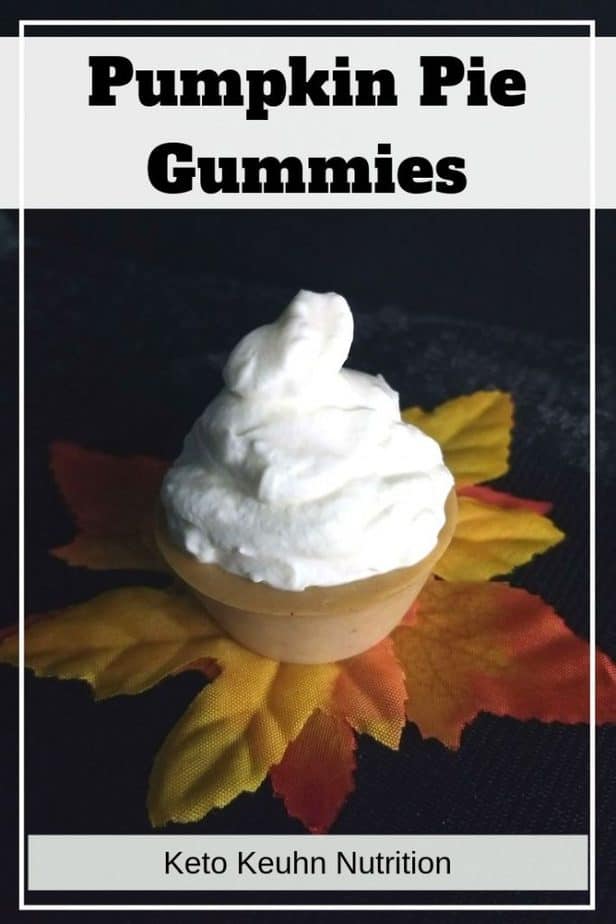 White Chocolate Pumpkin Spice Latte
Chocolate Spice (pumpkin) Cupcake
Pumpkin Pie (no eggs)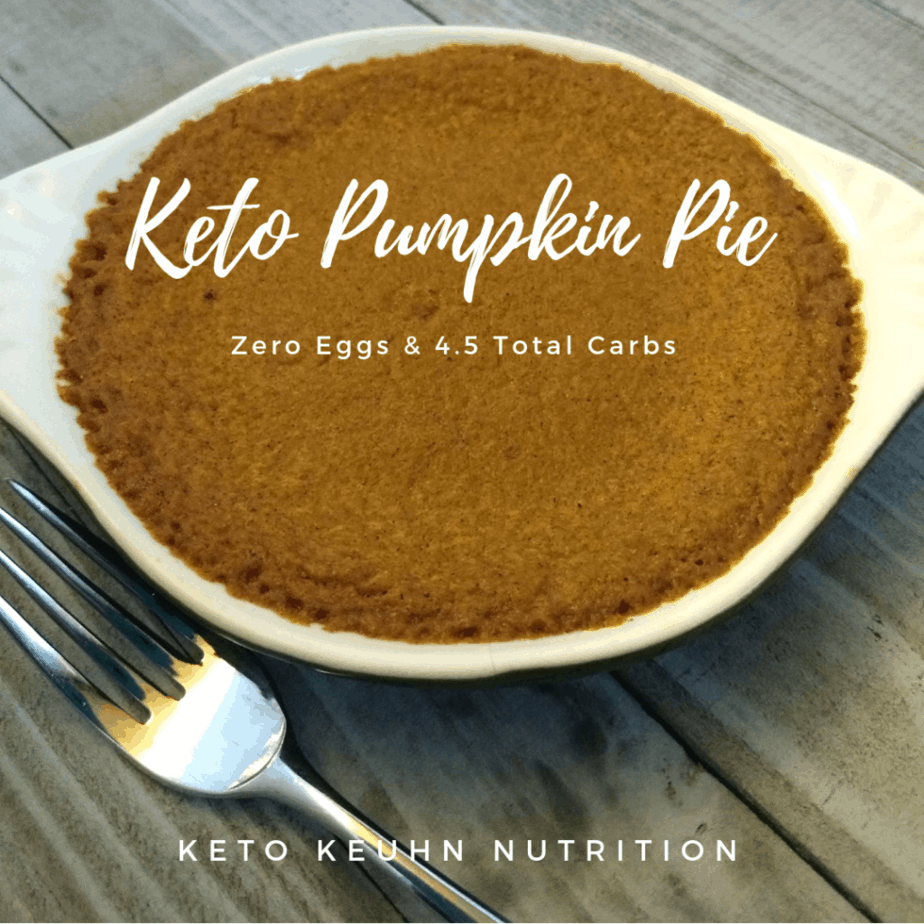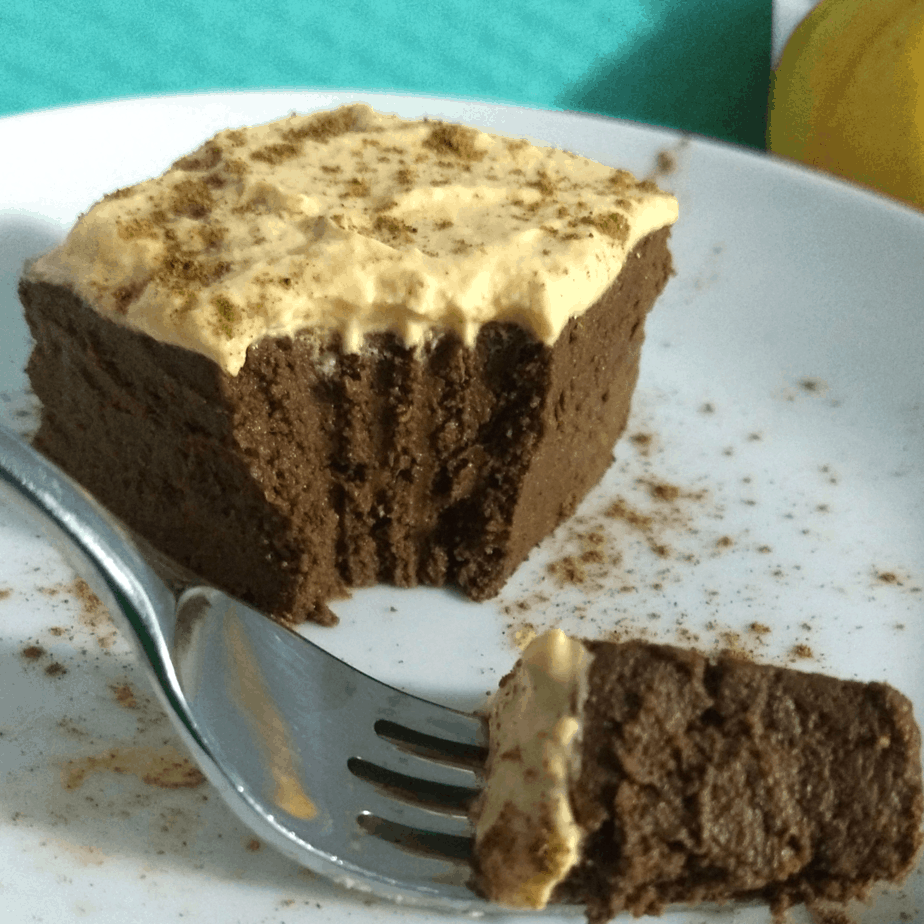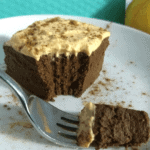 Print Recipe
Keto Pumpkin Brownies
Ingredients
1

Egg

1/2

C

Can Pumpkin. Not the pumpkin pie stuff. 🙂

3

T

Cocoa Powder

2

T

Butter

14

grams

Bakers Chocolate

28

grams

Cacao Butter

1.5

t

Lakanto Sweet Drops

see 2nd paragraph under the Monk Fruit title

1/2

t

Vanilla Extract

1/8

t

Baking Powder

1/4

t

Salt

1

t

Gelatin
Instructions
Set oven to 350 Degrees F.

Melt the butter, bakers chocolate, and cacao butter in a double boiler. I put the flame on low.

Ats the above melts, sift the cocoa powder, then measure 3 tablespoons. Do not pack it down.

Put the cocoa powder in a bowl with the pumpkin spice, baking powder, salt and gelatin. Mix this with a whisk.

Once the butter mixture has melted, put the 1/2 cup canned pumpkin in and mix well. This may seem impossible, but trust me that it will work. It won't be 100% perfect as it will still be oily.

Add the monk fruit sweetener and vanilla extract to the butter mixture.

Beat the eggs until bubbles form.

Fold the eggs into the wet mixture.

Once combined, fold the wet ingredients into the dry.

Once fully folded in, pour batter into a bread pan. Yes, I said bread pan. Portion control here. 🙂

Cook for 15-17 minutes on 350 Degrees F.

Allow to cool. See notes below.
Nutrition Facts (1 serving) (1 serving is 1/8 of the bread pan)
Remember that the nutrition may vary, especially on the cocoa powder that you use.
The photos on here are of a double batch of the recipe. Therefore, they are thicker.
Calories: 92
Fat: 8
Protein: 2
Carbs: 3
Fiber: 1.63
Net Carbs: 1.37
To log the recipe on MyFitnessPal search: Keto Keuhn Nutrition – Keto Pumpkin Brownies