As an Amazon Associate I earn from qualifying purchases.
Chocolate and orange are one of the best flavor combinations. Ever! Well, okay that's my opinion. 🙂 Finding a good keto orange dark chocolate bar is hard to find in the stores.
I have found it one time from Lilly's Chocolates, yet I could find that flavor at Whole Foods. 🙁
Therefore, I thought it would be a great idea to just create my own orange dark chocolate bar. Then, of course, share it with you all. The recipe below is simple and you can adjust the flavor and sweetness as needed. I am simply here to help guide you along the way. 🙂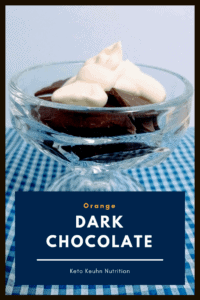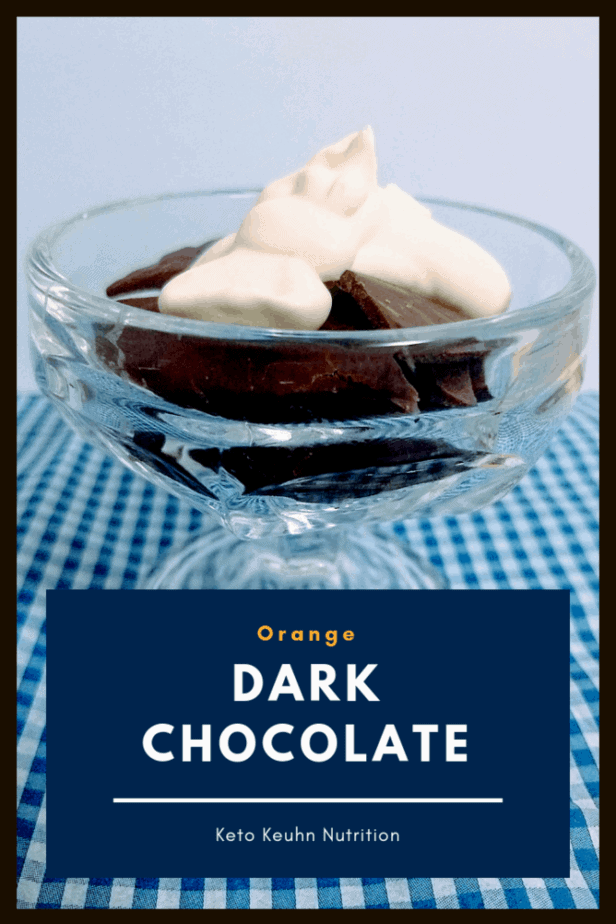 Main Ingredients for the Recipe
For this orange dark chocolate treat, I wanted to have common keto foods. Therefore, I used bakers chocolate and then cacao butter to help mellow out the strong bakers chocolate taste.
However, those two ingredients are still not that sweet. I have come a long way on my keto journey and I could eat those two as is, however, not everyone can.
So, I found a sweetener that I have grown to love. Monk fruit liquid drops with no erythritol.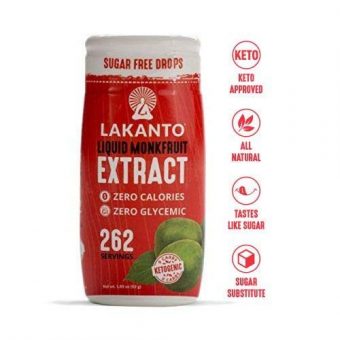 Monk Fruit Sweetener
I started using these monk fruit liquid drops a lot more as while I was doing the Deeper State Keto weight loss program. Erythritol was not approved on the protocol if you wanted to strictly follow the program.
The reason for this is that the program gives you 10 total carbs and erythritol does contain carbs.
Even though I am no longer on the DSK program, I have been enjoying an erythritol free diet, along with lower carbs in general, than I was doing before. I also really like the taste of this monk fruit a lot more over stevia.
Another bonus is that this monk fruit bakes better than stevia. I've come to learn that stevia just does not taste the greatest if you bake it in items.
Cacao Butter
Something pretty cool about cacao butter is that it does not need high heat to get processed. By doing a cold pressed process, it allows for the cacao bean to preserve more of its nutrients and enzymes.
This glorious butter gives us healthy fats, nutrients, antioxidants, can help regulate hormones and helps to balance mood. Sounds like a great food to have during these cold and darker days of winter.
The Wellness Way put together a nice little list of the many benefits of cacao butter.
It is a healthy fat
It makes us happy
Helps you age well
Increases immunity
Can help get rid of stretch marks and scars
It contains magnesium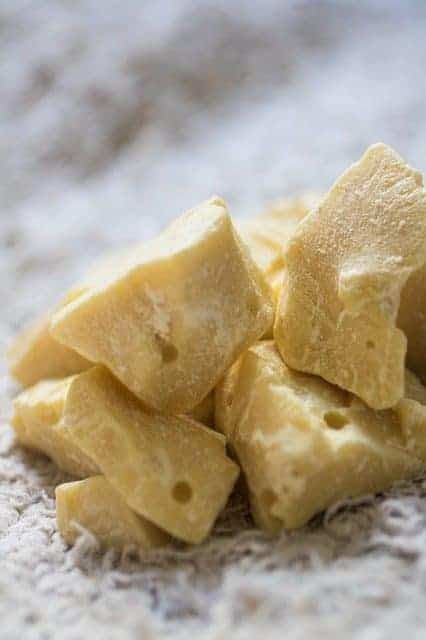 Bakers Chocolate
Bakers chocolate is an excellent source of magnesium. With just one ounce, 28 grams, of bakers chocolate will provide you with 92 mg of magnesium (1).
As a reference and reminder, those in the keto space say to get at least 300 mg of magnesium.
With magnesium being so high in chocolate, it is a reason why females crave chocolate so much before their periods. You see, during this phase of the menstruation cycle, females are generally lower in magnesium (2).
So, if you are a female and want all the chocolate but have no in the house, try upping your magnesium. 🙂
Nutrition Facts (1 serving)
Depending on the bakers chocolate that you use, the nutrition may vary.
Calories: 370
Fat: 38
Protein: 2
Carbs: 5
Fiber: 2
Net Carbs: 3
Recipe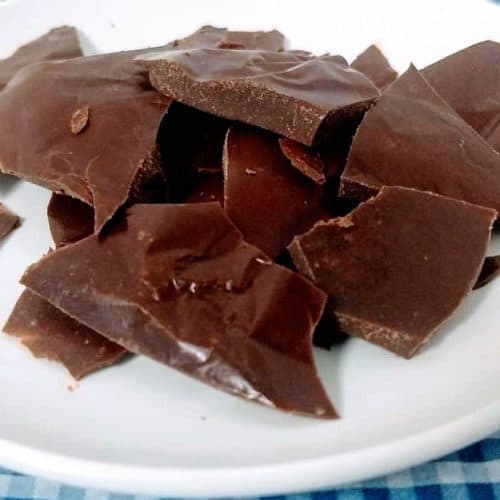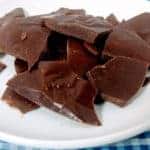 Print Recipe
Keto Orange Dark Chocolate
Instructions
Meltdown the bakers chocolate with the cacao butter in a small saucepan.

Once melted down, mix and remove from the stove to cool a little.

After a few minutes, add one monk fruit drop. If it doesn't show a sizzle, add the rest of the drops.

Add the extracts to the mix and stir everything together.

Place into chocolate molds, or even just on a baking tray with tinfoil. With the tinfoil create edges, so the chocolate has some barriers.