As an Amazon Associate I earn from qualifying purchases.
Behold a zero carb mug cake! Alright, it's almost zero carbs. If you happen to count net carbs and find the right cocoa powder, then say ZERO! haha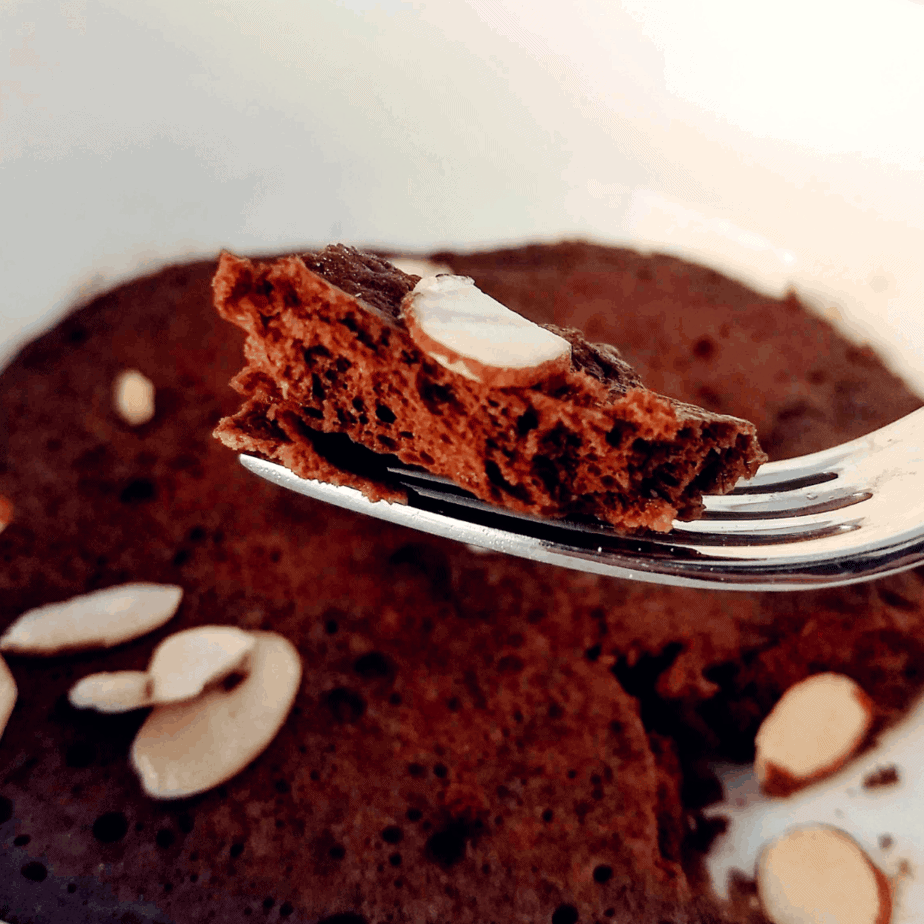 One night while needing to hit my macros on the Deeper State Keto, DSK, program, I tried something with an egg white and collagen powder. It was okay but I saw potential. This was the night, that changed everything. Well for me and you, if you love this recipe. 🙂
A few weeks after this crazy collagen experiment, I now have this near zero carb mug cake. One thing that I absolutely love about this recipe is that there are no keto flours in it. There is no coconut flour or any almond flour.
No Flours
I love how this mug cake as no flours in it for many reasons.
One reason is that it helps with keeping the carbohydrates low. In fact, the brands I used in mine make it zero net carbs. Having this mug cake be really low in carbohydrates means that I was able to enjoy it on the DSK protocol since there is a max of 10 total carbs.
Also, truth be told, my favorite dessert is cake. I can eat my cake and lose weight too.
Another reason why I love how this mug cake has no flours is that not everyone can tolerate the flours. Some people may be allergic to tree nuts, so they can not do almond flour.
Also, some people are allergic to coconut and cannot do coconut flour. Even if they are not allergic to the flours, they may just not sit well with their bodies.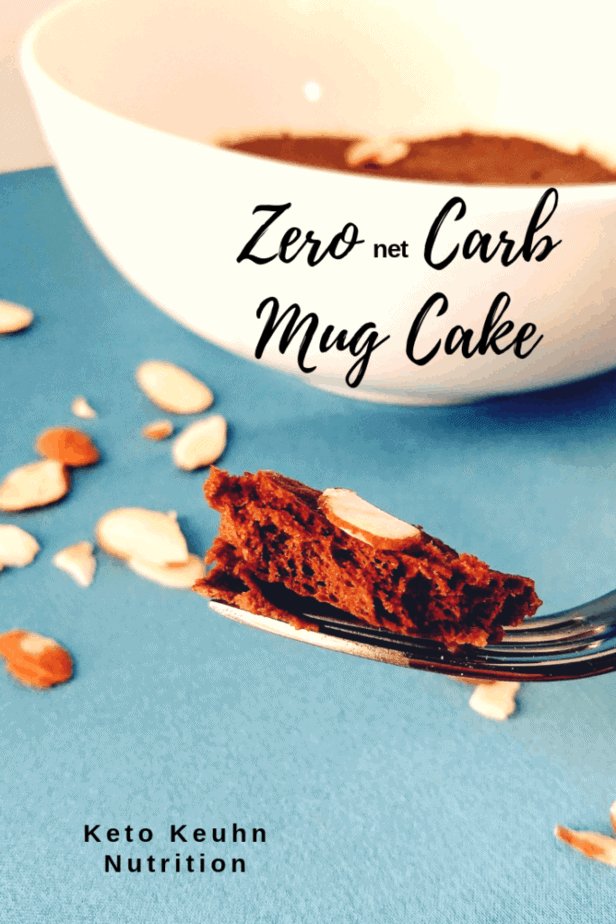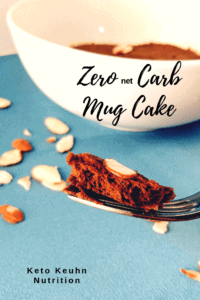 Why Collagen
While I was progressing through the Deeper State Keto program, I removed keto flours from my food list, so things needed to get creative if I wanted certain foods.
One night I wondered if I could just replace the flours with collagen and what would happen. I even looked to see if others had done this with their recipes. I found none.
Bloggers would have collagen powder but then also a type of flour, of which I was avoiding. Then one night I just experimented and this recipe was born.
Collagen also has some great benefits that have been studied. Below is a list of these benefits when researched used hydrolysate collagen, which is in this near zero mug cake recipe.
Just a few months ago, I wasn't sure about the benefits of collagen and if it was worth it or not. I then did some digging and found these studies that show promise.
More research is still needed though. However, I see no negative reasons to consume collagen.
Some Benefits from Collagen
I will link the studies that have demonstrated the benefits.
Skin Improvements

Study Title: Oral supplementation of specific collagen peptides has beneficial effects on human skin physiology: a double-blind, placebo-controlled study

Helps Joint Pain
The website, Health line also has an article about the 6 benefits of Collagen. You can check out their article here.
To log the recipe on MyFitnessPal search: Keto Keuhn Nutrition – Near Zero Carb Mug Cake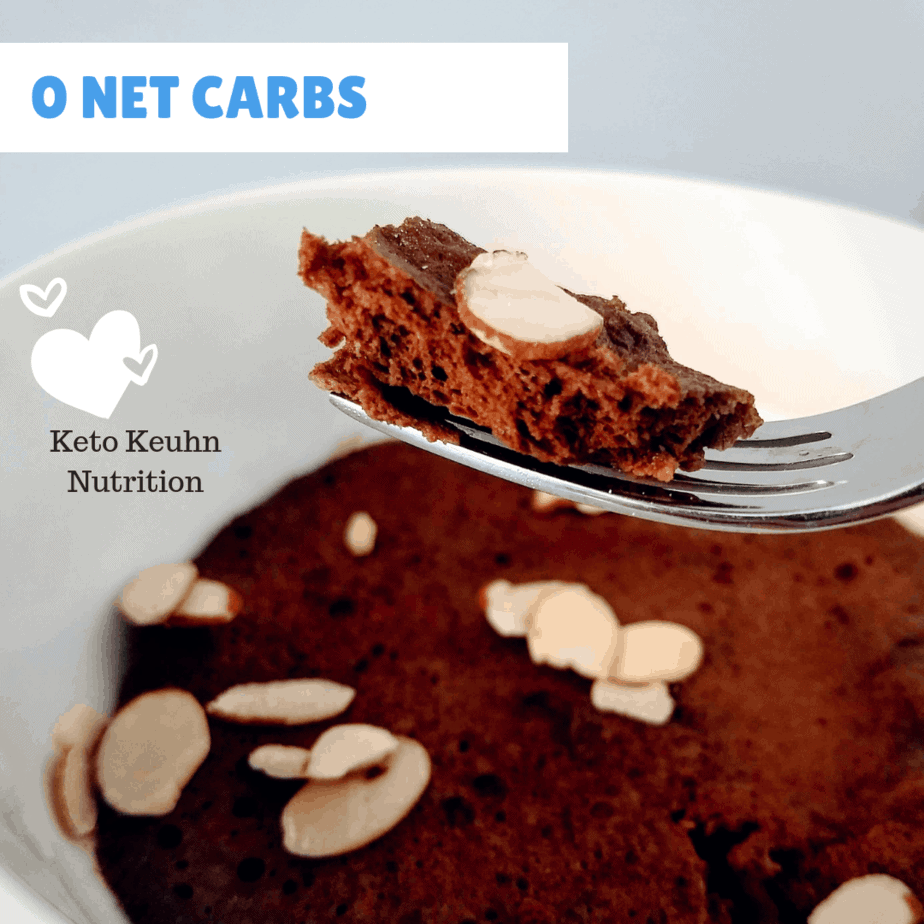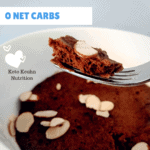 Print Recipe
Near Zero Carb Mug Cake
Ingredients
1

Large Egg

pinch

of Salt

1

T

Cocoa Powder. I used the Shur Fine brand.

1/2

T

Butter

1/8

t

Baking Powder

Extracts are optional to add some flavor

1

Cereal Bowl

You choose your sweetness level with Stevia or Monk Fruit Drops

1

T

Heavy Whipping Cream
Instructions
In one bowl beat the egg and heavy whipping cream together.

In another bowl mix all the dry ingredients together. I like using a whisk, to give a similar affect a sifter would.

In your cooking bowl (Yes a bowl.), melt the 1/2 T of butter in a microwave. Once melted, move the butter around in the bowl (this will help it from sticking).

Pour the extra butter into the beaten egg and heavy whipping cream and mix.

Pour a third of the dry ingredients into the egg mixture. Once it's somewhat mixed, pour another third, and repeat.

Mix pretty well but some lumps are okay.

If you choose to use a flavor extract, go ahead and add it here. For the photos of this recipe, I used 1/2 t almond extract. Amounts of the extract you use, may be different. Start small and keep adding to your liking.

Lastly, pour your chocolate egg mixture into the buttered bowl.

Cook for 1:06 minutes. If you like a gooier cake, cook for less time.
Nutrition
Serving:
1
bowl
|
Calories:
166
kcal
|
Carbohydrates:
2.4
g
|
Protein:
10.88
g
|
Fat:
16.2
g