As an Amazon Associate I earn from qualifying purchases.
Chocolate Spice Cupcakes with Pumpkin Spice Butter Cream Icing
Who loves cupcakes?! How about a chocolate spice cupcake? Well, today I bring you a chocolate cupcake with a pumpkin buttercream icing.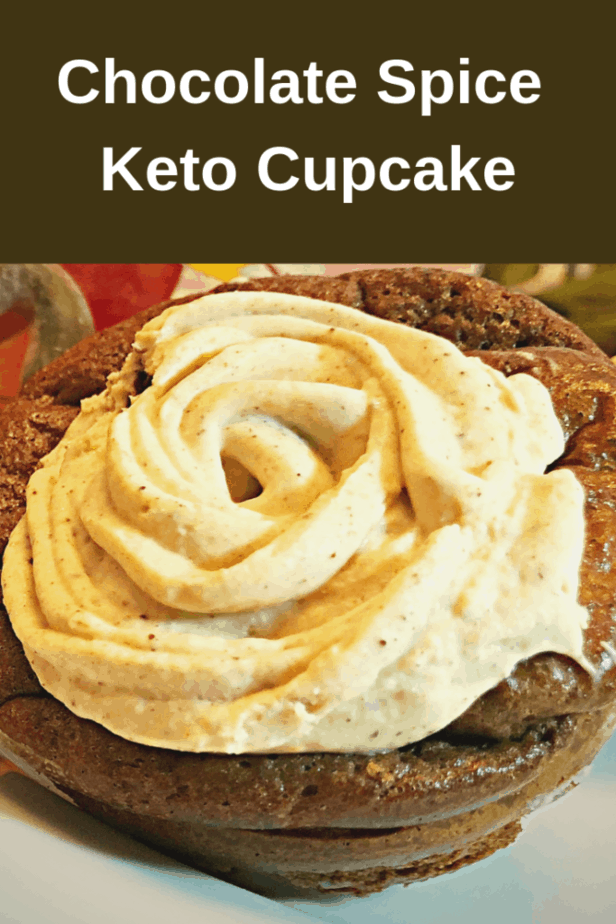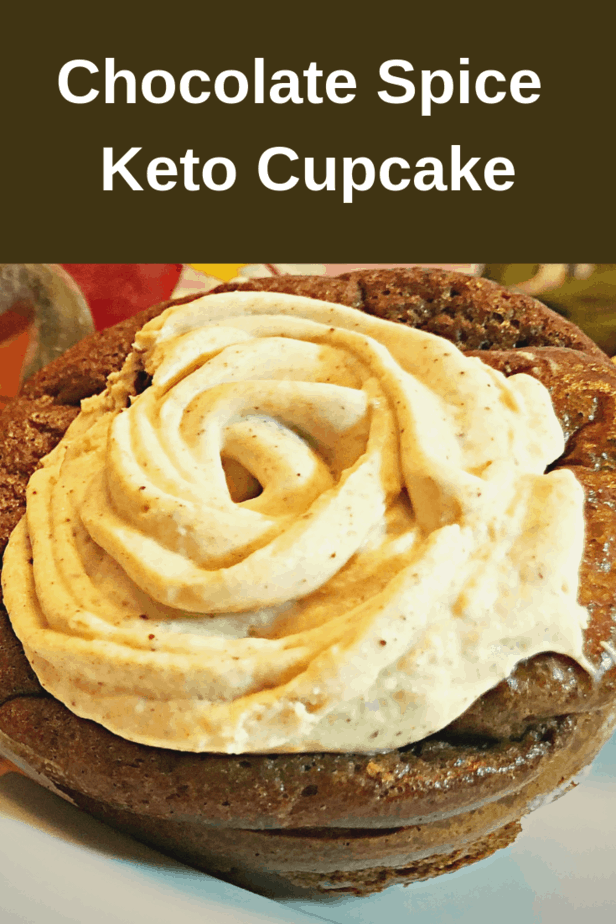 For each cupcake that's made with the icing has only 1.4 total carbs. Yes, total.
This recipe was not created by me though. The maker of this wonderful creation is Jonathan, who I know through the Deeper State Keto program. Jonathan was coached by Keto Savage for his first bodybuilding competition.
Watch Jonathan Make the Cupcakes
Jonathan also knows as The Keto Road, also has a YouTube channel. He recently started to document his journey on a therapeutic keto diet. For this experiment, he is having 86% fat for two weeks.
He also started to make recipe videos, which means this video below is his from his channel.
Deeper State Keto and Carbs
Just like my Pumpkin Brownies, this recipe is low in total carbs for the purpose of being able to enjoy this treat on the Deeper State Keto protocol. This program gives you a total of 10 carbs a day.
These carbs also include erythritol, so that's why this recipe and my fall brownies have none.
We are here to show you recipes with super low carbs for you to enjoy, even if you are not doing the program, because who wouldn't love even lower carb treats and meals? 🙂
In fact, Johnathan also has a pretty amazing Calzone recipe on his YouTube channel. Go give it a try and let him know what you think.
Nutrition Facts (20 Servings)
Remember that the nutrition may vary, depending on the ingredients that you use.
Calories: 195.3
Fat: 18.8
Protein: 4.2
Carbs: 1.4
Fiber: 0.4
Net Carbs: 1.0
To log the recipe on MyFitnessPal search: Keto Keuhn Nutrition – Chocolate Spice Cupcakes
Total Recipe
Calories: 3,906
Fat: 376
Protein: 84.1
Carbs: 28
Fiber: 8
Net Carbs: 20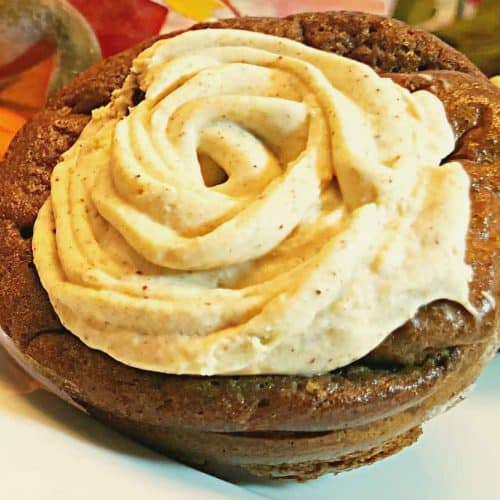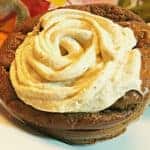 Print Recipe
Chocolate Spice Cupcakes
Ingredients
~*~Cupcake~*~

8

Eggs

separated

8

oz

Cream Cheese

8

TBS

Salted Butter

3

tsp

liquid stevia or any sweetener you like. Adjust to your sweetness level.

1/4

C

Cacao Powder

1

TBS

Baking Powder

1

tsp

Cinnamon

~*~Filling/icing~*~

8

oz

Cream Cheese

8

TBS

Salted Butter

1

TBS

Pumpkin Purée

1

TBS

Pumpkin Spice

1

tsp

Cinnamon

2

tsp

Liquid Stevia

Dash Nutmeg

Dash of Salt
Instructions
~*~Cupcake~*~

Separate egg whites from yolks. Set whites aside.

Combine cream cheese , butter , yolks and stevia until smooth mixture is made.

Add dry ingredients and combine.

Whip egg whites just until bubbles are forming throughout the whites then add to the rest of the mixture.

~*~Filling/icing~*~

Get butter and cream cheese to room temperature. Add both to a both and combine until smooth consistency is formed.

Add in the rest of the ingredients and mix until fully combined.

Place mixture in the fridge to sit

~*~Cooking~*~

Place in muffin tins and back for 35-40 mins at 375 F.

Once the cupcakes are done (tooth pick should come out clean) Let cool for 30 minutes (minimum ).

Set on flat surface and put a small hole in the middle of each cupcake.

Take butter cream icing and add to a popping bag.

Add an even amount of icing to each cupcake in any style desired.