As an Amazon Associate I earn from qualifying purchases.
Cacao Butter Cake
This whole personal Cacao Butter Cake will only give you 1.6 total grams of carbs. Now, that's my kind of cake! Another characteristic in cakes that I love and need is the moistness. Yes, I said that word. HaHa 🙂
The less time you give this cake to cook, the more goey it will be. The choice will be yours. 😉
Cooking the Cacao Butter Cake
I used a bundt cake silicone mold for this cake. I did not fill the whole mold. However, the mold allows for a 2.5 inches deep and 5 inches wide of filling. I found my mold on Wish.com.
Or there are other similar molds you can get on Amazon. This one here is a 9-inch one that is similar to the one I used.
Or there are these cute small ones. One thing to keep in mind is the cooking time with a different size mold. When you remove the cake, you want some giggle left in the middle.
If it's more firm than giggle it's still okay and will taste great, the texture will just be different.
Cacao Butter
Something pretty cool about cacao butter is that it does not need high heat to get processed. By doing a cold pressed process, it allows for the cacao bean to preserve more of its nutrients and enzymes.
This glorious butter gives us healthy fats, nutrients, antioxidants, can help regulate hormones and helps to balance mood. Sounds like a great food to have during these cold and darker days of winter.
The Wellness Way put together a nice little list of the many benefits of cacao butter.
It is a healthy fat
It makes us happy
Helps you age well
Increases immunity
Can help get rid of stretch marks and scars
It contains magnesium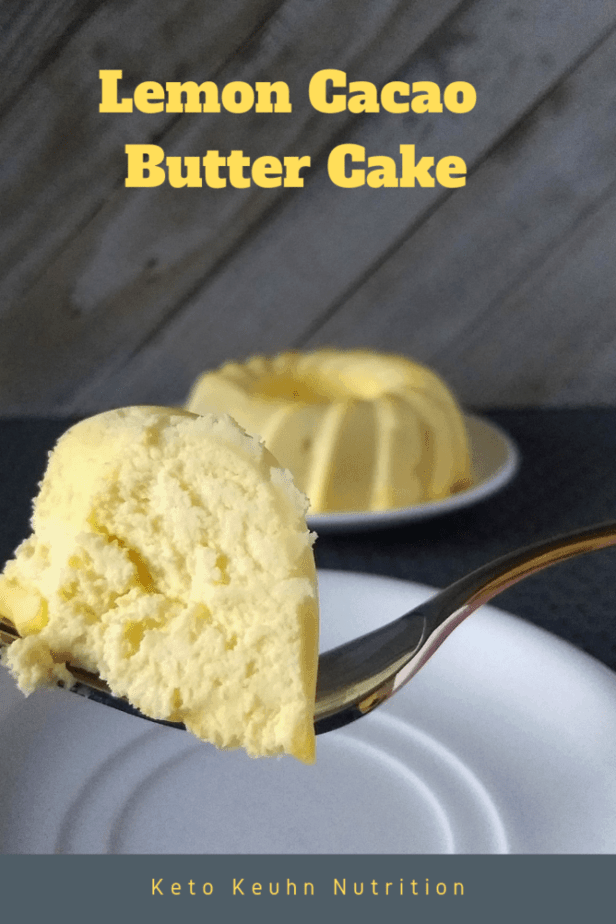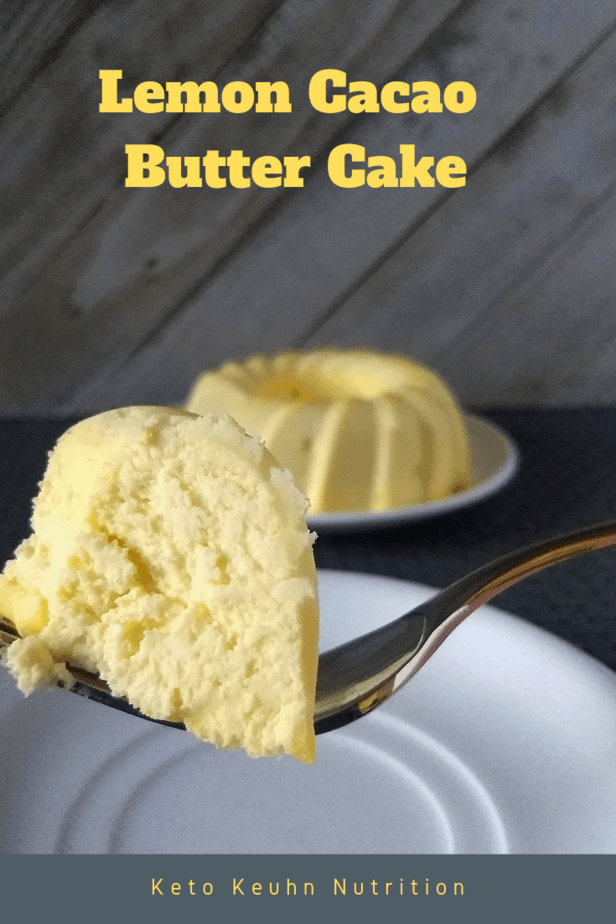 Flavoring
This cake tastes great with no flavor or even sweetener in my opinion. However, I still felt the need to make it extra special with some flavor and some sweetness for you all. Since the finished product looked yellow and someone on my Instagram account suggested lemon, I went to a lemon flavor.
I played with my lemon extract and it was alright but it did not hit the spot quite right. So I also added in some monk fruit drops that were flavored lemon. Nailed it!
However, you do not have to go lemon with this cake, feel free to add any other kind of flavor you would like. The possibilities are endless. 🙂
No Flours!
Something else that I love about this cake recipe is that it does not use any keto flours. I love this because these items do add extra carbs.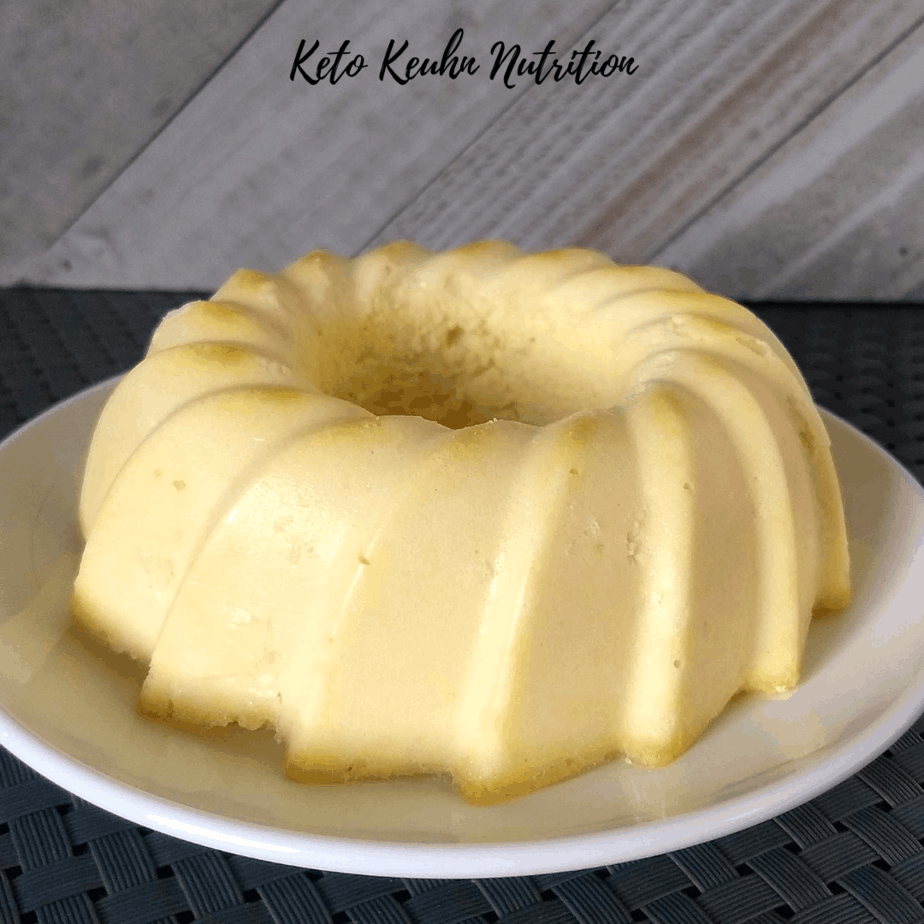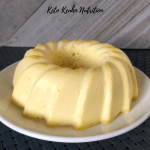 Print Recipe
Cacao Butter Cake
Instructions
Bring the butter and cream cheese to room temperature or close as possible and place in mixing bowl.

Melt the cacao butter in small bursts in the microwave or on the stove top. Cutting up the cacao butter will help it melt faster.

Pour the melted cacao butter of the cream cheese and butter. Blend these 3 ingredients together.

Add in the egg, extracts and monk fruit. Blend all together.

Pour or put the batter into your cake mold.

Cook in your oven on 325 for 18 minutes. See cooking note above recipe.

Allow to set and cool in the fridge.
Notes
Your nutrition may vary depending on what you use. My cream cheese said less than 1 g of carbs and I always use 0.4 grams when I see that. I get my nutrition information from the package or from www.http://nutritiondata.self.com
Nutrition
Serving:
1
cake
|
Calories:
720
kcal
|
Carbohydrates:
1.6
g
|
Protein:
1.2
g
|
Fat:
74
g
Valentines Day
This post is being published close to Valentines Day, so I also wanted to inform you all of a round-up post I created with 14 desserts that are all under 5 total carbs. Click here or on the photo below to go to that post. 🙂