As an Amazon Associate I earn from qualifying purchases.
I was not sure if making a zero carb pie crust was even possible. However, I was happily proven wrong. You only really need two ingredients to make it. However, if you want it sweeter, you can add the sweetener in it.
The crust gets cooked first and then you pour your pie on top of the cooked crust and cook your pie. Easy Peasy. I made this crust with my egg-free Pumpkin Pie recipe for Thanksgiving and my dad loved it. He even went for seconds!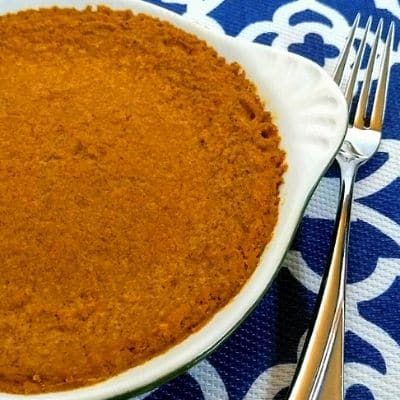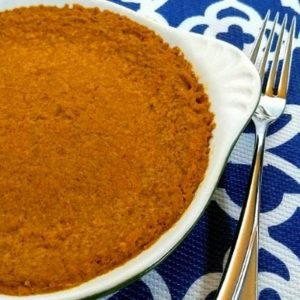 Low Carb Pie Crust Texture
Alight, since this zero carb pie crust is not made with any flours, it does not have the same texture feel you would expect from almond or even grain flours. Yet, it is still amazing! I think the best way to describe the texture would be like a gram cracker crust texture.
Maybe if there was more butter, the consistency would change some. I have not tested this. Yet, I did try this same recipe but added one egg. It was eatable but not recommended, at least with just mixing the egg in. Also, it gave a pretty interesting smell in the house. A smell that you hope policy would not smell in your house. haha
The Main Ingredient for the Low Carb/Zero Carb Pie Crust
Pork rinds are the star of the show in this recipe. I am going to come straight with you on pork rinds. I hated them, just hated them when I first started the keto diet. Just the smell of them was terrible. Yet, now I freaking love them.
Also, what I love about this recipe is that my non-keto father enjoyed this crust with the keto Pumpkin Pie I made, that was egg and dairy free. By adding the monk fruit drops and butter to the pork rinds, it calms down the flavor that I once disliked.
Also, Karen over at Brilliantlyketo on Instagram used this low carb pie recipe for her Key Lime Pie.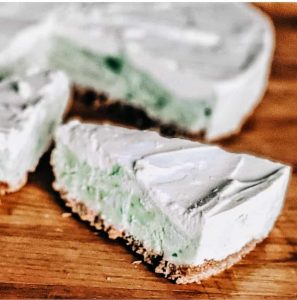 Crushing the Pork Rinds
Even if you do not have a food processor, you can still make this zero carb pie crust. Fear not. 🙂 Maybe you have a blender or a flat blade on said blender. In fact, as I was testing this recipe out with smaller amounts of ingredients, I used my magic bullet with the flat blade.
Or you could just crush the crap out of the pork rinds in a plastic bag. I have not tried this yet. I am sure it would work just fine, or you may just have a different crust feel.
As a last resort, you can always buy already crushed pork rinds! I ended up finding some on Amazon. No need to clean a blender or food processor with these!
Visual Directions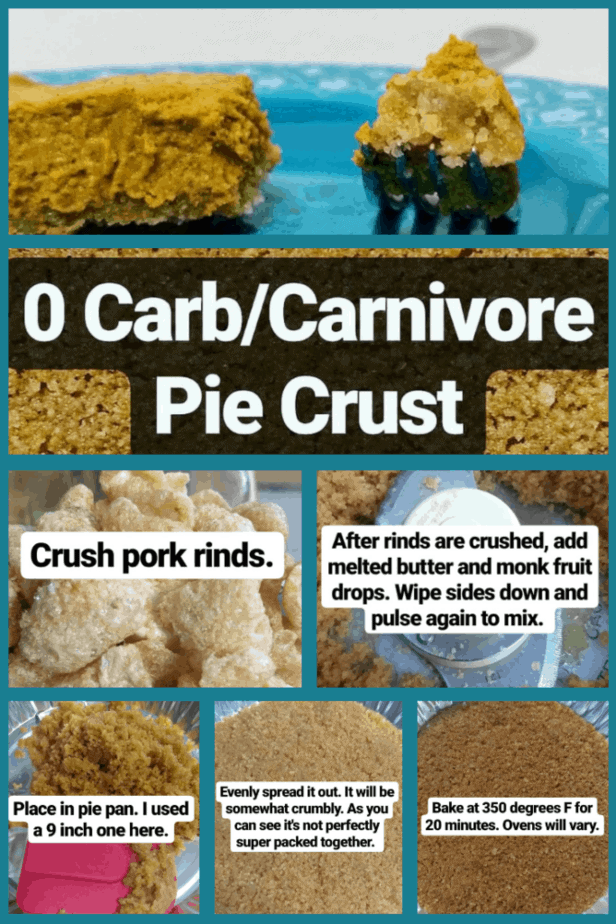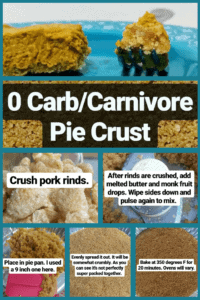 Additional Flavor
Kick things up a notch and add some special seasonings to this zero carb pie crust. Adding cinnamon to this crust makes it taste more like Graham Crackers. Also, another cool spice that would be perfect for your pumpkin pie, is pumpkin pie spice.
You could even add some extracts to this crust. Or if you are making a chocolate pie, add some cocoa powder to this crust. In fact, I added cocoa powder to my Mint Chocolate Cheesecake recipe.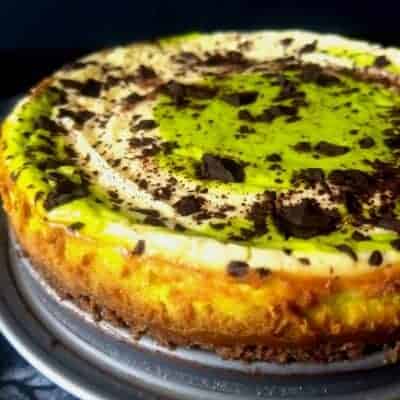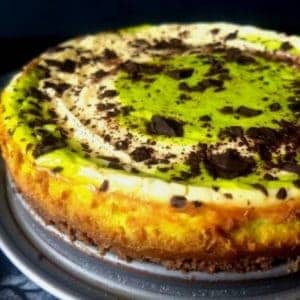 Savory Pie Crust
Instead of going sweet, you could make a savory low carb pie crust. A few of my go-to flavors would be garlic powder, onion powder, and paprika. Rosemary even sounds delicious. Alright, so you have this savory pie crust, then what?
How about trying it with a quiche or even just a simple egg bake recipe. For my egg bakes, I like to just see what I have in the house for food. In the past, I have browned up ground beef, tossed in some cut up veggies, and cheese. Toss that in a baking pan, then pour over some scrambled eggs and bake in the oven.
This not only helps clear out my fridge but it also doubles as a nice meal prep for the week.
No Butter?
Another idea that could change up the flavor is trading out the butter for coconut oil. I have not tried this switch but I am definitely thinking it would work great, as they are both solids (for the most part) at room temperature. You could do this with a coconut flavor pie. Also, by doing this swap, those who can't handle butter well will be able to enjoy this zero carb pie crust.
Recipes with Pork Rinds
Zero Carb Bread
Have you been searching for a zero carb bread recipe also? Search no more! Even though I did not come up with this amazing zero carb bread, I want you all to know about it and fall in love with it. His name is Jonathan and his creation has forever changed how I make savory loaves of bread.
He has this zero carb bread recipe on his Instagram account. This bread was then used in his Thanksgiving Stuffing recipe, which can be found on my site.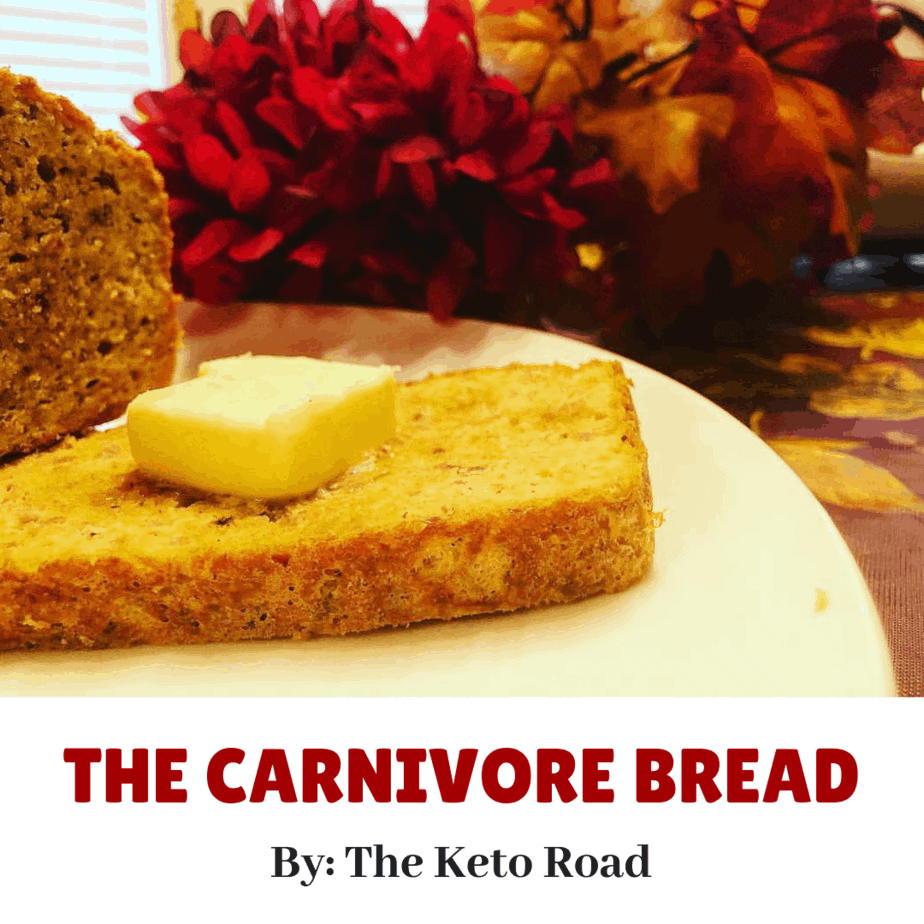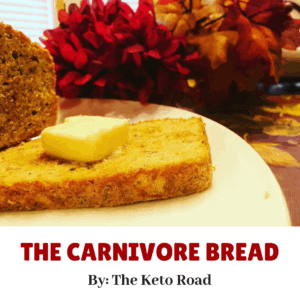 Easy Recipes
One thing that I love about this zero carb pie crust recipe is that it is really easy to make. As, all you basically have to do is grind everything up in a food processor, press down in a pie pan and bake. Other than buying a carb laded pie crust, I can not think of anything easier.
Speaking of easy, I have an easy keto budget meal plan, because who does not like to save money. 🙂
Some recipes I have in that meal plan are Flourless Waffles/Pancakes, Cinnamon Chicken Thighs, the Keto Egg Loaf, and Egg Roll in a Bowl.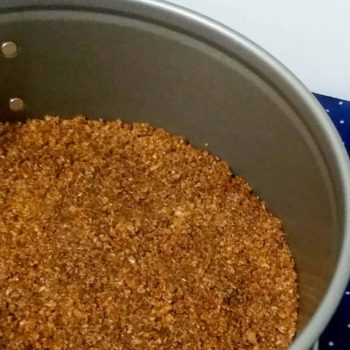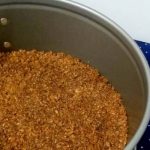 Print Recipe
Zero Carb Pie Crust
Ingredients
2

oz

Pork Rinds

1

T

Melted Butter

15

Drops of Monk Fruit

or more for your liking
Instructions
Grind up pork rinds in a food processor.

Pour in butter and add monk fruit drops.

Scrape pork rinds off the sides and blend to combine.

Place mixture in a pie dish. I used a 9 inch one.

Spread and pat down the mixture.

Bake for 20 minutes on 350 degrees F.

Set/cool in the fridge.

Pour your pie mixture on top of cooled crust and bake according to your pie's instructions.
Nutrition
Serving:
1
g
|
Calories:
452
kcal
|
Protein:
32
g
|
Fat:
36
g
To log the recipe on MyFitnessPal search: Keto Keuhn Nutrition – Zero Carb Pie Crust