To receive this free keto pancake recipe, all you have to do is sign up for the email newsletter on the side of my page (not the pop up). Or click the link below:
Click to get the zero carb pancake recipe.
Would you love to have an extremely low carb pancake for breakfast? How about zero carbs actually? I am also not talking about a sausage patty either. No meat in this zero carb pancake. This zero carb pancake is not only delicious, but it also has a good nutrition punch to it. This pancake also uses zero protein powder.
My Top 5 Keto Recipes of 2018
In addition to the zero carb pancake recipe, I also included my top 5 recipes of 2018 in the email. These recipes are as follows: Blue Moon Ice Cream, Pina Colada, Electrolyte Gummies, The Best Buttered Pecan Fat Bombs, and Banana Bread.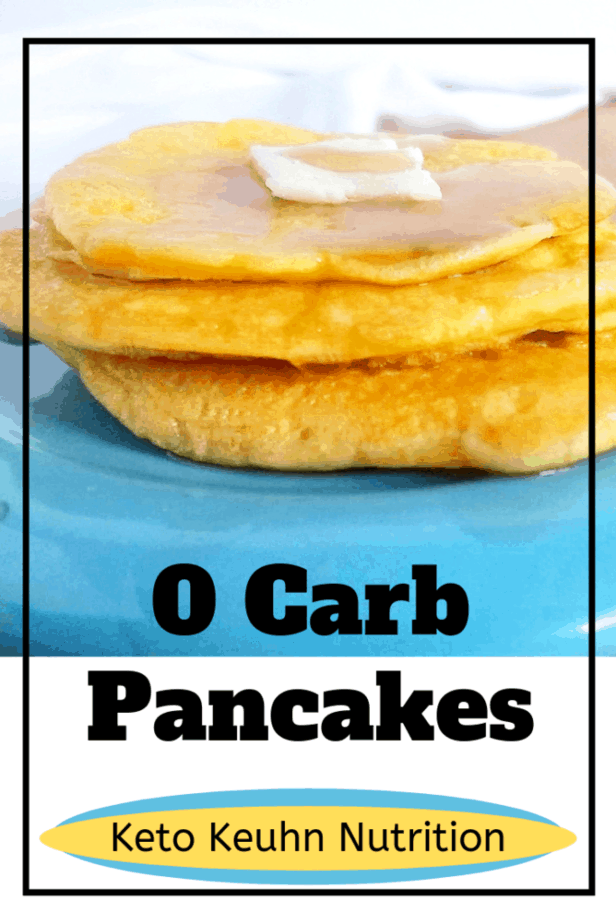 Waffles
This recipe also doubles as waffles. If you want waffles instead of pancakes, go for it!
The low Carb Pancake Recipe
To receive this free keto pancake recipe, all you have to do is sign up for my email newsletter.
This newsletter will let you know when I have a new recipe or post to my site.
Inspiration for the Zero Carb Pancakes
In April of 2018, I started a weight loss program called Deeper State Keto. The main thing to this program was that you could only have ten total carbs for the day. Since doing that program, I was on a mission to make delicious keto recipes that were very low in carbs. In fact, all of my recipes are under 10 total carbs.
This recipe was actually created all because of a mug cake recipe that turned out horribly wrong. However, I saw the potential. This low carb pancake recipe was soon created and a few weeks later I created my Near Zero Carb Mug Chocolate Cake recipe.