As an Amazon Associate I earn from qualifying purchases.
Let's face it, sometimes it's just hard to find the perfect keto Christmas gift. This post will give you lots of ideas for your friend or family member who eats a ketogenic diet.
This keto gift guide will give you over 40 gift ideas. With this list, you should be able to find a present for anyone: for women or for guys, your best friend, your boyfriend.
Small Gifts
Buying and receiving stocking stuffers is always fun for Christmas or for when St. Nick comes. Below I have some keto treats and fun gifts that will fit into your person's stocking.
I also have another post on just keto stocking stuffers.
Lilly's Chocolate bars: Since I started to eat keto, these chocolate bars have become my favorite as a standard go-to. What makes them even more special is that they have at least 6 different flavors.
Real Salt mini salt shaker: This company has the best salt, even my non-keto father thinks so. There are trace minerals in their pink salt and it just tastes better. I really like this small salt shaker because you can easily take it anywhere with you.
I do have a discount code that can get you 15% off on their site. The code is KKN15.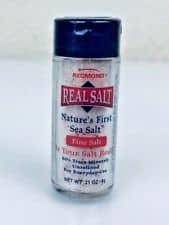 Keto Vitals Packets: When you are on a keto diet, electrolytes are important! Having them in little packets comes in handy when you want them in your purse for emergencies. There are 3 flavors, mango, lemonade, and fruit punch.
Avocado socks: Avocado socks, because they are just too fun! There many other keto socks out there as well. If you know the person loves funky socks, hook them one with some keto inspired ones for their keto Christmas gift.
Fat Bomb Molds: Having fat bomb molds helps so much with portion sizes or even portion control. Fat bombs are an easy way to get extra fat and can also function as a dessert.
3 in 1 Avocado Slicer: Avocado slicers are defiantly very handy to have when you are enjoying lots of avocados. This one even comes with storage for the other half of the avocado.
Sprinkles: Up until this 2019, you had to make your own sprinkles. However, companies like Stoka, now sell them. Sprinkles make desserts more fun.
Kitchen Appliances
Kitchen appliances make cooking easier and more enjoyable, in my opinion. Some of these options may go above the need for cooking, but this is a keto Christmas gift guide after all. Having the kitchen appliances that will make their life a little nicer, can't be wrong.
Ninja Blender: If your keto friend or family member enjoys their fatty coffee, a way to blend up the fat with the coffee is a must. I personally have the Ninja blender and I love it.
Air Fryer: The air fryer makes cooking chicken wings easier all while not heating up your kitchen in the summer. This is a larger sized one compared to smaller ones which allow you can cook more at once.
Food Processor: I love having a food processor as it helps me to crush up pork rinds, when needed for a recipe. Having a food processor is also helpful for keto bread recipes. This processor holds 12 cups and has blades to let you cut items in 3 different ways.
Vegetable Spiralizer or slicer: Having some type of spiralizer is a must if they like zoodles! Yes, you can finally cut the veggies yourself, but it's never truly that great. Having one of these makes all the difference in the world.
Instant Pot: You know how magical crock pots are? You set it and forget it and your meal is ready. These Instant pots are just like that but better! Get your meal even faster with these.
Mini Waffle Maker: Alright, mini waffles have been very popular in the keto space. This dash maker is one of the most popular selling items as well.
Cast-iron Pan: You defiantly don't have to eat keto to love a good cast iron pan. After you buy one for your friend or family member, pick up one for yourself. These even come with hand-holders.
Keto Baker Essentials
Having the right baking essentials for keto is a must and will make the person's life a lot easier. Understanding what works well for keto baking will allow for baked goods at home or having the ability to bring to a party.
Silicone Mats: I absolutely love using silicone mats for baking cookies or even keto pizza crust. Silicon makes for the product to easily come off the mat and easy cleanup. They are also reusable.
Silicone Muffin Molds: These silicone muffin molds come in handy for muffins or even large fat bombs. And just like the mats above, they are reusable.
Pure Monk Fruit Extract: Typically those on a keto diet people use erythritol for baked goods, yet I started to use pure monk fruit.
Hand Mixer: Electric hand mixers are very handy to have when you want to make any baked goods, keto or not. I really like how this one has a storage bin connected to it.
Easy Keto Treats & Snacks
Sometimes it's nice to just get keto treats and snacks for keto gifts. I remember that I had a large list on my Christmas wish list. I happily got some and soon became addicted to some. hah
Pork Rinds: Pork rinds are amazing for the chip replacement. There are even some great flavors out there, such as BBQ or Jalapeno.
Pili Nuts: These nuts are so super low in carbs and so high in fats. The carbs are lower than macadamia nuts even.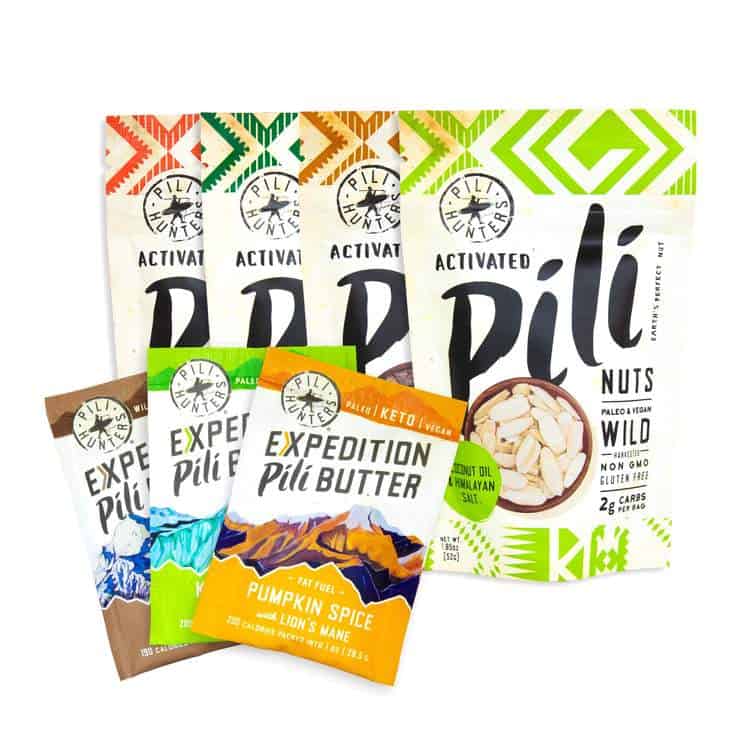 Perfect Keto Bars: Perfect Keto has a lot of products but keto bars are a favorite of mine. These are very handy when you want something quick and on the go but also delicious. As an added bonus use code KKN15 for 15% off your order.
Stoka Bars: Remember Nature Valley Bars? These are pretty much them but better in my opinion. They even recently came out with a lot of flavors to try.
FBombs: FBombs have many products to choose from. They first started with nut butter packs made with macadamia nuts. Now they have meat sticks, oil packets, and flavored cheese crisps.
HighKey Keto Mini Cookies: These cookies are amazing! Their chocolate chip cookies remind me of Famous Amos cookies. They have 4 cookie flavors: Chocolate Chip, Double Chocolate Brownie, Snickerdoodle, and Mint Chocolate.
Homemade Treats: Making homemade keto Christmas gifts are always extra special.
Care Packages
Not sure what to get your keto loving friend or family member for a gift? Give them a change to try a bit of everything with little effort from you with a care package from Amazon.
Cheese Snacks Care Package: Does the person love cheese and snacking? If so this package would be a hit with them. Lot of companies to try and a good variety too.
Keto Books
Have someone that loves to read books or even have keto recipes to try. I have listed one book about the keto diet. One ebook for keto meal plans. Then 2 books for recipes.
Gift Cards
Then there are gift cards that make great keto Christmas gifts. Some times it's just too darn hard to find the perfect gift for them. That's where a gift card can come into place.
Let me know if I forgot any of your favorite keto Christmas gifts that you want or may have gotten previous years.