As an Amazon Associate I earn from qualifying purchases.
Love Fudge Again: Keto White Chocolate Fudge
I don't remember when I first discovered that there was such a thing as white chocolate. What I do remember was that it was AMAZING and I loved it.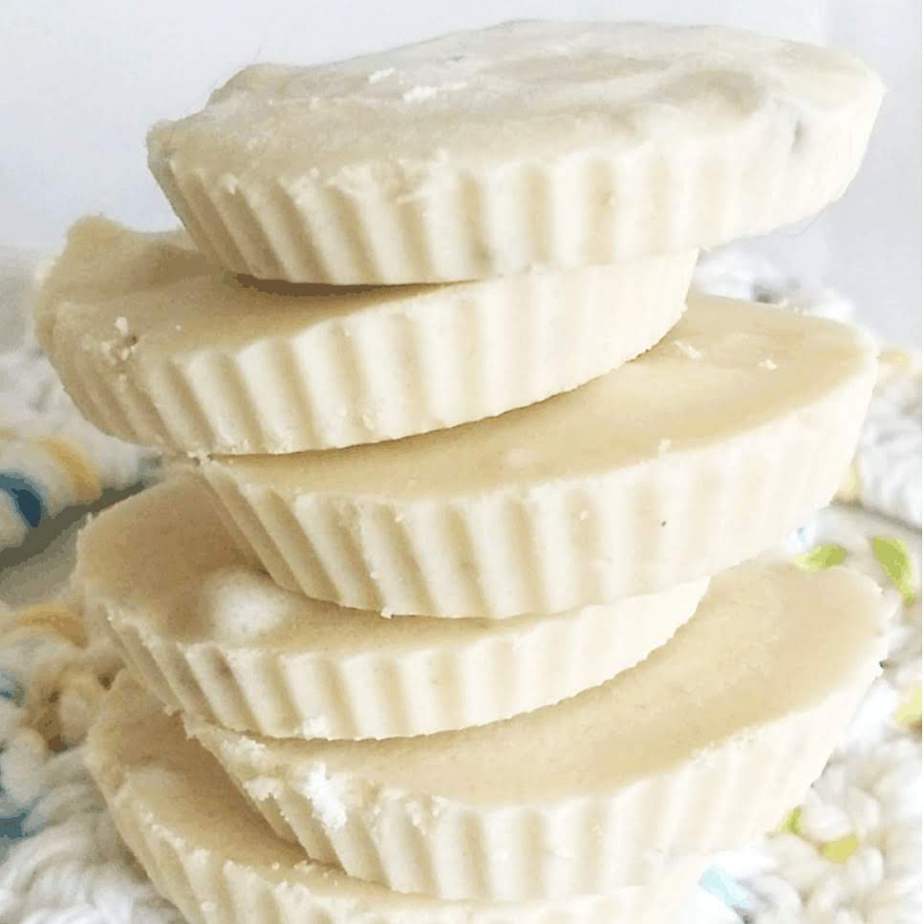 Another thing that I love and have great summer vacation memories about is fudge. I live in Wisconsin and some summers we would take trips to smaller cities and they always seemed to have fudge.
Free samples were always awesome. 🙂 At any rate, I bring you two of my loves together in low carb form and created keto white chocolate fudge.
Keto Fudge Recipe Bonus
To make this extra special I added some pecans. By adding the pecans it reminds me a little bit of butter pecan ice cream. As a child, this wasn't a favorite flavor of mine but it was for my dad.
As I got older, I have come to love it myself. If you don't like pecans, try something different to add. Make this recipe your own.
Nutrition Tidbit and My Weight Struggle
Sticking to a Healthy Diet
It's the new year and people are wanting to get healthy and change how they eat. It can be hard to change things in your life even if it means to better yourself. I've been there myself. An article written by the Low Carb Dietitian wrote a post titled 14 Simple Way to Stick to a Healthy Diet.
Number 2 on the list is a favorite of mine. "Think About What Really Motivates You". Sadly for me growing up, it was to be thin and healthy to be able to attract guys. It is sad to think that way, but it is the truth.
Weight Struggle
Read about my most recent weight struggle here. I used to have it on this post but I now have a page for it. 🙂
Nutrition Facts for the Keto Fudge Recipe (18 servings)
Calories: 62.43
Fat: 6.13
Protein: 1.38
Carbs: 0.44
Fiber: 0.25
Net Carbs: 0.19
To log the recipe on MyFitnessPal search: Keto Keuhn Nutrition – Keto White Chocolate Fudge
This recipe makes for great white chocolate fat bombs as well. Just call them fat bombs. 🙂
Adjusting Carb Count for Erythritol
If counting erythritol the carb count is 4.44 grams.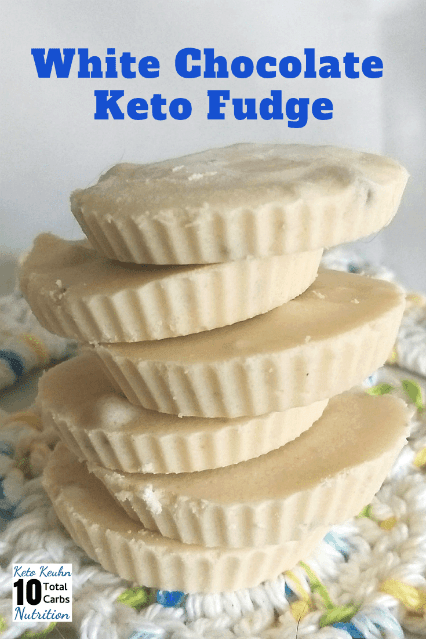 Keto White Chocolate Fudge Recipe Notes
While portioning the fudge out, I did make them smaller. Each portion is around 2 teaspoons. I used my smaller cookie scooper to portion these. By making these smaller, you can slowly add more fat for the day if you need something to up your fat. Feel free to use a different sweetener of your choice.
Other Desserts to Try
Recipe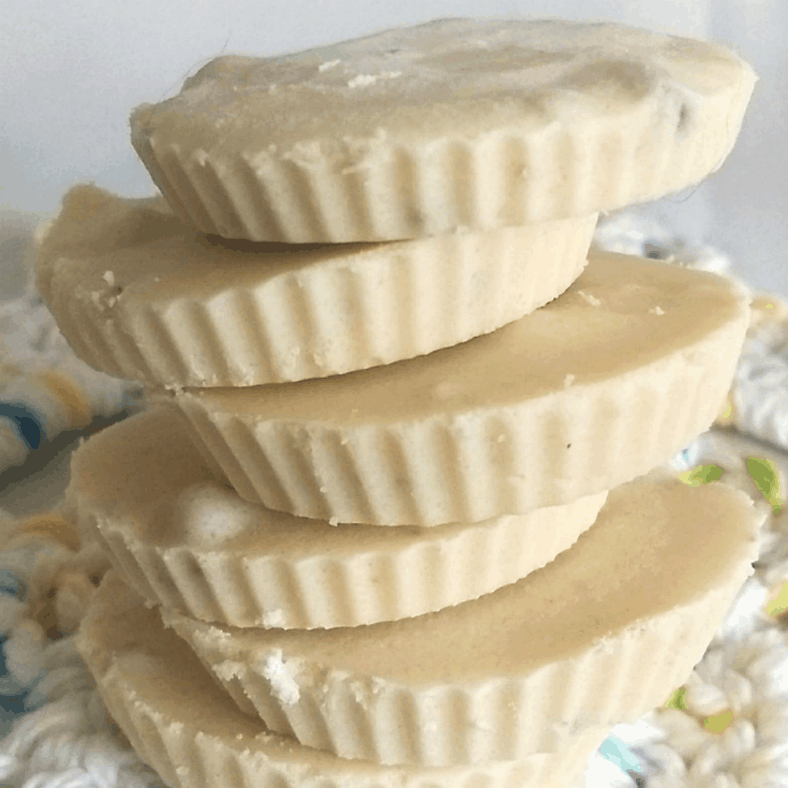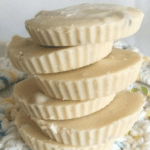 Print Recipe
Keto White Chocolate Fudge
Instructions
Melt butter and cocoa butter in a double broiler or in the microwave oven. If you melt it in the microwave, only do short second intervals.

Put the monk fruit into a coffee grinder to make it into a confectioner powder. You can always buy the confectioner kind. Make sure to check for ratios.

Once the butter and cocoa butter is melted stir in the monk fruit along with the vanilla extract.

Place the cream cheese in a mixing bowl.

Pour fat mixture over the cream cheese. Blend with an electric mixer.

Crush the pecans and mix into the cream cheese mixture.

Pour into silicone molds or pour into a container to cut later.

Place in freezer or fridge to set.