As an Amazon Associate I earn from qualifying purchases.
These feta cheese crisps came to light all because some of my feta cheese fell into another area of my dish of food in the microwave.
The feta that was by itself became crispy like a chip and I loved it. No need to make cheese crisps in the oven anymore!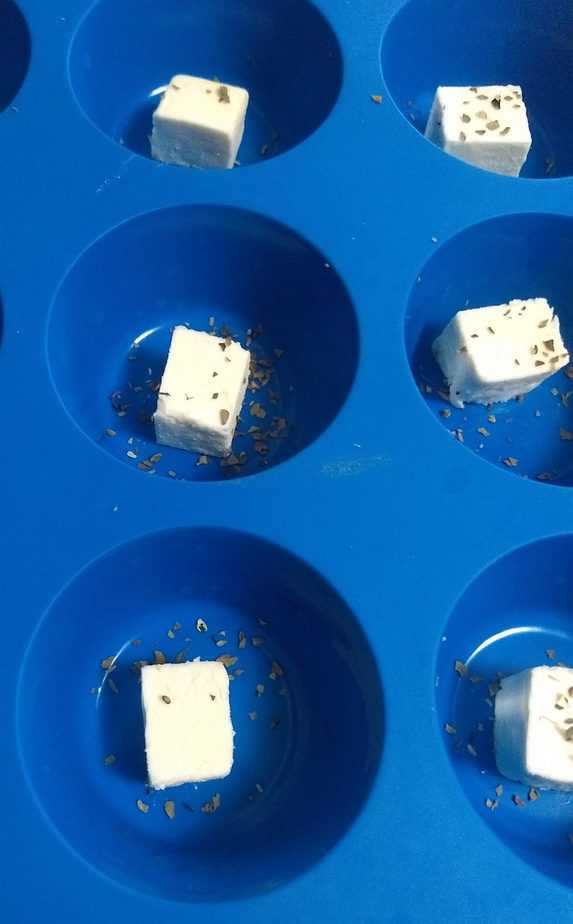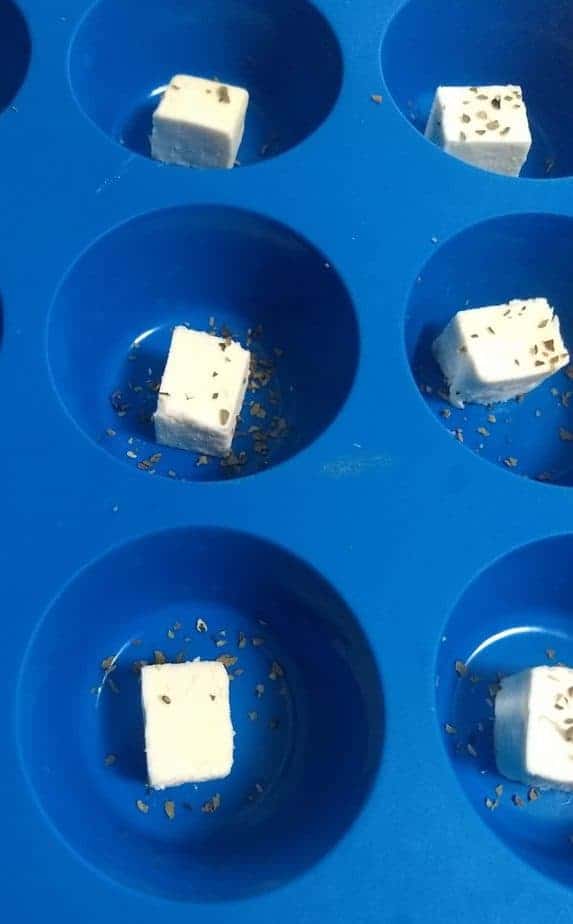 Recipe Tips
If you want a thicker crisp, use 10 grams of feta or somewhere between 5-10 grams of feta. I found that when I did the 10 grams, cooking between 6 to 7 minutes worked well.
The photos below used both sizes. The cooking times may also vary depending on the mold size you use.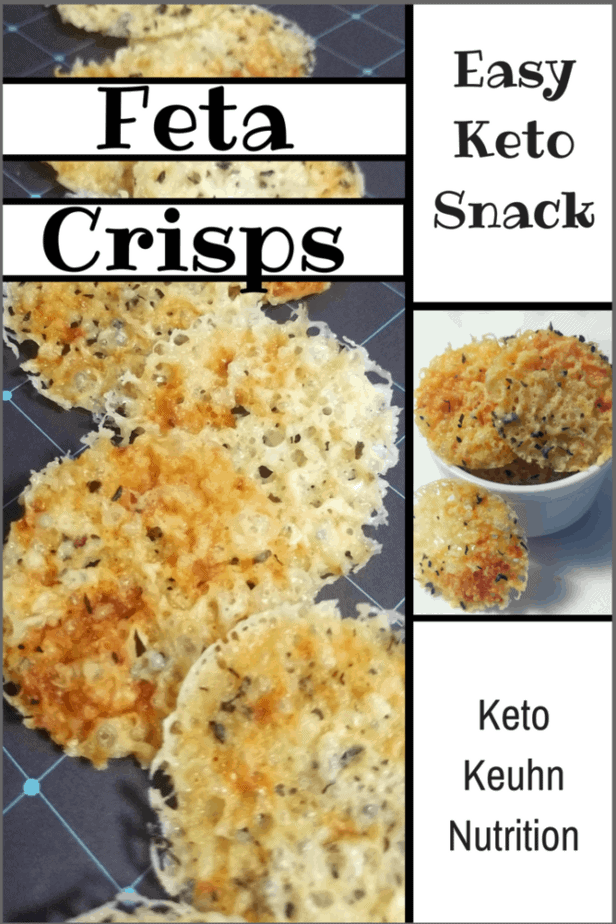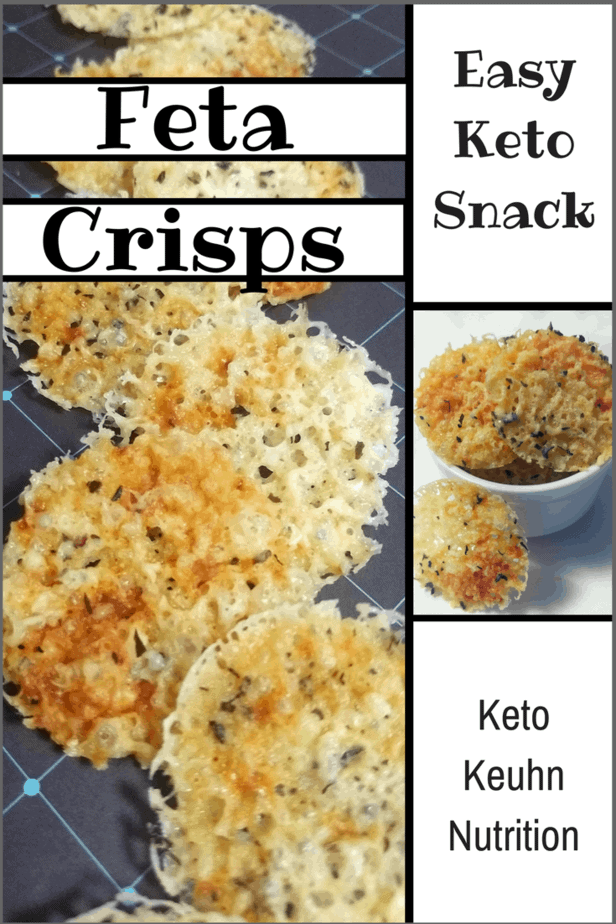 Potassium
If you are eating keto, you know that you need potassium. Herbs can be one place to get them. Basil is one of those herbs that contain potassium.
In fact, according to the U.S. Department of Agriculture, there are 7 dried herbs that are high in potassium. These are chervil, coriander, parsley, basil, dill weed, tarragon, and turmeric (1). Dried basil has 2,630 mg of potassium per 100 grams (2).
Recipe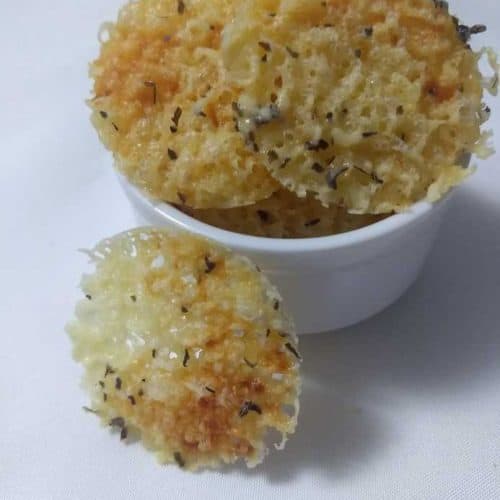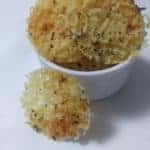 Print Recipe
Feta Cheese Crisps
Instructions
Cut feta into 5g squares or rectangles. Does not have to be perfect

Place feta into silicon muffin liners (you can just a plate too, if needed. The end result will be different).

Sprinkle dried basil on top of feta.

Place into microwave and cook for about 3 minutes or until crisp. Time may vary as each microwave is different. You may also like them not as crispy.
Nutrition Facts (1 serving = 5 Chips)
Calories: 66
Fat: 5.3
Protein: 3.55
Carbs: 1.05
Fiber: 0
Net Carbs: 1.05
To log the recipe on MyFitnessPal search: Keto Keuhn Nutrition – Feta Cheese Crisps