As an Amazon Associate I earn from qualifying purchases.
This banana bread recipe is very moist, just like any great banana bread. It's also easy to make with simple ingredients, including sour cream to help with texture.
You will only need one type of flour for this low carb banana bread and it's not almond flour, but coconut flour. If you can not have nuts, just leave out the walnuts.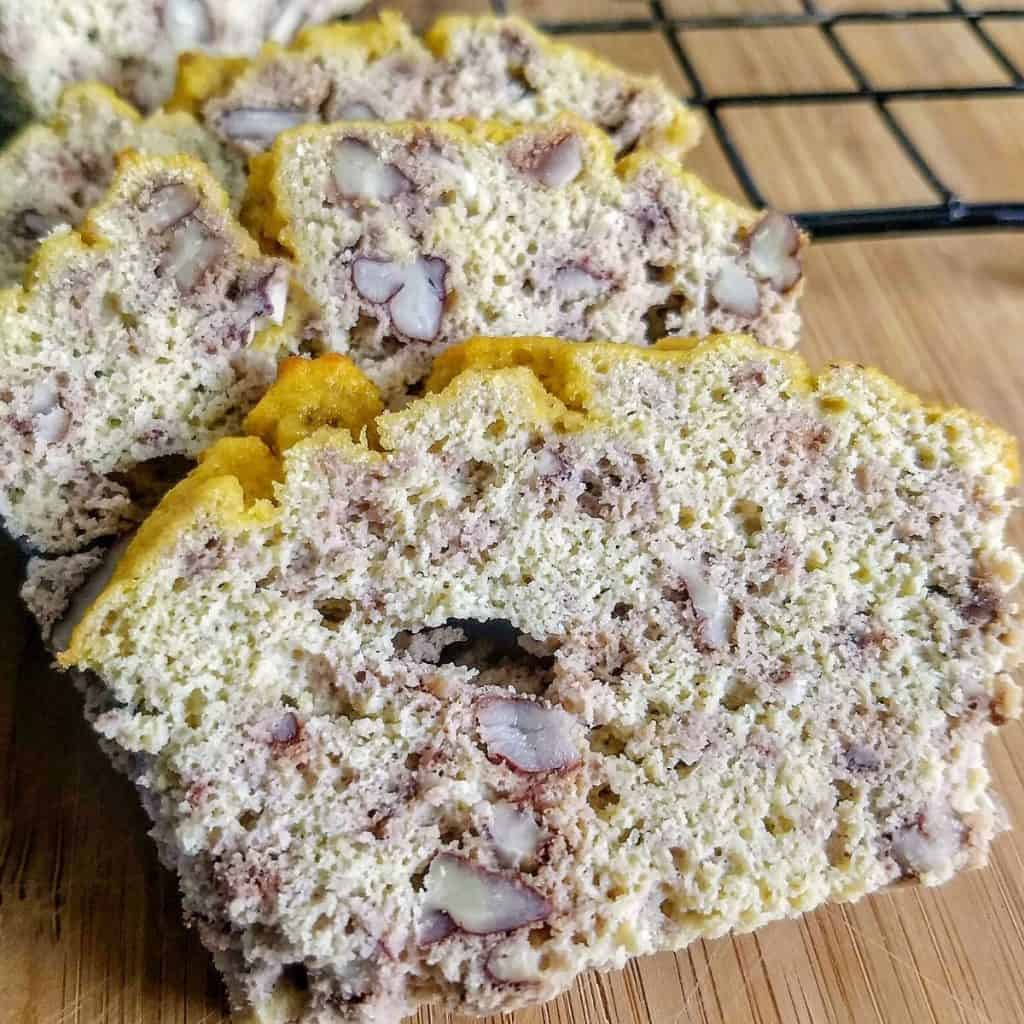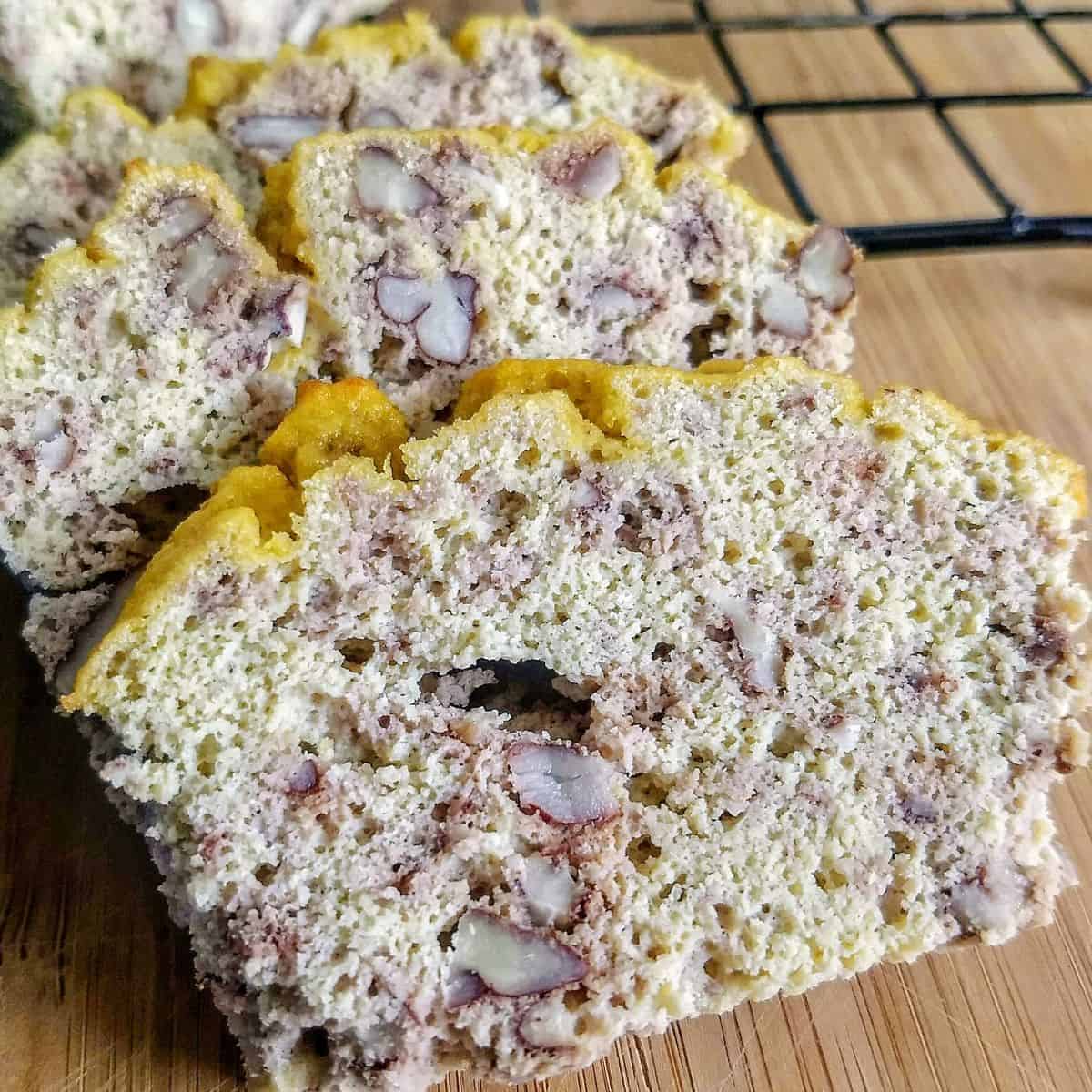 Ingredients
Eggs
In keto baking we like to use eggs to help the bread rise. By whipping up the egg whites, it allows the bread to expand more.
Coconut Flour
To keep this bread safe for tree nut allergies, I used coconut flour with no almond flour. Then of course walnuts are optional for this reason as well.
Another reason why I love using coconut flour is that you need less then if you were to use almond flour.
Sweeteners
My top three keto sweeteners are confectioner Swerve (erythritol), liquid monk fruit, and pure monk fruit extract.
Erythritol is a common sugar-free sweetener used in the keto space. Even though it may not affect your blood sugar, it still counts as a carb. With all of my recipes on my site now being under 10 total carbs, I try to avoid using this.
What I use to save on total carbs is liquid monk fruit or pure monk fruit extract. One thing to remember is that these are incredibly sweet. For example 1 cup of sugar is equal to ⅔ teaspoons of pure monk fruit extract.
You may use the sweetener of your choice in this recipe. You could even have a combination.
Banana Extract
I played it save for everyone, I did not use bananas. Extracts are the holy grail for carby food flavors for keto foods.
Sour Cream and Heavy Whipping Cream
The sour cream in this recipe helps with the moisture and helps it from getting too dried out. For example, when you use coconut flour, you need more liquid or more eggs, as this type of flour soaks up a lot of liquid. This is another reason why I use heavy whipping cream.
Substitutions
While I was batch testing this keto banana bread recipe, I played around some with my many extract flavors after I found the banana flavor I wanted.
I found some maple and rum extract and used equal amounts of both equal to 1 tablespoon. It was amazing! Caramel would be another great addition to the banana bread flavor.
Storage
Once the bread is cooled, place in an airtight container. Just make sure it's not a plastic bag, as it could condensate more. For best results you can store in your fridge for up to 4 days. You can also store the bread in your freezer as well.
Before you store the low carb banana bread, you can also pre-slice it. This will especially help you out if you decide to freeze it.
Common Question
Are bananas keto?
The quickest answer is generally no. However, I have a strong belief that X food is keto or not keto. Keto is a state that your body is in. Some people can have certain foods and will state in ketosis. You need to learn what is best for you.
Other Recipes
Looking for more sweet bread recipes? Check out these 4 below.
Did you make this recipe? Let me know in the comments below and give me some stars. 🙂