As an Amazon Associate I earn from qualifying purchases.
This zero-carb chicken crust uses only 3 ingredients and is very easy to make. Since it uses no flour there are zero carbs and high in protein from the ground chicken and cheese.
You can easily make this ahead of time and then take it out of the freezer when you want a pizza night.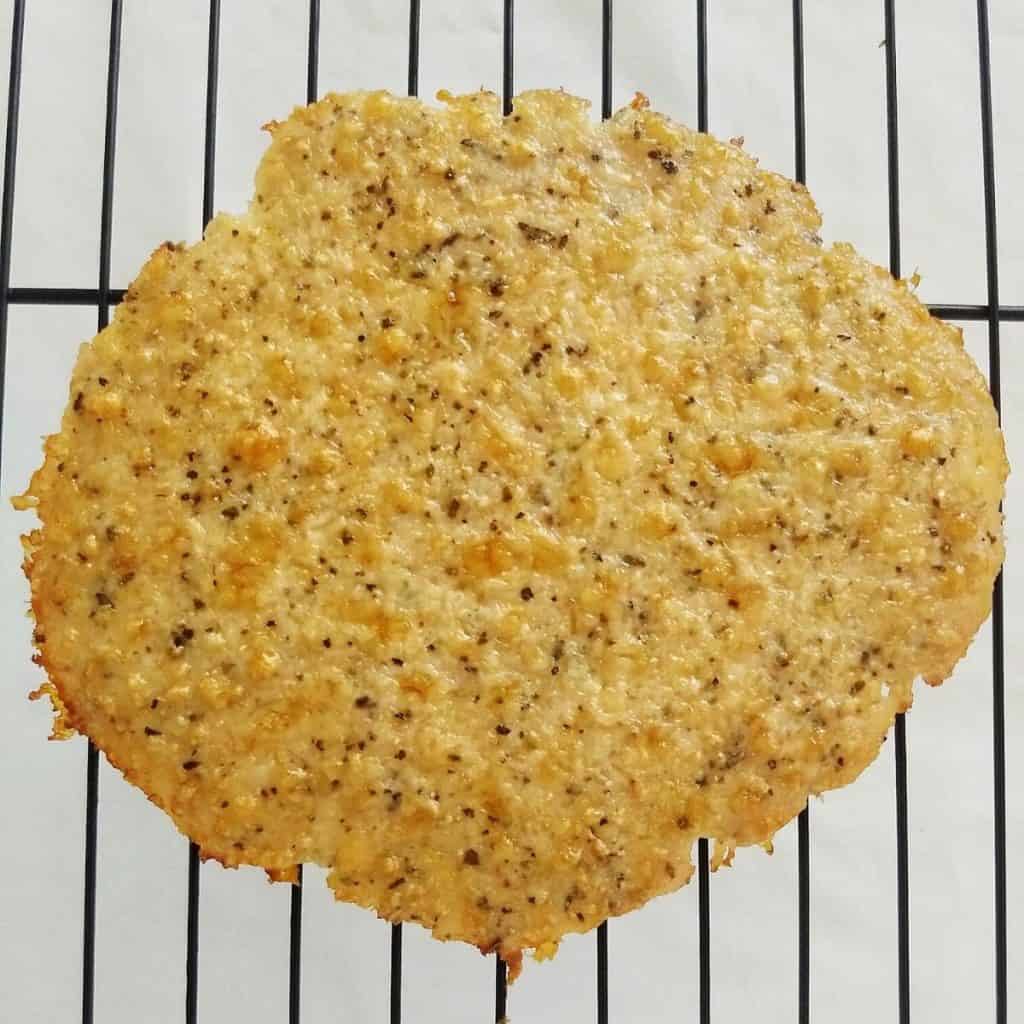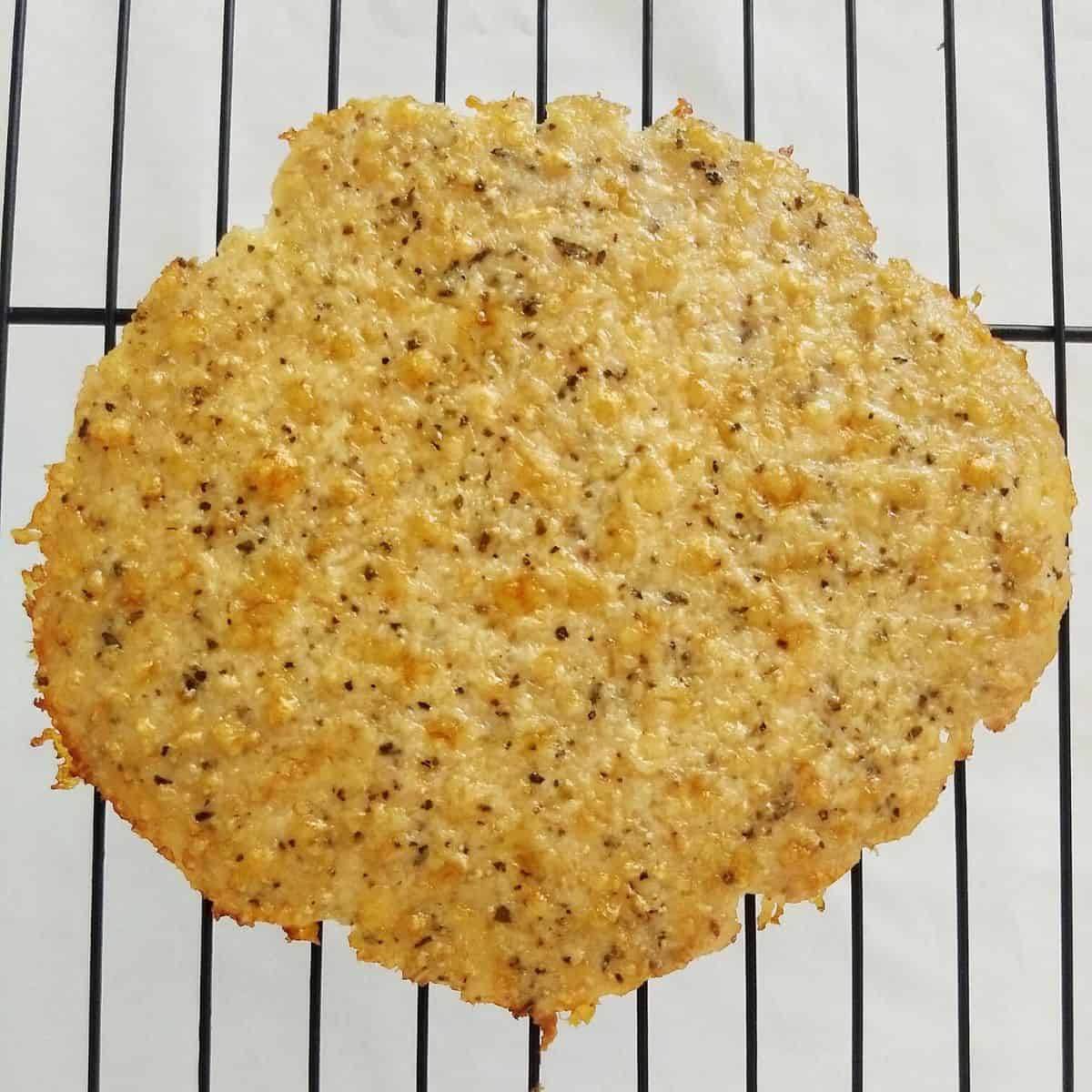 Ingredient Substitutions
If you don't want to use ground chicken for the pizza crust you could ground turkey instead too. There's always the option to use ground pork or even ground hamburger as well. Any ground up meat will work great.
For the asiago and parmesan cheese, you can swap those out with any other hard cheese you like best. Or you can also try this recipe with a softer cheese like mozzarella. The end result could possibly be a softer crust.
Visual Directions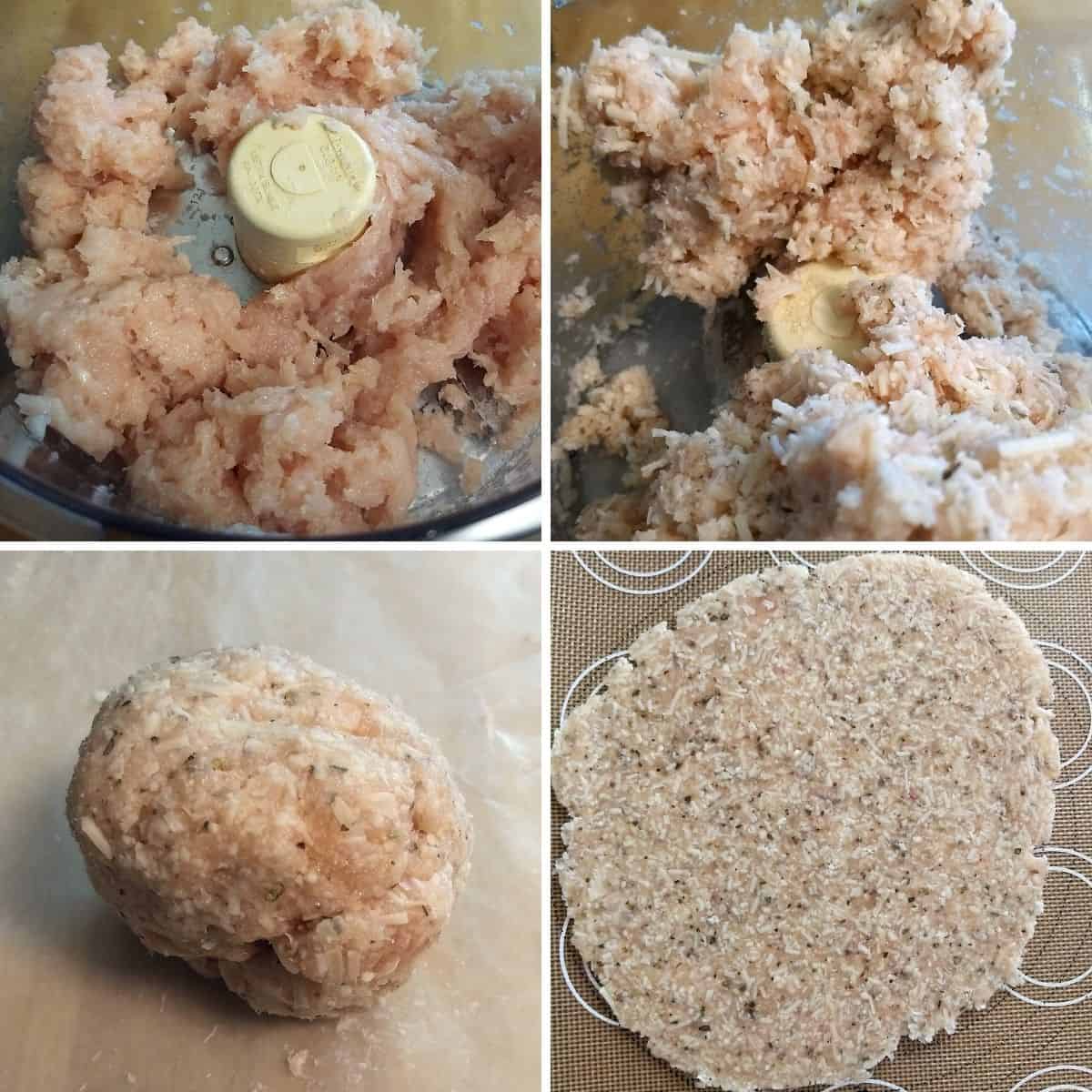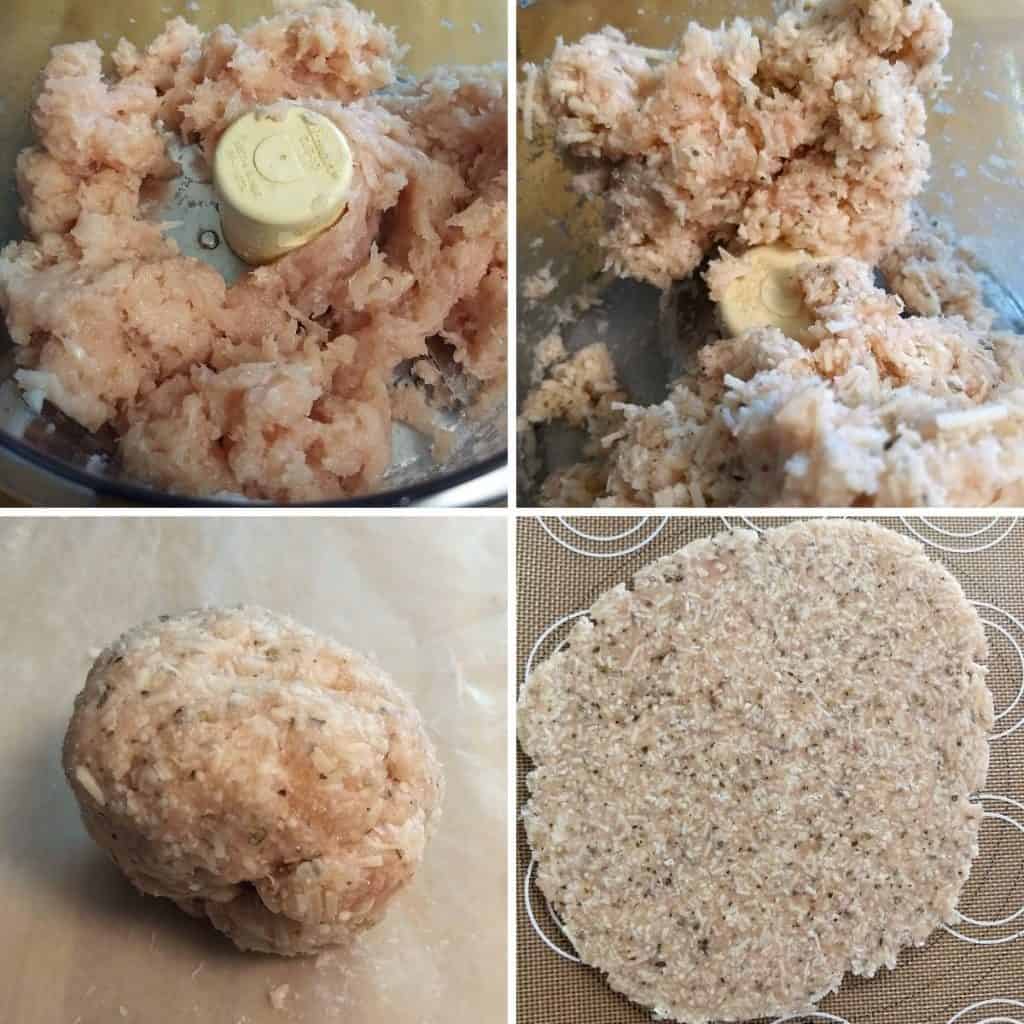 Alternative Cooking Methods
If it's a hot summer day and you want to keep your oven turned off, I have a few ideas.
Grill your chicken pizza crust. Form your crust like you normally would. Then place a piece of aluminum foil on the preheated grill and set your crusts on the foil. Cook as you normal would cook a ground chicken patty.
If you have a large enough air fryer, you could use that. Cook at 350 degrees Fahrenheit for 10 minutes. Depending on how thick you make your crust, you may have to adjust the time. If you have a small air fryer like me, you can get 8 smaller crusts with this recipe.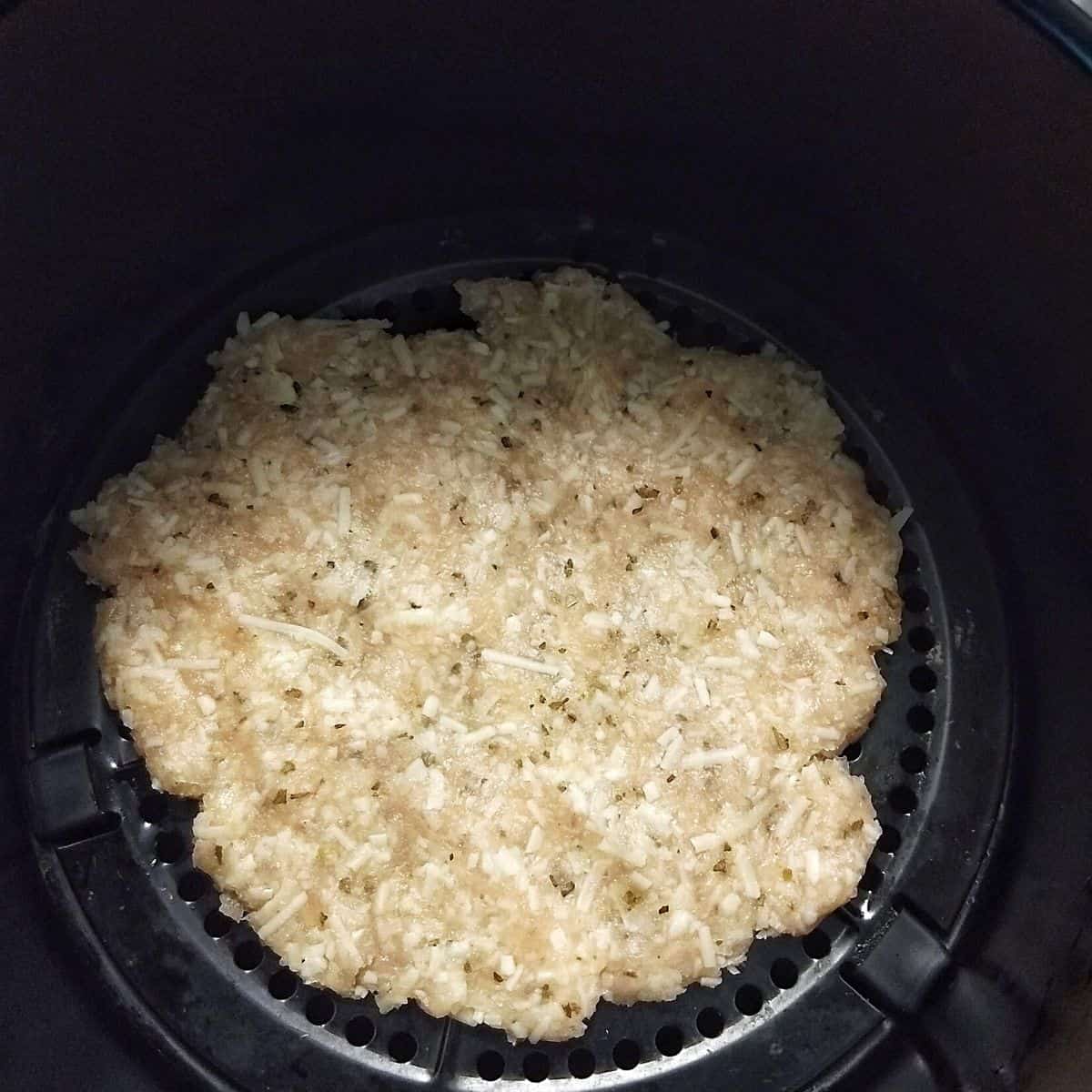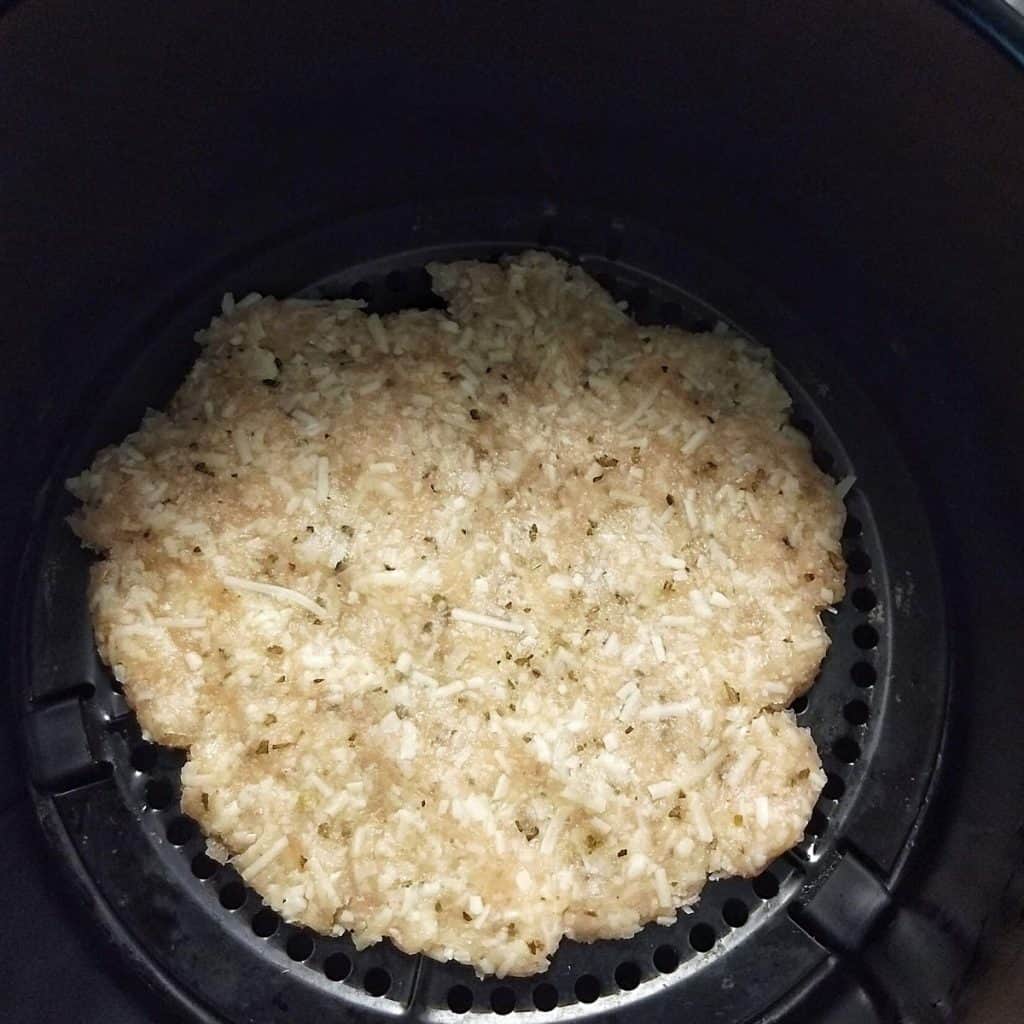 Tools
Non-stick baking sheet pan to cook the crust on.
I love using a silicon mat for an easy non stick mat. I also love these for cookies. 😉
Parchment paper for easy rolling out the pizza dough.A food processor if you need to ground your own chicken meat.
Storage
The chicken crust will last up to 5 to 7 days in your fridge. If you want it to last even longer, you can freeze it.
To freezer your crusts, place a piece of parchment paper in between each, and then place them into a freezer safe plastic bag. Try to get most of the air out of the bag. I will sometimes use a straw and suck the air out.
Keto Pizza Sauces
Make a BBQ chicken pizza with G Hughes Sugar Free BBQ Sauce. I have been able to find this brand at my local grocery store and on Amazon.
Pesto Sauce. I have purchased this brand of pesto sauce at my local store as well. This brand is better in my opinion as they use a better quality of oil. If possibly I try to stay away from soybean oil, which can be easily found in store bought products.
Make an alfredo and chicken pizza. My go-to brand for alfredo sauce is Rao's. I have been able to find this at my local store as well.
You can also make your own white sauce with melted butter, onion and garlic powder.
Lastly there is your classic red pizza sauce. Again, my favorite brand here is from Rao's.
More Pizza Type Recipes