As an Amazon Associate I earn from qualifying purchases.
Let's spice up your butter game! One night while I was doing the Deeper State Keto Program, I really wanted some chocolate but I was not able to reach for my Lilly's Chocolate bar. However, I was able to have butter and I love butter. So, I made some chocolate butter and added some cinnamon to give it some more depth. We no have a cinnamon chocolate butter recipe all because I wanted chocolate with no erythritol in it.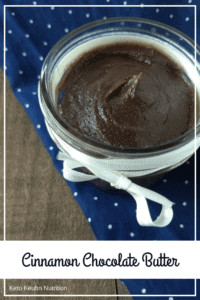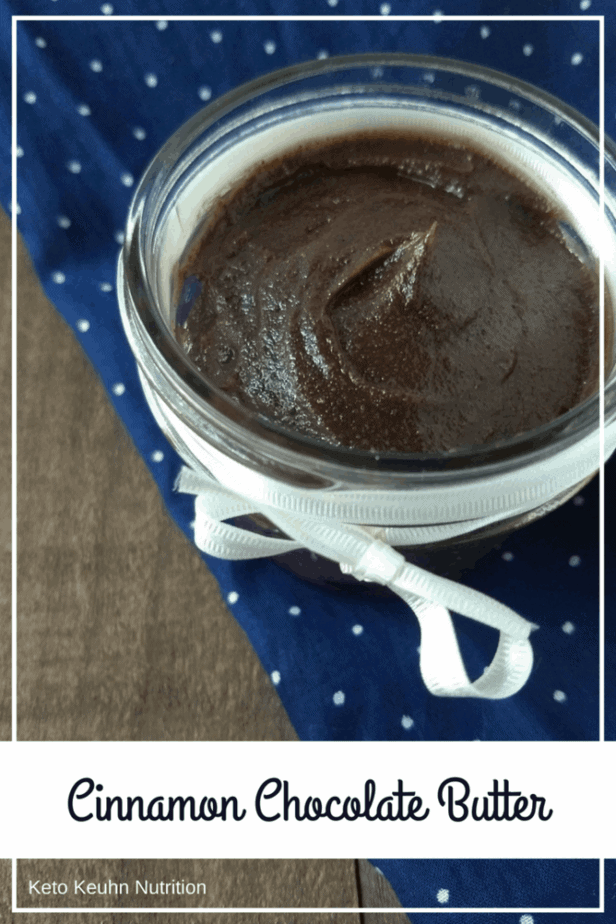 Butter Facts
This list is taken from the website above. Reason 7 is my favorite. 🙂
Butter is Rich in fat-soluble vitamins
Butter Contains a Lot of Healthy saturated fats
Butter lowers health attack risk compared to margarine
Butter is a good source of the fatty acid butyrate
Butter is rich in conjugated linoleic acid
Butter is associated with lower risk of obesity
Butter is delicious
Check out this link for more information on butter with evidence-based information. The 7 reasons above are also evidence-based.
More Chocolate Recipes
Are you also craving more ways to enjoy chocolate? Well, I've got a few more recipes where you can take care of your cravings. How about some super moist (I know, I know, not everyone loves this word) brownies? Go check out my brownies here. I also have a Peanut Butter and Chocolate Fat Bomb. Want some nuts? Give my Peanut Butter Roasted Almonds a try. Do you love orange and chocolate just as much as I do? One of the first recipes I created on this site were my Orange Chocolate Chip Cookies. I even have some dessert recipes that you can have on the Deeper State Keto Program. Chocolate Ice Cream and Coconut Chocolate Cookies.
Nutrition Facts (1 serving = about 1 Tablespoon)
Calories: 101.67
Fat: 11.13
Protein: 0.125
Carbs: 0.25
Fiber: 0.1875
Net Carbs: 0.0625
To log the recipe on MyFitnessPal search: Keto Keuhn Nutrition – Cinnamon Chocolate Butter
Recipe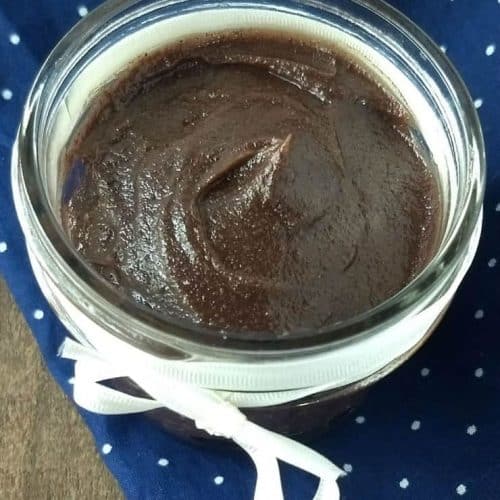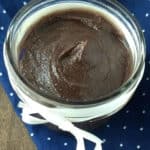 Print Recipe
Cinnamon Chocolate Butter
Instructions
Melt the butter in a pot.

Once melted whisk in the cocoa powder and the cinnamon.

Pour into a container and let cool in the fridge.

To spice it up even more, add some cyan pepper to your blend.