As an Amazon Associate I earn from qualifying purchases.
These keto cocoa roasted almonds with peanut butter powder are super easy to make. They are great for on the go snacks or for a party. Even those that don't eat low carb will love them.
Only 4 main ingredients are needed.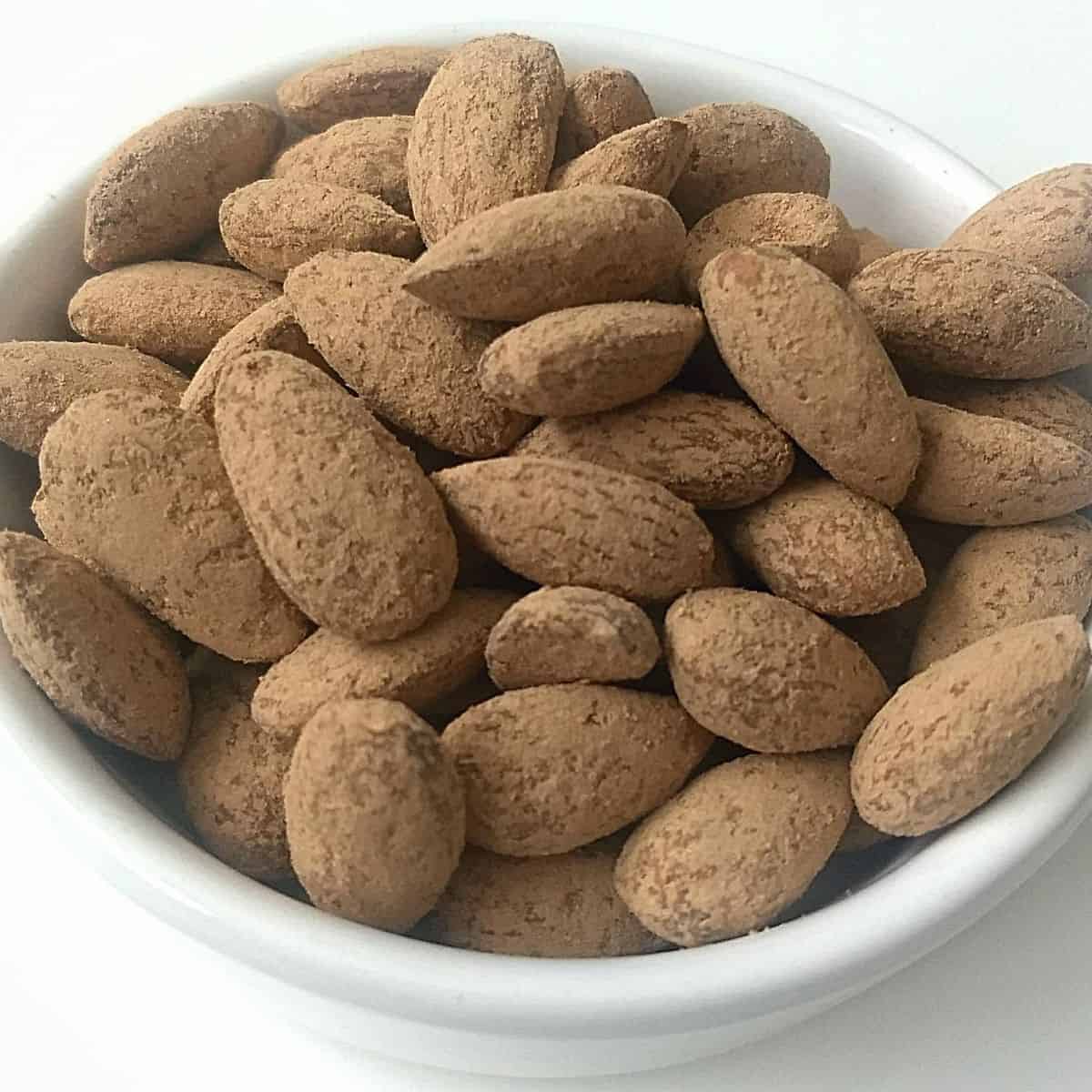 Substitutions and Ingredients
To make these keto roasted almonds you will need almonds of course, and then cocoa powder, peanut butter powder, erythritol with monk fruit, and salt.
One ingredient that you can substitute out would be the sweetener. The common keto sweetener is erythritol. I prefer erythritol blended with monk fruit. You could even leave out the sweetener all together.
If you can't tolerate erythritol you can use a pure monk fruit powder. I personally prefer using pure monk fruit, if I'm able to. If you use this sweetener, you would use less as it's very strong. Start with about 1/4 teaspoon.
This type of low carb sweetener does not add any carbs to the recipe and most often does not cause GI distress. Most of all, you do not get a cooling effect that pure erythritol can do.
You can also switch out the type of nut you want to use to. Almonds are not the only nut. 😉
Tips
1. As the nuts are roasting, mix the rest of the ingredients together. I like finding ways to make use of my time while baking.
2. After the keto roasted almonds come out of the oven, I place them in the mixed ingredient bowl and allow them to cool in there. Since the almonds are still hot, this helps the powder stick to them, as they cool.
More Chocolate Snacks