As an Amazon Associate I earn from qualifying purchases.
Chocolate and orange are perfect for each other. The orange flavor is packed full in these sugar-free orange cookies by using extracts and zest. You won't be missing the flavor next to the added chocolate chips.
Texture Change
If you like a more cakey cookie there are a few adjustments to make for 3 ingredients. Do everything else as directed and cook for 10 minutes.
Instead of 1/2 T butter, use 2 full tablespoons.
Instead of 1 T water, use 2 full tablespoons.
Instead of 1/3 cup of gradular sweetener, use 1/4 cup.
Ingredient Substitutions
This recipe uses cashew butter, however, you can use other common nut butters such as almond or peanut butter. If you can't have nuts, you can also use sunflower, which is made from sunflower seeds.
I personally choose to use cashew butter in these keto orange cookies because the flavor is more neutral compared to peanut butter.
To avoid from having to buy a fresh orange, I use dried orange zest. However, you can still use fresh zest from an orange. Just use less zest and taste the batter as you go for the results you would like.
Tools
Zester
Having a zester tool makes it really easy to get the zest from a fresh orange if you are not able to find or buy dried orange zest. If you are using a fresh orange use 3/4 teaspoons zest instead of 1.5 teaspoons.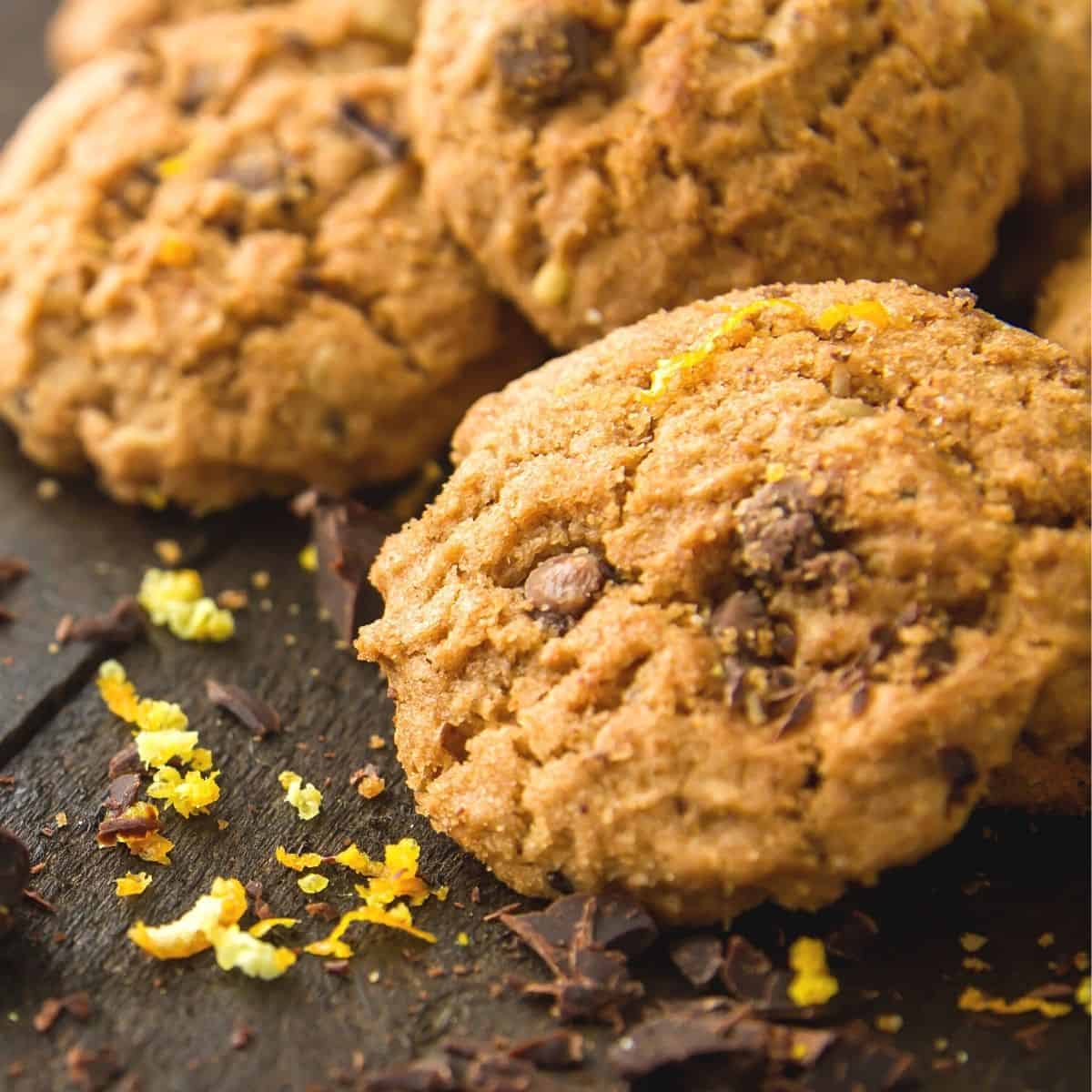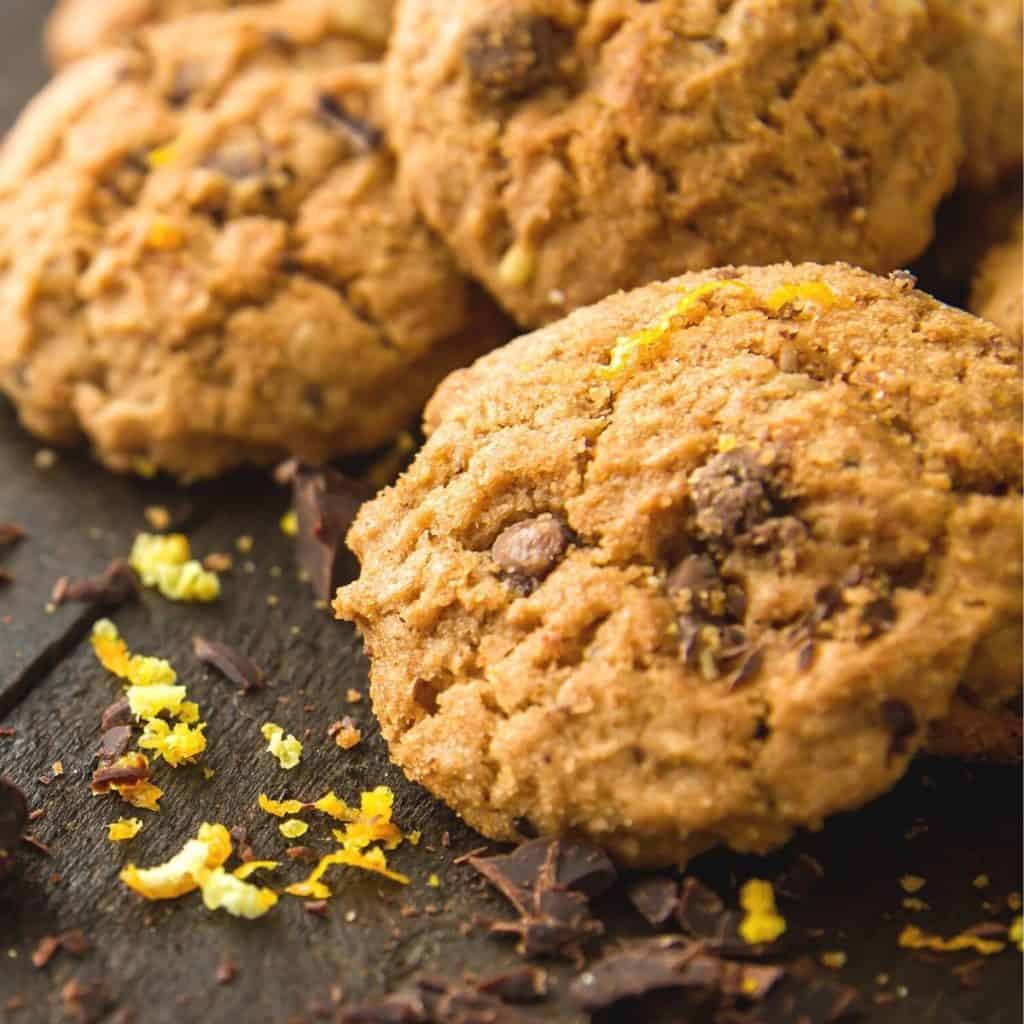 Storage
Keep these cookies in an airtight container on the counter for 3 days or up to a week in the fridge. You may also keep these in the freezer. If you transfer these to the freezer, I would use a plastic safe bag and try to remove all of the air out, if possible.
More Cookie Recipes
If you are looking for another chocolate orange combination, check out my Orange Chocolate Bar recipe.