As an Amazon Associate I earn from qualifying purchases.
If you love a good moist brownie, you will love these moist keto brownies. These are so moist that after you cook them and let them cool, you may think that you undercooked them. Fear not, that's how they are supposed to be and it's AMAZING. The brownies are moist, fudgy, and unbelievable. You can't go wrong.
Nut, Flour, and Dairy Free Brownies
These are nut and flour free. There is butter in this recipe but I personally don't count that as dairy. However, you can sub out the butter for coconut oil if you wish.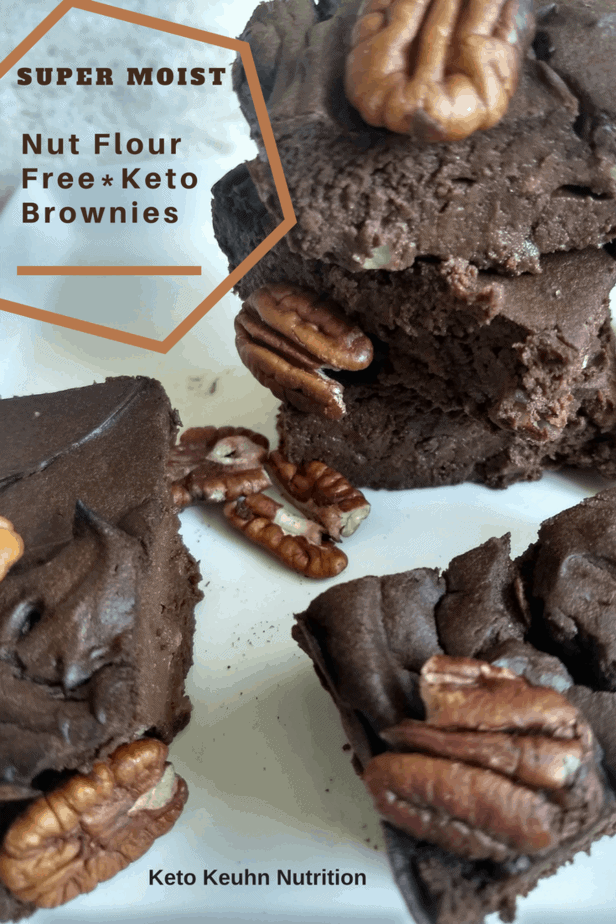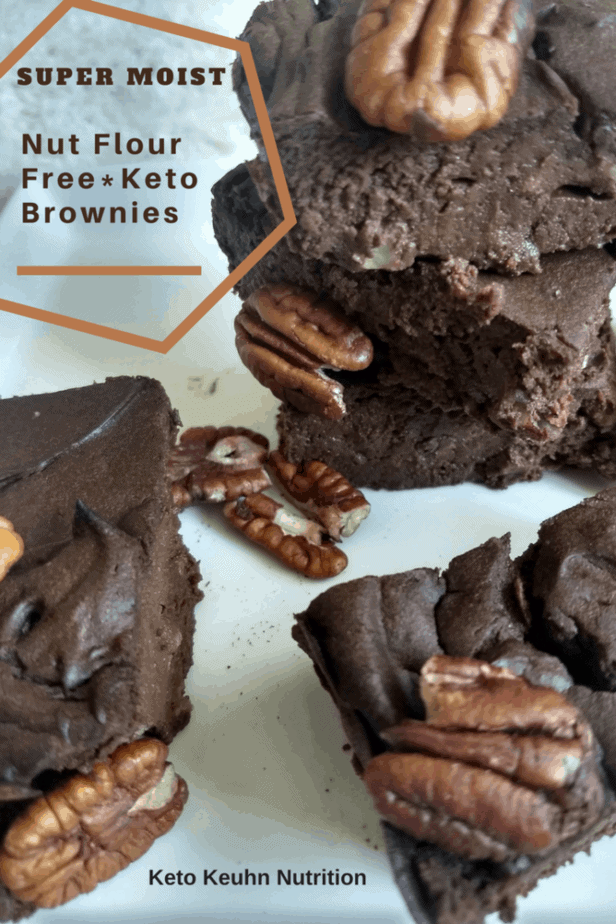 Recipe inspired by The Castaway Kitchen's brownies on Instagram and she has these amazing that a lot of people love, so I wanted to try them.
New Recipe with Lower Total Carbs
(edited: 12/19/18)
In the coming year, I'm making all of my recipes to be under 10 total carbs with counting erythritol. So, I needed to find a way to make these moist keto brownies have fewer carbs due to the sugar alcohol. Therefore, I only swapped out the erythritol and used pure monk fruit powder. I used 1/4 + 1/8 teaspoon of this pure monk powder. Remember that everyone's sweetness level may be different. It never hurts to try the batter before you bake it.
If you use this monk fruit, count the total carbs is 5.2.
More Moist Brownies
It may not be pumpkin season, but how about some keto pumpkin brownies? Each serving is only 3 total carbs even.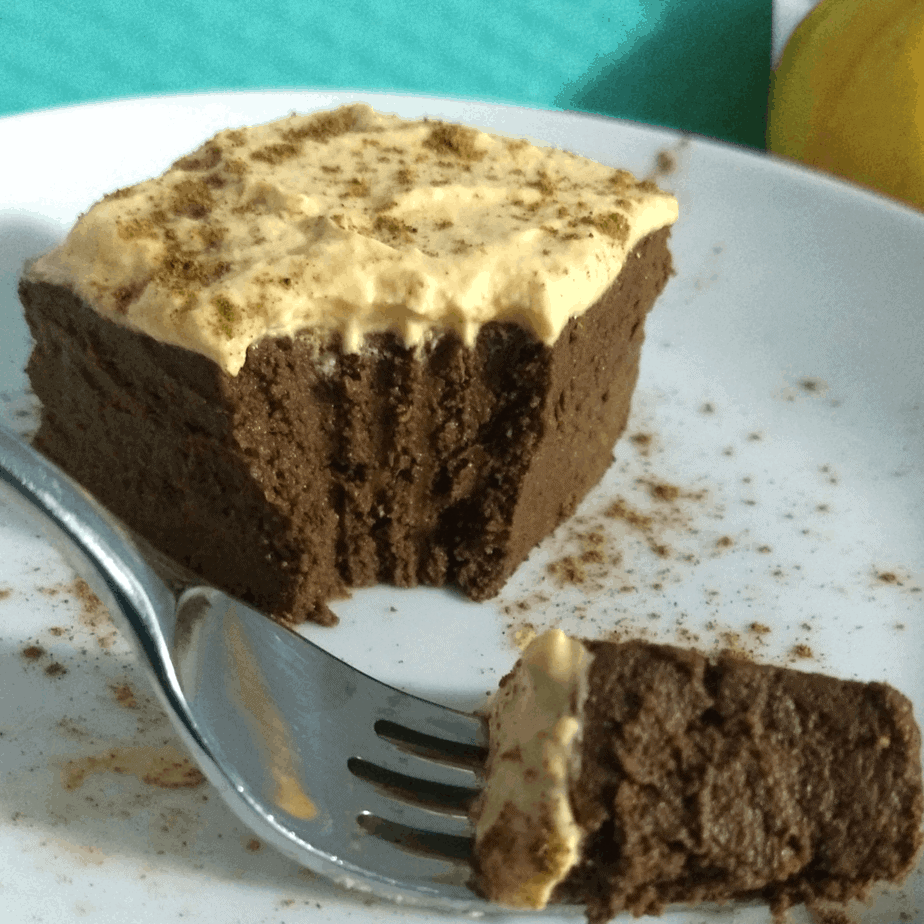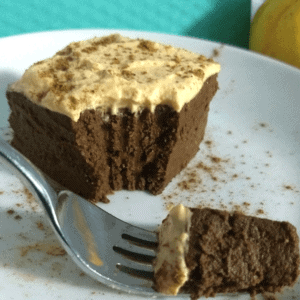 Feedback for Moist Keto Brownies
I would love to see the brownies that you make and any of my other recipes that you try. Email me or tag me on Instagram. 🙂
Recipe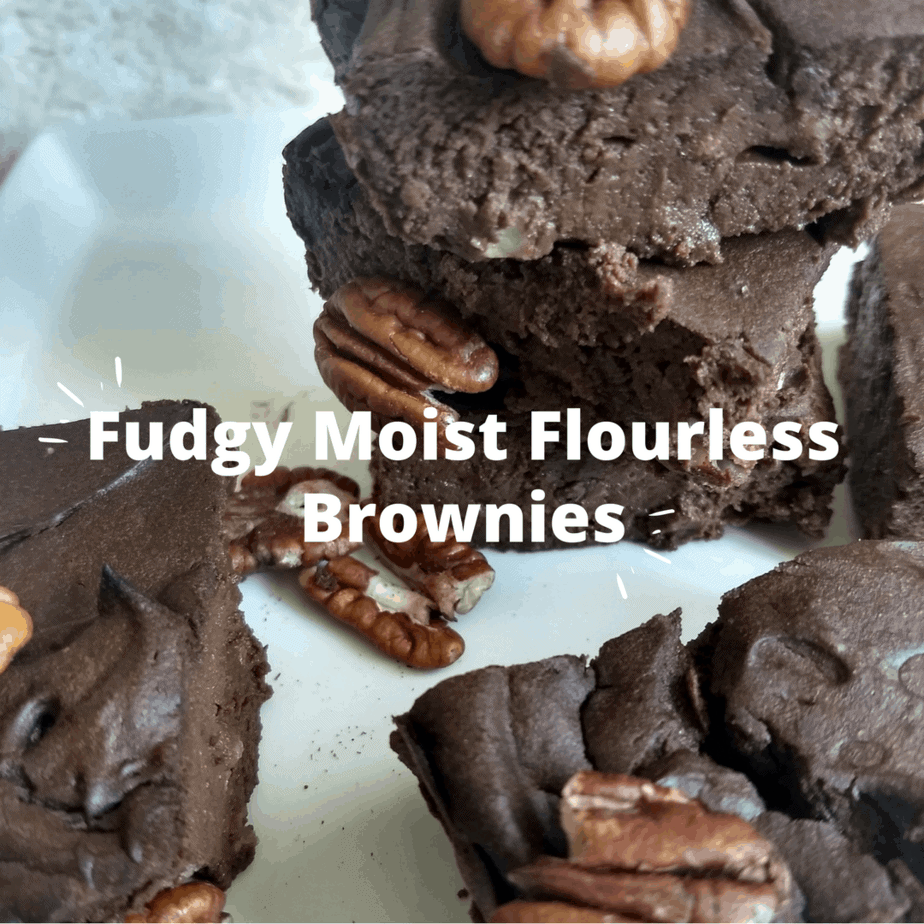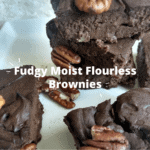 Print Recipe
Super Moist Keto Brownies
Ingredients
4

Eggs

1 1/2

C

Avocado

about 2 avocados

6

T

Butter

1/2

t

Salt

2/3

C

Cacao Powder

1

T

Vanilla Extract
Instructions
Preheat oven to 350 F degrees.

Combine all ingredients together with a hand mixer or food processor.

Use parchment paper or spray a 9 x 9 baking pan.

Pour batter into pan and bake for 50 minutes.
Nutrition Facts (12 servings)
Calories: 118
Fat: 12
Protein: 3.5
Carbs: 5.2 (If you count erythritol this carb count is 17.2)
Fiber: 3.7
Net Carbs: 1.5