As an Amazon Associate I earn from qualifying purchases.
Goat Cheese Stuffed Mushrooms Wrapped in Prosciutto and Bacon
The holidays are among us and I wanted another appetizer you could all make for your holiday festivities. For these stuffed mushrooms wrapped in meat, I kicked it up a notch by using not one but using two types of meat to wrap the mushrooms.
Flavors
How does prosciutto and bacon sound? First, you can't go wrong with bacon because it is just amazing. Right? Then I thought why not add another flavor punch to the mix with prosciutto.
To add more flavor to the mushrooms, I found some garlic and chive goat cheese to stuff in the mushrooms. Going this route also made it easy, as the spices were already added to the goat cheese.
Why Goat Cheese?
Goat's cheese is lower in lactose compared to cow's milk cheese. Some people are affected more by lactose than others.
As we get older our bodies may produce even less of the enzyme that helps break down this sugar in milk. Therefore, as we age, we may not be able to tolerate lactose as well.
Goat's milk has a different protein structure compared to cow's milk protein structure. The goat's milk cheese protein is easier for people to digest than cow's milk protein.
The amount of alpha S1 casein (a protein) is lower in goat's milk. Also, there are three times as much beta-lactoglobulin in goat milk compared to cow's milk. Beta-lactoglobulin is a protein that is easier to digest.
Goat's milk has more vitamins and minerals when looking at cow's milk. Vitamin A, D, B12, and minerals Selenium and Calcium are all higher in goat's milk. Minerals in goat's milk have also been shown to have better absorption in our bodies.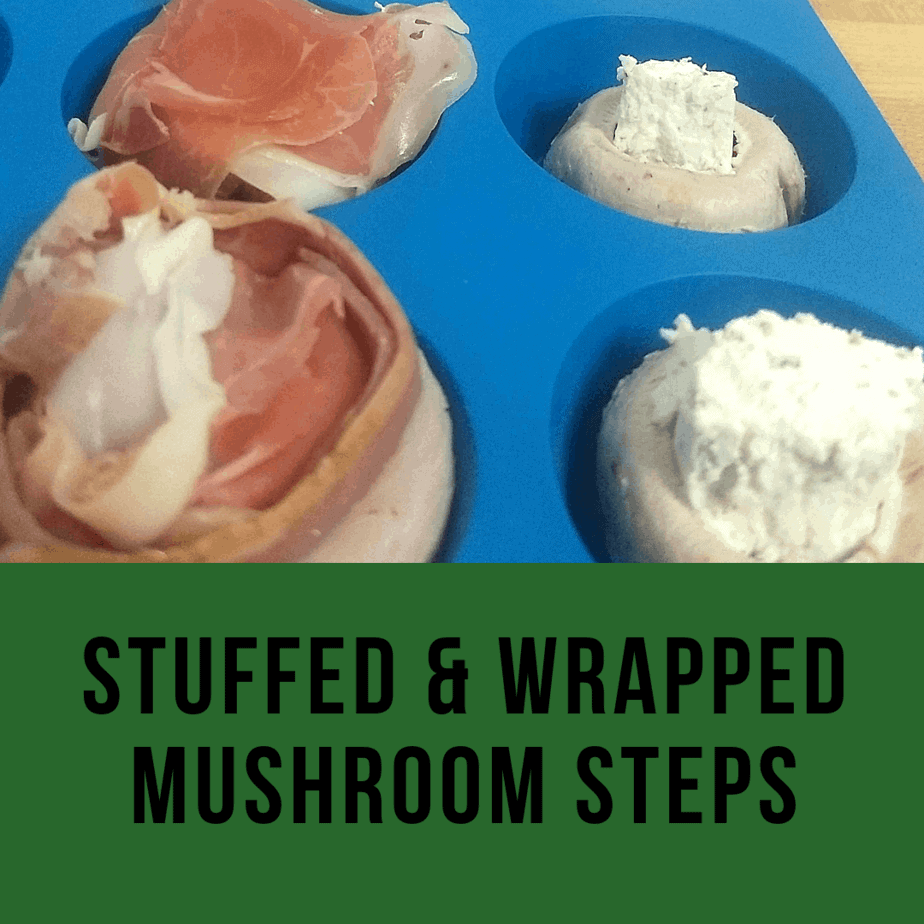 Holiday Recipes
Need some more ideas to serve at your holiday gathering for appetizers for meals?
A few appetizer ideas that come to mine are my ham roll-ups, Peanut Butter and Chocolate almonds, and my most recent dessert appetizer, turtle baked brie.
A few meal ideas for you all. My favorite soup of all time, pizza soup. How about some lasagna with goat cheese? I created a 4 cheese keto lasagna this last January. Or another easy but different casserole dish would be my La Java Cheeseburger Casserole.
Recipe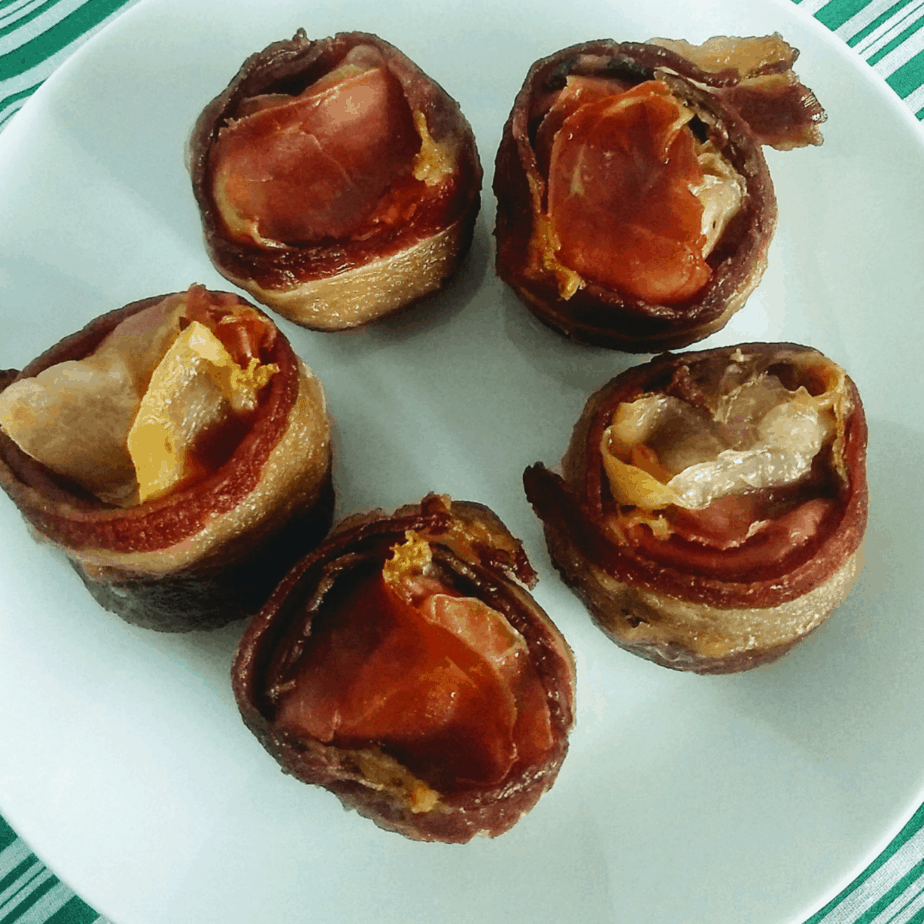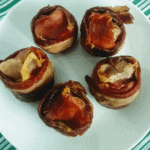 Print Recipe
Stuffed Mushrooms Wrapped in Prosciutto and Bacon
Ingredients
10

mushrooms

10

slices

of prosciutto

10

slices

of bacon

50

grams

of goat cheese
Instructions
Place the mushroom caps in a muffin liner to help them stand.

Place 5 grams of goat cheese in the middle of each mushroom.

Cut the prosciutto in half length wise and make a cross with them under the mushroom, then wrap it up.

Take the slice of bacon and wrap it around the mushroom.

Place in the oven at 350 degrees and remove when the bacon is done to your liking.