As an Amazon Associate I earn from qualifying purchases.
I bet I know what you're thinking. "Did I just read the title correctly? Is this lady crazy?" Yes, you read the title correctly and maybe. One time when I was out to eat with my family I came across a coffee burger. I thought it sounded amazing even though it was pretty different.
It had coffee grounds and gouda cheese on it along with a few other things. I thought well, I love coffee and love gouda cheese. So, I ordered the cheeseburger and LOVED it. After eating this meal, I knew that I wanted to make a coffee cheeseburger casserole for you all.
Nutrition Tidbit
Coffee:
How about a nice big cup of antioxidants in the morning or lunch with this la java cheeseburger casserole? Coffee is one food/drink where Americans get the most antioxidants from. Love cinnamon? Up your coffee with cinnamon as this spice gives you more antioxidants and also polyphenols. Polyphenols are a type of antioxidants. (There are 3 types of antioxidants.) In addition to getting antioxidants in your cup of joe, coffee also has small quantities of potassium, niacin, vitamin E and magnesium. Magnesium also helps your body use the hormone of insulin. (1)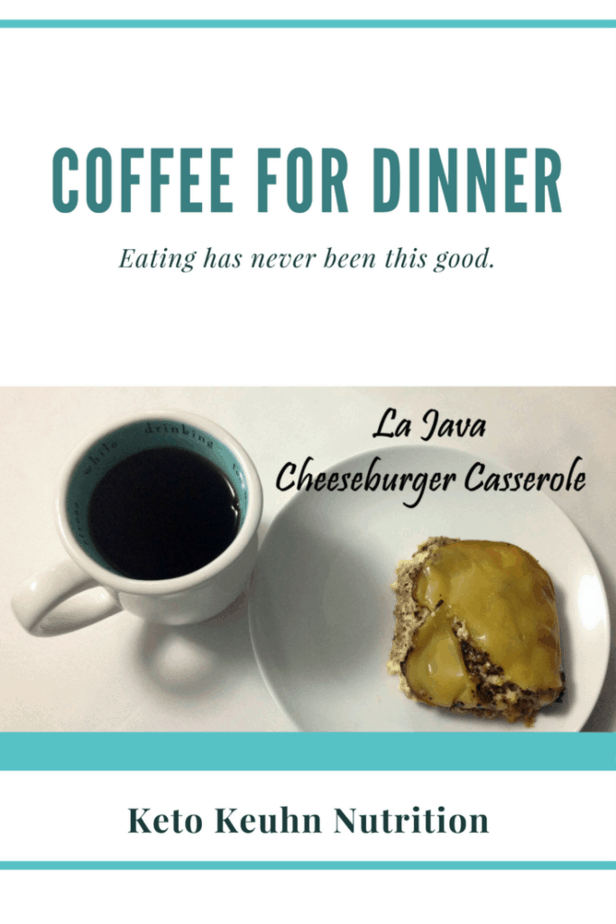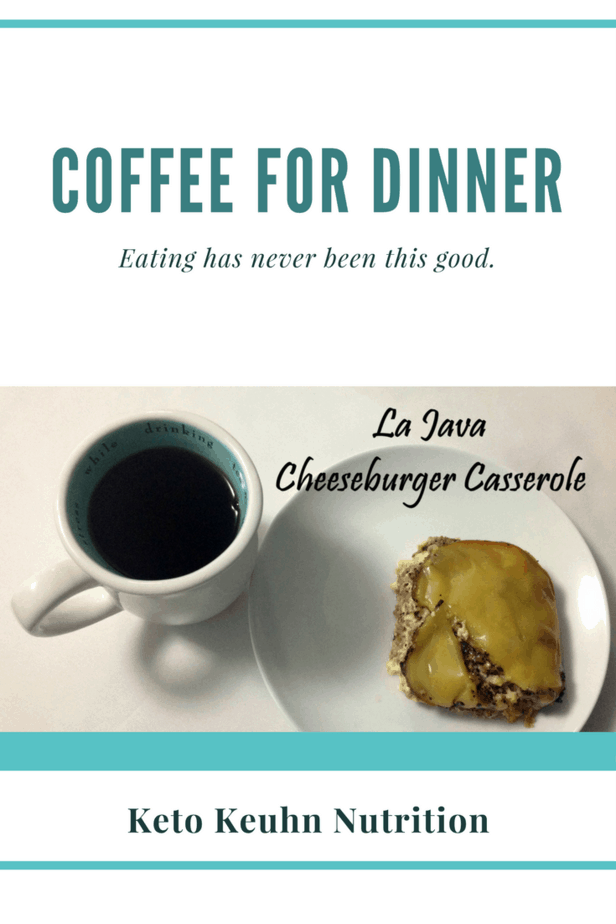 Nutrition Facts for 1 serving (6 servings):
Calories: 497
Fat: 42
Protein: 25
Carbs: 4
Fiber: 0
Net Carbs: 4
To log the recipe on MyFitnessPal search for: Keto Keuhn Nutrition - La Java Cheeseburger Casserole
Notes about the Recipe
Please understand that the nutrition may change depending on the products you buy especially the meat items. For the nutrition info, I used beef at 20% fat and bacon with 3 g fat per slice. Remember that even though your carton of heavy whipping cream may say 0g of carbs, it most likely has 0.5 g or so. This is allowed for nutrition labels.
Recipe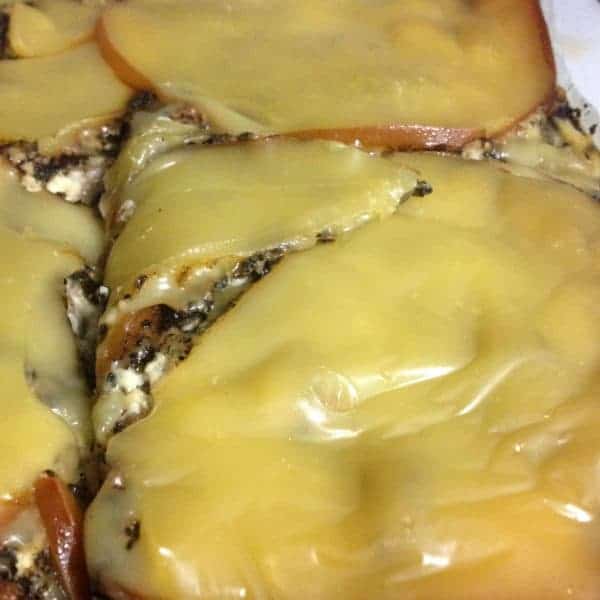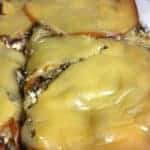 Print Recipe
La Java Cheeseburger Casserole
Ingredients
1

lb

beef

6

slices

of bacon

3

eggs

1/4

Cup

onion chopped

1/3

Cup

pickles chopped

1

garlic clove

1/2

Cup

mayo

1/2

Cup

heavy whipping cream

6-1

oz

slices of gouda cheese

1

Tablespoon

of your favorite coffee grounds

Salt and Pepper to taste
Instructions
Saute onions with garlic until translucent then add ground beef and cook until beef is done.

Cook bacon as you like the most.

Add bacon to burger mixture and the pickles. Combine with salt and pepper.

In a bowl combine mayo, heavy whipping cream, and eggs. I like to use beaters.

Spray a 9 x 13 casserole dish and add meat mixture.

Pour cream mixture on top.

Sprinkle your coffee grounds on top.

Lastly place cheese slices on top.

Bake at 350 F for about 30-35 minutes. Ovens may vary.
http://www.eatright.org/resource/health/wellness/preventing-illness/benefits-of-java