As an Amazon Associate I earn from qualifying purchases.
I live and grew up in Wisconsin and have always seen ham roll-ups at gatherings. They are amazing! After starting a new job this summer, I learned that not everybody knows about these little gems if they didn't grow up in the midwest.
They make a great keto snack and I wanted to share these with you. I added one item that does not make them the standard roll. Yet, I like to think that it's an amazing addition!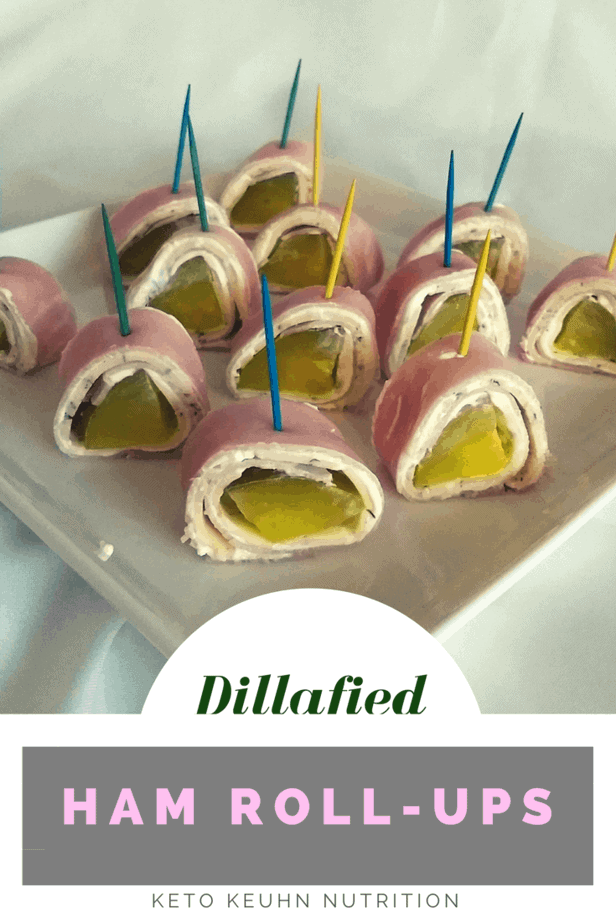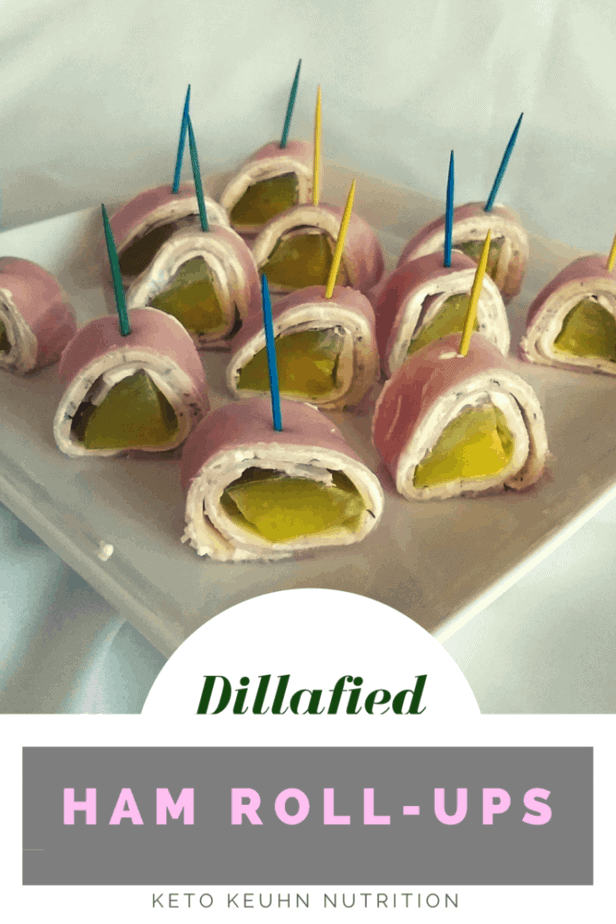 Travel Meal or a Snack
These ham roll-ups can be a great snack or a yummy meal. I'm currently traveling for work right now and I had some ham roll-ups for dinner one night. All of the ingredients fit nicely in a small fridge or even a travel cooler.
Notes & Tips for the Recipe
For the meat and cheese in these ham roll-ups, I used the Boar's Head brand. I like using this deli meat and cheese since there are no weird fillers.
To make my life easier, I buy the whipped or spreadable cream cheese. You can always buy the regular cream cheese in the brick form, but then I would leave it out for a period of time to soften it up.
Also, I like to spread the cream cheese with my clean finger instead of a knife. I find this to be the easiest way when trying to make the cheese even as possible.
When using the pickle spear, I like to use a paper towel or a kitchen towel to soak up the extra juice. Doing this will make the rolls a little less messy. However, this step is not required at all.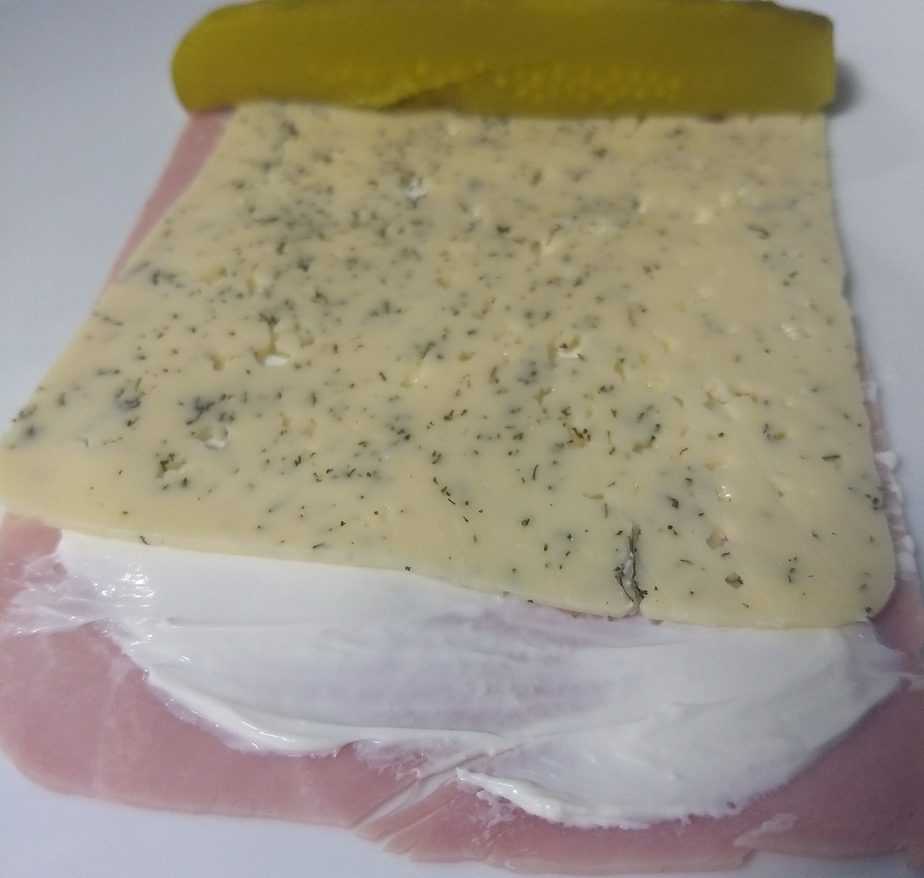 What my layout looked like before I started to roll it up.
Adding Carbohydrates
If you wanted to add some more carbohydrates to this, you could easily make it into a sandwich.
Recipe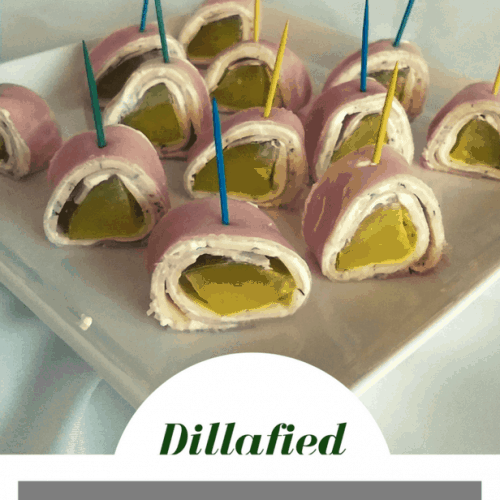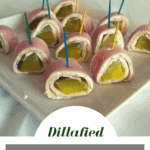 Print Recipe
Dillafied Ham Roll Ups
Ingredients
1

T

Cream Cheese Spread or Whipped

I used the Wal-Mart spread brand

1

oz

Ham Deli Meat

1

oz

Creamy Havarti Dill Cheese

1

Pickle Spear
Instructions
Lay down the slice of ham.

Spread the cream cheese on the ham.

Lay down the cheese on top of the ham and cheese.

Lay down the pickle at the end of the ham and then roll everything together.

Cut if you wish or eat the whole roll in one.
Nutrition Facts (1 serving)
Calories: 165
Fat: 9
Protein: 8.5
Carbs: 2.5
Fiber: 0
Net Carbs: 2.5
To log the recipe on MyFitnessPal search: Keto Keuhn Nutrition - Dillafied Ham Roll-Ups