As an Amazon Associate I earn from qualifying purchases.
Coconut Cacao Butter Fat Bomb
As long as I could remember, I have loved coconut. Strangely enough, I have not created a coconut flavored fat bomb yet. By combing my love of coconut flavor and using a fat source that I love, I created the Coconut Cacao Butter fat bomb.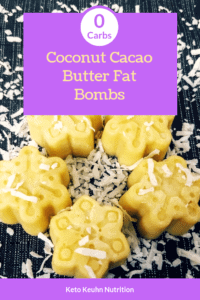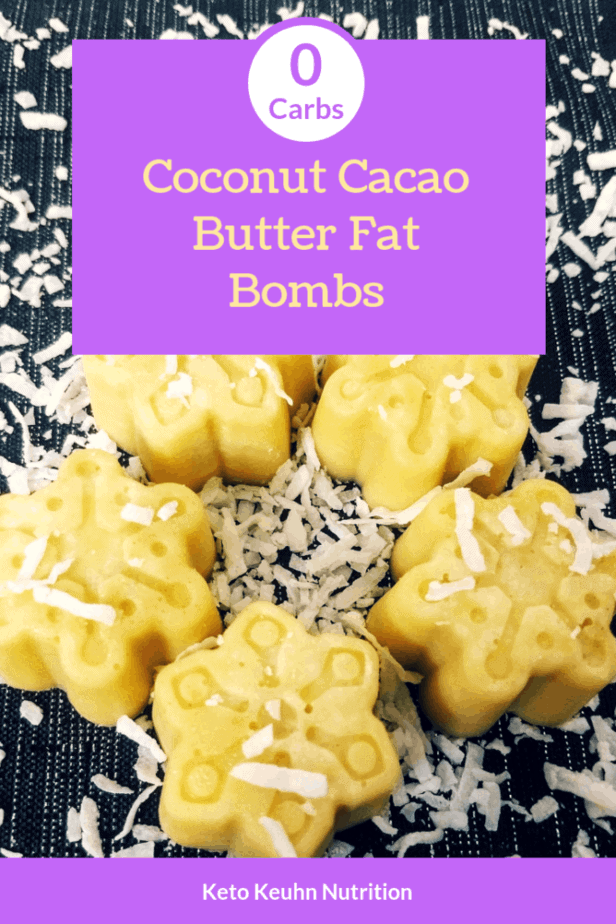 I wanted a somewhat stable fat bomb that you could keep out of the fridge while holding its form. The base of this recipe idea came from knowing the ingredients in the Keto Brick, from Keto Savage.
Easy Fat Bomb
I also like having easy fat bomb recipes for you all, but still, taste great. Sometimes, it is easy to get a little carried away as I experiment in recipes while playing with flavors and textures.
However, it is also nice to have something easy to whip up to get some extra fat in or have an easy quick dessert. Therefore, I made this coconut cacao butter fat bomb recipe easy.
Flavor and Texture Variations
When I first made these Coconut Cacao Butter Fat Bombs, I had coconut flakes in them. They tasted amazing with these flakes. The only main reason why I left them out is to lower the carbs of the recipe.
I like having fat bomb recipes that are ideally lowest in carbs as possible and mostly fat because after all, they are called fat bombs. However, feel free to give this recipe base some added texture and another coconut flavor to it.
You could even change the flavor each time you make these. Instead of using a coconut extract, try strawberry or even a coffee flavor extract.
Also, instead of using the vanilla flavor of the monk fruit drops, try the lemon or chocolate flavors they have.
With the vast variety of extract flavors, you could make these Coconut Cacao Butter Fat Bombs for several weeks and have a different flavor for quite some time.
Coconut Recipes
Love coconut just as much as me and want more? If you do, I have you covered. 🙂 One of my all time favorite drink is the Pina Colada, so I made an easy Keto Pina Colada recipe.
There are a few coconut flavored meals too. How does Beef Coconut Curry sound or Breaded Coconut Chicken?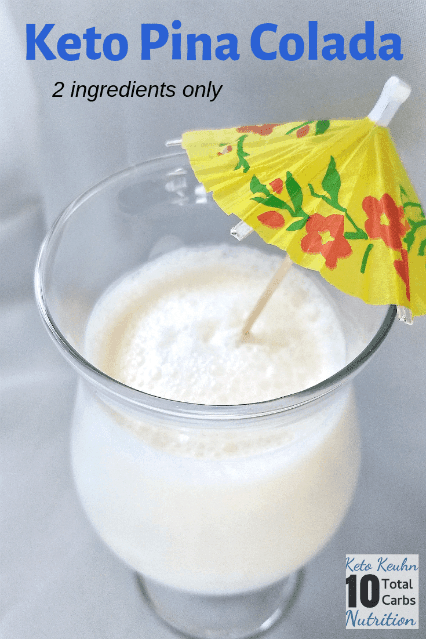 Coconut Cacao Butter Fat Bomb Nutrition Facts (10 servings)
Calories: 126.68
Fat: 14.1
Protein: 0.05
Carbs: 0
Fiber: 0
Recipe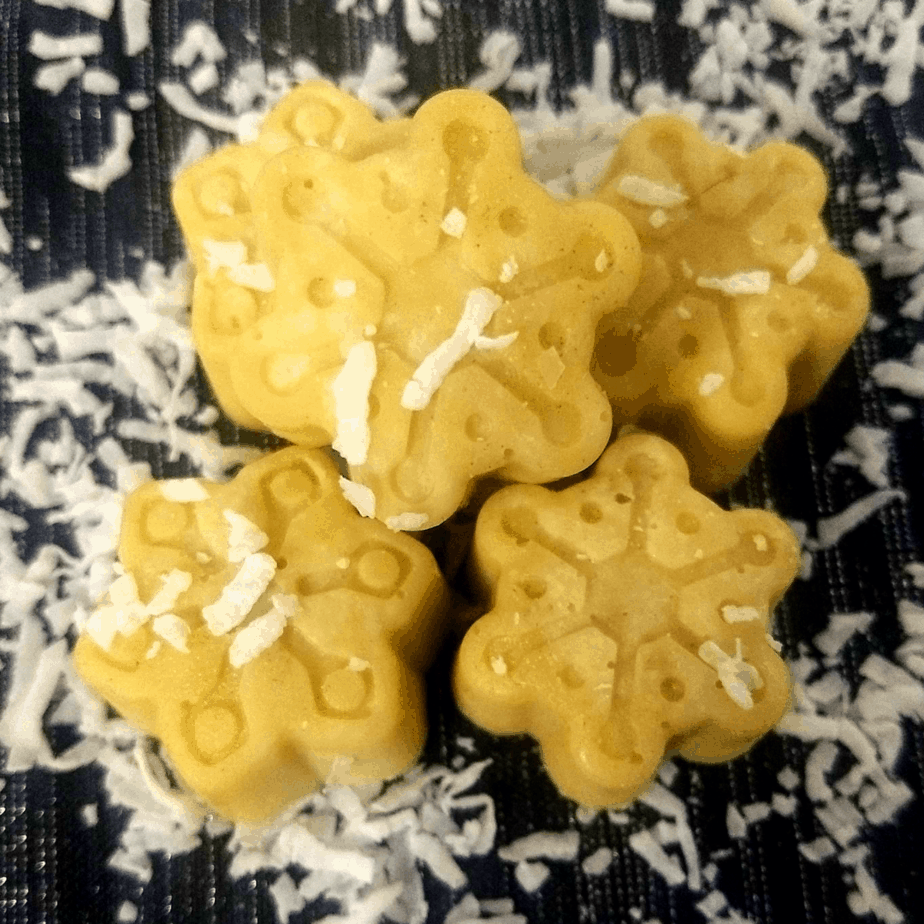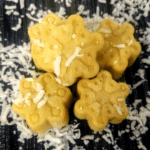 Print Recipe
Coconut Cacao Butter Fat Bomb
Ingredients
100

g

Cacao Butter

50

g

butter

1

+ 1/4 t Coconut Extract

1/2

t

Vanilla Monk Fruit Drops
Instructions
Melt the two butters together in a small pot.

Once melted and cooled down a little, add the monk fruit and coconut extract.

Whisk everything together and pour into your fat bomb molds.

Place in fridge to harden.