As an Amazon Associate I earn from qualifying purchases.
I wanted to make a super simple and super easy dessert for you all. There is no special cooking for this keto turtle dessert unless you want to. This baked brie dessert can also double as a dessert appetizer. Because eating dessert first is always fun. 😉
What you need
You truly only need 4 items
Pecans
Chocolate Sauce
Caramel Sauce
Brie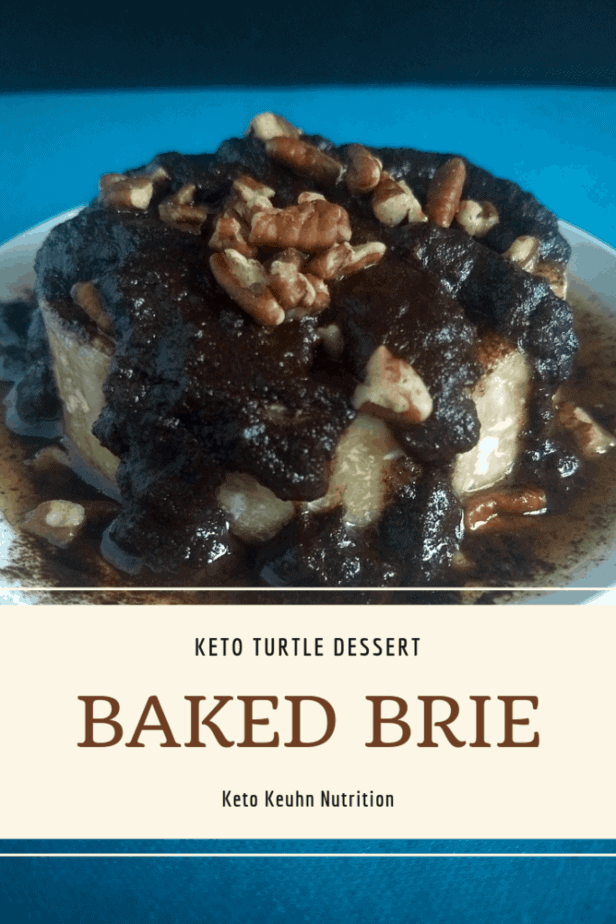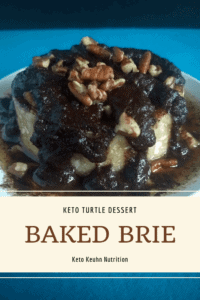 The Chocolate Sauce
Truth be told, I tried to make a chocolate sauce and it wasn't perfect, but it tasted good enough for photos. 🙂 What I did was meltdown some bakers chocolate, added some heavy whipping cream and some monk fruit drops.
I did this all in a saucepan on the stove. I may have not perfected the correct ratios of this sauce but it was rather tasty.
If you do not want to make your own and are not worried about all the extra erythritol (I count these in my total carbs) and possible other carbs, there are some chocolate syrups you can buy.
The Caramel Sauce
Alright, another honesty truth bomb here. I tried to make the caramel sauce twice from ingredients I had and I failed every time. Every time I thought I was close, I burned it. Burned caramel sauce does not smell great either. haha
I ended up using some pre-bought stuff that I had on hand.
Brie Cheese Options
Options for brie? Yes, there are options. You have your double cream brie and then your triple cream brie. In my option, the triple is better, just because I like creamy foods. 🙂
Then there is goat's cheese brie. This brie is called cabrie though.
I recently found a goat cheese brie and I loved it! This goat cabrie is from Montchevre. This brand of cheese also has other goat cheese varieties. This company is from my town of Wisconsin.
If you love goat cheese, I hope you can find yourself some goat brie.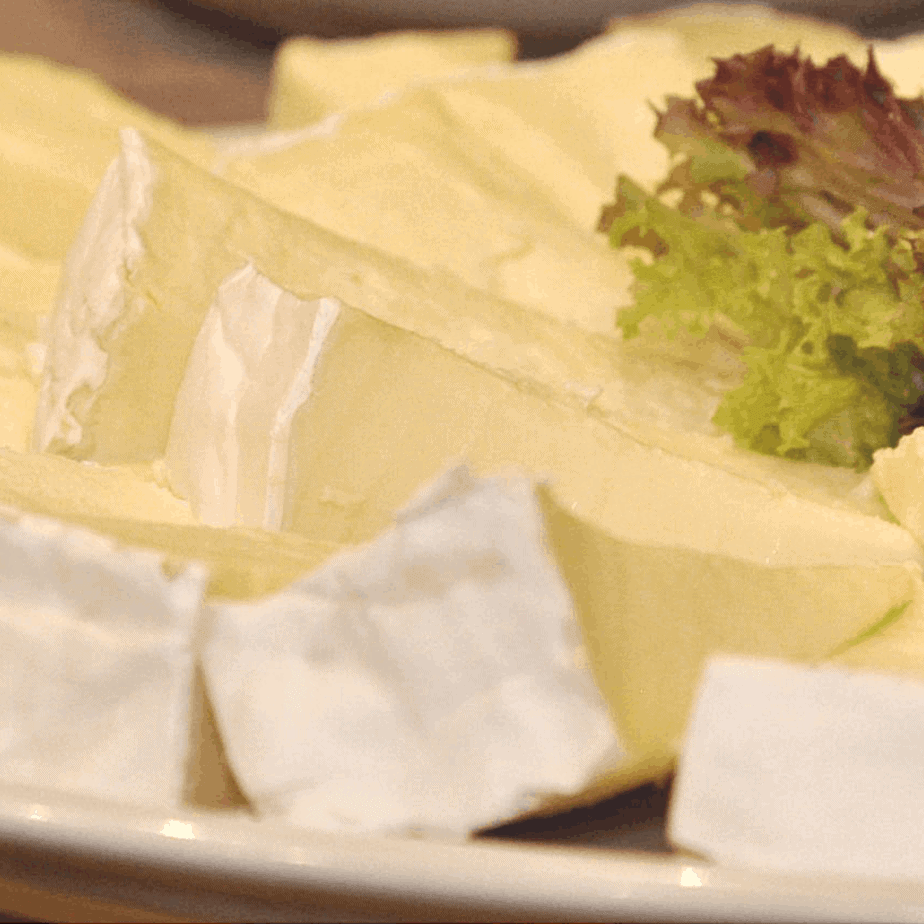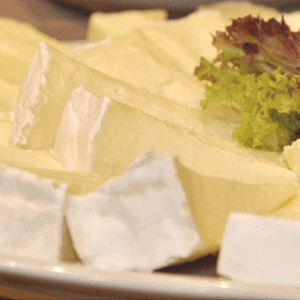 Brie Cheese Flavor and Texture
Brie is a cheese that I used to only love with sugary jam or jelly, now I can enjoy it alone. The flavor profile along with the texture of baked brie or unbaked is something that is definitely different from more common cheeses out there.
The flavor is described as fruity, mild, nutty and tangy (1). Before I could not taste the fruity flavor or any sweetness at all.
However, I can now pick up on the fruity flavor. Along with these flavors, brie gives a pronounced strong aroma.
The texture is described as buttery, runny, and soft ripened. When baking brie, this texture profile definitely gets more pronounced.
Brie as Dessert
Brie is great for desserts, as I have created in this recipe. If you do not like the turtle flavors, you could even make a keto jam and spread that over the brie and bake it.
To fully appreciate and taste brie the way it was made, it is best to have it at room temperature.
Enjoy a Holiday Drink
If you are looking for a holiday drink to serve to your guests this year and want to keep it keto, how about some eggnog? Last year around this time, I tried drink after drink to get this recipe just right. I wanted a perfect eggnog that I could enjoy. I then nailed it down. Here is the recipe for you try yourself.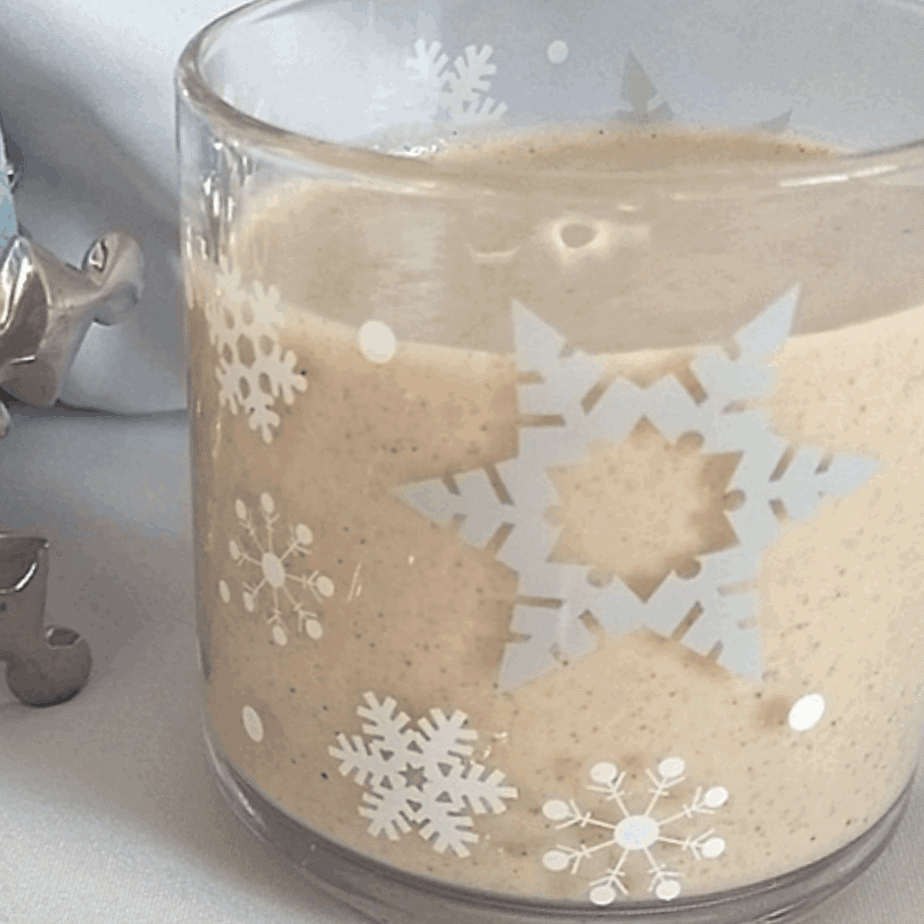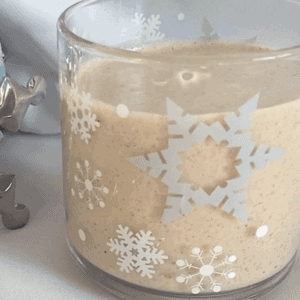 Nutrition
I did not figure out the nutrition for this recipe as it will vary greatly in what sauces you use and which brie you choose to have. I shall hope you all understand.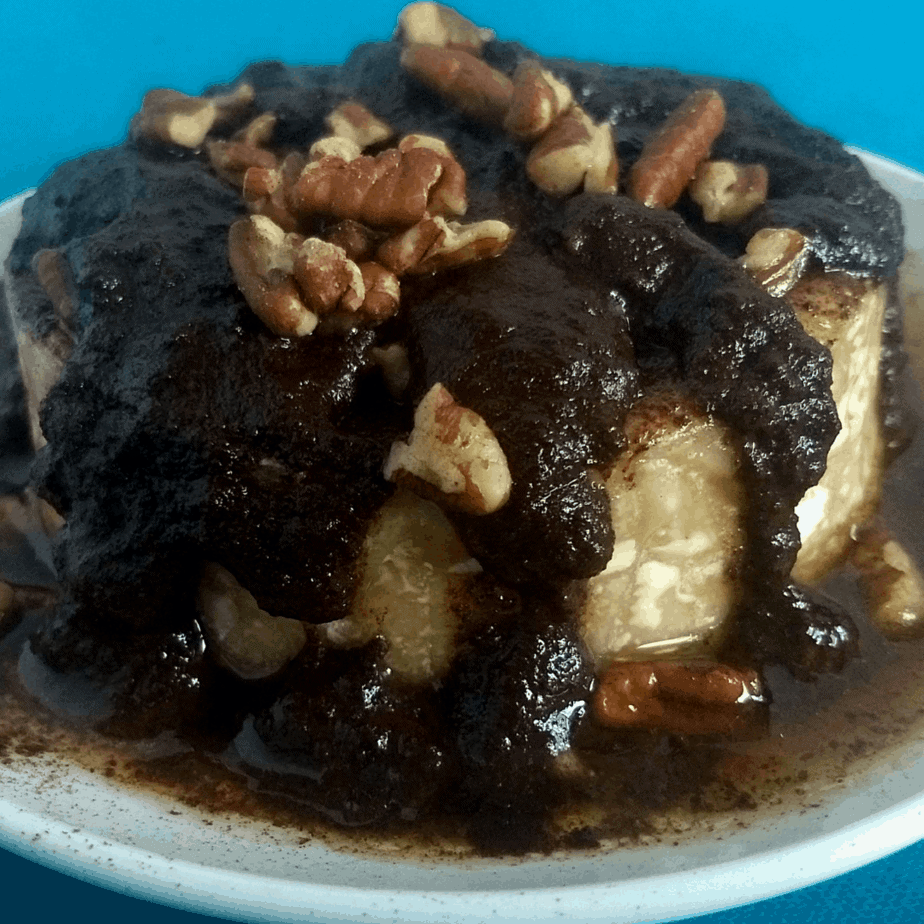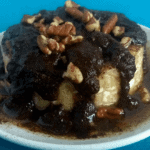 Print Recipe
Keto Turtle Dessert : Baked Brie
Ingredients
1

brie circle

Sprinkle of pecans

Keto Chocolate Sauce

Keto Caramel Sauce
Instructions
Preheat oven to 350 F Degrees.

Place brie on a serving plate that is oven safe.

Once oven is to temp, place brie in the oven for about 10 minutes.

As it cooks, make your chocolate or caramel sauce if you went the homemade route.

Once the brie is soft to the soft, take it out of the oven.

Pour your chocolate and caramel sauce over it.

Sprinkle the pecans on top.

Put back in the oven for another 2-3 minutes.

Remove and enjoy with some salt sprinkled on top.