As an Amazon Associate I earn from qualifying purchases.
This brie dessert will be one of the easiest desserts you will make! No need to mix anything. No need for exact measurements.
Instructions
To make this keto baked brie dessert, all you are doing is baking the soft cheese in the oven. Then after 10 minutes or so, you will top the cheese wheel with the rest of the ingredients and bake it for a few more minutes. That's it!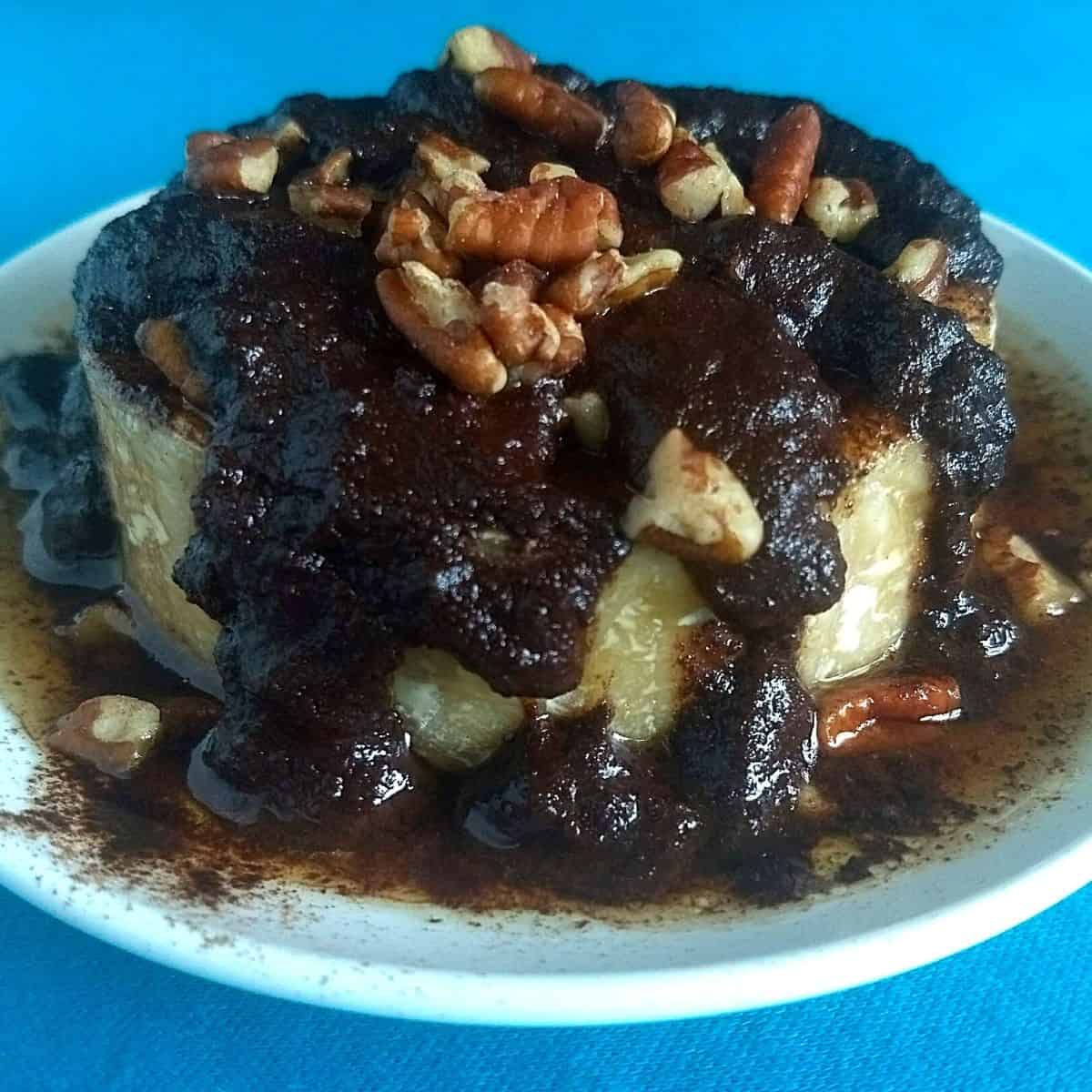 Ingredients
You will need 1 wheel of brie, chocolate and caramel sauce, then some pecans.
Brie Cheese Options
Yes, there are options. You have your double cream and then your triple cream. In my option, the triple is better, just because I like creamy foods.
Then there is goat's cheese brie. This is called cabrie though.
Chocolate Syrup
For the chocolate sauce you can buy a keto chocolate syrup or make it at home with a recipe. Take a peak at this paleo chocolate syrup to make yourself.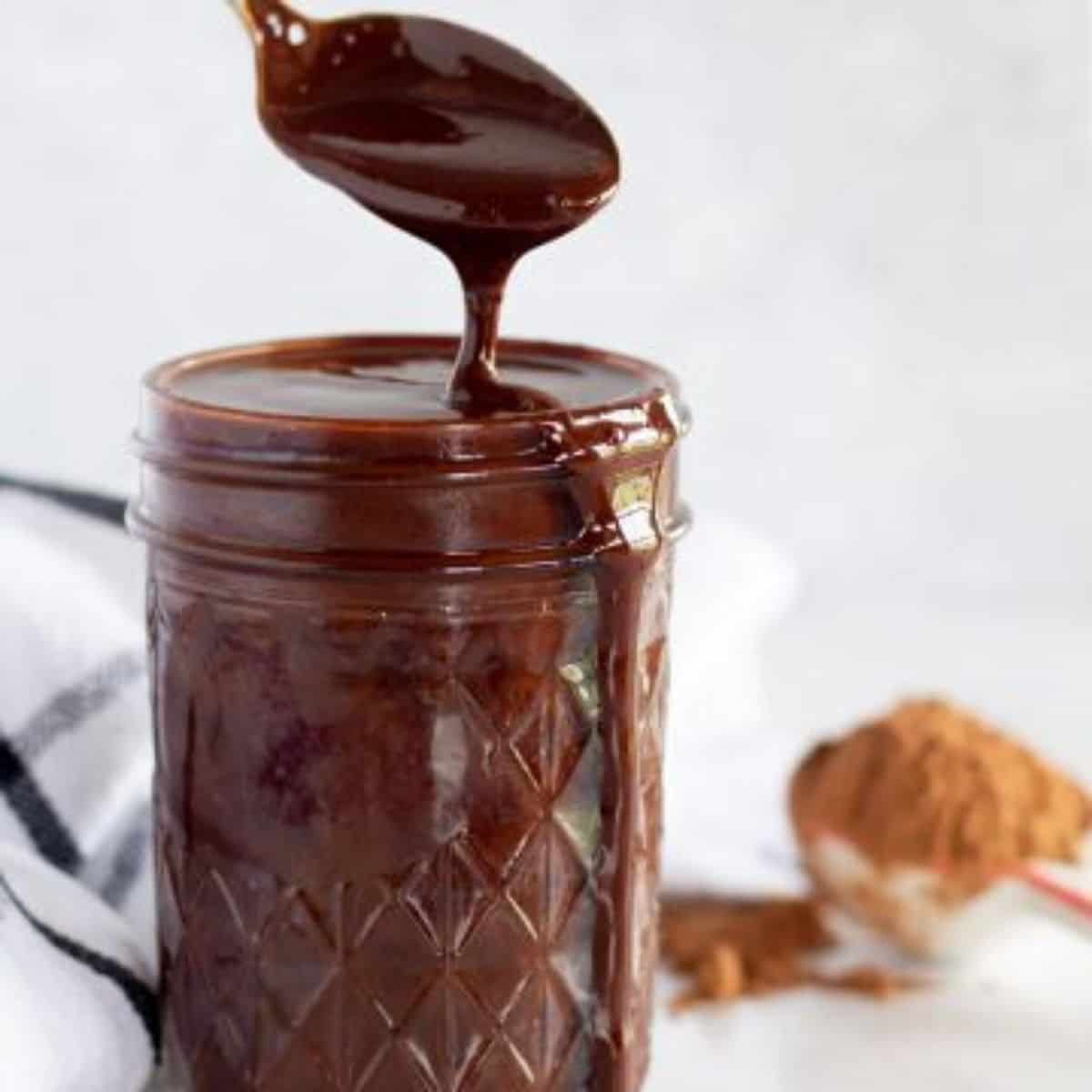 Keto Chocolate Syrup Brands to Buy
Choc Zero and Lakanto would be my top 2 choices in chocolate syrup to purchase. In fact, I have the Lakanto one in my fridge right now. I was able to find it at my local grocery store.
Caramel Sauce
Just like for the chocolate, you can purchase a caramel sauce or make your own. Check out this gluten free caramel sauce recipe.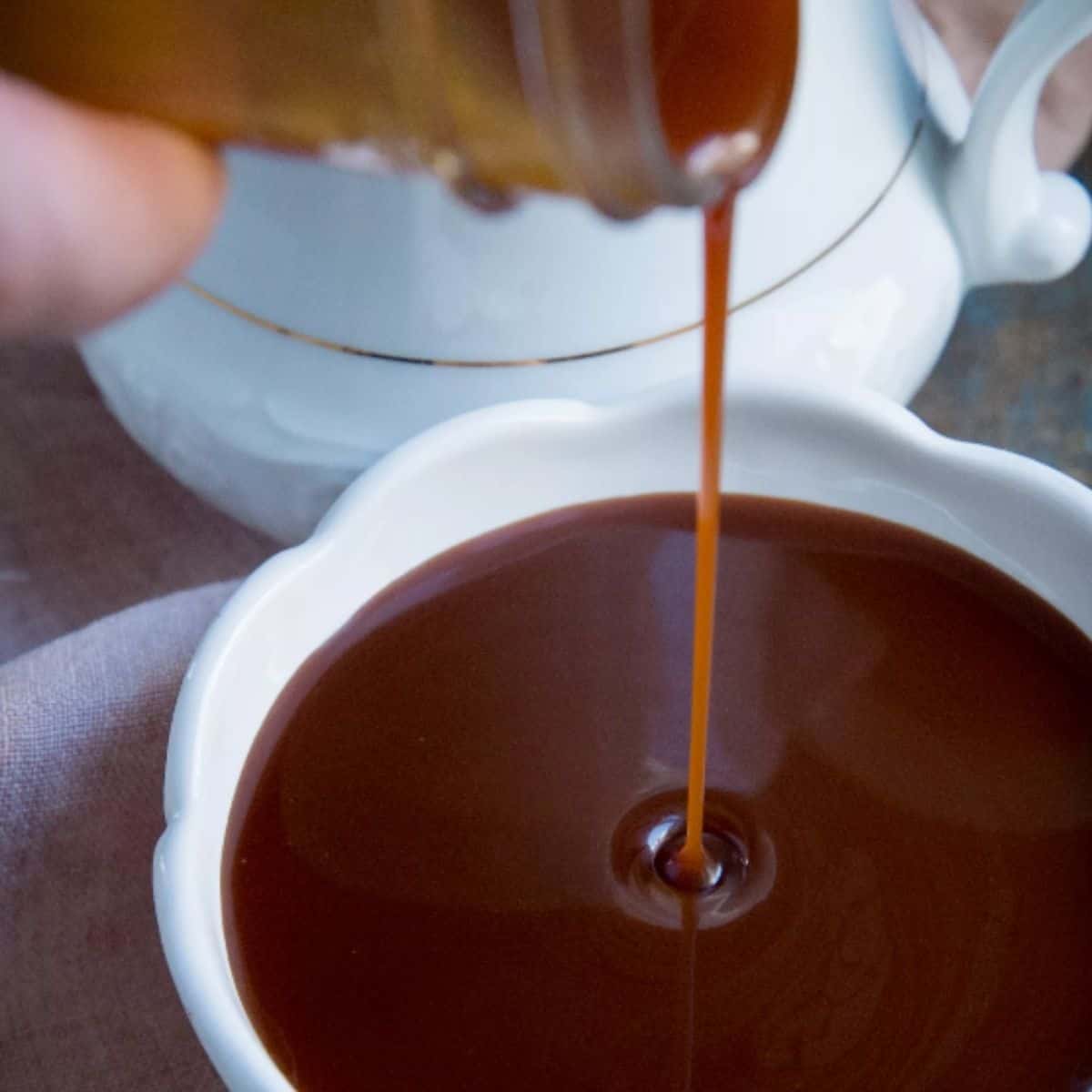 Keto Caramel Sauce to Buy
Of the 3 brands below, I love Choc Zero the best if I want an easy caramel sauce to purchase. The other ones are good, but the ingredients are better in Choc Zero in my opinion.
Tools
I really like using my small cast iron pan to cook the brie cheese. By doing this, you can just leave everything in the pan and use a hot pot holder to serve this dessert appetizer to your guests.
More Brie Recipes
If you really love this cheese, give these other recipes a try.
Keto Baked Brie with Pecans
Keto Cranberry Baked Brie
Baked Brie with Maple and Walnuts