As an Amazon Associate I earn from qualifying purchases.
You have found the one step, no-cook, creamy, thick low carb eggnog recipe made without any added fillers. I took a lot of care into getting the consistency just right, as this always mattered to me in this drink.
Below I explain why I used some of the ingredients, substitutions, and other resources you may want to know further about the sugar-free recipe.
Jump to: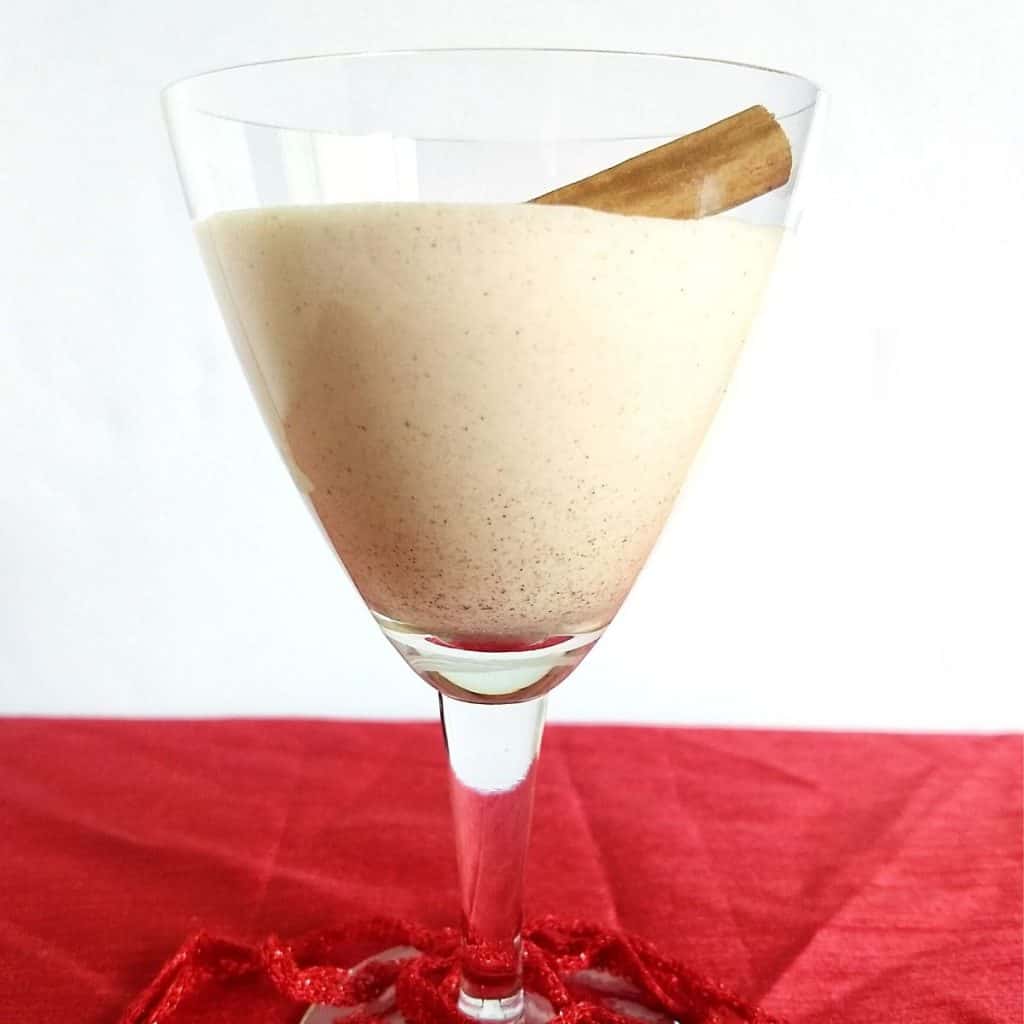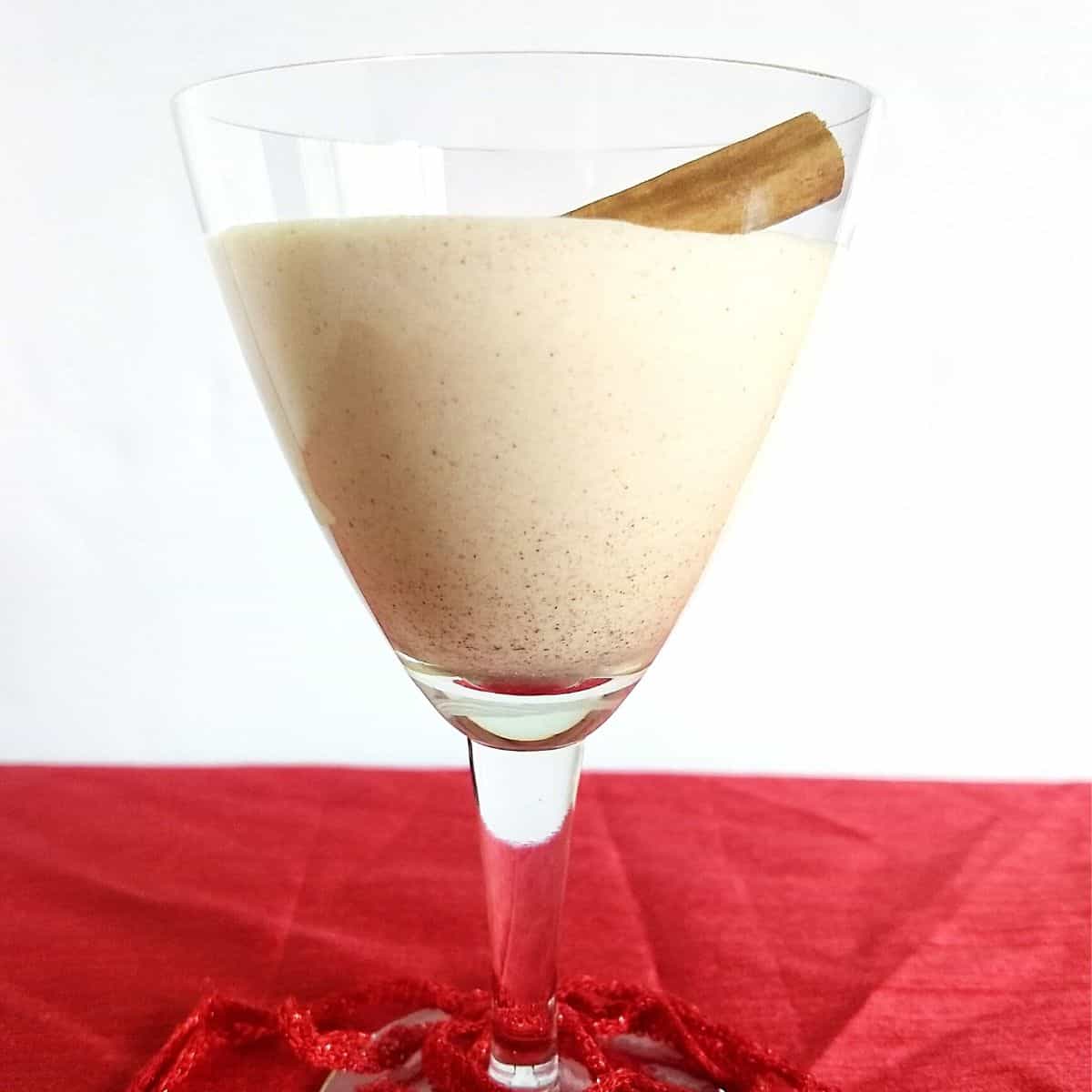 Why I Used Certain Ingredients
Since I really care about the mouthfeel and consistency of eggnog, some of these items may seem not needed. You can certainly leave them out and the flavor will still be great. Just understand that the thickness of this keto eggnog will not be as creamy as it could be.
The optional ingredients that I have are the guar gum and the collagen powder. These two items I added in to help with the texture. I also used guar gum vs xanthan gum, because guar gum is best used in cold liquids. This recipe does not get heated.
I decided to use canned coconut milk because I like the flavor this gave. However, most of all using the coconut milk further helps in getting the right texture and mouthfeel.
Substitutions
If you do need to swap out some ingredients for other items, please remember that the flavor and texture will change some.
Instead of using heavy whipping cream, you could use half and half. You could also use some unsweetened nut milk as well instead of the heavy whipping cream. Doing this though the texture will change. However, you will have fewer carbs too.
Canned coconut milk could be swapped out for a nut milk, such as unsweetened almond milk. This will drastically change the texture, so keep that in mind. You could also just use all heavy whipping cream as well.
You can easily swap out the pure monk fruit sweetener. If you only have a granular sweetener, such as an erythritol monk fruit blend, you can use this also. I would use 1 tablespoon of erythritol then.
There's no alcohol in this recipe, however you can easily add it in. I enjoy a good brandy in my eggnog. If you love brandy, I also have these fun brandy truffles you can try.
Directions
Put everything into a blender and blend.
Enjoy now or place in the fridge overnight to blend the flavors together more.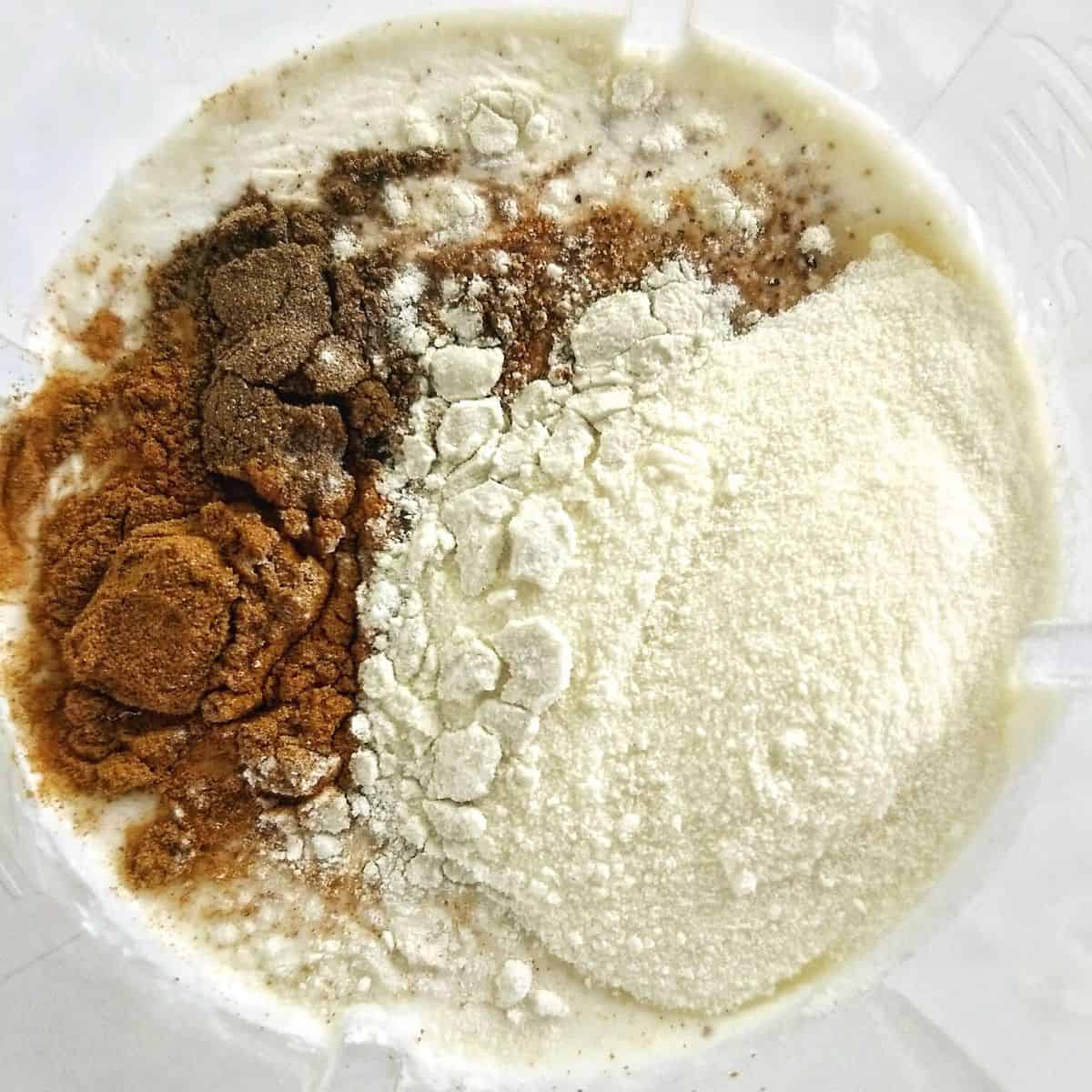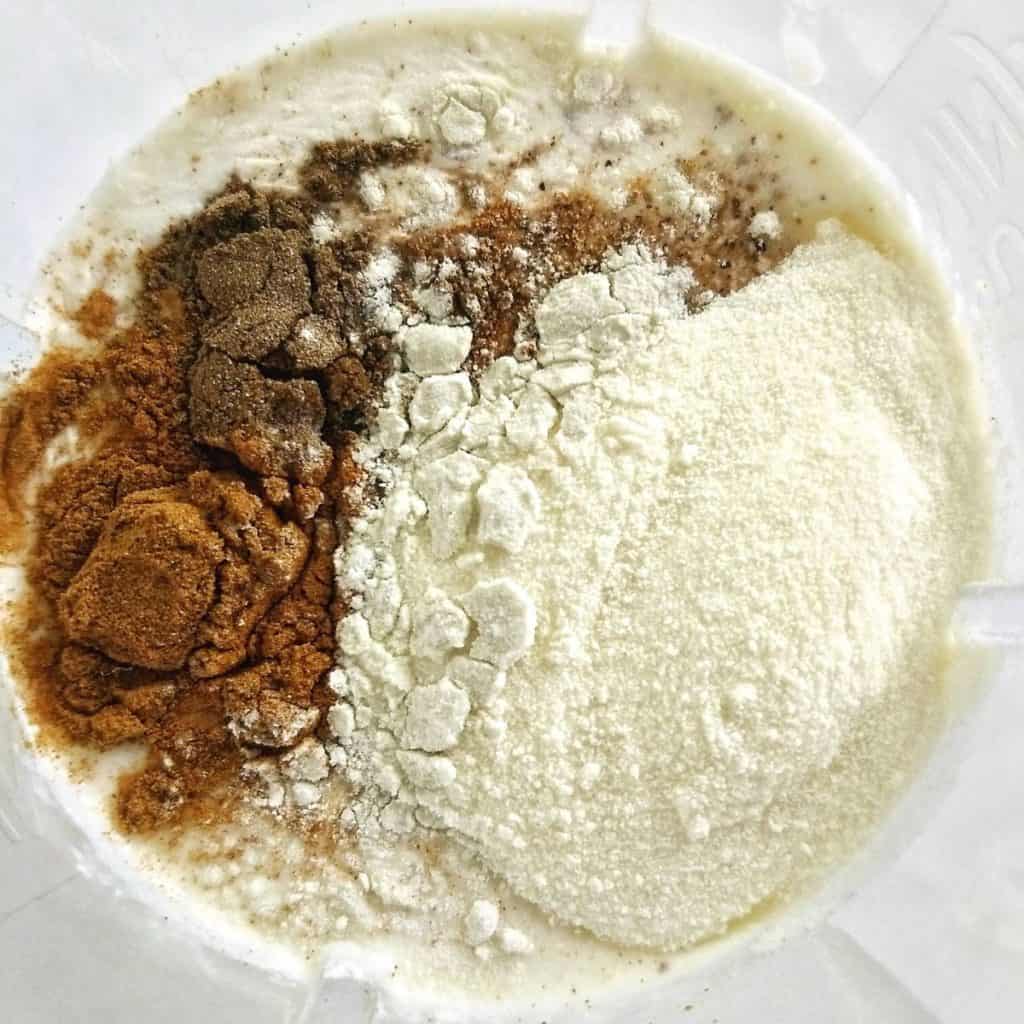 Tips
To make this recipe really easy to make, I don't heat the egg. However, you can still do this if needed.
Once everything is blended up, you would pour your drink into a small saucepan and slowly heat the liquid until it reaches 160 degrees Fahrenheit. Chill the eggnog in the fridge or enjoy it hot.
You can also use a pasteurized egg or egg substitute in a carton if you don't want to mess around with heating the eggnog.
Storage
Since there is no alcohol in this keto eggnog version, you will want to enjoy it within a day.
Holiday Recipes