As an Amazon Associate I earn from qualifying purchases.
Introducing your Keto Eggnog for the Holidays
Truth be told, I didn't like eggnog when I was growing up. My sister would always get some at the store and I wasn't a big fan of the taste.
Then when I became older, I LOVED the stuff and waited all year to be able to purchase some at the store. I always tried not to go overboard because that stuff is loaded with sugar and high fructose corn syrup.
Now, with this keto eggnog recipe, I bring to you today, we can both enjoy eggnog for the holidays.
Perfecting the Perfect Eggnog
My preference in eggnog is that it must be smooth, thick, but not too thick, and oh so very creamy. I tried different combinations and different types of liquids to get the consistency that I wanted.
In one of my last trials at trying to get the creamy texture I wanted it, I pulled out the guar gum and collagen. It worked! I feel in love and my recipe keto eggnog was born.
This is also an easy recipe to make. There are other recipes with more steps but I wanted to make it as simple as possible.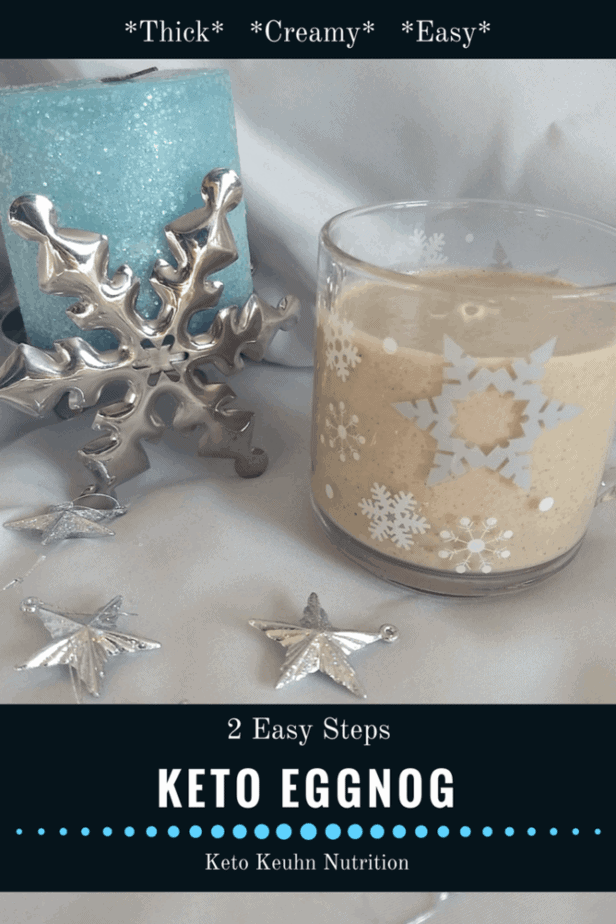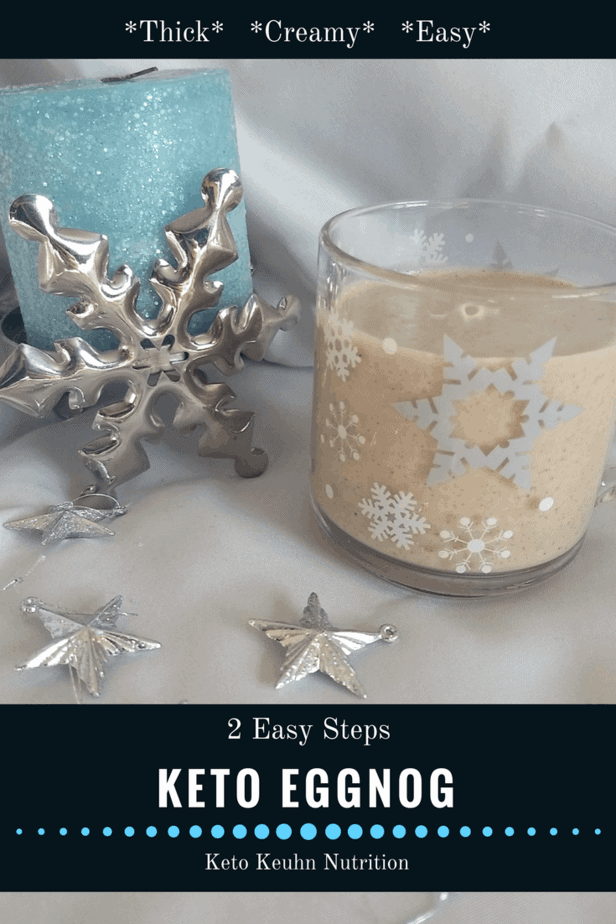 Nutrition Tidbit
Xanthan Gum vs Guar Gum
A few months ago, I didn't know the difference between these two so I did some simple research. I first learned some good information between the two from Bob's Red Mill company on their post here.
From this site, I learned that guar gum was the best choice for cold foods. Boy did I ever get lucky here to have guar gum instead of xantham gum.
In this blog, this mother explains how switching from xanthan gum to guar gum, her son's congestion. He was dealing with this since her son went on a gluten and dairy free diet.
Once she stopped using xanthan gum, it went away. No hard science but it was a change that helped her son and sometimes that's all that matters. 🙂
Notes about the Recipe
Most keto recipes will use xanthan gum instead of guar gum. The only and main reason I used guar gum instead was that I had it in my house already. These two items will last you a long time and I wasn't about to spend money on something I did not really need.
If you don't have any gums or collagen, this will still taste really good. You will just get a different mouthfeel from it. I also did not use pasteurized eggs or heat them.
I did not get sick from this drink the many times I made it. You may, of course, buy pasteurized eggs or heat them yourself.
More Hot Drinks for You
If you love a great hot chocolate in winter, check out my delicious Black and White Hot Chocolate.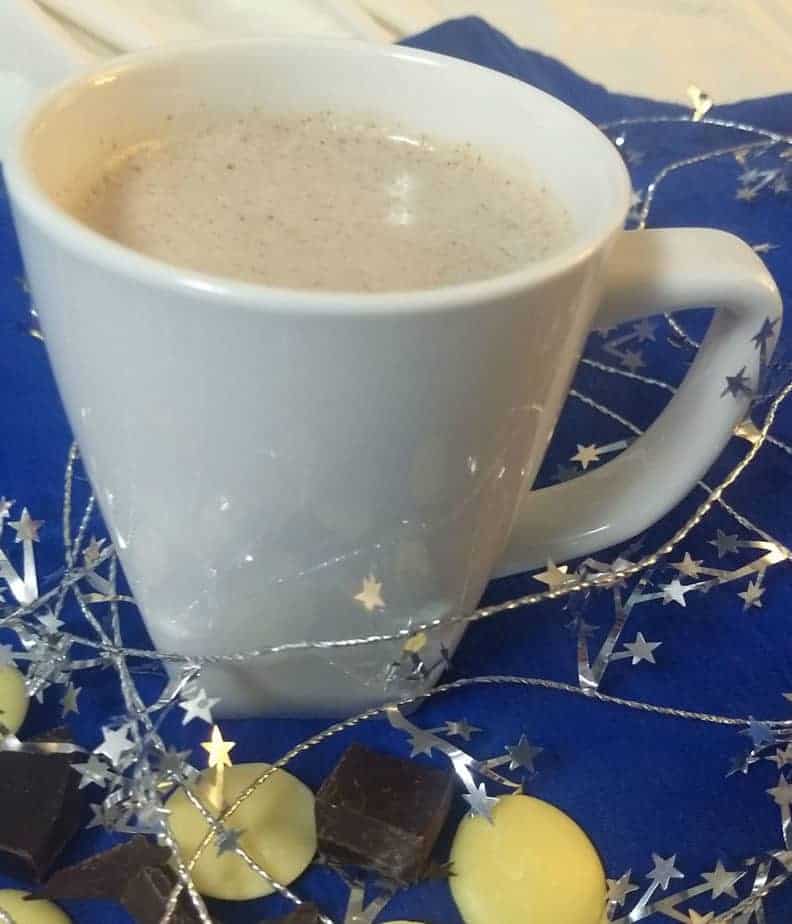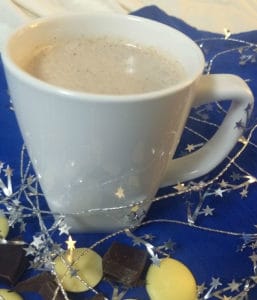 I also have a Buttered Rum Hot Chocolate Recipe.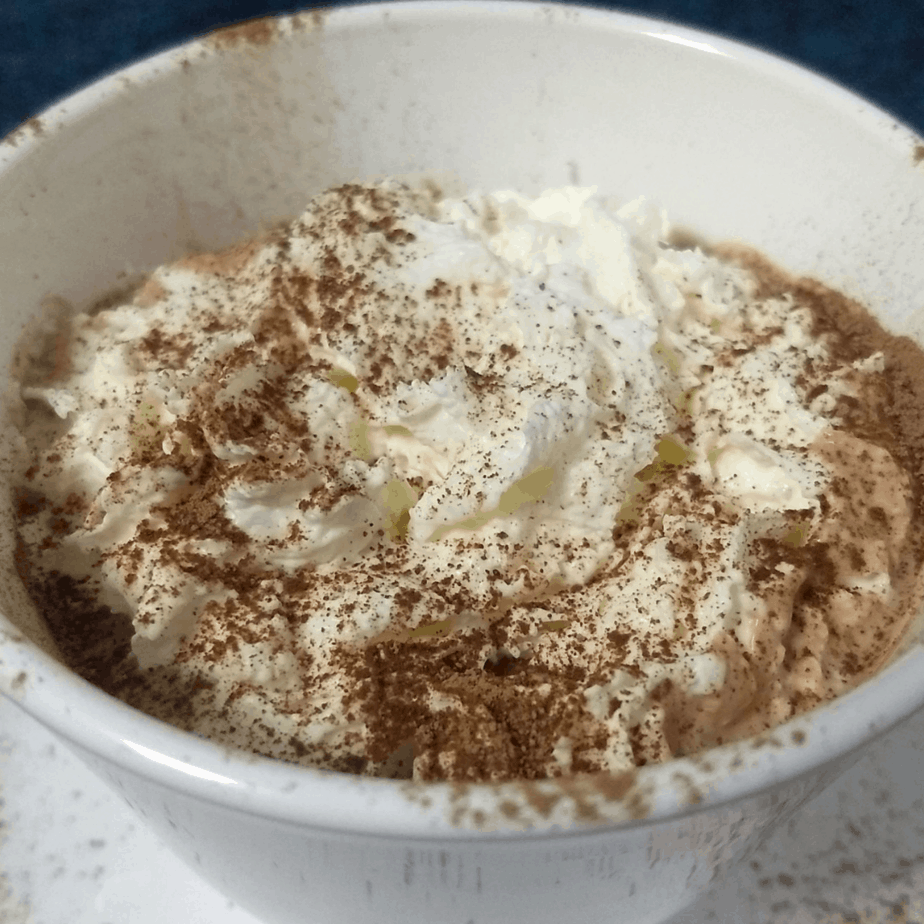 Nutrition Facts (2 servings)
Calories: 318
Fat: 29
Protein: 9
Carbs: 3 (if counting erythritol this 3 changed to a 9)
Fiber: 1
Net Carbs: 2
To log the recipe on MyFitnessPal search: Keto Keuhn Nutrition – Eggnog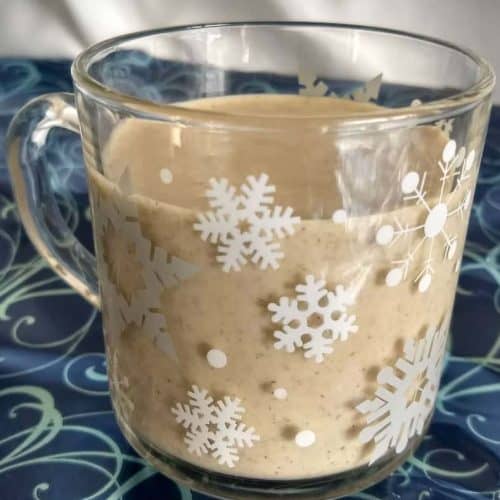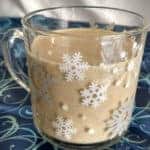 Print Recipe
Keto Eggnog
Ingredients
1/4

C

Canned Coconut Milk. Make sure to shake/mix the can before you open it. I used this

1/2

C

Heavy Whipping Cream

1

Large Egg

1/2

t

Cinnamon

1/4

t

All Spice

1/8 - 1/4

t

Nutmeg

1

T

Confectioner Monk Fruit I used this and grind it myself

1/8

t

Guar Gum I used this

1.5

t

1/4 T Vanilla Extract

1

T

Collagen Powder
Instructions
Put everything into blender and blend.

Chill over night or enjoy now. Chilling over night will blend the flavors more.