As an Amazon Associate I earn from qualifying purchases.
These coconut flour cookies are also super easy to make, all you basically do is add the wet ingredients to the dry.
If you love pumpkin pie but need something smaller, make these keto pumpkin cookies. These are soft cookies and when you add whipped cream on top, they taste just like a pumpkin pie.
The links below are for you to navigate easily on this page.
Jump to:
Ingredient Substitutions for these Keto Pumpkin Cookies
Coconut Flour
Can almond flour be used instead of coconut flour? is a very common question. The answer is never simple. Almond flour is not an equal exchange for coconut flour. They each have their own characteristics.
I used coconut flour in this recipe because I like the texture it provides over almond flour. Also by using coconut flour, very little is needed.
Butter
If you want to be dairy-free, you can take the butter out and use coconut oil instead. However, the results are slightly different. Since it was summer when I tested this recipe, my coconut oil was melted when I mixed it in.
The photo below shows the results I got while adding in some chocolate chips. When using coconut oil instead of butter, the cookies became fluffier and rose higher.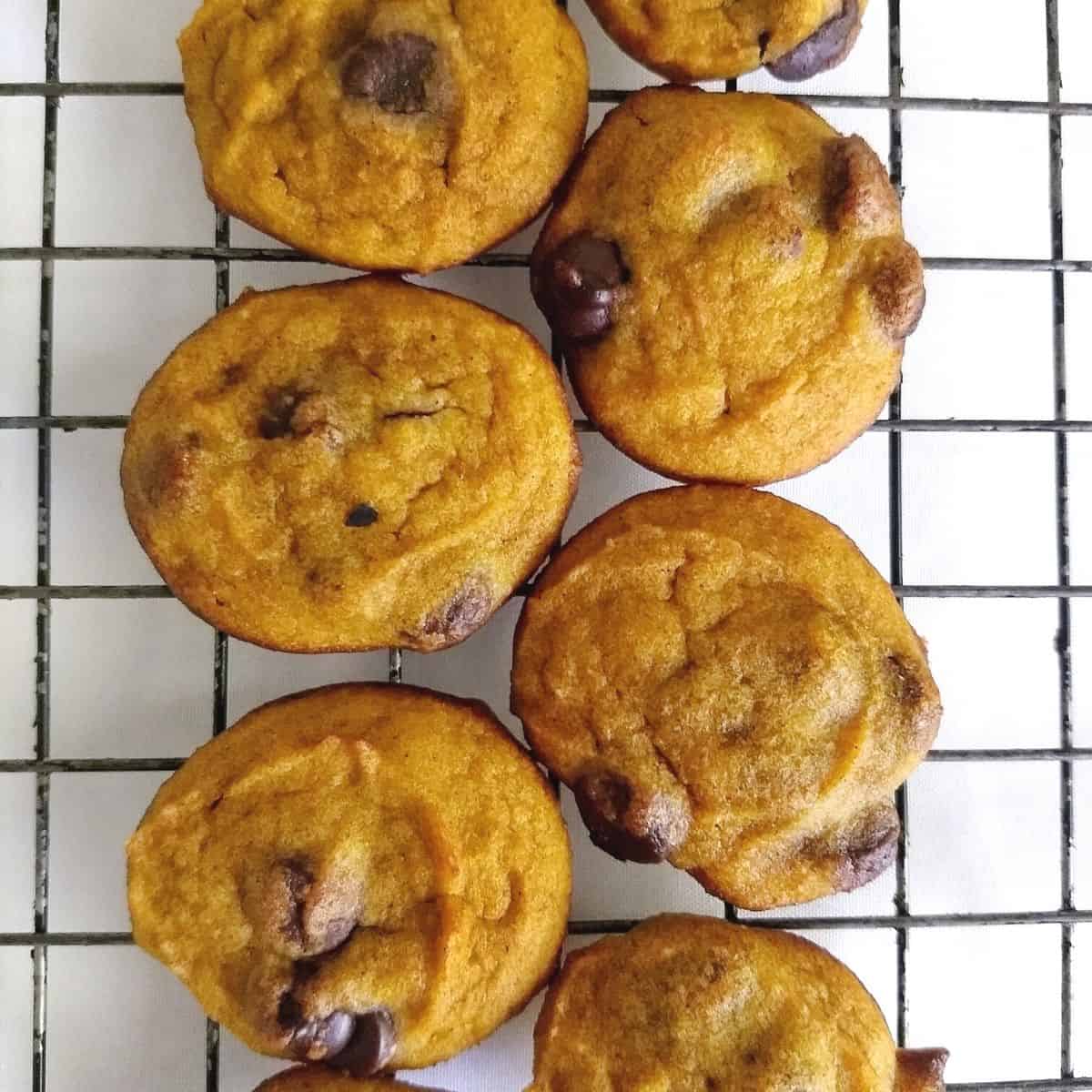 Liquid Monkfruit Sweetener
My recipes typically will use liquid monkfruit or pure monk fruit. However, I understand this may not be a common item you have yet. Therefore, if you don't have this zero total carb sweetener you may use an erythritol based sweetener.
In this recipe, I would use 1/4 cup sweetener made from erythritol. I personally find the Lakanto mix the best for when it comes to flavor and little to no aftertaste.
Equipment
Nothing to crazy here for what you will need for making these cookies. I really love the cooking silicon mat that I linked though, as it makes for easy clean up and cookie removal.
Mixing Bowl
Electric Hand Mixer
Cookie Sheet
Measuring Spoons and Cups
Cookie Scooper for even cookies
Directions
To make these keto pumpkin cookies is very easy. You basically just add the wet ingredients to the dry ingredients and bake.
The images below will give you and idea of how the batter looks at different steps.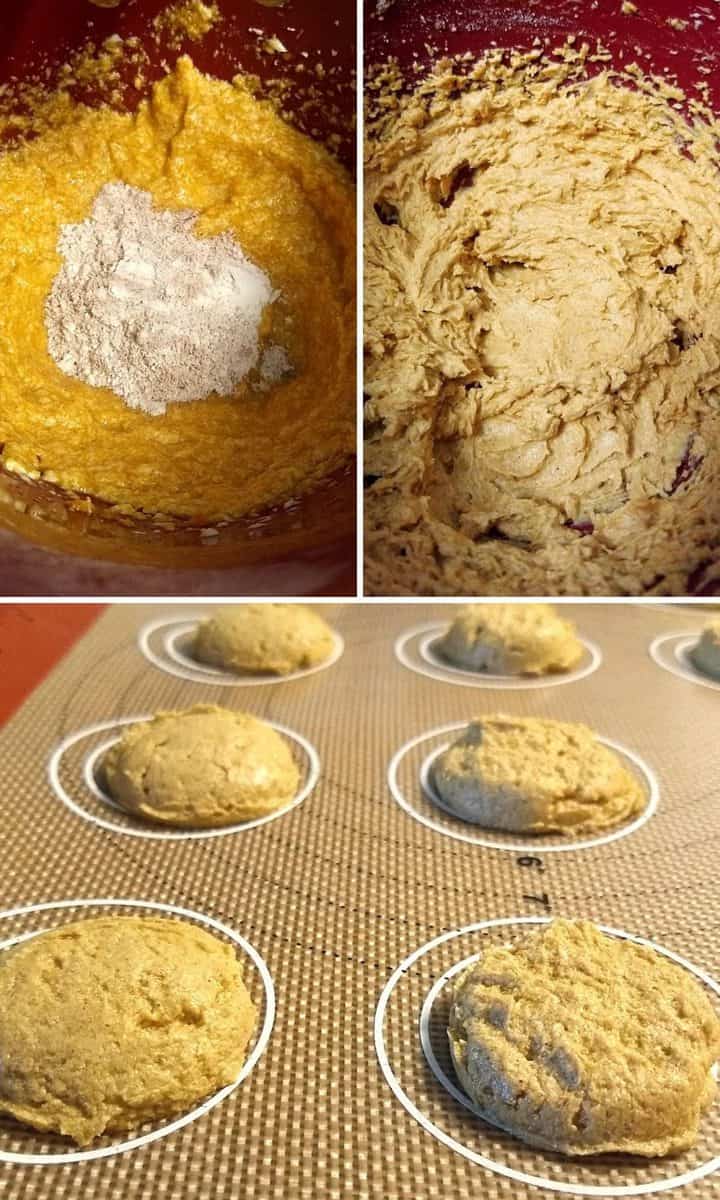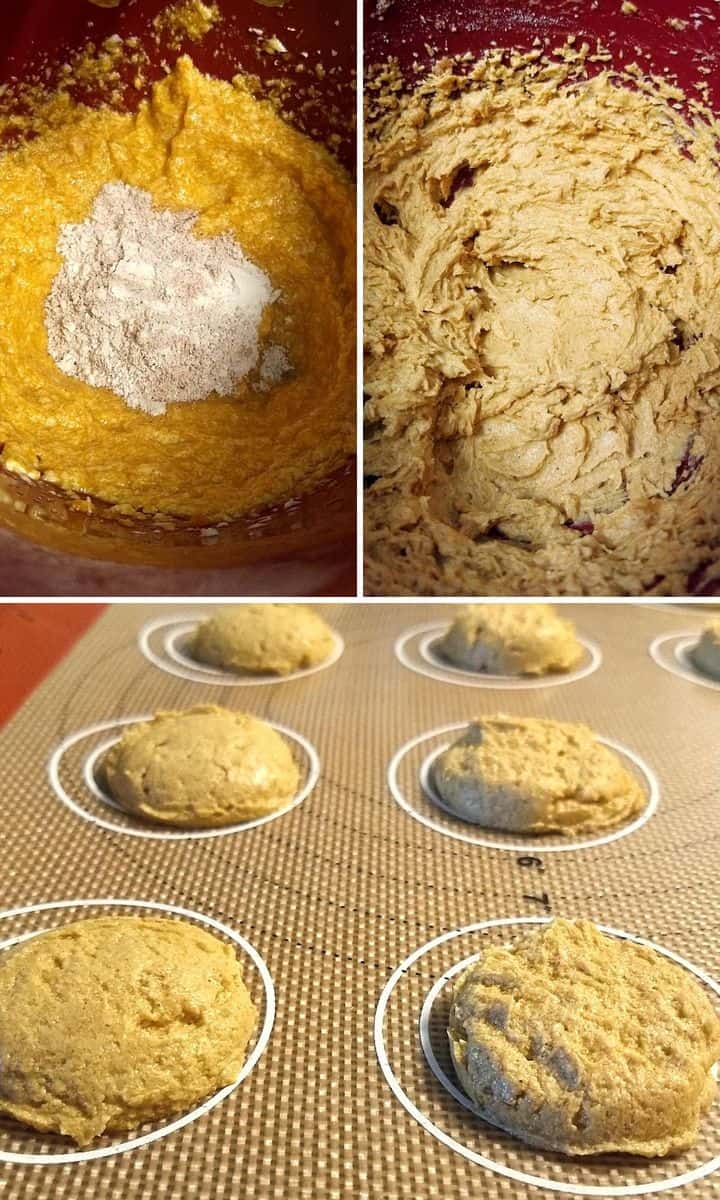 Keto Pumpkin Cookie Tips
When measuring out your coconut flour, butter, and pumpkin weigh them out. Measuring it this way will provide you with the best results. When measuring out keto flours it's not always as accurate as regular flour in quantity.
If you forget to leave the egg out to have it at room temperature, place it in a bowl of hot water for a few minutes.
I strongly recommend that you add some whipped heavy whipping cream on top of these cookies. If you do this, they taste just like a pumpkin pie but in cookie form!
Keto Friendly Keto Frosting
Adding some frosting to these pumpkin cookies can really enhance your treat. Below are a few options.
If you don't want to use cream cheese or powdered sugar in your frosting, I have this easy frosting recipe for you that uses heavy cream.
Flavor Additions
Add in some chocolate chips! Pumpkin chocolate chip cookies have been another favorite cookie during the cool fall months.
My favorite chips are either from the brands of Lilly's or Choc Zero. The photo below used 3 tablespoons of salted caramel chocolate chips from Lilly's in the batter.
Add in some more cinnamon to make these taste like a pumpkin snickerdoodle cookie.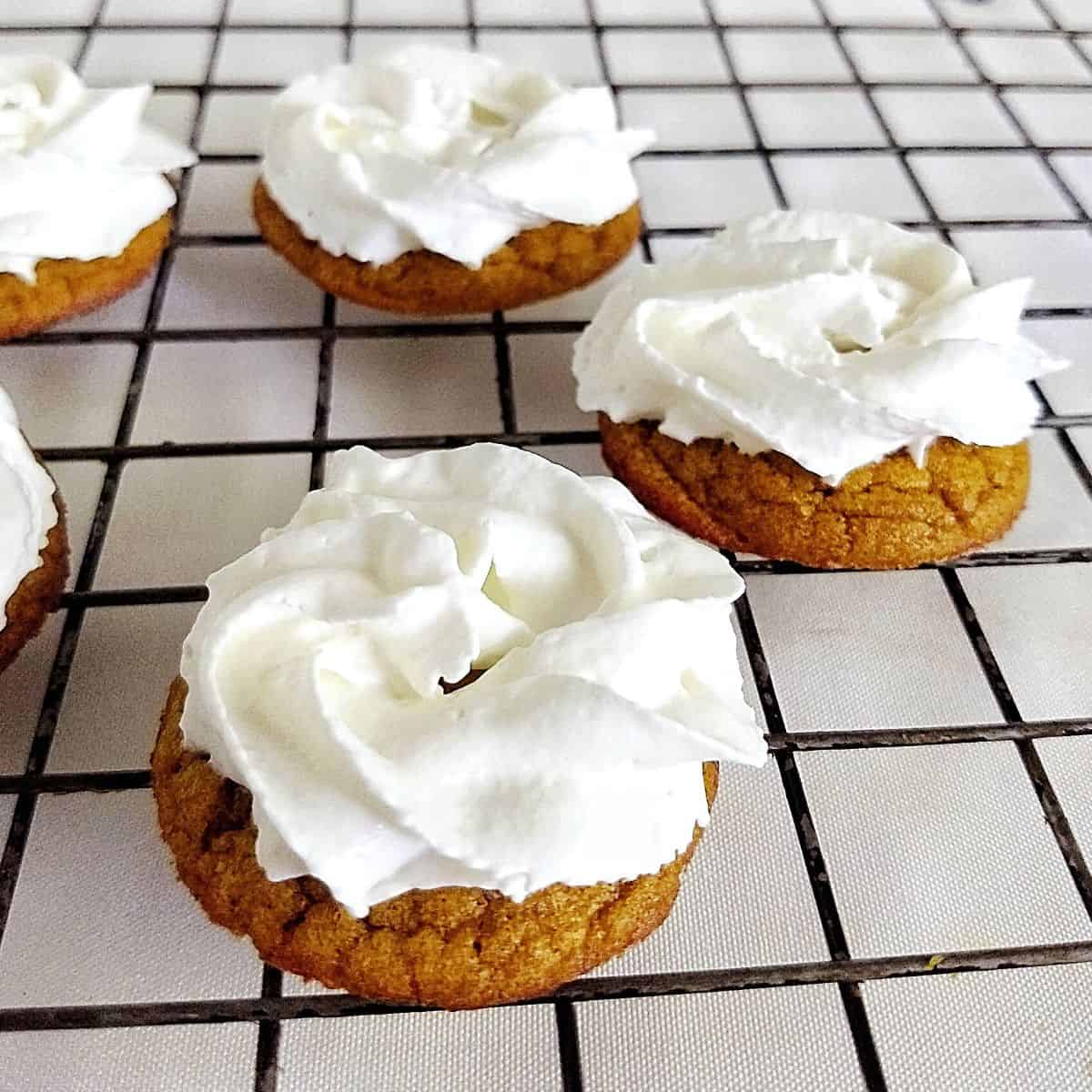 Storage
Once the coconut flour cookies have cooled, place them in an air tight container. You may leave them out on the counter for 3-4 days or you may place them in your fridge to have them last longer.