As an Amazon Associate I earn from qualifying purchases.
Brandy, cherry, orange are all the flavors you will experience in these keto chocolate truffles. If you are from Wisconsin, these flavors may remind you of a Brandy Old Fashion. And you would be correct. 🙂
You can easily leave out the cherry and orange flavors too, if those are not your thing.
Jump to:
What is a Brandy Old Fashion?
This famous Wisconsin drink is one where lemon lime soda is used with the brandy along bitters, sugar, cherries and orange slices.
Ingredients
These keto chocolate truffles use bakers chocolate instead of cocoa powder to help keep the total carbs as low as possible. I have not attempted to make a keto truffle with cocoa powder.
A traditional Brandy Old Fashioned cocktail from Wisconsin uses brandy as its' alcohol. However, you may also use whiskey here.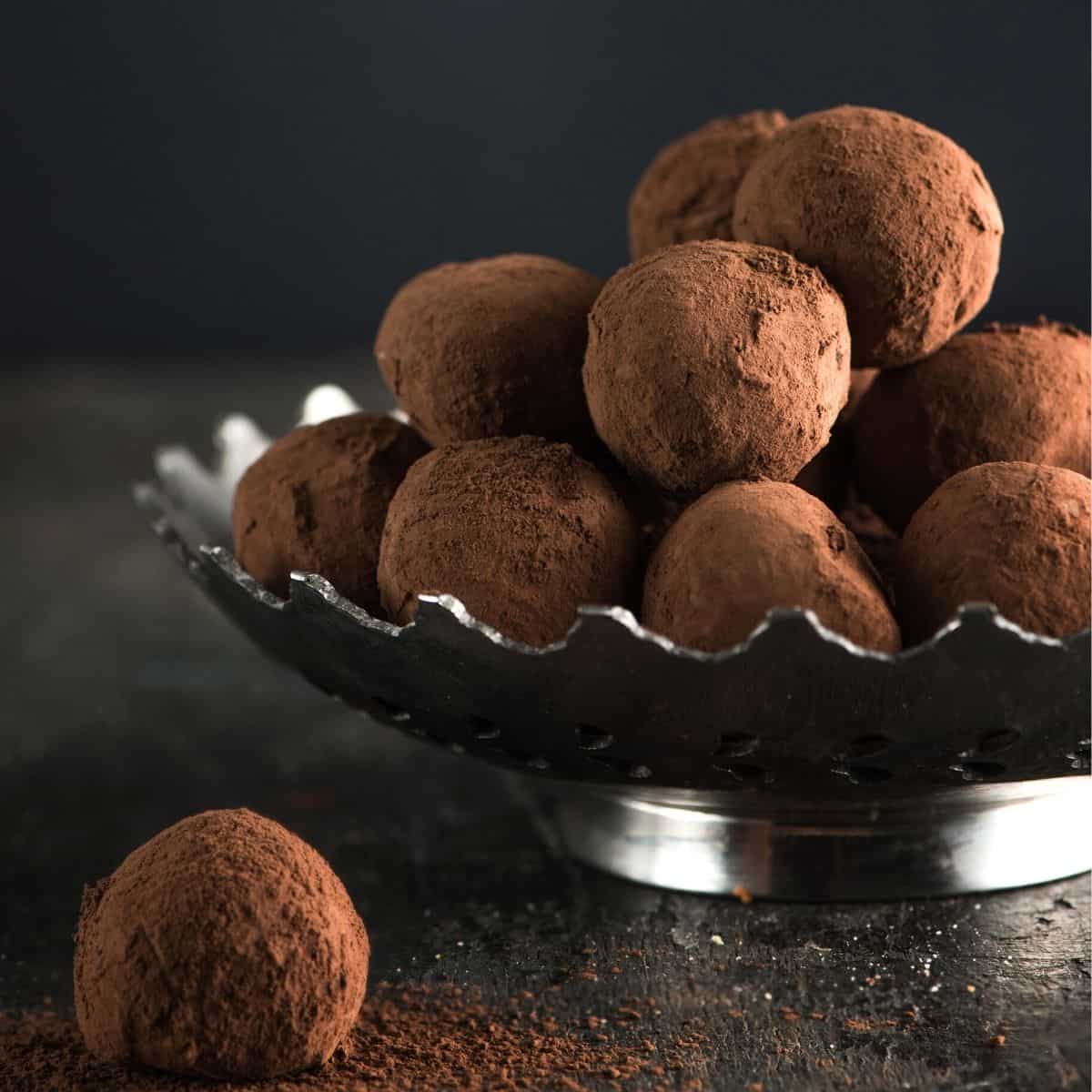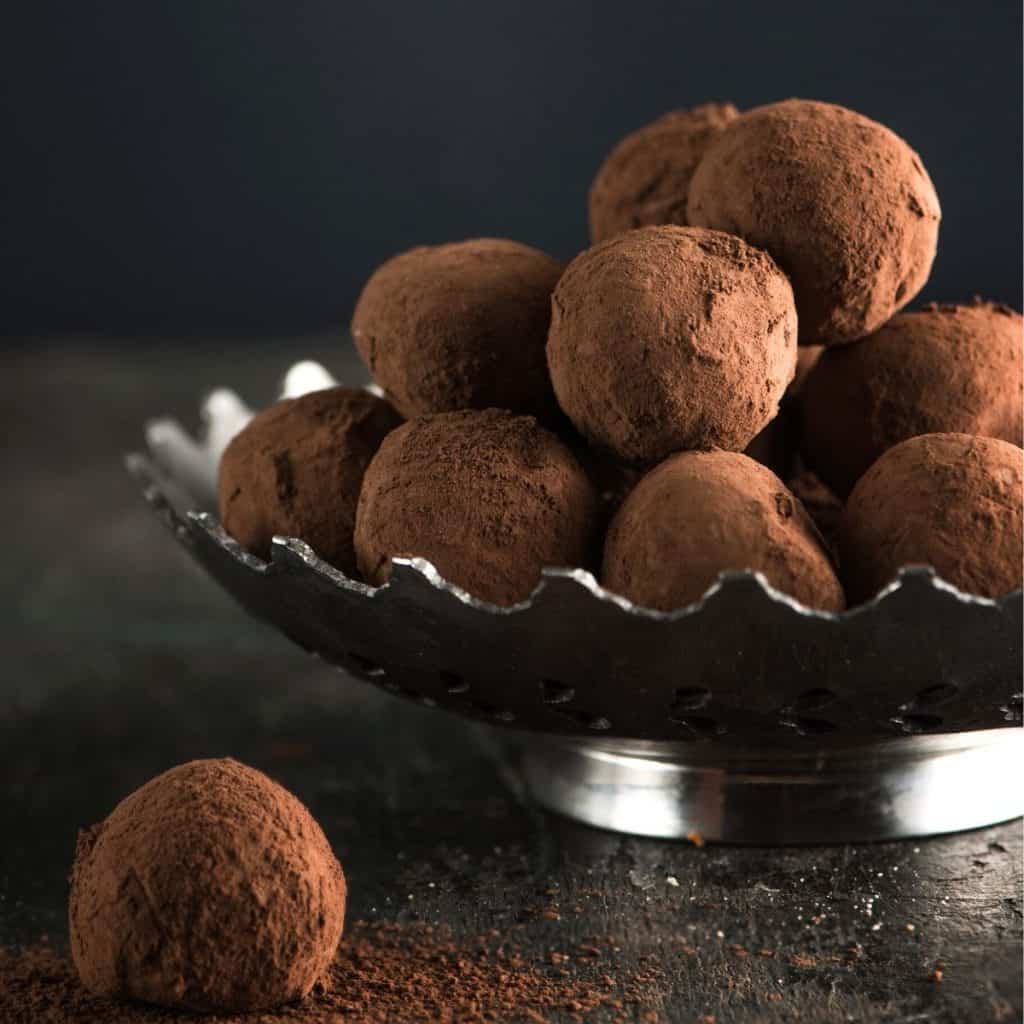 Sweeteners
If you don't have the monk fruit drops that I use in this keto truffle recipe, it's okay. You can also use stevia drops.
In addition to the drops, you will also use an erythritol based sweetener. I personally like the one from Lakanto with monk fruit added in. You can also just use erythritol. The important part is that you will want sugar free sweetener in the powder form, which is called confectioner.
If you only have the granular form, that's okay too. You can make it into powder with a blender, like the Nutribullet, or leave it as is. When it's in the powder form, the texture will be better and you won't get the cooling affect as much. Having a monk fruit/erythritol mix also helps prevent the cooling affect.
Tips and Directions
Make Pudding Instead
If you want to make these keto truffles into pudding, all you need to do is add 3 tablespoons of heavy whipping cream. Add more if you want your mixture thinner.
In this keto truffle recipe, you will be asked to use a double boiler. All you need is a pot for water to boil in. Then a bowl to place in this pot of boil water. In this bowl, you will add the chocolate and butter together.
Making the Keto Chocolate Truffle Balls
Using a cookie scooper will help in making uniform balls and also help in preventing the keto truffles from melting in your hands some. Once your mixture has chilled and formed a solid, scoop out the size you'd like and place on a cookie sheet. Then place back in the fridge to chill more.
If you want the cocoa powder on your keto truffles, place some cocoa powder in a bowl. Take the truffles out of the fridge and roll them in the bowl. I did not add this cocoa powder in the nutrition of this recipe.
Storage
These keto truffles will be stored in the fridge and will last as long as a week. Do not remove these from the fridge until you are ready to eat them within 30 minutes.
Other Chocolate Desserts