As an Amazon Associate I earn from qualifying purchases.
I wanted to make an easy but slightly different pumpkin spice latte for you all this fall season.
It's easy because there's basically only 1 step. It's different because I added a white chocolate flavor. If you don't like white chocolate, that's completely fine, and you can leave it out.
Jump to: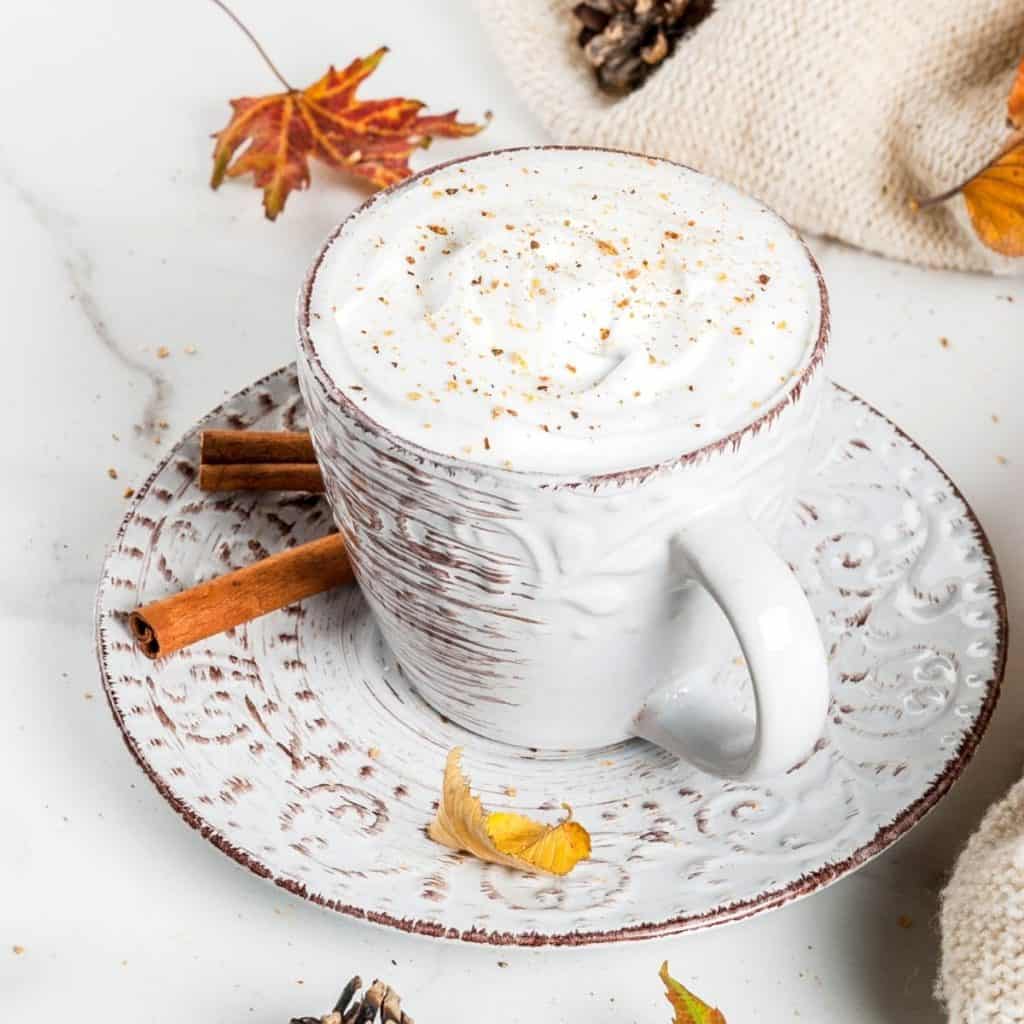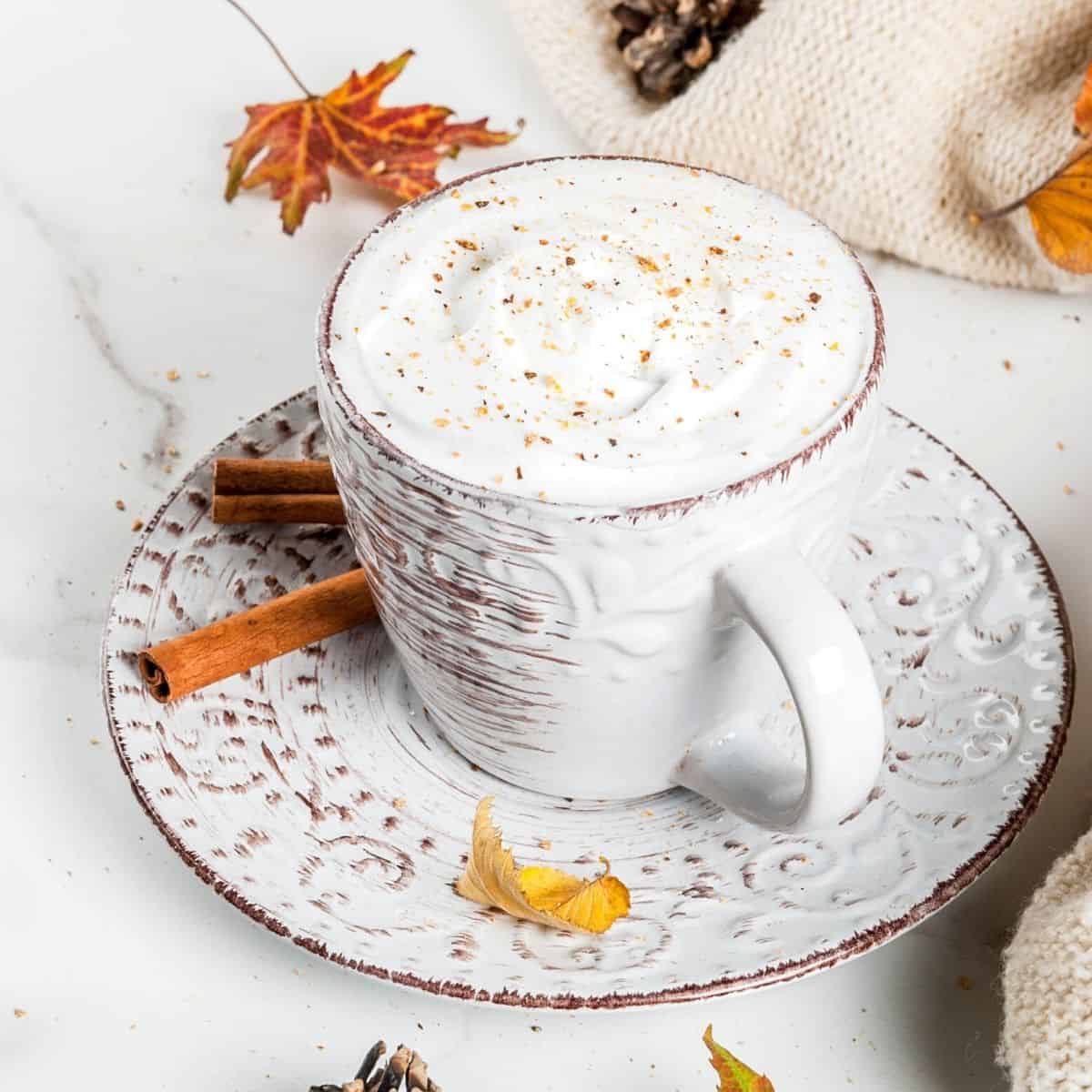 Ingredients
Hot Coffee: Of course coffee is important in this recipe, however make it as strong as you like. I personally like a blonde roast as this has more caffeine than a dark roast.
Cacao Butter: This is needed in the recipe to make it a white chocolate flavor.
Heavy Whipping Cream: I choose to make the keto latte with heavy cream since it helps make the PSL creamier compared to just a nut milk. If you can't tolerate dairy, go ahead and use coconut cream or a nut milk.
Liquid Monk Fruit: This is the keto sweetener I like best in a hot drink. If you only have erythritol, I would suggest grinding it up if it's not in the powder form already. This will help dissolve it better.
Pumpkin Spice: Pumpkin spice is the key ingredient in this drink. I did not use pumpkin puree as I wanted to make this recipe as easy as possible. Plus the puree has some extra carbs.
Salt: I know it sounds crazy to add salt but adding this really brings out the flavor more especially when you use cacao butter.
Instructions & tips
This recipe is very easy to make. All you have to do is add everything to a blender and mix it up. That's it!
To help with getting everything blended together with the cacao butter, I would cut it into smaller pieces. This will help it melt faster.
Alterations
White Mocha: If for some reason you don't want any pumpkin on a certain day, but a keto white chocolate mocha sounds amazing, you can do this. Make the recipe as it is but leave out the pumpkin spice. Easy peasy.
Extra Fat: If you are looking for an extra burst of energy, add in some MCT oil. This oil gets converted into energy quicker than say olive oil. Also when you blend MCT in a hot beverage it makes it creamier. By doing this you could then call this drink a bulletproof variety.
No White Chocolate: If you don't want any white chocolate flavor that's completely fine. Just leave out the cacao butter and add about 2-3 tablespoons extra of heavy cream or an unsweetened nut milk.
Questions
How many carbs are in this classic drink?
This is a question often asked. According to the Starbucks website, this classic fall drink contains 52 grams with 50 of those all from sugar. While this drink here only has 1.5 total carbs.
Why is there no pumpkin in this latte?
There is no pumpkin in this drink because I wanted to make your life easier with less waste. For some reason, we have to buy a full size can of pumpkin in the stores and most lattes do not use the whole can to make a few drinks. I also wanted to keep the carbs as low as possible.
More Pumpkin Recipes
The form you have selected does not exist.