As an Amazon Associate I earn from qualifying purchases.
As I mentioned in my zero carb pizza crust post, one of my current jobs is working at a pizza place. Other than eating just the items at the top of the pizza, I also enjoy their meatball bake.
I still have to be careful as it's still somewhat higher in carbs than I would want. I've made the meatball bake myself at the store and just used sausage and less pizza sauce.
Then, I created my own meatball and a recipe was formed for you all!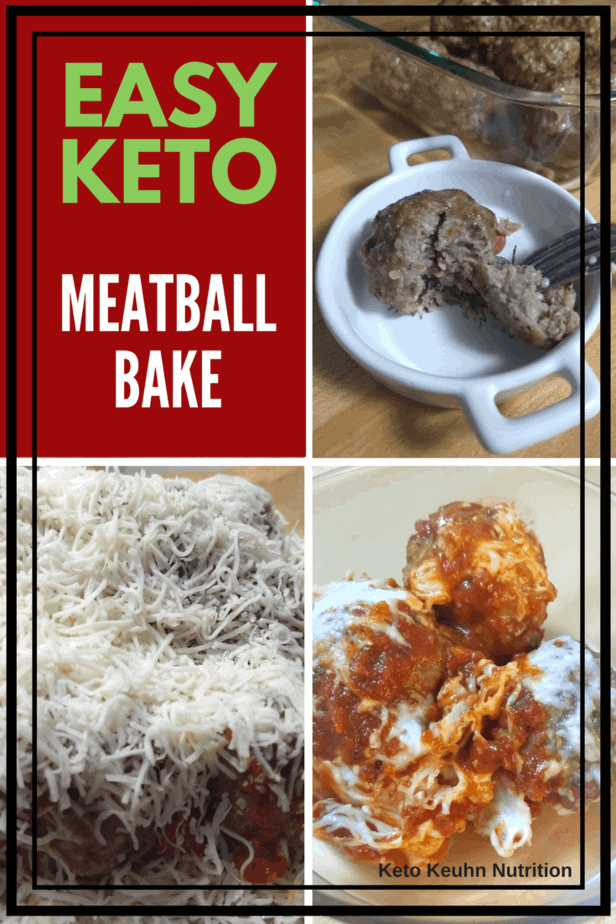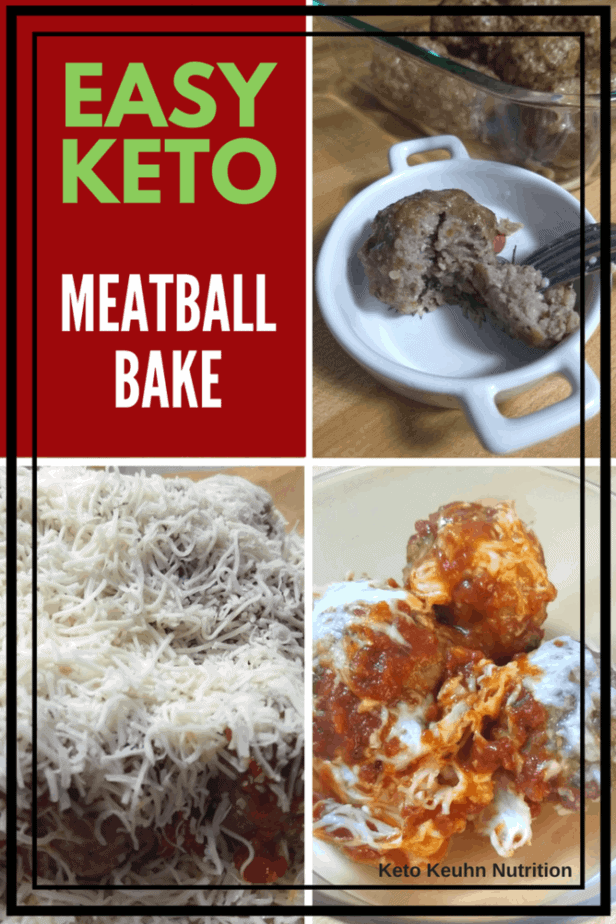 Nutrition Tidbit
Low Vegetable Trial
I recently started to eat a lot fewer vegetables and kept my carbohydrates under 20 grams of total carbs. In a couple of weeks, I noticed that my sore shoulder got a lot better.
It was still sore but it didn't get worse as it did in the past when I added more strain to it. Every time the weather would change, such as rain, I could feel it in my shoulder.
Also, when I start to do more deliveries at the pizza place, my shoulder would become a lot worse. However, when I kept my carbs under 20 and a very small amount of vegetables, my shoulder did not get worse during these times.
One thing that confirmed this lack of increased shoulder pain was when I overdid my carbs, sugar carbs, at my grocery store job. They had a holiday food tasting one day and the leftover pie samples found themselves in the break room and into my stomach.
The next day or that same night, my shoulder started to get worse. As I type this right now three days later, my shoulder is throbbing. I didn't even deliver pizza tonight.
Experiencing this over the last couple of weeks and these last few days was defiantly eye-opening for me. Amber O'Hearn gave this speech at Ketofest 2017 titled The Carnivorous Human.
I thought it was a pretty interesting video/speech and it's something to think about. You can watch the video here. Tell me what you think after you watch the video.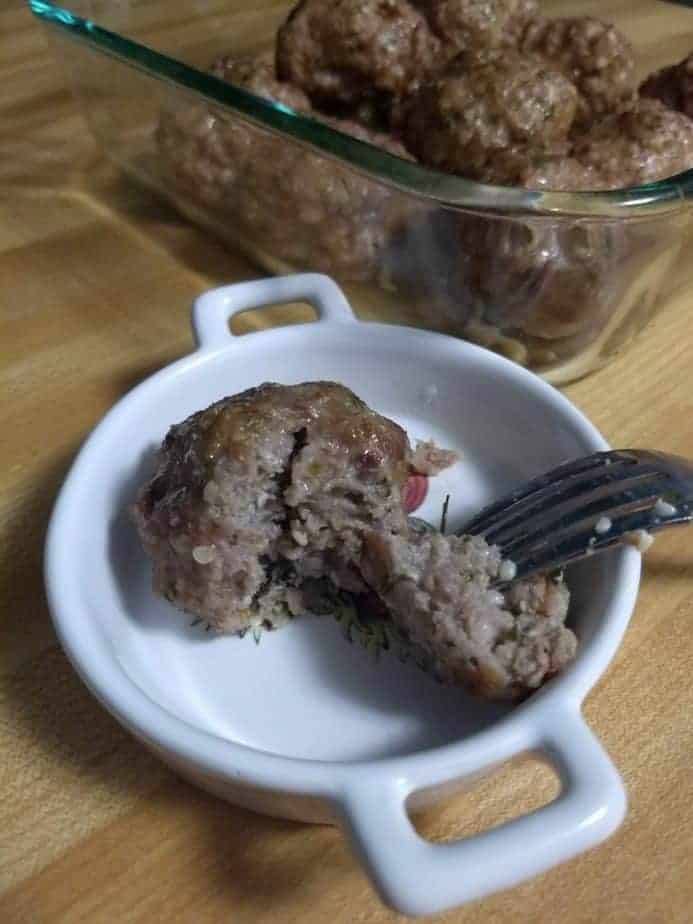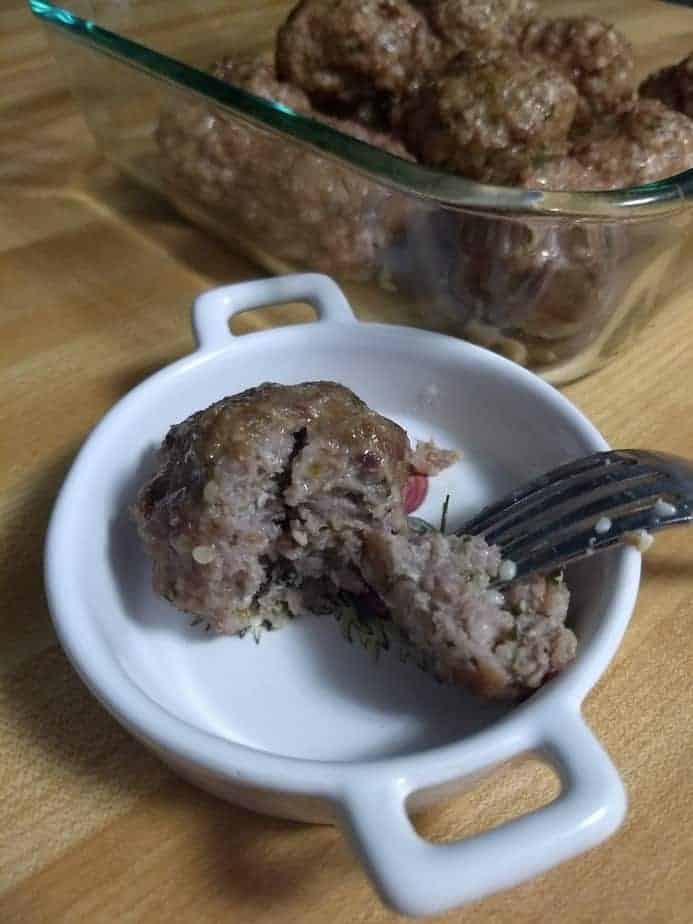 Nutrition Facts (5 servings)
Calories: 388
Fat: 31
Protein: 24
Carbs: 5
Fiber: 2
Net Carbs: 3
To log the recipe on MyFitnessPal search: Keto Keuhn Nutrition – Meatball Bake
Notes About the Recipe
This meatball recipe doubles great for some meatloaf. For the Italian sausage that you use, try to find one lower in carbohydrates. I have found one with 1 gram of carbs for four ounces of meat. The brand name is Randolph Market.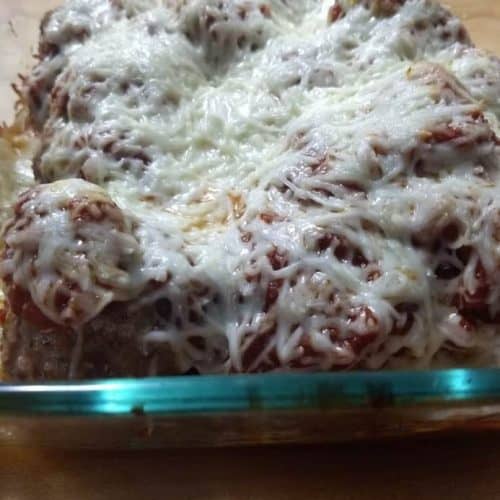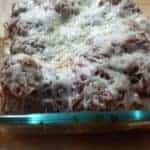 Print Recipe
Meatball Bake
Ingredients
1

lb

Ground Mild Italian Sausage

1

egg

1/4

C

Heavy Whipping Cream

1/4

C

Hemp Hearts. I use these

1/4

t

salt

1/4

t

pizza seasoning

1/2-3/4

t

Worcestershire

1

C

Pizza Sauce. I use Di Salvo's Pizza sauce.

1

C

Shredded Mozzarella Cheese

I used Kraft. The best would be to shred your own.
Instructions
The first 7 ingredients are for the meatballs. The other 2 are for after.

Set oven to 400 degrees Fahrenheit.

Combine all of the meatball ingredients together.

Form into ball shape. The meatball size is up to you.

Place meatballs into a square casserole dish or a cast iron pan.

Bake for 18-24 minutes. Times will vary with your meatball size and ovens. Internal temperature should be 160 F.

Once to temperature, pour the pizza sauce over the meatballs.

Sprinkle the cheese over the top.

Place back in oven for 13 minutes or until cheese as melted.