As an Amazon Associate I earn from qualifying purchases.
If you haven't made a keto dalgona coffee yet, you are in for a special treat!
Dalgona coffee, also known as whipped coffee has crazily taken off like wildfire on social media platforms (such as tik tok and IG), and rightfully so. It's the most delicious, velvety coffee and easy coffee to make at home.
This coffee origin is from South Korea and is not keto, however, it's super easy to make this recipe sugar free.
Jump to: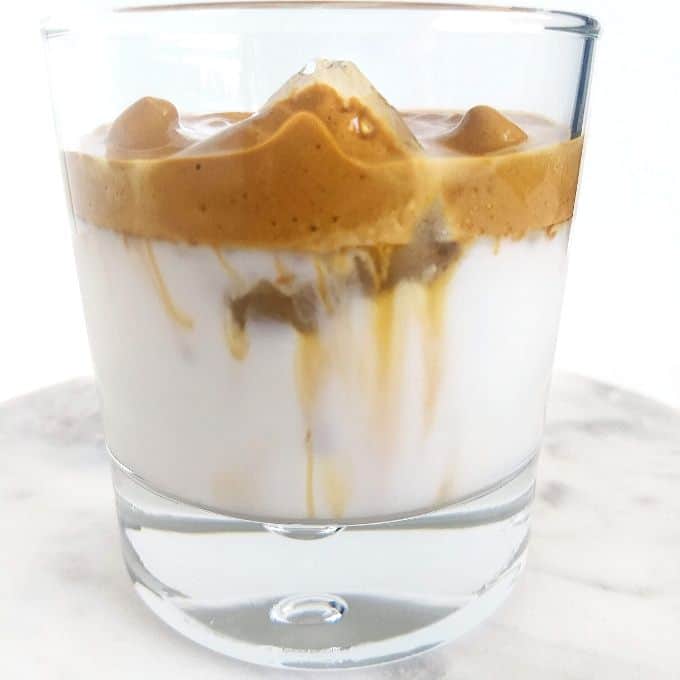 Base Ingredients
Instant Coffee
Granular Keto Sweetener, I like using a blend of erythritol and monk fruit sweetener
Hot Water or Boiling Water
Cold Unsweetened Nut Milk
Yes, that is it! This will yield the most amazing frothy coffee you ever had. People will also add ice cubes to make it a colder iced coffee. The choice is up to you.
You can also increase your whipped coffee sweetness level, but don't lower it much, as you need the sugar texture to form the whipped coffee. The amount of the nut milk is also at your discretion.
Instructions
In making this keto whipped coffee recipe, you will add in your instant coffee, granular keto sweetener, and your hot water. You will mix everything with a hand mixer or a whisk and get a good arm workout in. I'm team mixer. HA
The dalgona will be dark at first but the finished result will give you a light golden color. Perfect for placing it on top of your nut milk, such as unsweetened almond milk.
Once your whipped dalgona is on top of your nut milk, mix it up to bring it all together. This keto coffee will soon be your favorite chilled coffee to make at home.
Video Instructions
If you would enjoy instructions in video form for this dalgona coffee, I found this video online for you all. This is the non keto version, but the process is the same.
You have Questions, I have Answers
Can you make whipped coffee with coffee grounds?
Sadly no you can't. Some people say you can use very fine coffee grounds, however, I have not tried this. There are others that say this does not work. If you try it, let me know how it turns out.
Is this coffee without sugar possible?
No, and yes. If you are talking about true sugar, then the answer is no. We need the sugar structure in forming the velvety coffee.
However, you can still enjoy this drink on a low-carb keto diet if you use granular sugar, such as erythritol. My favorite one to use is mixed with monk fruit.
How do I make it sweetener without adding more total carbs?
Great question because I have done this in the recipe below. I still used erythritol and monk fruit blend, however, I also added some liquid monk fruit drops.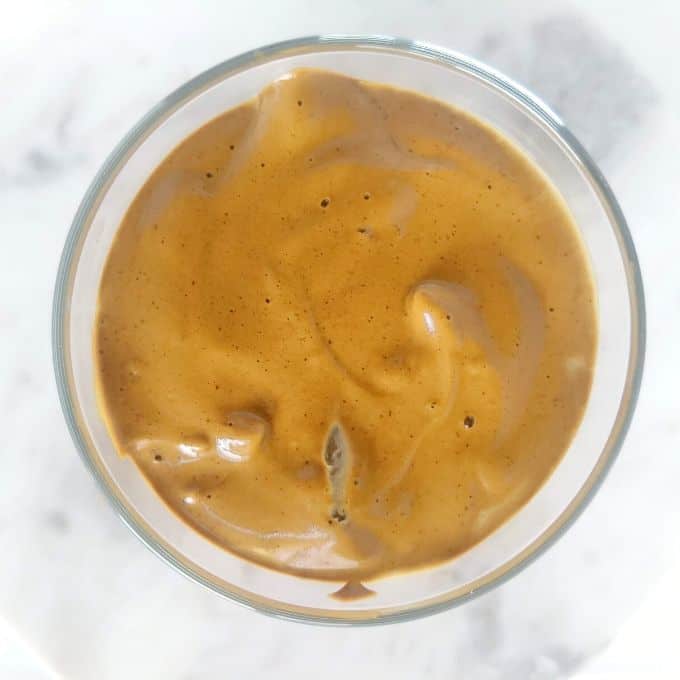 What do I need to mix it to whip it correctly?
You have options here. One would be to use a hand mixer, which is what I used. Second, you can use a whisk. Some say it takes about 500 strokes. Lastly, you can also use a milk frother.
Is dalona coffee sweet?
Even though you had equal parts sugar to the instant coffee, it's still not that sweet. However, this recipe is made sweeter as I changed the classic recipe a little bit.
What does the coffee taste like?
It has a very strong coffee flavor in it's pure form. The recipe below is not as strong as the classic whipped coffee. However, you can adjust the ratios and make it stronger. I also added some vanilla to boost the flavor.
Additional Flavors
The base recipe of whipped coffee flavor may only be the coffee flavor and milk. However, this does not mean your coffee needs to stay that way.
Check out this post where I have over 11 different recipes that you can make with the keto dalgona coffee base recipe. A few of the flavors are salted caramel and mocha. Also, have you ever thought about making tea versions of this? I've got those over there too.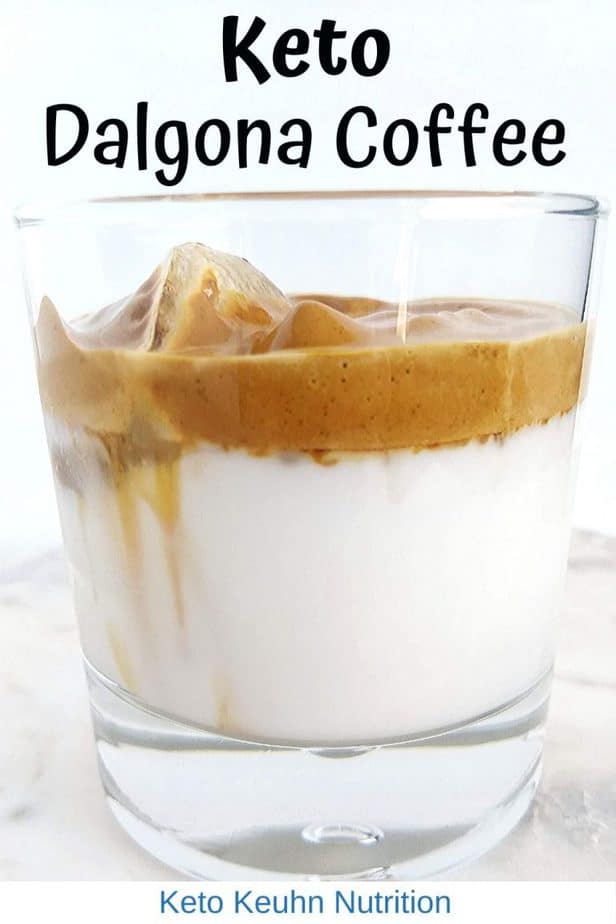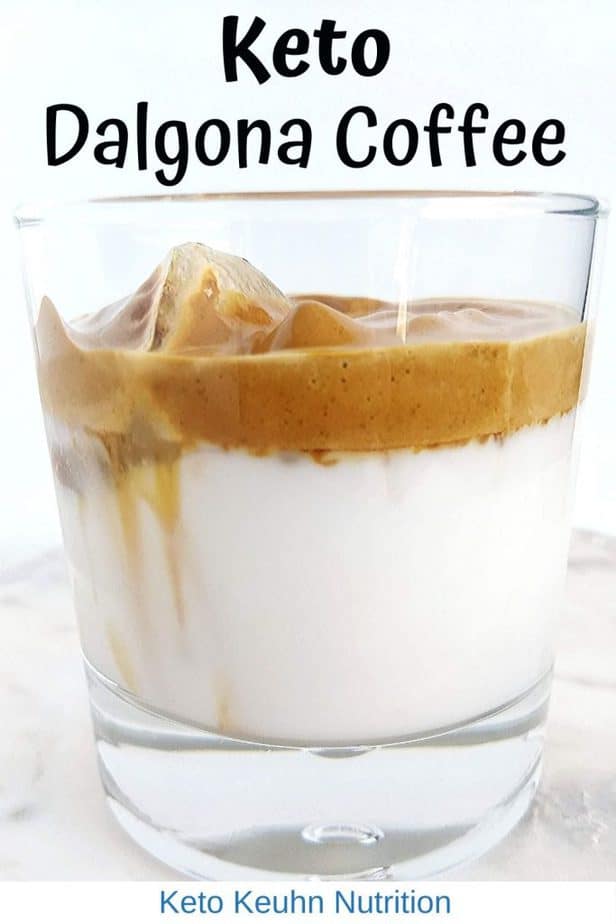 If you like coffee, you may also enjoy these recipes