As an Amazon Associate I earn from qualifying purchases.
Thanksgiving is a holiday that is traditionally spent with a large group of people, yet it doesn't have to be. Below I help you make the best low carb Thanksgiving meal for 2 or 4 people.
There are recipes to choose from along with some tips to make it a smooth holiday for you.
What can I eat on keto for Thanksgiving? You can enjoy all of the traditional food you have at Thanksgiving. There just needs to be some adjustments in how you make each side dish and desserts. The recipes below do just this.
Meat Options
Traditionally making a large turkey is the way to go, but not for two people or even four. If you don't want leftovers, think smaller. You also don't have to eat turkey. This holiday is really about being thankful, not eating turkey.
Below is a list of meat recipe options to choose from. You can still eat turkey with these ideas below. There are 3 turkey options and 3 non-turkey options.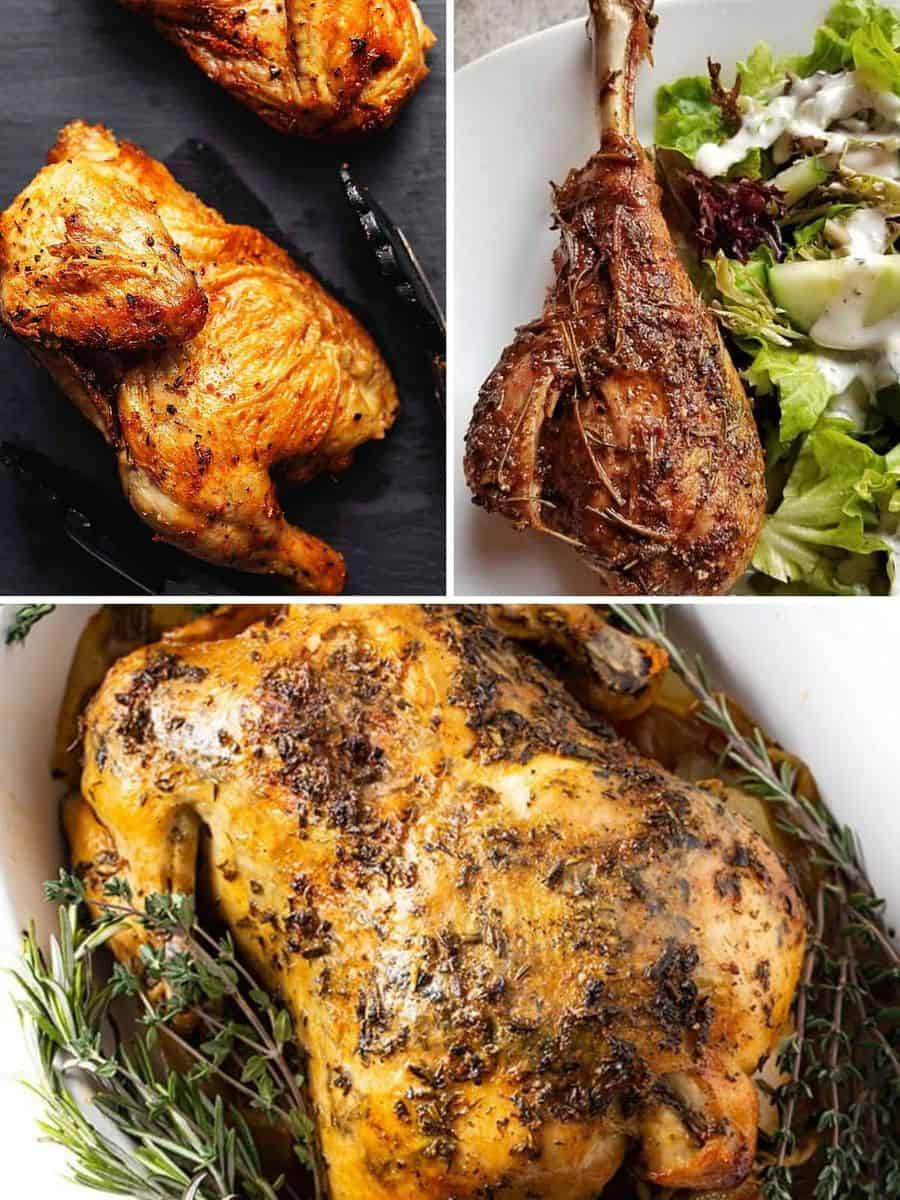 Side Dishes
Cutting down on how many side dishes you make will help you. Pick out your favorite 2 dishes and just make those.
Some of these keto Thanksgiving side dishes have 6 servings, however, you can easily fix that. All you would have to do is cut the recipe in half, to make it easier for the two of you. There's always the option of leftovers too!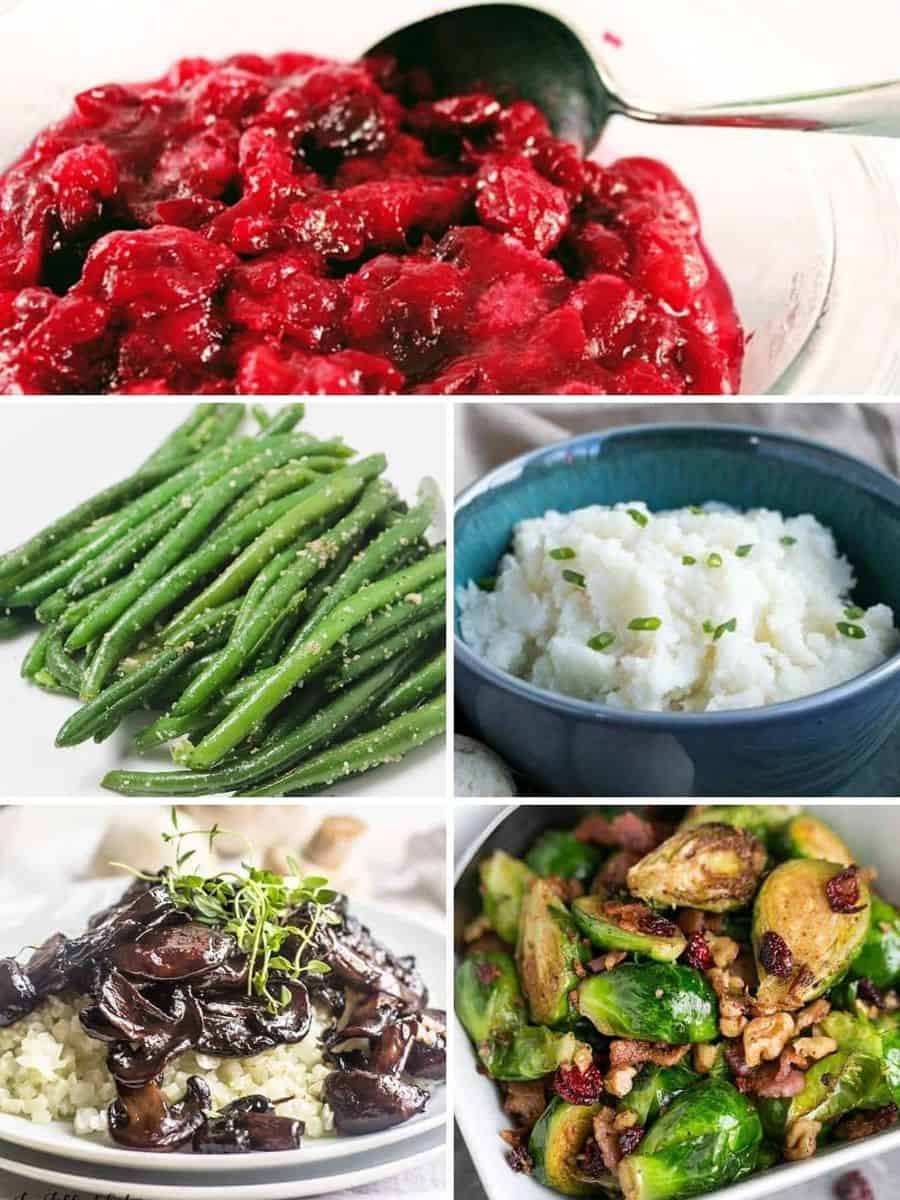 Deserts for 2
Thanksgiving without pumpkin pie is not something I want in my life. Luckily for me, I created a pumpkin pie already with only two servings. This pie recipe is even egg-free.
If you are not a pumpkin pie fan, Carolyn has made this amazing Pecan Pie for two and would be perfect.
Or if you are more of a carrot person, make this Carrot Cake for Two dessert. L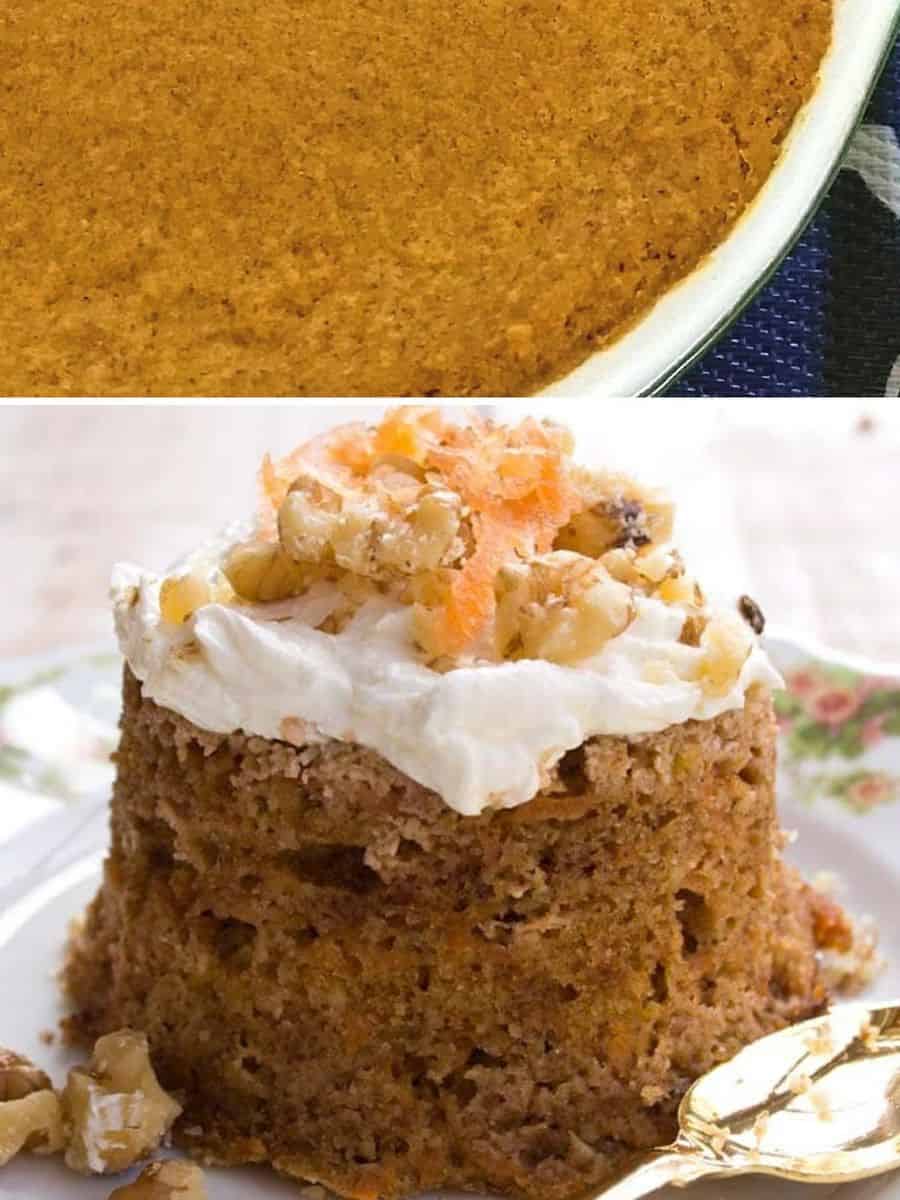 Tips
These tips below will make your holiday easier.
Buy the Rolls
There's a bread and muffin mix from HighKey, you can easily make. Their products have never disappointed me. As a way to help run my site, I do earn a small amount from HighKey sales. If you use code KETOKEUHN you get 10% off your purchase.
Make Plans for Leftovers
Sometimes it's just hard to find recipes for just 2 people and not have leftovers. With that being the case, have a plan for your leftovers if you have any.
Freeze some items, such as the dessert.
Plan to have leftovers on purpose. This can help you have future meals prepped and ready to go for the week ahead.
Make a casserole, soup, or salad out of the extra meat.
2 Additional Tips
When going grocery shopping, make a list before you go. This way you won't forget anything and have to go back to the store again when it's busy.
Make sure that you have all the tools and special kitchen appliances that you will use for each recipe you want to make. This may be a good excuse to finally buy that air fryer or instant pot. 🙂
Summary
Cook something smaller than a whole turkey to share among the two of you.
Only make two or three side dishes to share.
Have a plan for your leftovers, if you have any.
Keep it simple and buy premade items such as rolls.
Make a grocery list.
Double-check that you have all the tools and kitchen appliances you will need.