As an Amazon Associate I earn from qualifying purchases.
This bread is merely bread with zero carbs. And when it says zero, I mean no carbs and zero fiber, no extra math to make the carbs equal to zero. There are no almond or coconut flours. No nut or seed butter either.
Jump to: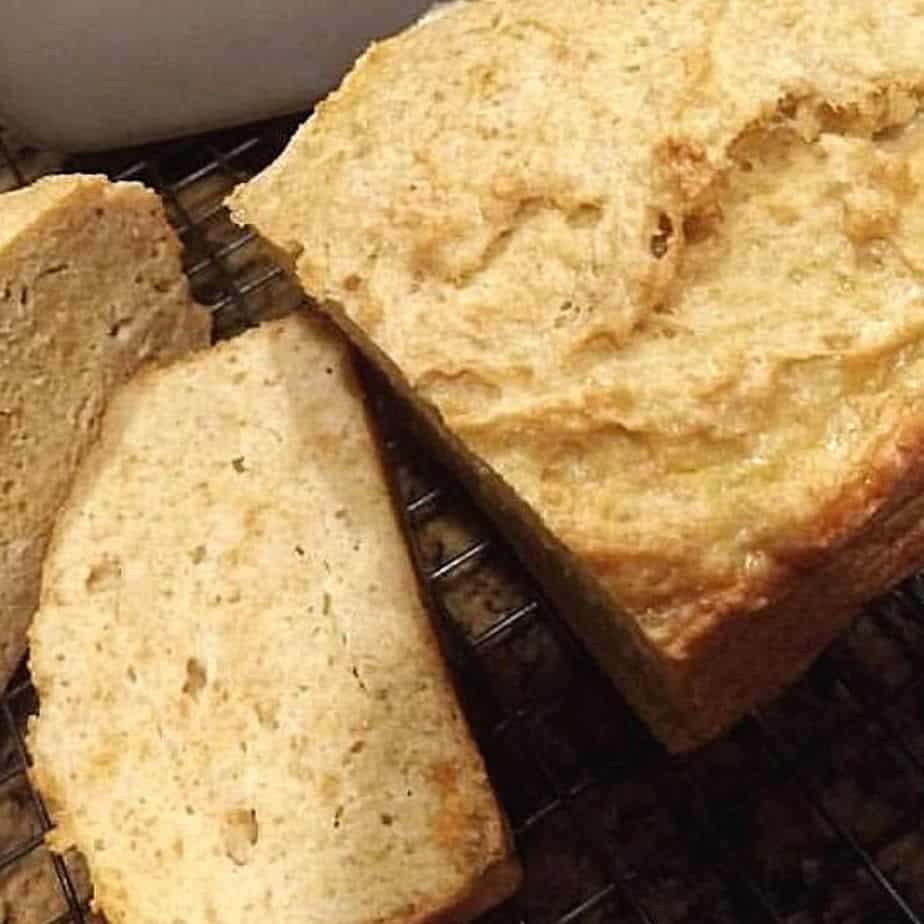 Ingredient Substitutions for the Carnivore Bread
The Ground Meat
The original recipe calls for ground pork. However, beef and even chicken will also work. Ground turkey would also do the job. Depending on what meat you choose the macronutrient content will vary.
For example, if using ground chicken breast, the loaf will be leaner compared to using ground pork.
Pork Rind Options
There are pork rinds out there that are flavored. This recipe calls for your basic non-flavored variety. However, feel free and experiment with flavors.
Pre-Crushed V.S. Whole
You can find pork rinds that come pre-crushed or you can crush them yourself. If I'm feeling lazy I will use the pre-crushed kind. This makes cleaning and life just that much easier. The pre-crushed kind could cost more though, so keep that in mind.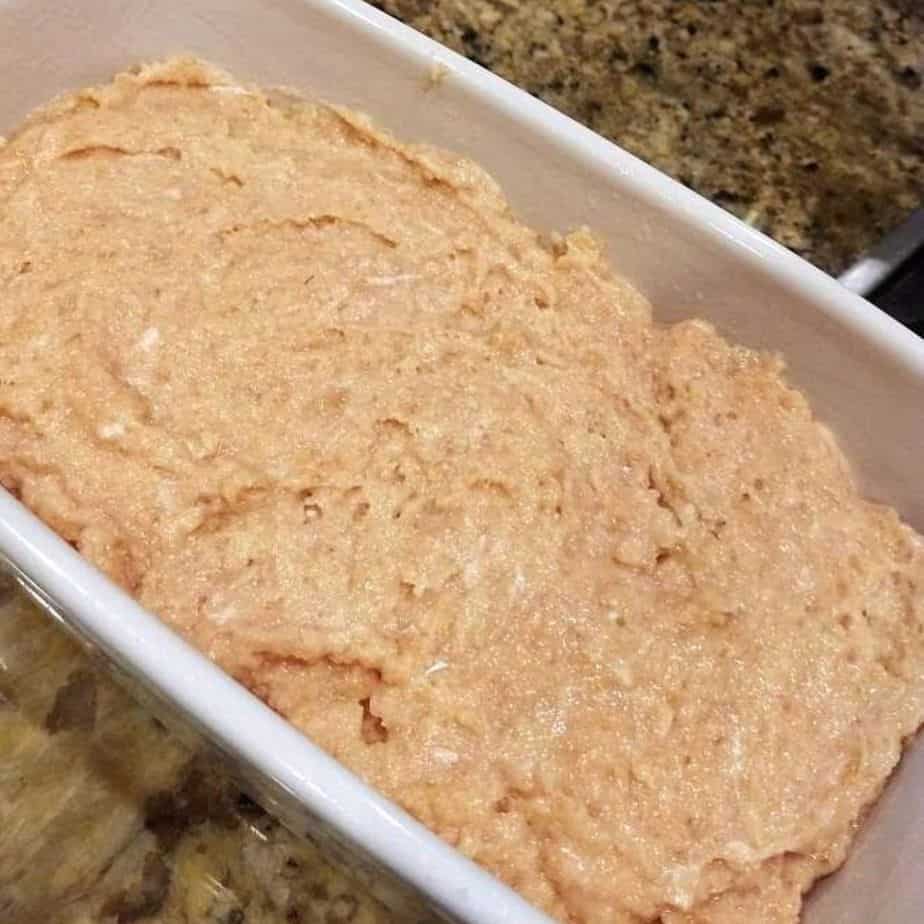 Video Instructions
Jonathan the maker of this recipe made biscuits out of the no-carb bread at Robert's house. The video below shows him making this zero-carb bread. The time mark is from 14:30 to 18 minutes
Jonathan Shane is the person to thank for this recipe.
Reviews
Those who have made this no-carb bread have loved it.
Eat_breathe_keto on Instagram made this bread. She couldn't even wait to taste it before she took a bite.
Sarahbenn8 loved this no-carb bread so much, she has it on her story highlights on her Instagram page.
Adriennegustafson over on Instagram has made this pork rind bread with chicken and absolutely loves it. In fact, the photos in this post are hers. ????
Common Questions
Does the keto bread taste eggy?
Unlike some keto bread out there, this bread is not eggy at all.
Texture
This pork rind bread is also pretty dense, not your usual keto bread recipes that can come out soggy and eggy.
The Flavor
It can give off the flavor of the meat you choose to use for this recipe.
Adrienne used chicken in making this recipe. She stated that when you pair this pork rind bread with lunch meat or even use it for a grilled cheese sandwich, the chicken flavor is mostly covered up.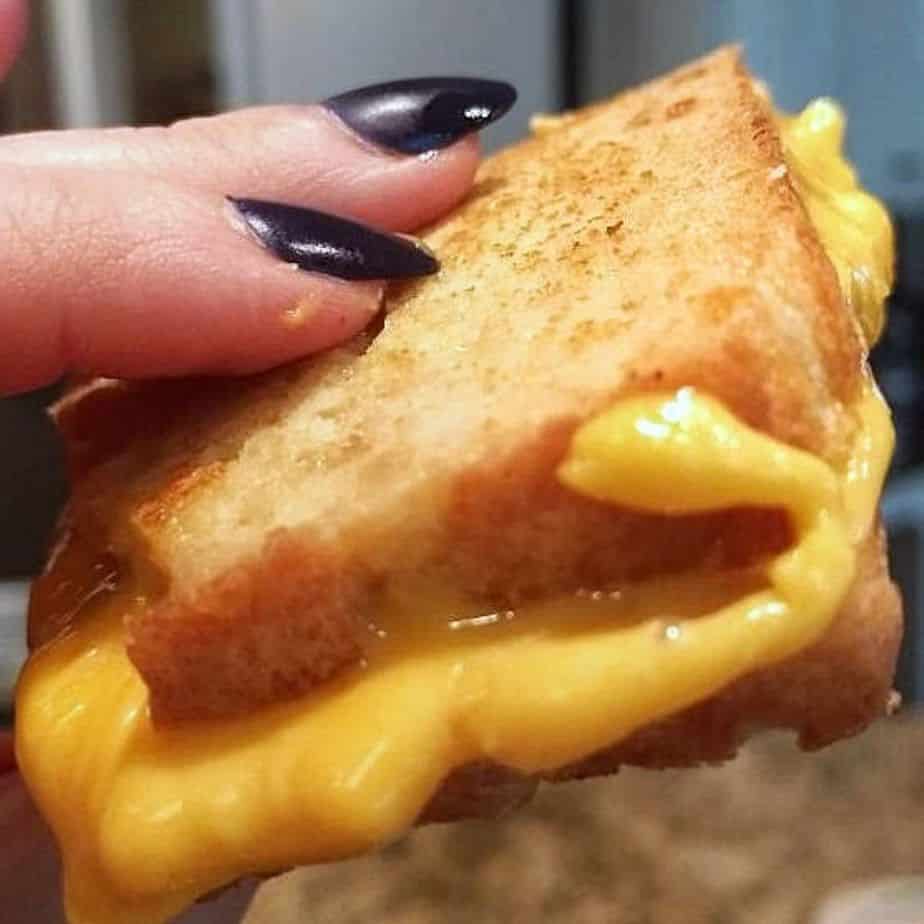 Could I make biscuits?
As can be seen in the video above, Jonathan creates biscuits out of this bread recipe. So, feel free to make those instead of the bread loaf if you wish.
Storage
Once the bread has cooled. Place it in an airtight container and keep it in your fridge for up to 7 days. You can also store the bread in your freezer.
If you choose to put some loaves in the freezer, pre-slice it and put parchment paper between each slice. Doing this will make it easier for you to take slices at a time.
Related Posts You May Enjoy
Keto Bread Related Posts
Since writing this recipe, I have a few more posts you may be interested in reading.
If you make this recipe, let me know how it was in the comments and give me a rating.