As an Amazon Associate I earn from qualifying purchases.
These soft keto macadamia chocolate cookies are my new go-to treats to make for a party. Macadamia nuts are pricey but you only need a little bit and well worth it every now and then. Plus they are high in fats, that can help you stay full.
I've always loved a nice chewy cookie especially with a slight crunch on the outside, just like the perfect brownie. As a child, I would call it a bendable cookie. haha My older sister then proceeded to make fun of me, like any older sibling would.
Share these cookies
I predict that if you love a cookie that's like the perfect brownie, this cookie is for you! Using monk fruit for my sweetener has been the best sugar substitute I have found so far.
This monk fruit does not give the cooling effect people have found with just erythritol. So, bring these soft keto macadamia chocolate cashew cookies to the next party you attend and see for yourself.
Don't even tell others they are low carb or keto. I did this at my work and people loved them.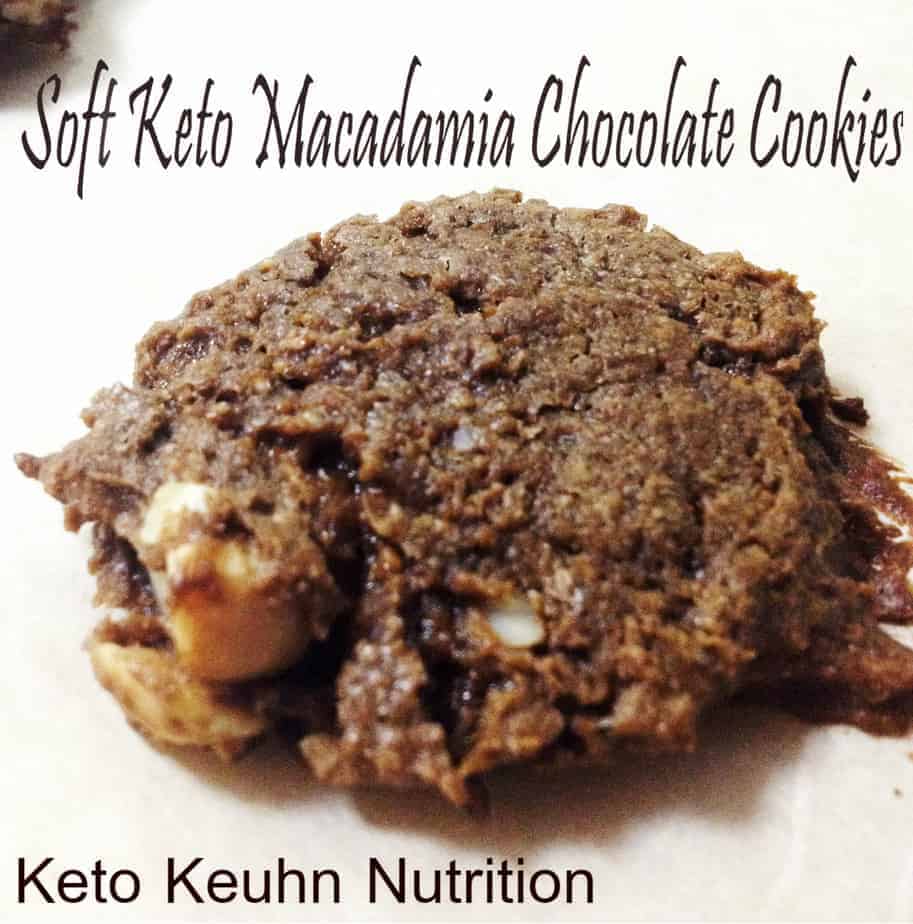 Nutrition Tidbit
Cashews
As far as fats go, cashews are highest in monounsaturated fats. Olive oil is another great source of this fat along with avocados. Monounsaturated fats are a large proponent of the Meditarian diet.
The proteins in cashews will give you a complete protein profile. Cashews are also a good source of magnesium with 20% of your daily value in 28 grams of cashews, which is about 1/4 Cup.
Nutrition Facts (1 cookie):
(This recipe will give you about 12 cookies)
Calories: 82
Fat: 7
Protein: 2
Carbs: 3
Fiber: 1
Net Carbs: 2
To log the recipe on MyFitnessPal search: Keto Keuhn Nutrition – Macadamia Chocolate Cookies
Adjusting Carb Count for Erythritol
If counting erythritol the carb count is 8.3 grams.
Notes about the Recipe
Please understand that the nutrition may change depending on the brands you use. Also, have fun with this macadamia chocolate cookie recipe; add different nuts or even make it double chocolate chips with Lilly's chocolates.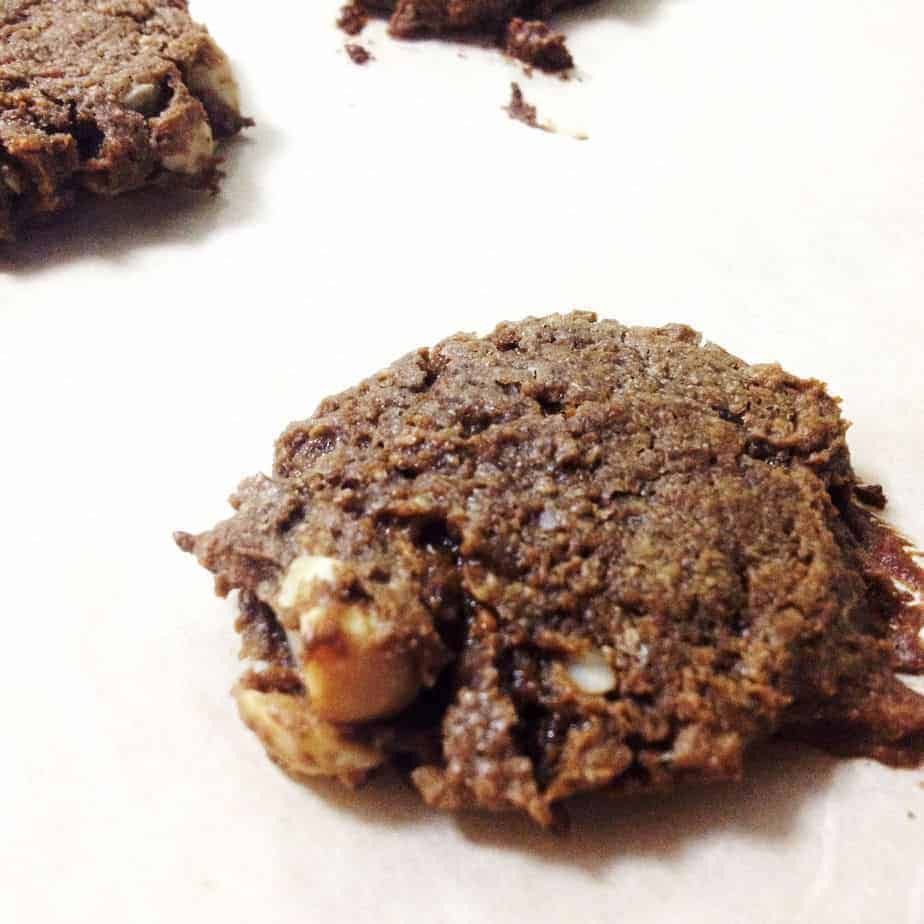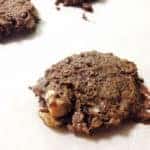 Print Recipe
Macadamia Chocolate Cookies
Ingredients
1/2

Cups

Cashew Butter

I used fresh ground cashew butter from Fresh Thyme Farmers Market, which gives 2 net carbs per 1 Tablespoon. If you are not able to find a lower carb butter This cashew butter will work. The cookie net carbs will be 3 net carbs instead of 2.

1/3

Cup

Monkfruit Sweetener

1

Tablespoon

Cocoa Powder

1

Tablespoon

Peanut Butter Powder

1

Egg

3/4

teaspoon

Vanilla Extract

1/2

teaspoon

Baking Soda

1/4

Cup

Macadamia Nuts or Lilly's Chocolate Chips.

Nutrition facts are for the nuts.
Instructions
Mix all of the dry ingredients together.

Add all of the rest, dry, ingredients.

Mix all the ingredients together with a hand mixer.

Form 1 inch balls. You can get 12 balls. This mixture will be very sticky, so using a cookie scoop will be handy.

Bake at 350 degrees for 6 minutes.

Take tray out and push down the cookies to your liking.

Bake for another 2 – 3 minutes