As an Amazon Associate I earn from qualifying purchases.
If you are looking for the best flourless keto cookies, stop looking. These macadamia cookies will be loved by all. They have the perfect texture. Not too cakey, or too dry.
Jump to:
Ingredient Substitutions
This recipe uses cashew butter, which I understand can be harder to find and is a little bit more expensive than other nut butters. If needed, you can use other nut butters such as peanut butter, almond butter, or even sunbutter.
I like the cashew butter the best as it has a milder and sweeter flavor than the other nut butter options.
Baking Soda v.s. Baking Powder
So far my recipes have used baking powder but these keto cookies use baking soda instead and it makes all the difference in the world. Below in the photo, you can see the different textures each baking leavening agent produces.
The baking powder produces a more airy soft cookie, close to the texture of a cake. While the baking soda produces a chewier like consistency.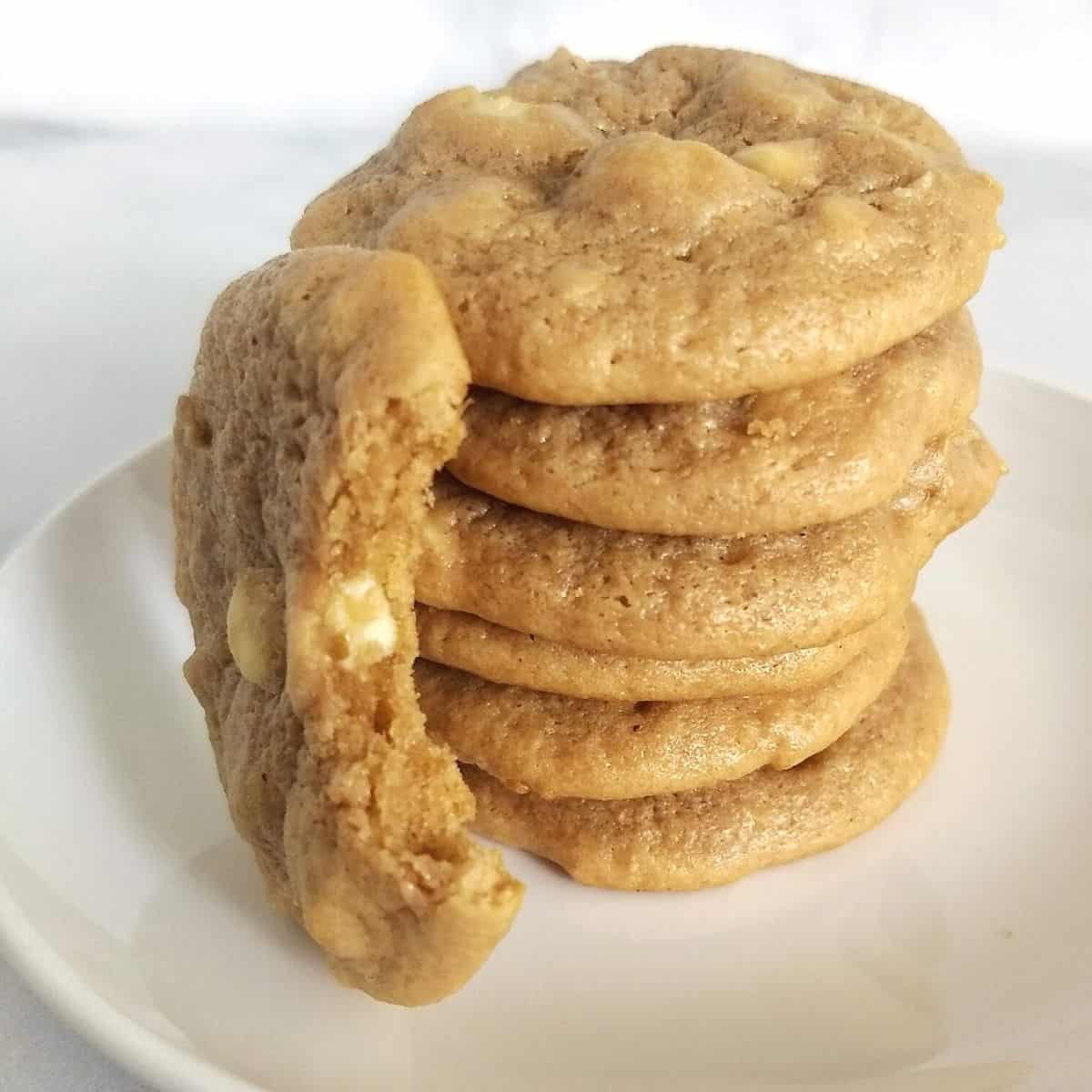 White Chocolate Chips
Where do you get Keto White Chocolate Chips?
You can get them at a few places since there are 2 different companies that sell them. Choc Zero, my favorite, or Bake Believe. Bake Believe is sold at Walmart. You can get Choc Zero on Amazon or directly on their website.
Review of Bake Believe's White Chocolate Chips
These chocolate chips do not hold their shape well and melt into the baked goods. They are very sweet, almost too sweet for me. The flavor is kind of close to the real thing but not quite there.
Review of Choc Zero's White Chocolate Chips
The moment I tasted these, I feel in love. They reminded me of what white chocolate is supposed to taste like and with just the right amount of sweetness. These chips also hold their shape when you bake with them.
Tips and Directions
Cooking Time
The time you cook these cookies is very important. You may think it's crazy but there will be a big difference between 4 minutes and 6 minutes for the end result of the cookies.
Cake like Cookie
If you want a cookie that's more like the texture of a cake, add in 1 teaspoon of coconut flour. Coconut flour is really good at soaking up moisture and creating a cakelike texture.
Batter Texture
Below is a photo of what the batter will look like after you are finished mixing everything in.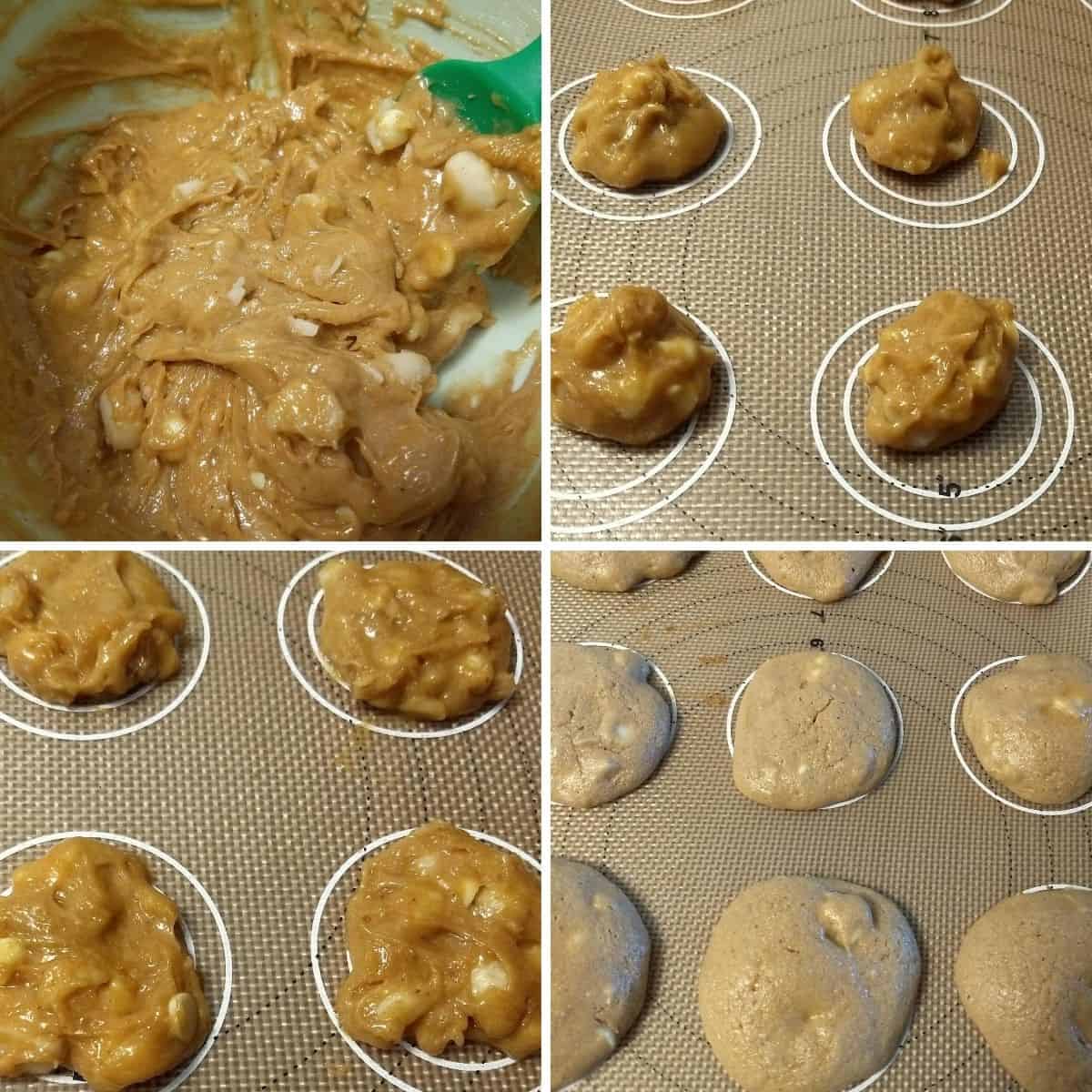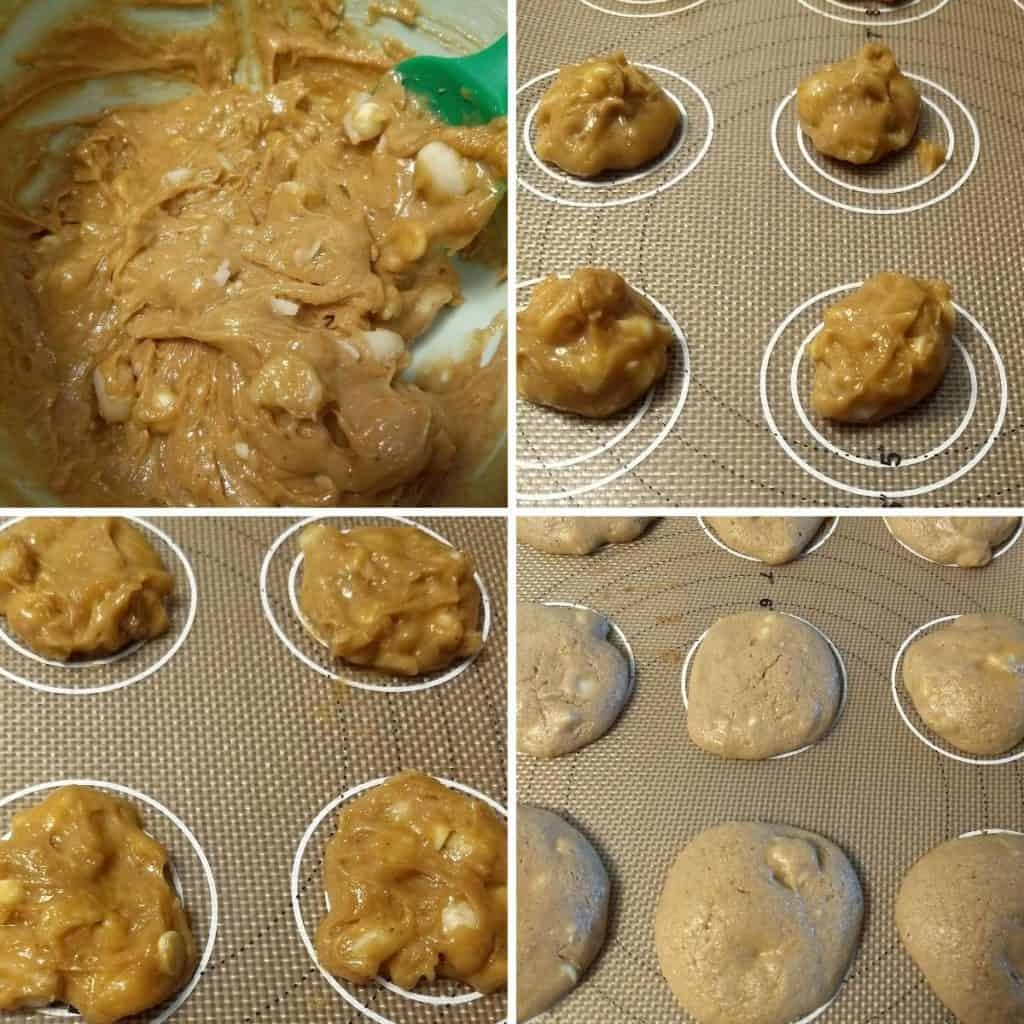 Storage
Keep these in an airtight container in your fridge for up to a week. You can also keep them in the same container on the counter for a few days. The cookies can also last as long as 3 months in the freezer.
If you keep them in the freezer, get a freezer-safe bag to put them in. Then try your best to remove most of the air. I like to suck it out with a straw.
More Keto Cookies