As an Amazon Associate I earn from qualifying purchases.
Week Four
Week four is here and it's also the start of Phase 2 for me. I have found my protein threshold and have also learned that I like a higher fat percentage. Having learned my protein threshold, I plan to learn what fat percent I like the best. Not everyone will be doing this, but I'll be slowly increasing the fat percent each week. This week four I'm starting at a 80% fat.
Monday
It was time to return to work again. Too bad we have to work anyway. haha
My new macros were set and I was ready to go as I had my day all planned out for lunch. I somewhat had a plan for dinner and when I got home but I allow myself to be flexible if I want a change for food.
Even though I lowered my protein to start this new phase I was still pretty tired from the carry over from last week. I got home and had coffee and sat my butt by the computer and I wanted to sleep. So, I just started to get ready for the night after a couple of hours and took a shower. Then, I thought that I would plant some flowers that I got the day before since I told myself I would on Sunday. After flower planting, I somehow had some more energy. Therefore, I did a leg workout! Super happy about that.
Tuesday
My legs were walkable and workable today at my job. YAY My body is getting better with being sore after a workout and I couldn't be happier. Yet, I'm pretty sure this means that I can push myself more. Bittersweet. I mean, I do want to push myself more. :0) I think? ha
Today after work my energy was a little better but still somewhat tired. No working out to be had.
I had changed what I planned for my food when I was at home so I spent a bit trying to readjust my food to fit my macros. Happily, I had a friend on IG and she helped me out. She said something that made me think of my Isopure protein. I mixed one scoop with water and some coffee extract and it was quite good if I do say so myself. Yet, sadly I had some mild heartburn when I was done drinking it. Large doses of protein and very little fat do not sit well for me. There were other fat bombs that I had after this drink into the night.
Tonight, I also worked on a few recipes for this site. You gotta get creative when you tracking your macros closely and have to hit them within 5 grams. Testing out a fat bomb recipe means using 1 tablespoon of oil or even half like I did tonight. haha I mean, I could do a larger batch, but I'm choosing not to for some of these.

Wednesday
Today, I started to notice that my shoulder pain was less. Yay to more of a fat percent compared to protein for me. I'm currently at 80% fat, which is where I started the course at. Last week I was at 78% fat. It's crazy to think that just a small percent can make a difference.
I also happily got my Keto Bricks in the mail! These bricks are a great meal replacement or two meals. They are 1,000 calories each with perfect keto macros. Happily, they are shelf stable with no crazy ingredients. Keto Savage created these gems for his competition prep to make his life easier and had no intent on making them for the masses. Yet, people saw them on his YouTube channel and kept asking him about them and wanted the bricks too. So, Robert, Keto Savage, decided to perfect the recipe and make them for us. 🙂 Because that's the type of person he is, always caring and giving back.
This day in Wisconsin was also a great day to be outside. It was in the upper to mid-80s! In the evening my husband and I enjoyed our first fire in the backyard. Even though it wasn't long, it was very relaxing. I love the smell of a campfire. 🙂
I ended the day with some cardio.
Thursday
Nothing really exciting happened today other than I tried a new drink idea. Take your Zipfizz and pour some into a glass of cream soda from Zevia. I lunch became extra special for me.

Friday
Today I worked two jobs again. I also started to think about what I was going to do on Saturday.
Saturday
Today was a very productive day. I worked on my site and cleaned up the house some. A new blog post also went up for roasted almonds. If you like chocolate, peanut butter, and almonds, you would enjoy this recipe.
I wanted to work on some new recipes and cleaning the house on my day off because at the end of the month I will be camping for a week. It always feels great to have a clean house to come home to. I also want to be able to have recipes still for you all when I'm gone. I'm not even sure if there will be internet at the campgrounds of where we will be.
Also, just because I'm camping does not mean that Deeper State Keto will be forgotten. I have yet to make the meal plan for the days we are gone. No excuses!
Speaking of excuses, I've been slacking on working out. As of right now, I just did one cardio workout and had leg day with abs. I'm not sure what Sunday will bring as I work during the day.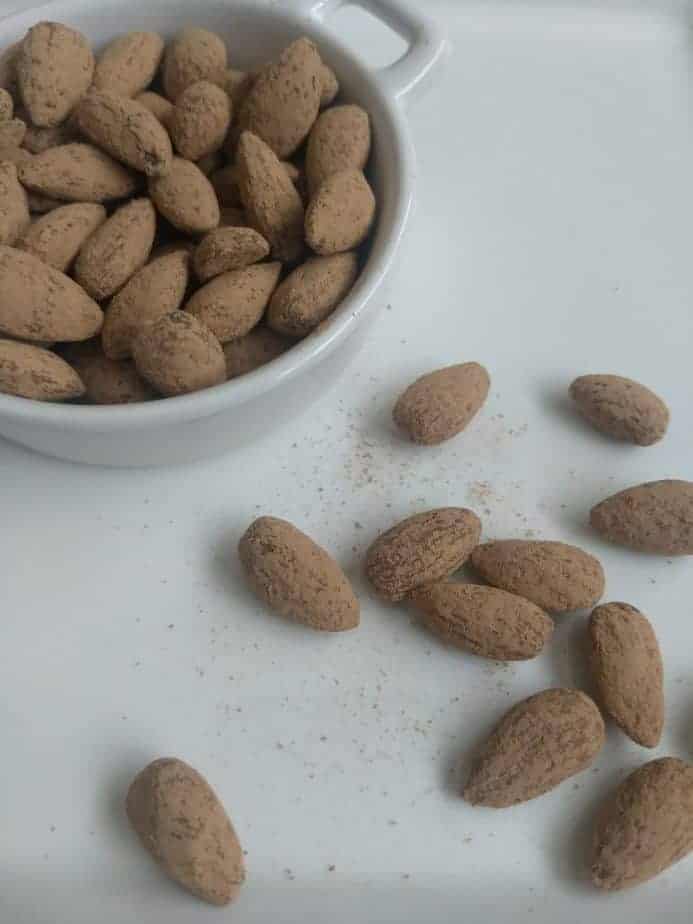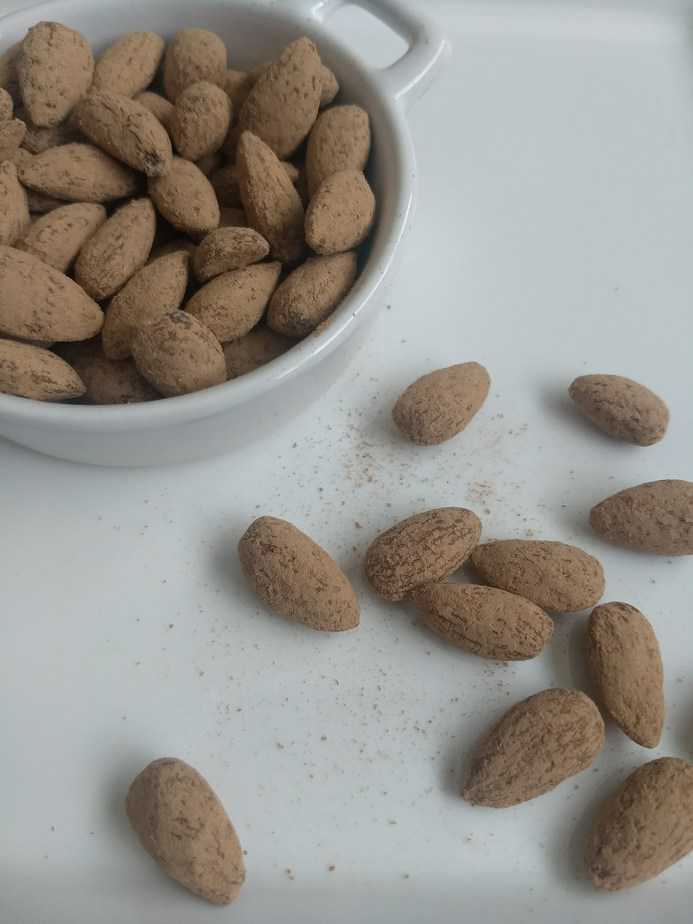 Sunday
Working out: I'm just not feeling it and I really don't want to. Sometimes being a good worker sucks and it's exhausting. lol However, I do have Monday off though. So that's cool, but that's the start of a new week for Deeper State Keto.
Tonight we invited my parents over for a fire and brats and beer. Well, I already planned out my food for dinner so I ate what I had set out to eat. My husband cooked my cheeseburger in a small cast iron pan on the grill with the brats. I had him use the pan as a way to keep the fats from the butter and the burger. The bacon was cooked in the microwave though, as it was easier and it was a pre-dinner snack. No beer for me though, I never drink beer anyway. I had some tea with heavy whipping cream.

Overall
I loved having the higher fat percent back. This week. Every day my shoulders felt better. They are still somewhat sore, but nowhere near how they got to be last week.
I also felt the energy get much better compared to last week. Then I was reminded that I was female and started my period so I became a little more tired. However, I knew it wasn't because of how I was eating. 🙂 My weight also increased but this was due to my period again. So, no big deal.
This week I have learned that it's super easy not to eat much when I'm at home and not at a job. For this week, I only planned my breakfast and lunches and then figured it out when I got home. Some days, I did have a plan for dinner but it sometimes changed. When I wake up around 10 am and not forced to eat at a certain time, like I am at work, I find myself not always hungry. So I don't eat. However, doing this isn't always the greatest because I need to hit my macros for the day. It always works out but some days it kind of sucks. haha
This is the link to the Deeper State Keto Program.
Last Week and Today's Measurements
From the dates below my weight went from 137.6 to 135.8 pounds.
| | |
| --- | --- |
| 5/13/2018 | 5/21/2018 |
| Neck: 14 | 14 |
| Below Chest: 32 | 31.75 |
| Chest: 37 | 37 |
| R Bicep: 11 | 10.5 |
| Waist: 31 | 30.75 |
| Stomach: 34 | 33.6 |
| Hips: 38.25 | 37.75 |
| R Thigh: 23 | 22.5 |
| R Calf: 14 | 14 |