As an Amazon Associate I earn from qualifying purchases.
These easy high fat snacks are perfect the next time you need a little treat and some fat. They only need 3 ingredients and they are quick and easy with no baking required.
This recipe would be a great dessert appetizer at a party. People won't even know that they are low in carbs. In fact they are under 1 total carbs per tablespoon.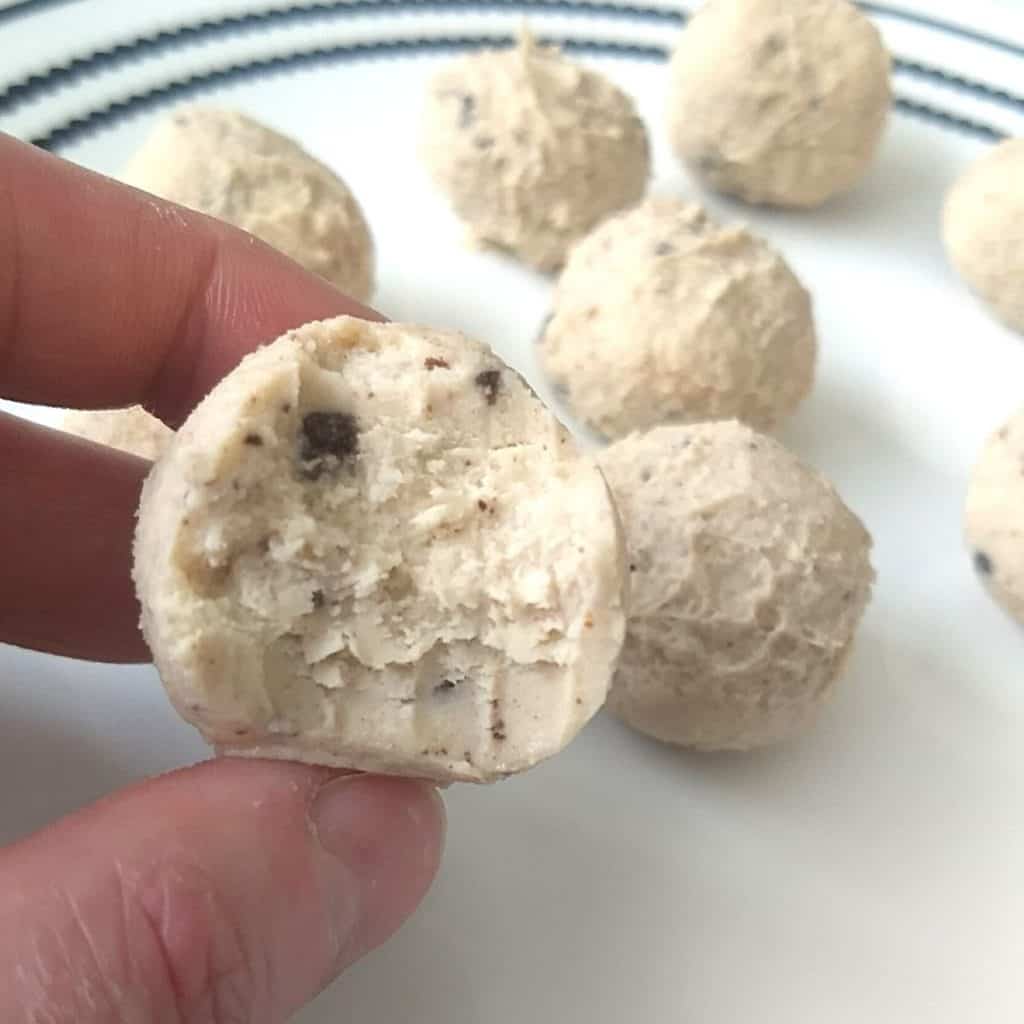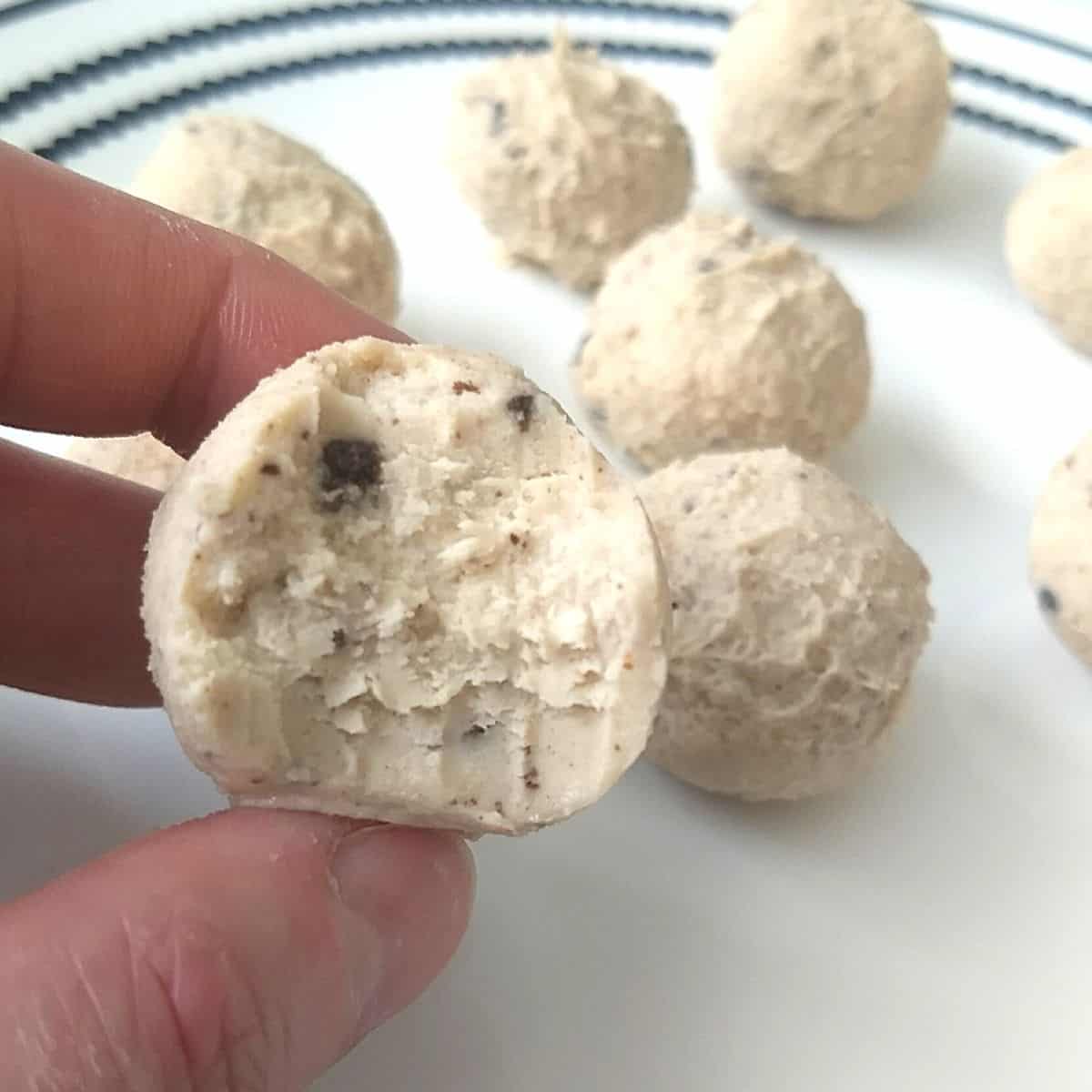 Ingredients
Butter and cream cheese are the base of these to make it simple. Then I use Iso Pure Protein Powder to make it even easier to keep the carbs low. You can also use the Quest Nutrition brand.
I really like using the protein powder for these fat bombs as it easily adds the flavor that you want. The Iso Pure protein powder zero carbs, while the quest brand has 5 total carbs and 2 net carbs. Both of these would be a great choice.
You could also make these a different flavor, as the powder gives the flavor. Iso Pure has some fun flavors such as Banana Cream, Pineapple Orange Banana, Toasted Coconut, and many more. Quest Nutrition also has some fun flavors too, such as Cinnamon Crunch or Salted Caramel.
Directions and Tips
In the simplest way, all you really have to do is blend everything together. Then place into your fat bomb molds or make balls out of the protein mix.
It's best to start with room temperature cream cheese and butter. If you forget to leave these ingredients out, microwave them together in 10-second intervals. We don't want them melted, just soft.
When everything is mixed, form into balls or into your fat bomb mold. Each of my balls are about a tablespoon.
Storage
If you keep these in an airtight container in the fridge, they should last for a week if not longer. Feel free to freeze them also.
Other Fat Bomb Recipes
If you are looking for more similar recipes with high fat, I have these 4 below and even more on my site. Just use the search box in the menu area at the top of this page.
If you made this recipe, let me know and give me a rating. 🙂