As an Amazon Associate I earn from qualifying purchases.
Week 5 on DSK
This starts week 5 of my Deeper State Keto Journey.
Monday
Today was a day off for me with work. I ended up meal prepping my lunch for a few days. The meal is "crack slaw", however, I used something else besides cabbage. I hope to have the recipe posted on my site.
Having the day off also allowed me to work on new recipes and some fat bomb desserts. One recipe I'm excited to post is my Tiramisu fat bombs. These were created so I could have some type of Tiramisu for my wedding anniversary. These will be posted around June 2nd.
The night ended with playing SkipBo with my husband. It was a very productive and relaxing day. 🙂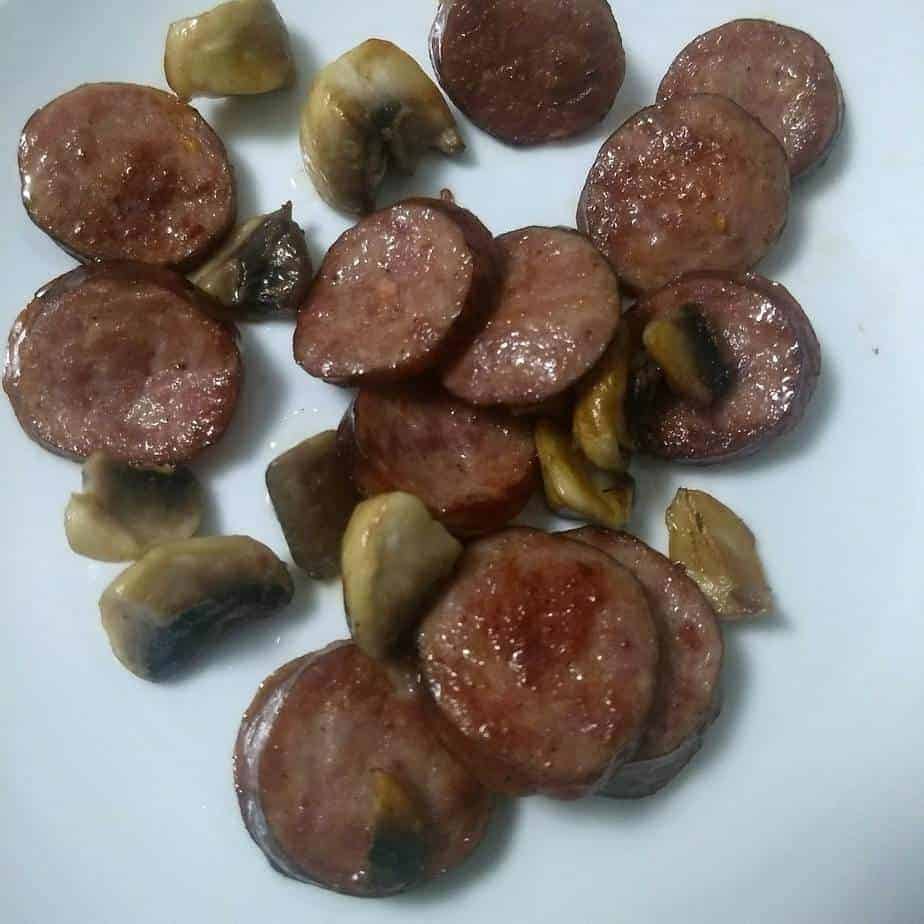 Tuesday
Today, I sadly had to go back to work. After work though, I got some photos taken for a peanut butter and chocolate flavor recipe. The weather allowed me to take some photos outside with the natural light.
After work lately, I've been pretty tired and I just don't want to workout and I haven't sadly. I know that I'm not tired because of how my macros are. Getting the correct amount of sleep and working the next days still seems to be a problem in my life. I guess it's a good thing that I don't have kids yet. HA
Wednesday
Time is catching up with me and I really need to start meal planning my camping trip that I'll be taking at the end of the month for 7 days. I know what the macros are and I know what foods I can eat. Just knowing that I might not be able to change my mind in what I want to eat has me paralyzed in just making a menu for the trip.
It's crazy but I've been semi winging it with my food when I come home from work. I have a plan but sometimes I change it. There's a good chance that I won't have internet while camping and that just makes it a little harder to refigure out my food intake with my macros. I use MyFitnessPal to keep track of my food. Yet, in the end, I will make a food plan and things will be okay. Things will be okay because they always end up that way.
I'm also thinking about posting my camping menu on my site. 🙂
Thursday
Today was boring as I went to work and did some cleaning around the house.
I did, however, come up with a great mocha drink today. In the mail, I received my Lakanto sweetener drops and I tried my chocolate flavored one first. I wanted ice coffee so I made that with the sweetener and loved it.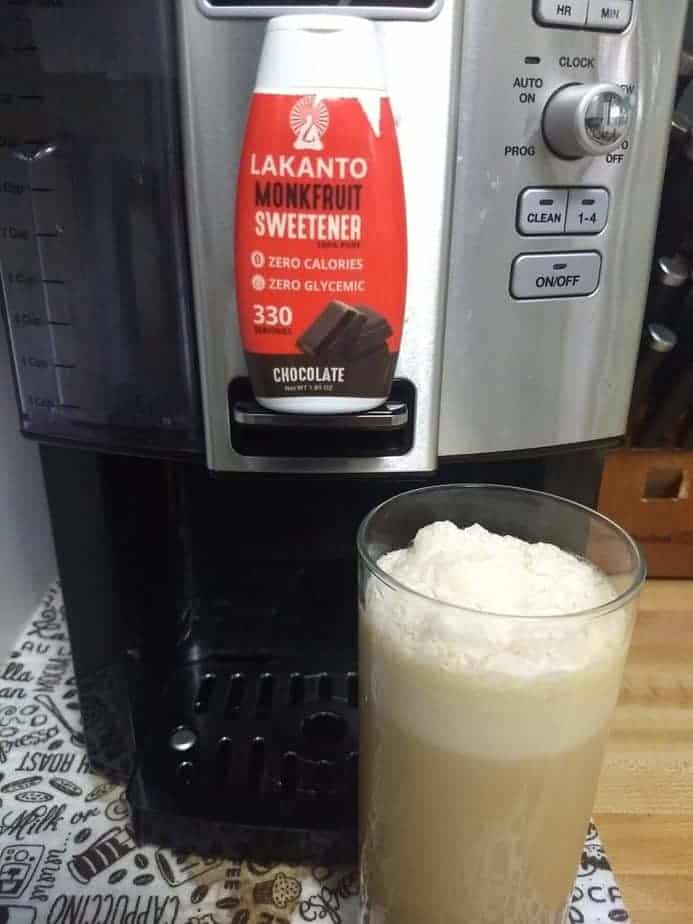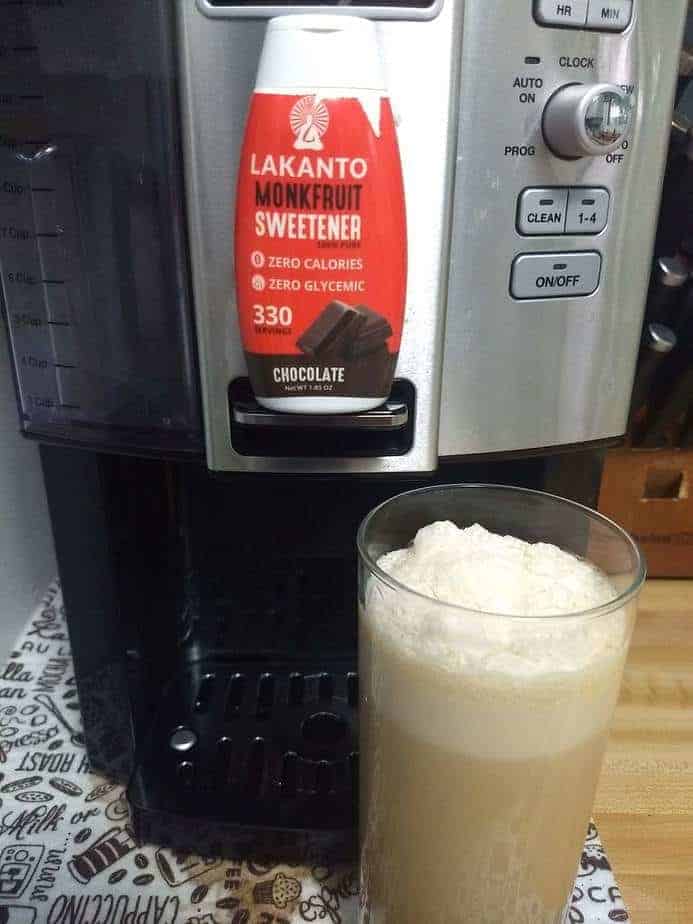 Friday
Today was my last day off before we leave for camping. I went to Costco to get a few things to make camping easier and stocked up on Zipfizz again. A few days ago I even tried on my 2 one-piece suits to see if they fit me. If they were two pieces, I could not wear them, but since they are one pieces I can get away with the loose fit. haha I ended up trying one suit on at Costco to see if it would fit, yet the straps were too tight. I'm not sure if I'll have a new suit or not before we leave.
In the evening, we had a fire in the backyard for a little bit. Then we were reminded that summer was coming, as we were getting bit up by mosquitos. Stinking bugs.
Saturday
Today I worked later in the day so I got to sleep in some. Typically I just have coffee in the morning but today I made 4 strips of bacon and then cooked three eggs in the bacon grease. I knew getting my food in for the day was going to be a challenge since I got up later and I could only eat at one time at work. When I would get home, I'd want to crash and go to sleep. Well, I was defiantly struggling to get my breakfast down. I didn't want to finish it. However, I did anyway, because I am and I will follow the Deeper State Keto program in how it was meant to be. Yet, I did save two strips of bacon to eat later before I headed to work.
It sometimes bothers me when people say something did not work. Sometimes and a lot of the time, it is because the person did not do the program how it was designed to be and then don't blame themselves, but blame the program instead.
Sunday
Since I worked late last night I worked midday shift at work and it felt great. I got decent sleep and I wasn't drained after work. Getting in sleep is really important, I need to follow my advice in getting in the sleep you need.
Let's Talk Body Weight & the Scale
Last week my weight was up a little as I started my period then when my period ended my weight went back down and even lower. Then this week I started out great but out of nowhere my weight went up on the scale. I'm sure there was a reason, but I really don't know what it was. Measurements were taken and I was fine. Then a few days later my weight went back down and lower to when the week started. It was nice to see a low weight this morning, so I thought I would do one quick measurement of my waist and my stomach and it was up some from last week. This didn't really bother me as I easily could have been bloated this morning. I only did the one measurement as I had to get ready for work.
The moral of the story is to understand that weight loss and body changes are a journey and things are constantly fluctuating in your body. You may know the reasons why sometimes and sometimes you may not understand the reason. Learn to love the processes and look at the big picture and not just a moment in time.