As an Amazon Associate I earn from qualifying purchases.
These easy keto cinnamon muffins with caramel flavor are perfect for with your morning coffee. These even have 0 net carbs. Yes zero!
Jump to:
Ingredients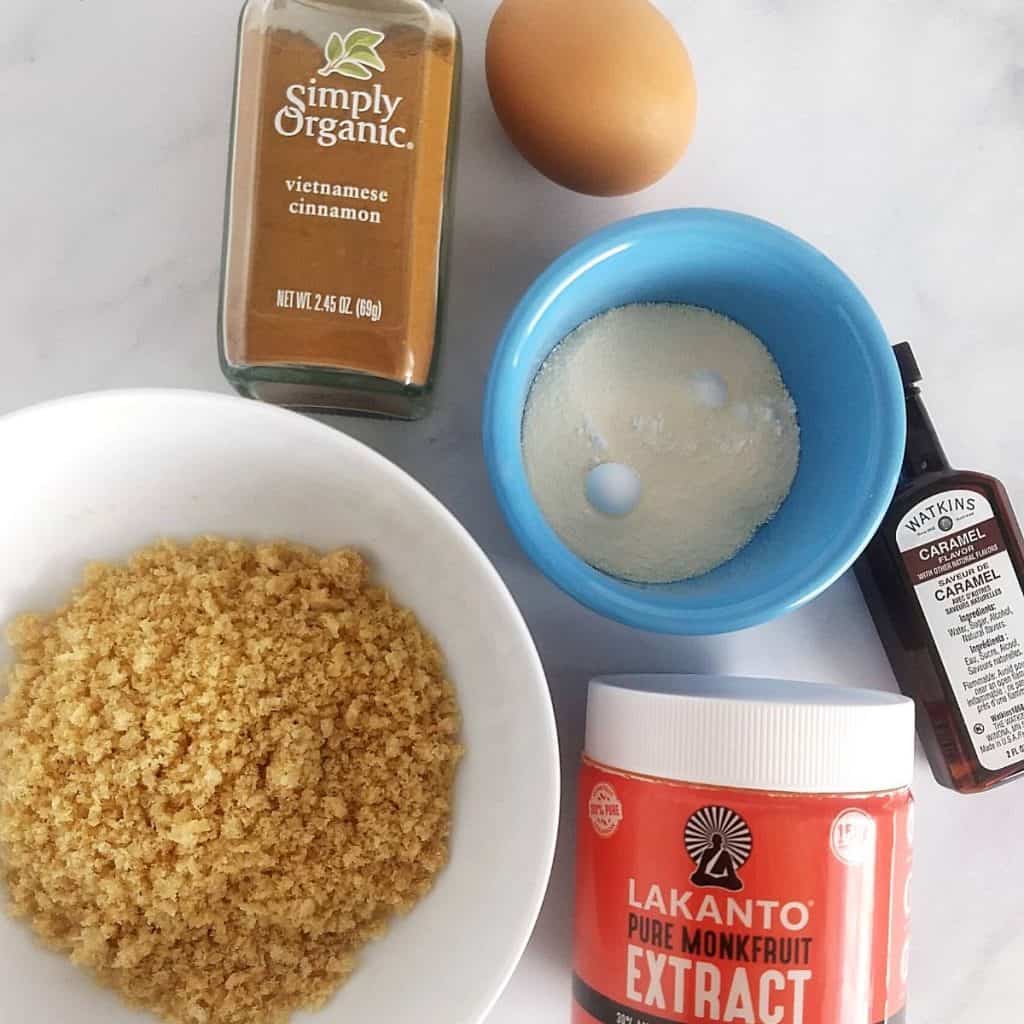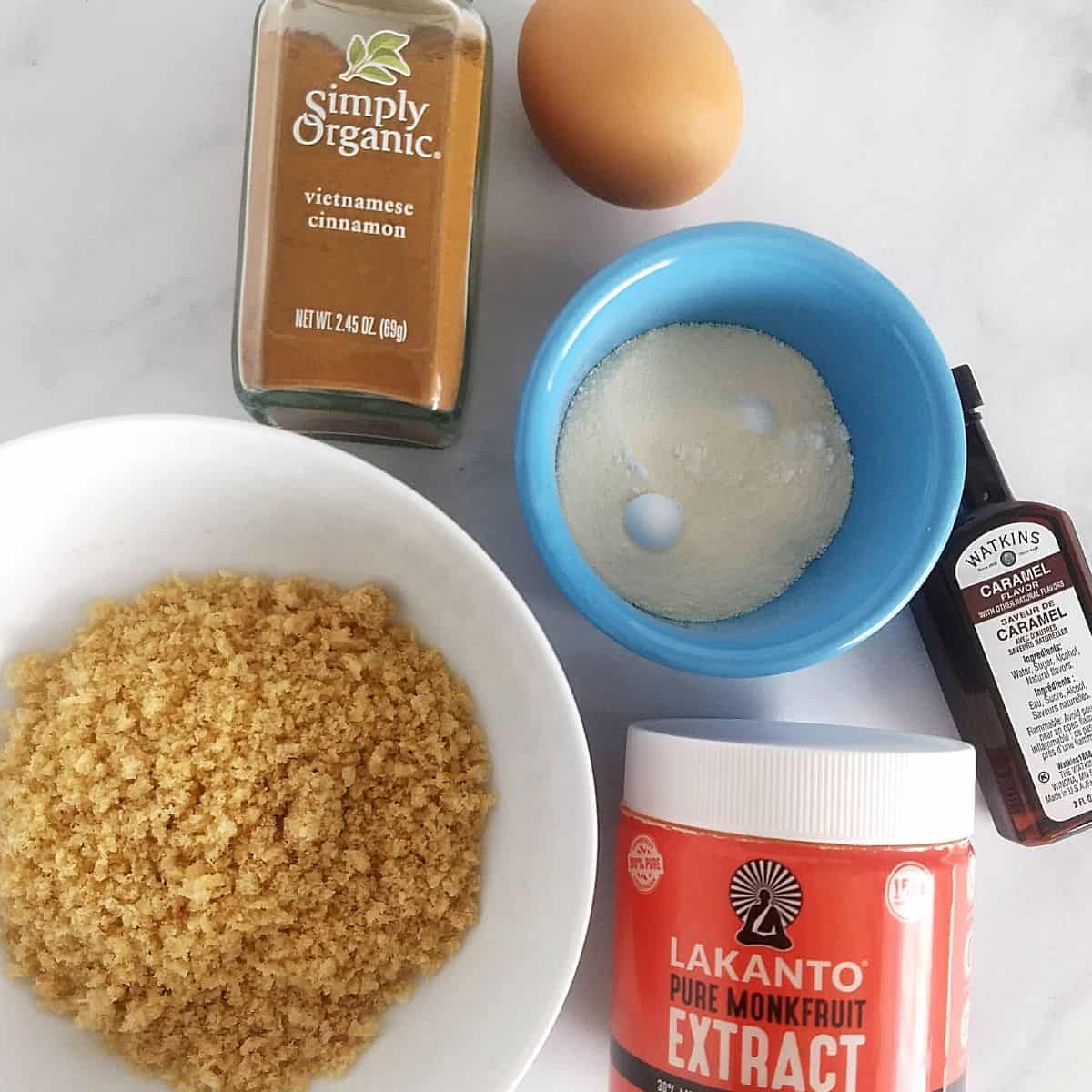 Why I used the ingredients
To make these keto cinnamon muffins to zero carbs, you gotta find some special ingredients. Two of the top ones are pork rinds and collagen.
Crushed pork rinds and collagen are my "flours" in this muffin recipe. Since my flourless chocolate mug cake recipe came out, I have been playing around with almond and coconut flour substitutes.
The heavy whipping cream, caramel extract and cinnamon help to bring out a snickerdoodle flavor with no pork taste.
Are you still with me? I really hope so. I understand that these ingredients for the cinnamon muffins may scare you. But you gotta trust me here.
Substitutions
Even though I do give you some substitution ideas, please remember that doing so, will change the end result of the muffins.
Sadly for this recipe, there is no substitution for pork rinds or collagen. If I did this, it would be a completely different recipe.
However, I do have linked 2 other muffin recipes without these ingredients for you to try. These are linked just above the recipe card below.
If you can't tolerate dairy, you can take out the heavy whipping cream. You could use nutpods. These are creamers made from almond and coconut. Another option is to use unsweetened nut milks or canned coconut milk.
You can also change up the flavor profile by using a different extract instead of cinnamon and caramel extract. I have some extra flavor ideas 2 headings down from this paragraph.
Flavor and Texture
The best way I could describe these muffins would be that they tasted like a cinnamon caramel bran muffin when using ground cinnamon.
These will harden a little bit in the fridge. However, if you just reheat them in the microwave, they are perfect, especially with butter.
Flavor Ideas
Yes you can leave these keto cinnamon muffins recipe as is, but feel free to mix it up.
Keto chocolate chips.
Walnuts or even pecans.
Cocoa powder.
Banana extract or even other flavor extracts.
Top it with this sugar free cream cheese frosting over the top to make them more like keto cinnamon roll muffins.
Or instead of caramel add in some orange and vanilla extract. I did this once (1/2 tsp orange and 1/2 tsp vanilla) and it was amazing! The picture below is the result of this change.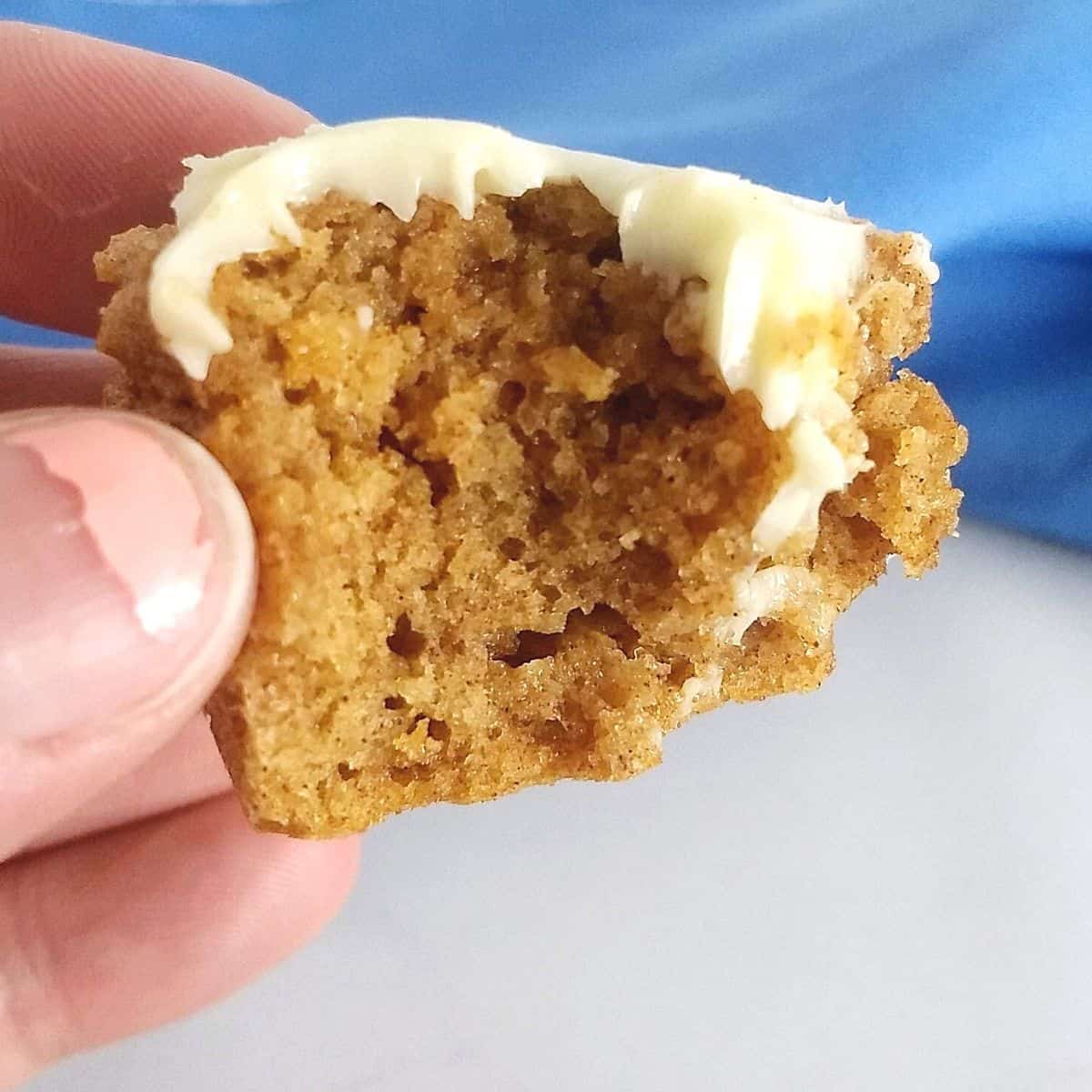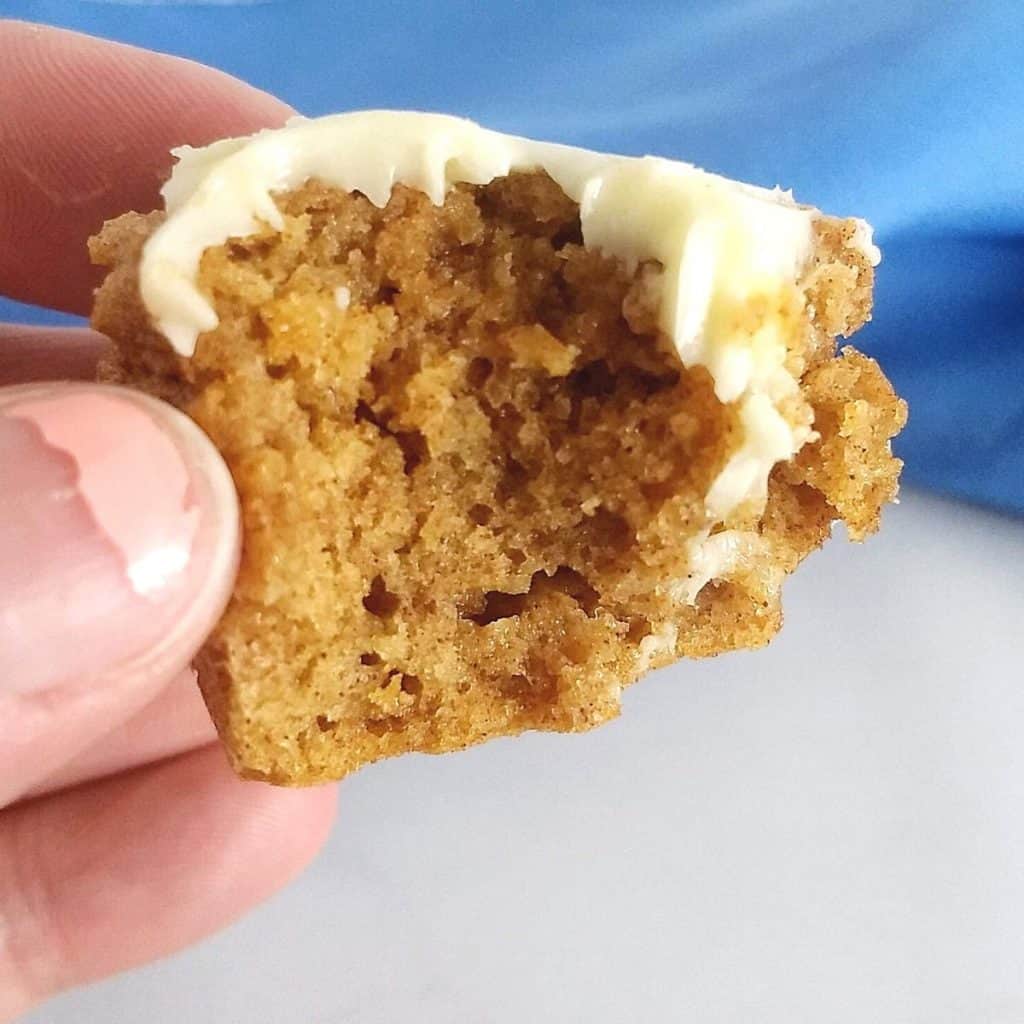 Tips
1. If you want more lift in your muffins, beat your eggs more. You will beat the eggs first then beat in the rest of the wet ingredients.
2. You have the option to use ground cinnamon (main photos of the post) or cinnamon extract. Both are amazing with slight macro changes.
3. For measuring the pork rinds I used weight as this is more exact, however if you need to use a measuring cup, 28g of pork rinds = 1/2 Cup.
4. If needed, you can easily crush your own pork rinds. I like using a food processor or you can just use a plastic bag as well.
Spreads and Muffin Recipes
These muffins are made with almond flour or coconut flour.