As an Amazon Associate I earn from qualifying purchases.
Notes about the recipe
The blueberry muffins may not fully stay together when they first come out of the oven. The muffins will be easier to remove once they chill in the fridge. I then reheat them for around 15 seconds in the microwave.
For the coconut milk, store the can in the fridge for at least a day. This will bring the milk/cream that you will use to the top. The nutrition calculations are figured out as if the can of coconut milk was mixed. Therefore, the carbs will actually be less.
New Recipe with Lower Total Carbs
(edited: 12/13/18)
In the coming year, I'm making all of my recipes to be under 10 total carbs with counting erythritol. So, I needed to find a way to make these muffins have fewer carbs due to the sugar alcohol.
Therefore, I only swapped out the erythritol and used pure monk fruit powder. I only used 3/8 teaspoon of this monk fruit sweetener. Remember that everyone's sweetness level may be different. It never hurts to try the batter before you bake it.
If you use this monk fruit, count the total carbs as 2. 🙂
New Muffin Flavors
Alright, with testing out the monk fruit in these muffins, I played with flavors. I did one batch raspberry and another batch orange. For the raspberry batch, I removed the blueberries and added 1 teaspoon of raspberry extract.
That's it. For the orange batch, I removed the blueberries and added 1 tablespoon of dried orange peel. By doing this it was a little more bitter, so I added 3/4 teaspoon of the monk fruit powder instead of the 3/8 teaspoon.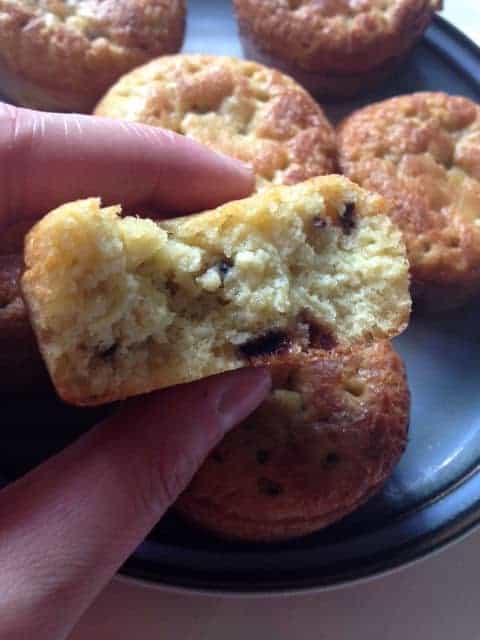 Recipe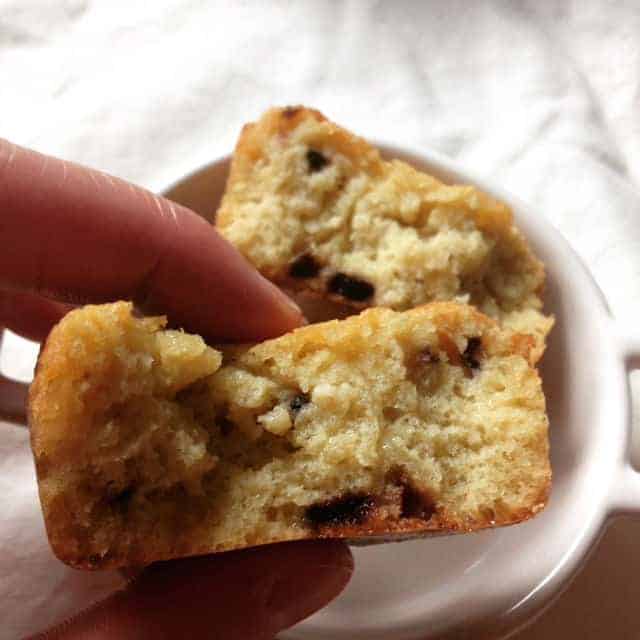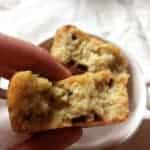 Print Recipe
Low Carb Blueberry Muffins
Ingredients
1

C

almond flour

2/3

C

Swerve

1/4

C

Butter melted

1/4 Cup is 4 Tablespoons

1/4

C

Ricotta

1/4

C

Unsweetened Coconut Milk from a can

3

Large Eggs

1/2

Cup

fresh blueberries or 1 T dried blueberries

2

tsp

vanilla extract

1

tsp

Baking Powder
Nutrition Facts
Calories: 102
Fat: 9
Protein: 3
Carbs: 2 (If we count erythritol this number changes to 11.6 grams)
Fiber: 0
Net Carbs: 2
Disclaimer: The muffins in the photos are when I used 1 Tablespoon of dried blueberries. The nutrition facts are when I used 1/2 Cup of fresh blueberries. When you use the fresh blueberries, the berries will fall to the bottom of the muffin. They still taste awesome, just not super awesome for photos. haha