As an Amazon Associate I earn from qualifying purchases.
Be a kid again with this extremely easy keto chocolate milk recipe with only 3 ingredients. Once it's finished you can enjoy it as is or make other low carb chocolate treats with it such as smoothies or coffee drinks.
According to the USDA website the carbs in a cup of chocolate milk is 27 with 25 from sugar. While this keto chocolate milk recipe has only 3.5 carbs and 0 from sugar.
Jump to: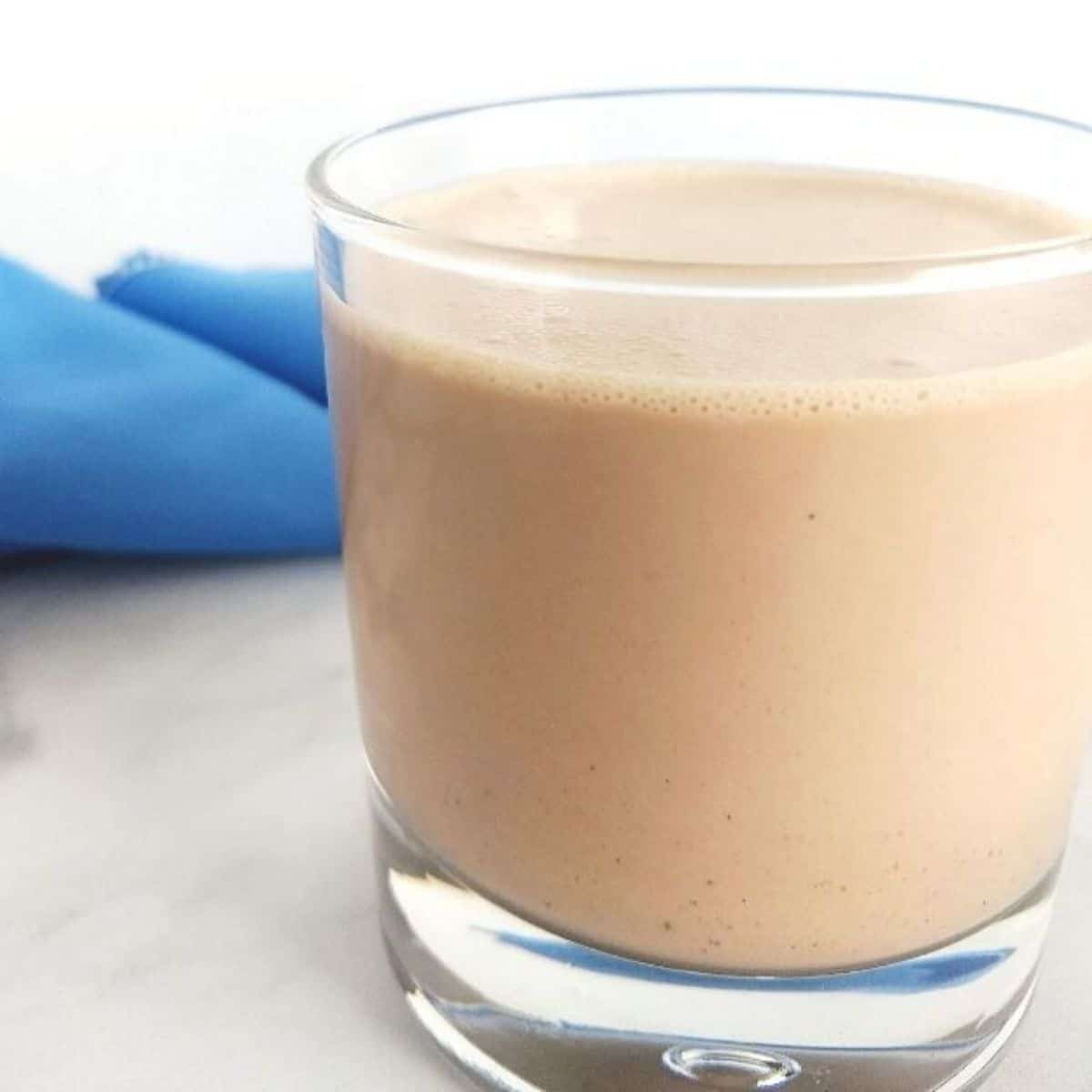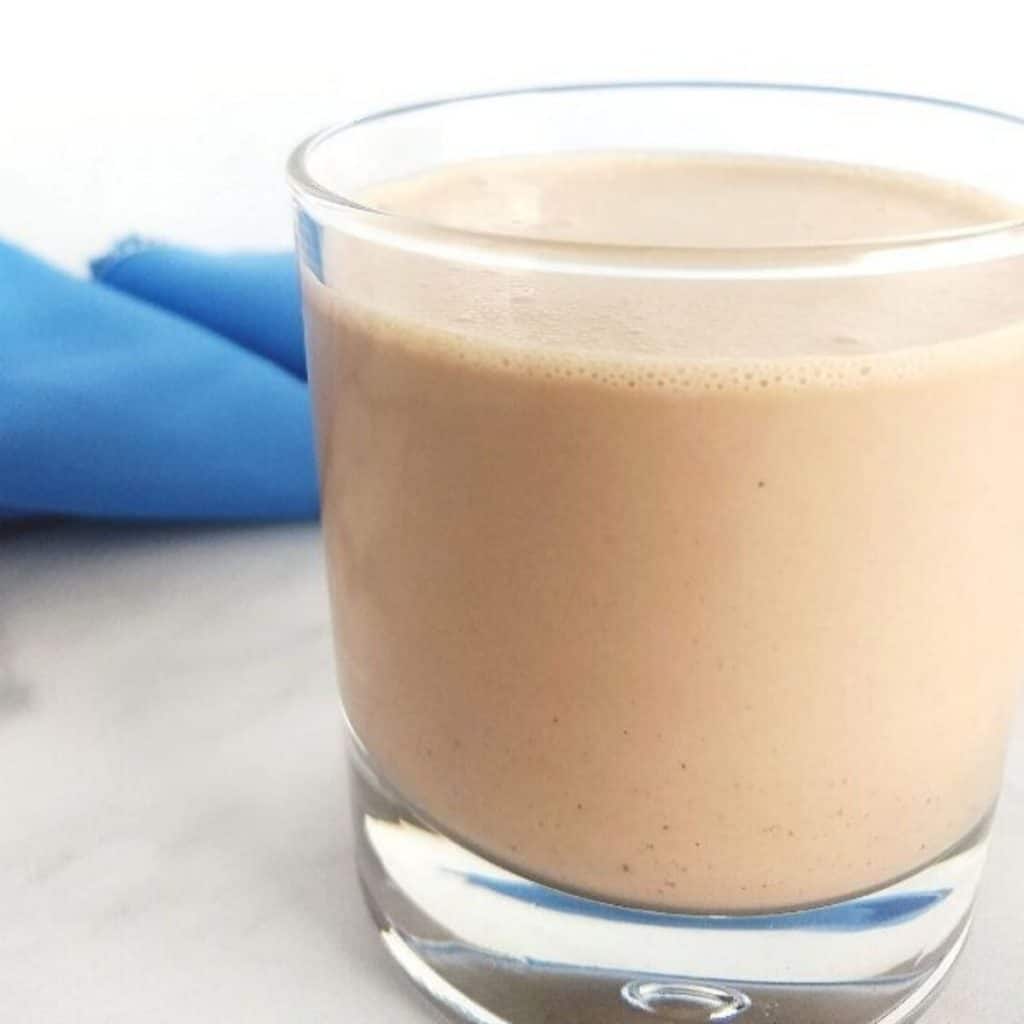 Ingredients and Substitutions
Sugar Free Nut Milk
Being on a low carb, keto diet, our non flavored low carb milk choices come down to using unsweetened nut or seed milks.
Unsweetened almond milk is a common milk to use. However, there are many others, such as hemp milk, flax milk, cashew, and coconut.
Heavy whipping cream
This heavy cream is truly optional for our low carb chocolate recipe, but it gives you a nice creamy flavor that I loved as a kid.
If you want to keep this dairy free, try using canned coconut cream in place of the heavy whipping cream. You can also go without the cream. Of course the end result will just be less creamy.
Chocolate Collagen
This is what I used instead of cocoa powder. I enjoy using Perfect Keto's Chocolate Collagen for this recipe. It blends really well in cold liquids and is already sweetened, so no additional ingredients are needed.
If you don't have Perfect Keto's collagen, you can use other chocolate collagen as well.
You can also use cocoa powder too if you don't have any collagen powder.
(this is NOT a sponsored post)
Directions and Tips
All you have to do is add all of the ingredients together in a blender and mix it!
However, I do recommend adding the heavy whipping cream after you blend the milk and collagen. This only helps to avoid some extra frothiness. The choice is yours.
Chocolate Syrups
If you just want to make a chocolate milk recipe even easier, you can buy some keto chocolate syrups!
However, your end product may not be under 10 total carbs. If you care. lol I only say this because all of my recipes on my site are under 10 total, even with sugar alcohols.
I have not had any of these syrups but I still wanted to inform you of them.
Questions
What can I do with this Milk Recipe?
Of course you can just drink it. However variety is the spice of life, right? Here are a couple ideas.
Make a chocolate keto protein shake. Add in some more protein or even peanut butter and blend.
If you don't want more protein, just make a low carb shake. Add in some ice or even some cream cheese to make it thicker like a shake. Xanthan gum does a good job at thickening liquids, just use a very small amount.
Can't I just buy the chocolate almond milk?
Yes you can, just make sure to buy the unsweetened variety.
Can I drink chocolate milk on keto?
Yes of course you can. You can either buy the unsweetened variety or you can make your own with this recipe.
Additional Drink Recipes
Recipe