As an Amazon Associate I earn from qualifying purchases.
Creamy, smooth, and filling. This buttered rum hot chocolate will definitely kick up your chocolate game. It may be rum flavored, but rest assured that kids can enjoy this creamy hot drink.
Jump to: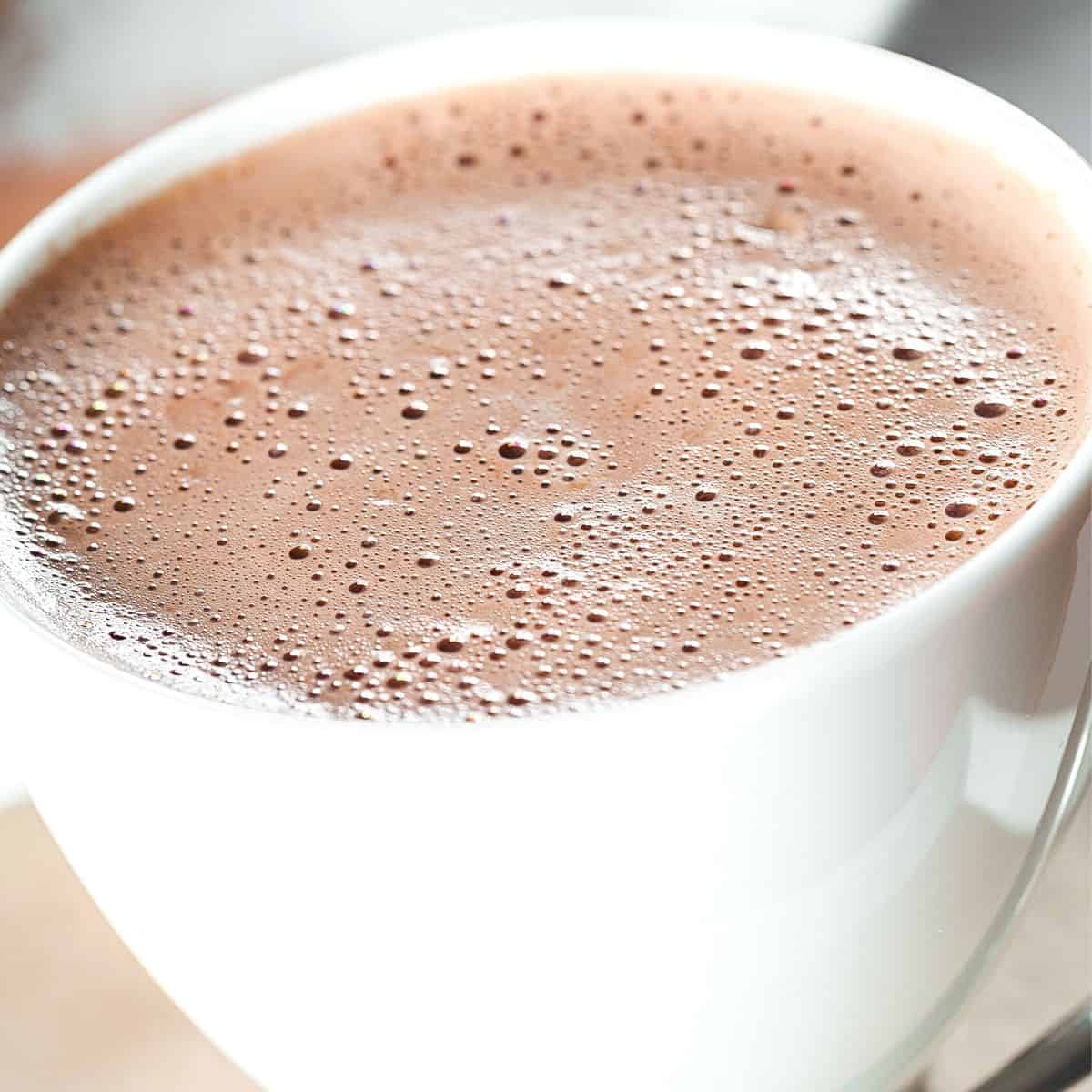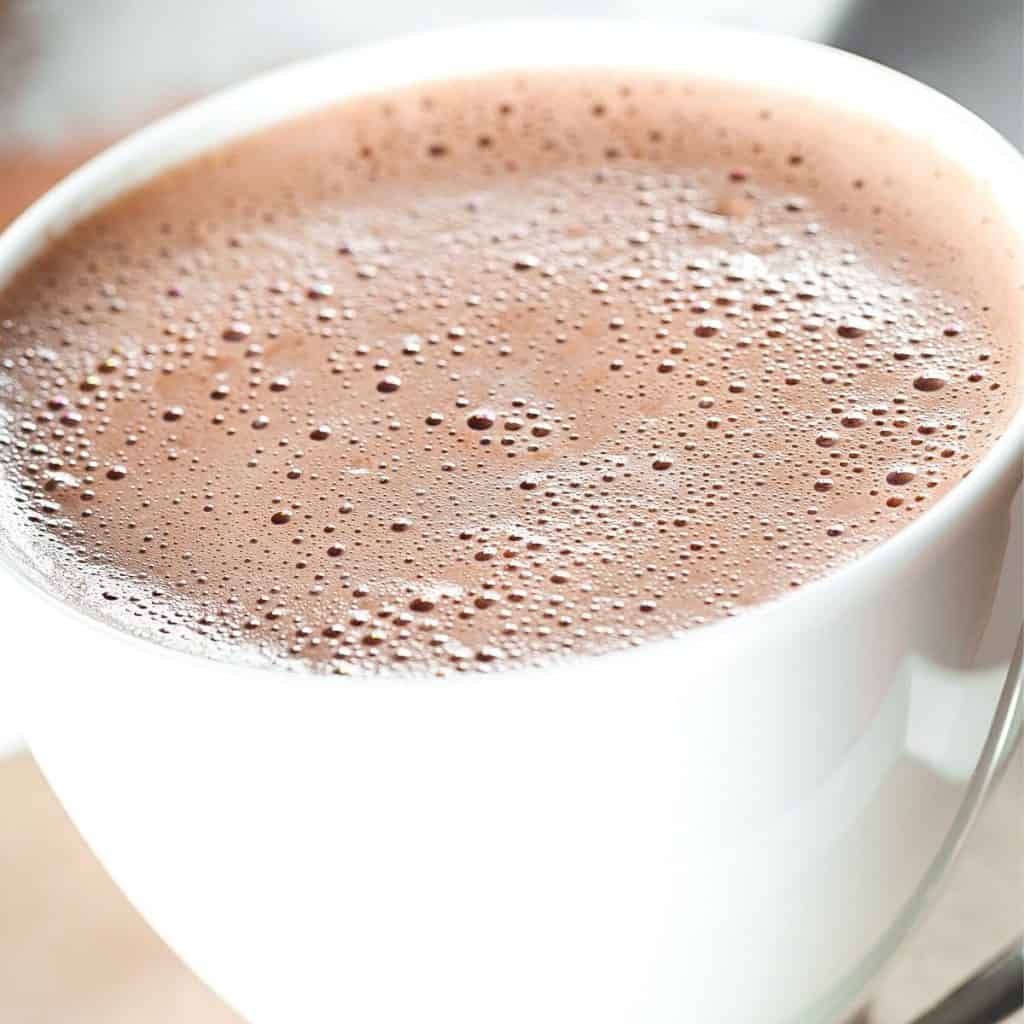 Ingredient Substitutions
I used bakers chocolate over using cocoa powder, but you may use the powder form as well. If I were to test this out, I would start with ½ a tablespoon of the powder and then add more to taste.
If you don't have any heavy whipping cream, you can use your unsweetened milkadamia milk instead. It just won't be as creamy.
An easy substitute for the milkadamia milk would be to use any nut milk you like best. You also don't really need it to be vanilla flavored either. I just like having that vanilla taste added.
I have the MCT oil in here to make it a bulletproof hot chocolate. If you don't have any MCT oil, coconut oil would make a great substitution. Adding either of these oils will make it creamier. This will also taste great with no MCT oil too.
Liquid monk fruit sweetener is my choice for the sweetener in this drink, but you can easily swap it out for liquid stevia as well. You can also use granular erythritol sweetener as well. Adjust the sweeteners to your needs.
Additional/Different Flavors
Instead of using rum extract, you can change up the flavor. All of these different flavor ideas can be made with extracts or spices. You could also use Skinny Syrups for added flavors. Have some fun with your bulletproof hot chocolate each day.
Peppermint
Salted Caramel
Mexican Hot Chocolate: Cinnamon + Cayenne
Pumpkin Spice
Maple Cinnamon
Microwave Directions
You can also put all of your ingredients into a microwavable mug and heat it up that way to save yourself a pot. Then blend everything up in a blender. I like using a Nutribullet or a Ninja Blender.
Storage & Reheating
If needed you can make this ahead of time and reheat it the next couple of days. Keep it in the fridge. You may see it thicken up more, but just mix it and it will be fine.
You may reheat the drink in the microwave or on the stovetop.
Additional Drinks
If you made this recipe and loved it. Let me know by giving it a rating. If you chagned anything, let me know in the comments below. I'm sure other viewers would love to know your insights.
Recipe