As an Amazon Associate I earn from qualifying purchases.
Buttered Rum Hot Chocolate
This buttered rum hot chocolate will definitely kick up your hot chocolate game. It may be rum flavored, but rest assured that kids can enjoy this creamy hot chocolate.
However, feel free to add some alcohol if you'd like. There is no water in this keto hot chocolate, so yes it's darn right creamy!
After all, a great cup of hot chocolate should be cream. At least in my opinion. 🙂 Bring on the creamy keto buttered rum hot chocolate!
Drinking Fats
I love hot chocolate. As a kid, I remember playing in the snow and coming inside for a hot cup of hot chocolate. This drink is a perfect way to up your fats during the cold winter months.
I will always be a sucker for creamy drinks, hot or cold. I think it is the mouthfeel I get from it. Oh so creamy and dreamy. 🙂
One bonus about drinking fats is that it is so much easier to up your calories compared to if you had to eat them as a solid.
Easy Hot Chocolate
Making recipes easy is always a goal and want of mine. Sometimes it just does not work, but this recipe goes in the easy category.
All you have to do is heat everything, mix and enjoy. I also have another easy hot chocolate recipe. If you love white chocolate and regular chocolate, check out my Black and White Hot Chocolate.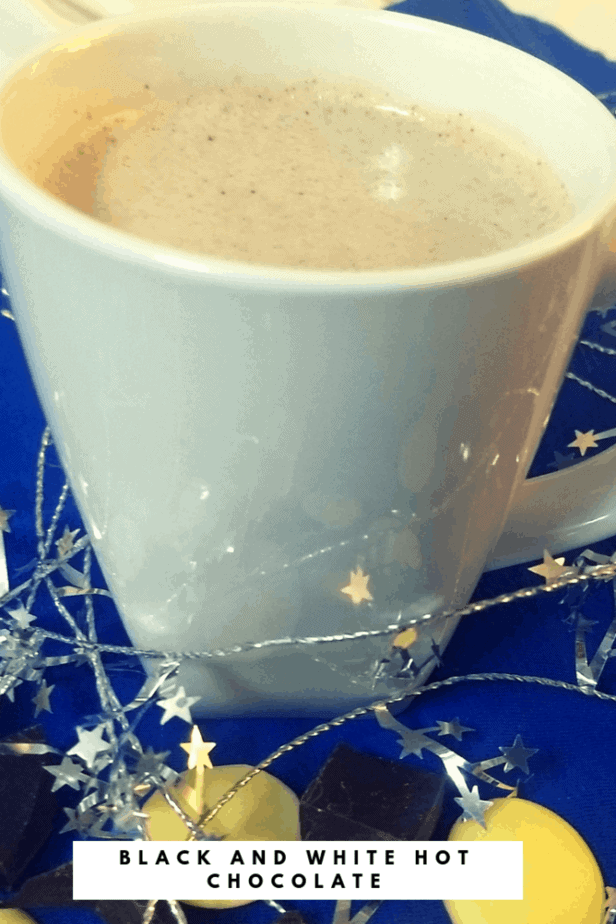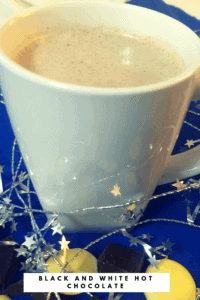 Buttered Rum Hot Chocolate Adjustments
Just because I created a recipe one way does not mean you can not change it to make it your own. I personally am someone that likes to make the recipe as it is first. Then I can change it if needed. However, that is just who I am. Everyone is not like me. 🙂
Cooking Methods
To save yourself from washing another pan is to not cook this over the stove. Today, I heated everything in the microwave in the end cup I was going to use. It worked out just fine.
Flavor
Sweetener
You may notice that I did not add a sweetener to this recipe. I did this on purpose. I wanted to taste the ingredients as to how they were created. Also, I do not want to depend on sugar substitutes and sweet flavors.
However, with that said I still love sweets. The sugar subs I do enjoy using are stevia and monk fruit. I tend not to use a lot of stevia though, as I do not like the after taste most of the time.
Lakanto has been the only company I've tried monk fruit from. I love their Liquid Monkfruit Drops and the Pure Monkfruit Extract powders. I choose these two sugar substitutes because they do not affect blood sugars and they do not have any carbs.

Ingredient Ratios
Another version of this recipe is to make it creamier. One day I added two more tablespoons of heavy whipping cream and added another 1/8 teaspoon of rum extract.
The only reason I did not make this the end recipe was because the butter flavor was not as strong. However, another thing to try is to add even more butter.
From the original recipe, add two more tablespoons of heavy whipping cream, another 1/8 t of rum extract and another tablespoon of butter. I'm quite interested in how this would turn out. Let me know if you try this. 🙂
Nutrition Facts
Calories: 430.44
Fat: 45.5
Protein: 2.214
Carbs: 3.02
Fiber: 1.07
Net Carbs: 1.95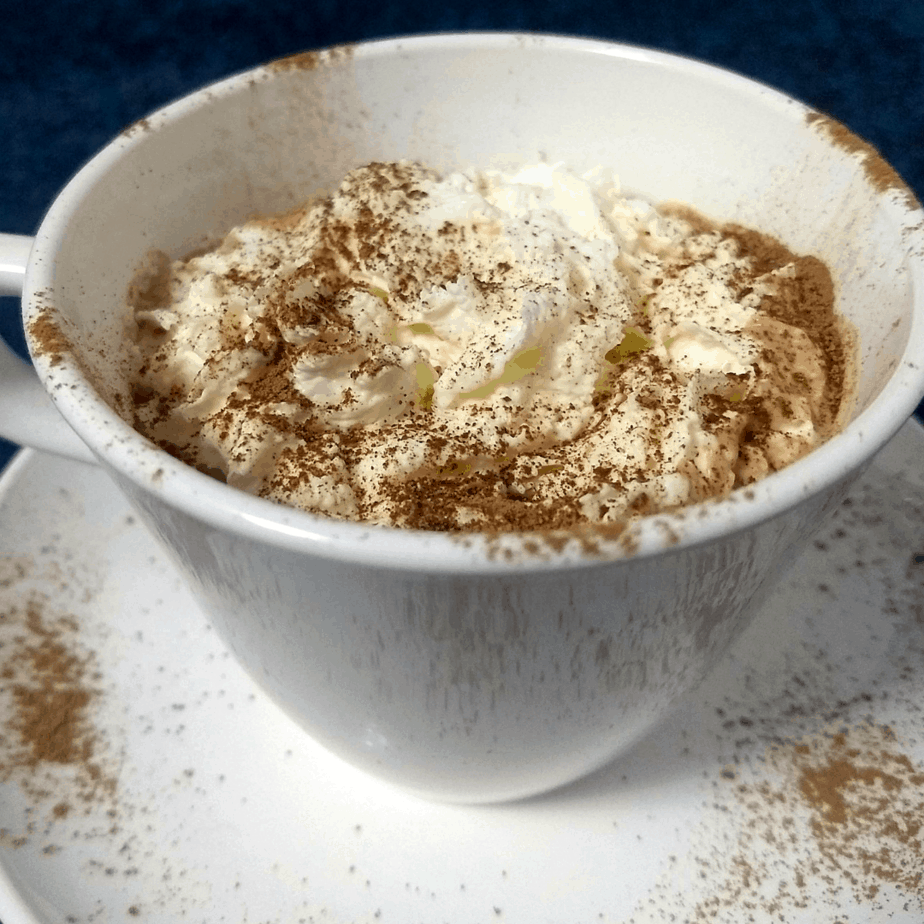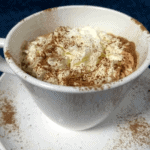 Print Recipe
Keto Buttered Rum Hot Chocolate
Ingredients
5

grams

of Bakers Chocolate

2

T

Butter

1/4

C

Heavy Whipping Cream

1/8

t

rum extract
Instructions
Place everything but the rum in a saucepan.

Cook on medium to low heat until hot and chocolate melts.

Place hot liquid in a blender cup and add the rum extract and blend.

Pour into your cup.