As an Amazon Associate I earn from qualifying purchases.
I took one sip of this Black and White Hot Chocolateand fel l in love all over again. It brought me back to the cafe I would study at in college. This drink is so decadent your taste buds will forget all other hot beverages.
The Tuxedo drink from Starbucks uses a mocha sauce and a white chocolate sauce with steamed milk. They then top it with whipped cream and a mocha drizzle with sprinkles of dark chocolate.
Yet, if you eat keto, you can't have the classic version. Today, I have created the keto version of this Starbucks recipe for you to enjoy.
Starbucks Tuxedo Drinks
Starbucks developed 3 tuxedo drinks in December of 2016. The 3 drinks were, Tuxedo Hot Chocolate, Tuxedo Mocha, and Tuxedo Mocha Frappuccino. This Starbucks post explains what's in each drink.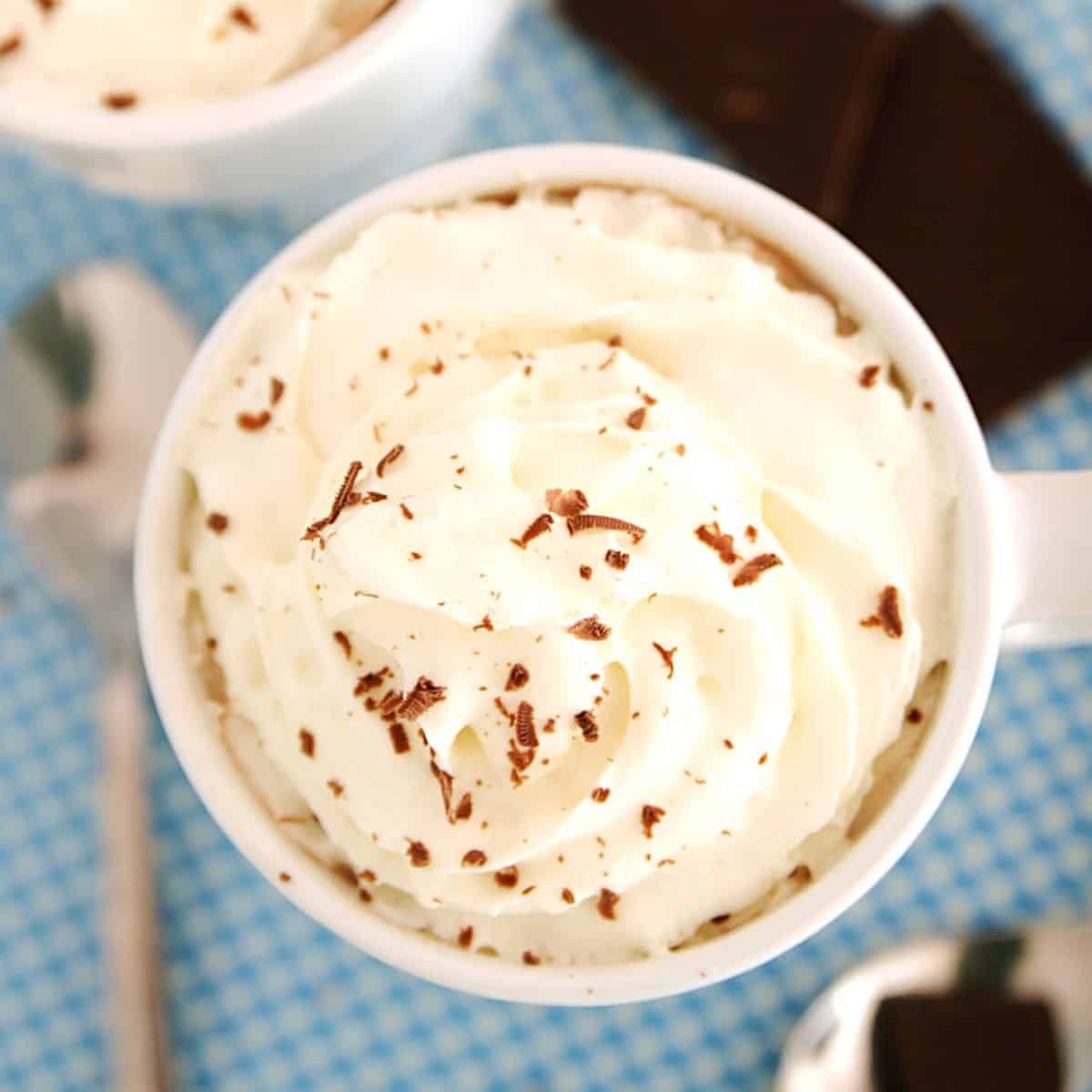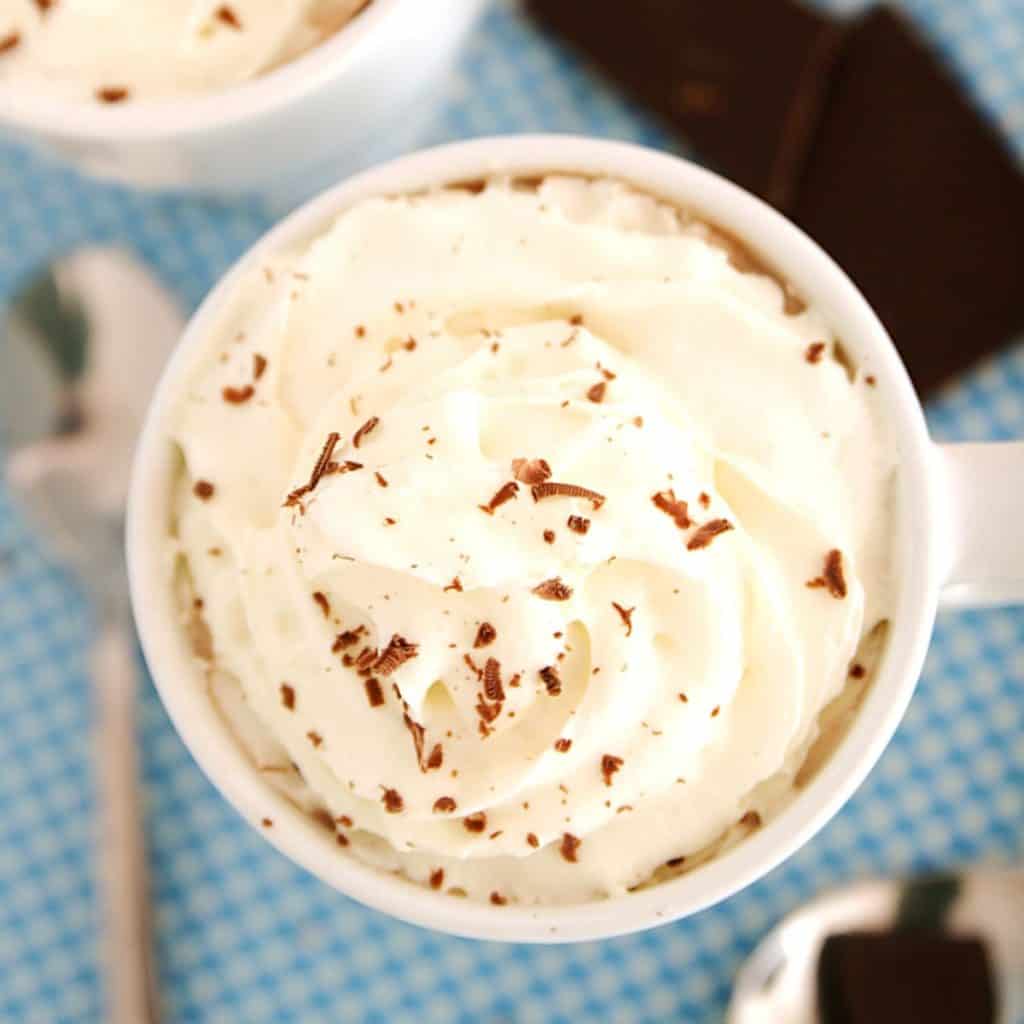 Ingredient Substitutions
Since dairy milk is high in carbs, this recipe uses unsweetened nut milk. There are a lot of nut milks to choose from. A few common ones are, almond, cashew, coconut, and my favorite macadamia.
To make this even creamier, the recipe calls for heavy whipping cream. If you can't tolerate dairy, you can use all nut milk.
The cacao butter is used in this recipe for the white chocolate. You could also use keto white chocolate chips. When I first made this recipe, these were not available. There are now 2 brands that you can choose from.
My favorite is from Choc Zero. Or another option is from Bake Believe. I have not made this recipe with these chips yet. So, if you do, let me know how it goes in the comments below.
My favorite sweetener is monk fruit. The liquid drops are my preferred option as the granular form still has erythritol. Erythritol is perfectly fine on the keto diet, but it still adds total carbs and some people can get an upset stomach.
Tuxedo Mocha Recipe
To make this a tuxedo mocha latte, all you have to do is add coffee. Add a half cup of brewed coffee to this whole recipe. That's it!
Tips
To help melt the cacao butter faster, chop into smaller pieces. The more service area there is, the faster it will melt.
If you want the total carbs even lower, use all unsweetened nut milk instead of the heavy whipping cream. Just keep in mind though, that this Hot keto drink won't be as creamy as it could be.
To this really frothy, use a blender to mix it up at the end.
To make this drink Starbucks' Toasted White Chocolate Mocha recipe, just add 1 shot of espresso.
Related Recipes