As an Amazon Associate I earn from qualifying purchases.
This recipe may not be your typical keto chocolate fudge you may find online. With that being said, I do not care. 🙂 I like different and I hope you do too.
Truth be told, I made this recipe a little differently at first. In fact, the other way I made it was my very first fat bomb I created to prep myself for this way of eating.
I used to use cream cheese at first. I believe most people who make keto fudge, use cream cheese. However, I now use mascarpone cheese instead.
Using mascarpone makes this fudge a little airier and not have a slightly sour taste. I tried to make it with mascarpone and cream cheese. However, it was not a favorite among my family.
In fact, the first time I made these with mascarpone cheese, I asked my husband if we should bring some to his parents. We were going over to play cards. He gave a quick no and said that they were his. lol
Play around with this recipe and see what add-ins or other flavors you may enjoy. I did play around with the idea of almond extract instead of just vanilla.
Or try an orange chocolate fudge flavor. I love orange and chocolate together.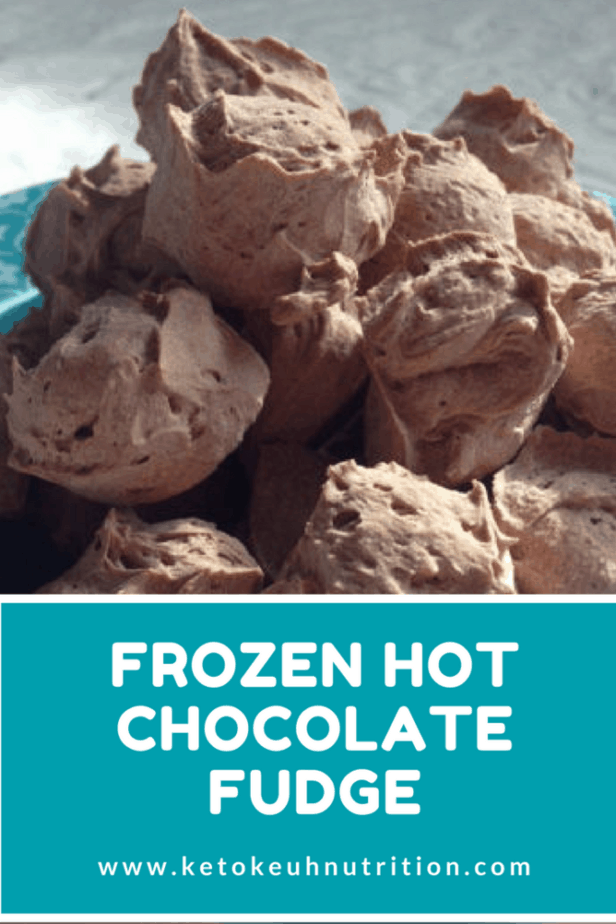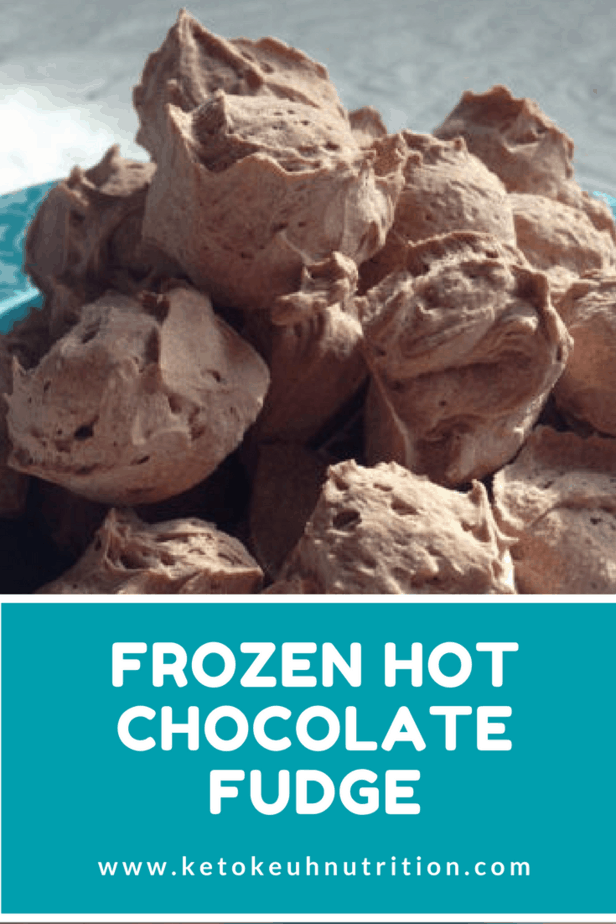 Ketogenic Tidbit
Did you know that a keto diet was first used to treat epilepsy for nearly 100 years? (1) Recently, during a conference called, International Society for Nutritional Psychiatry Research there was a talk about 2 case studies of individuals who have schizophrenia.
While these two people were on the keto diet, their schizophrenia improved. These individuals were also able to lose weight.
The doctor who wrote this article, number 1 citation, wrote this, "There simply is no psychiatric medication available with the power to accomplish those results." To read more, click on the (1) citation.
Nutrition Facts (1 serving = 1 ball)
Calories: 71
Fat: 7
Protein: 1
Carbs: 1
Fiber:
Net Carbs: 1
To log the recipe on MyFitnessPal search: Keto Keuhn Nutrition – Frozen Hot Chocolate Fudge
Adjusting Carb Count for Erythritol
If counting erythritol the carb count is 2.4 grams.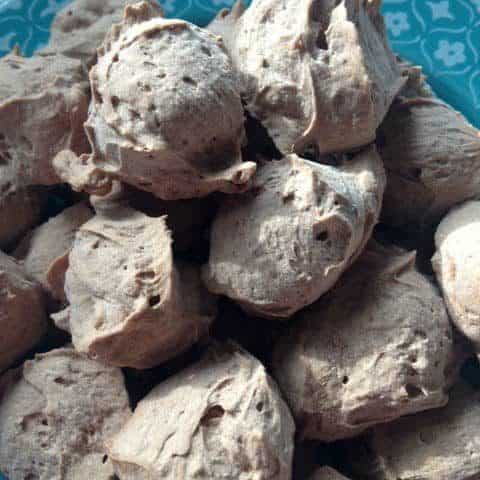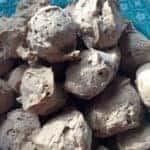 Print Recipe
Frozen Hot Chocolate Fudge
Ingredients
1/2

stick of butter

1

oz

bakers chocolate

8

oz

mascarpone

1

T

vanilla extract

1/4

C

Confectioners swerve or powdered monk fruit

8

drops of sweetleaf stevia drops
Instructions
Melt butter and chocolate together in a small bowl that is sitting in a pot of water (A double boiler).

Place the mascarpone in a bowl where you will use an electric hand mixture in later.

Once melted stir and mix in the sweetleaf drops and powdered sweetener. Combine well.

After this mixture is stirred well, pour over the mascarpone in the bowl on the counter.

Blend the liquid chocolate mixture together with the mascarpone.

Line a cookie tray with parchment paper.

Scope out mascarpone chocolate mixture and place onto cookie sheet. I used a small coookie scope.

Place cookie sheet in freezer to harden.

Once hard, place fudge in a freezer safe container and store in freezer.

Enjoy!