As an Amazon Associate I earn from qualifying purchases.
This simple sugar-free fudge recipe requires simple and easy to find ingredients. There's no candy thermometer either! Only a few minutes will be needed.
Use the jump to links below in green, for easy reading of this recipe page.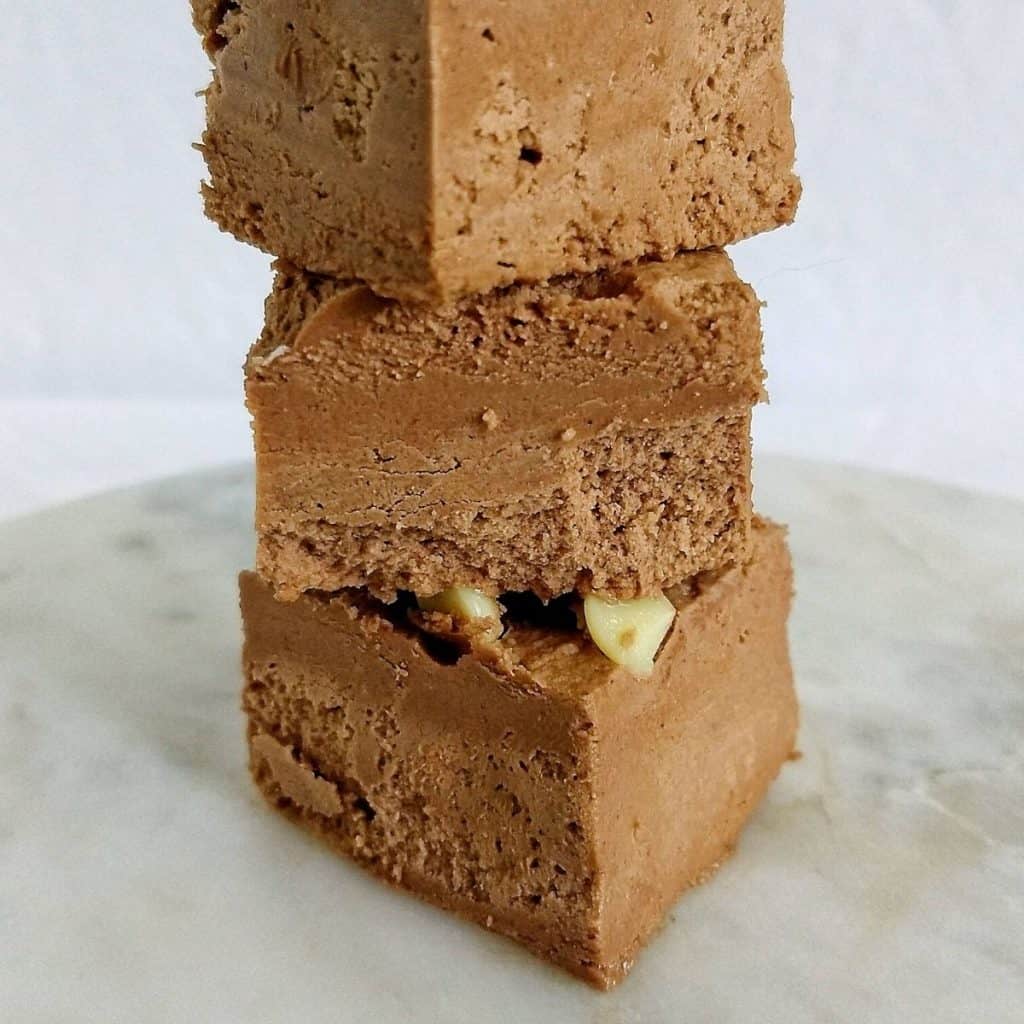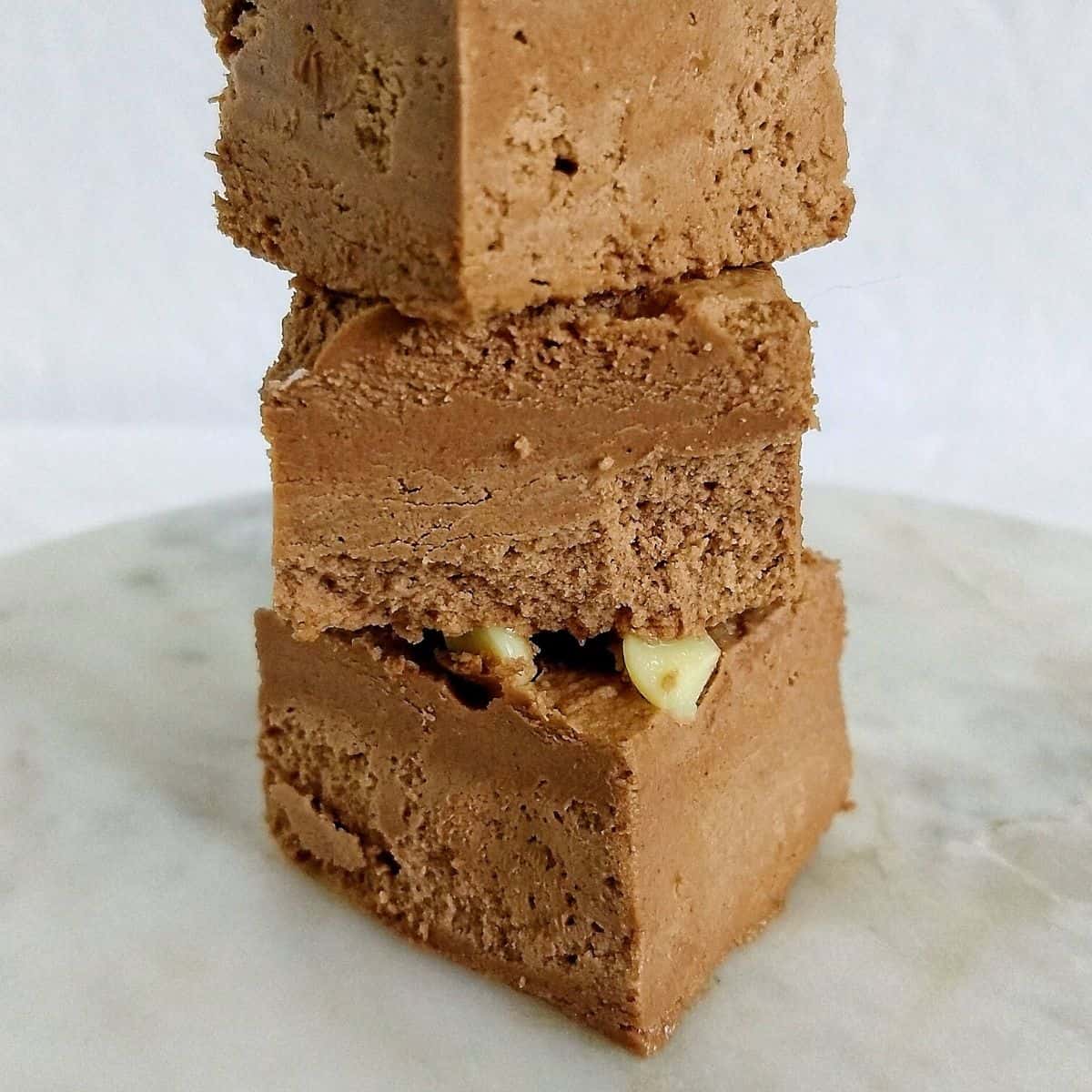 Ingredient Substitutions
If you are not able to get mascarpone cheese, you can also use cream cheese instead. When I used cream cheese in the past for this recipe, I found it was slightly more sour. My husband also prefered the mascarpone version too.
You can substitute any keto-friendly sweetener in this recipe, I don't have exact measures for each possible difference. However, you can easily add a little bit at a time and see how you like it. Just remember that the pure forms of stevia or monk fruit are stronger (sweeter) than those mixed with erythritol.
Photo Directions
Below are two images that show between 2-4 photos of the recipe steps.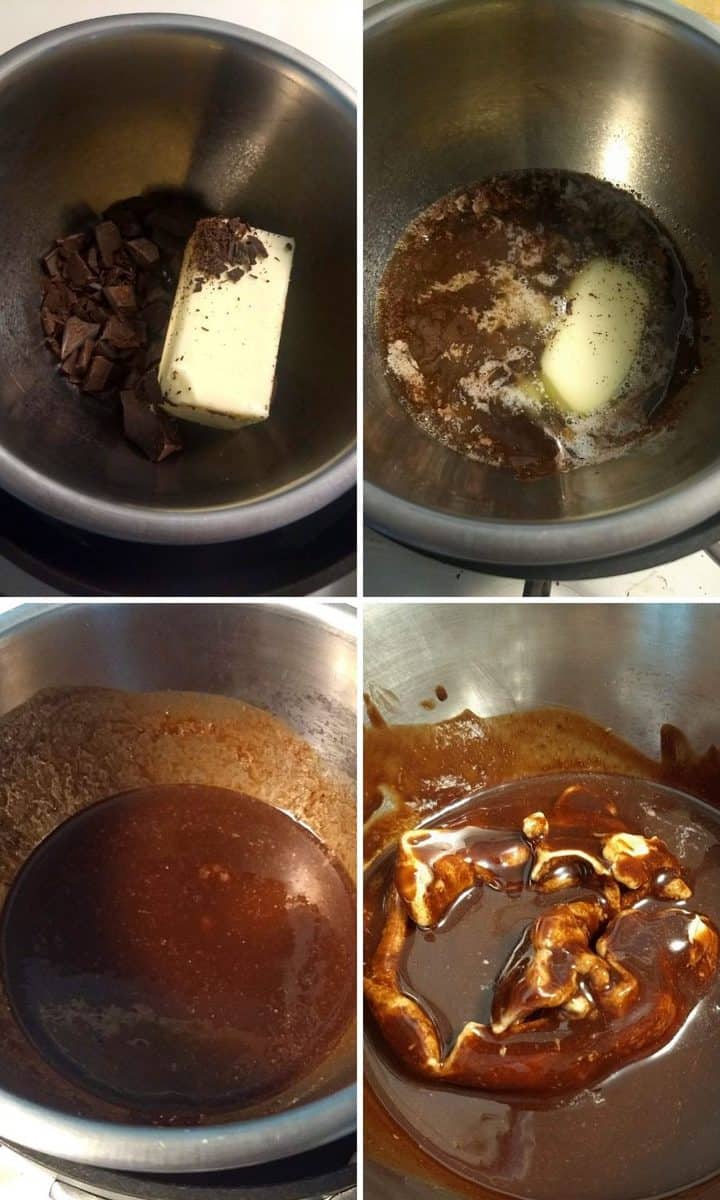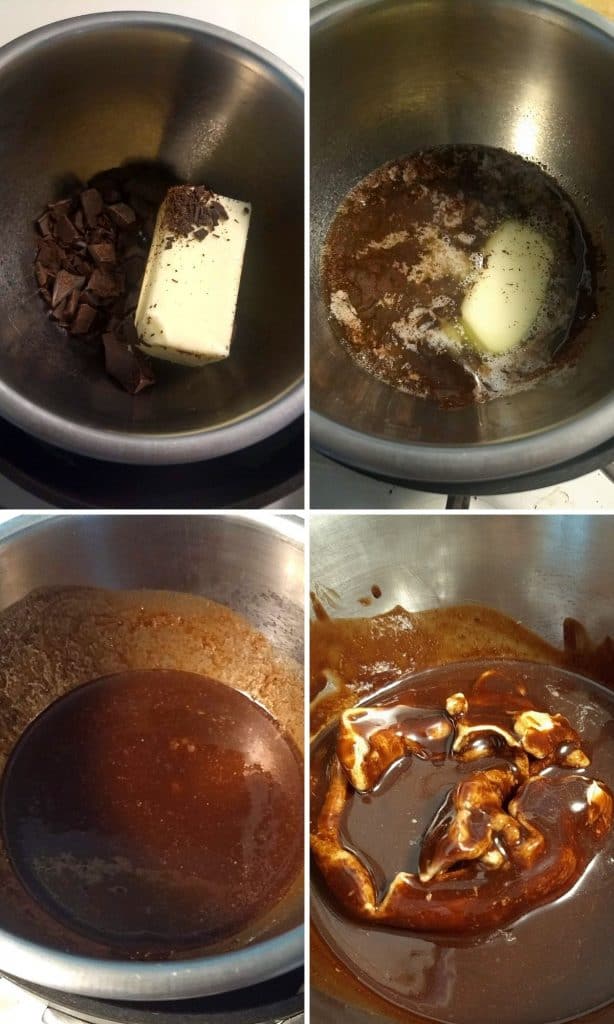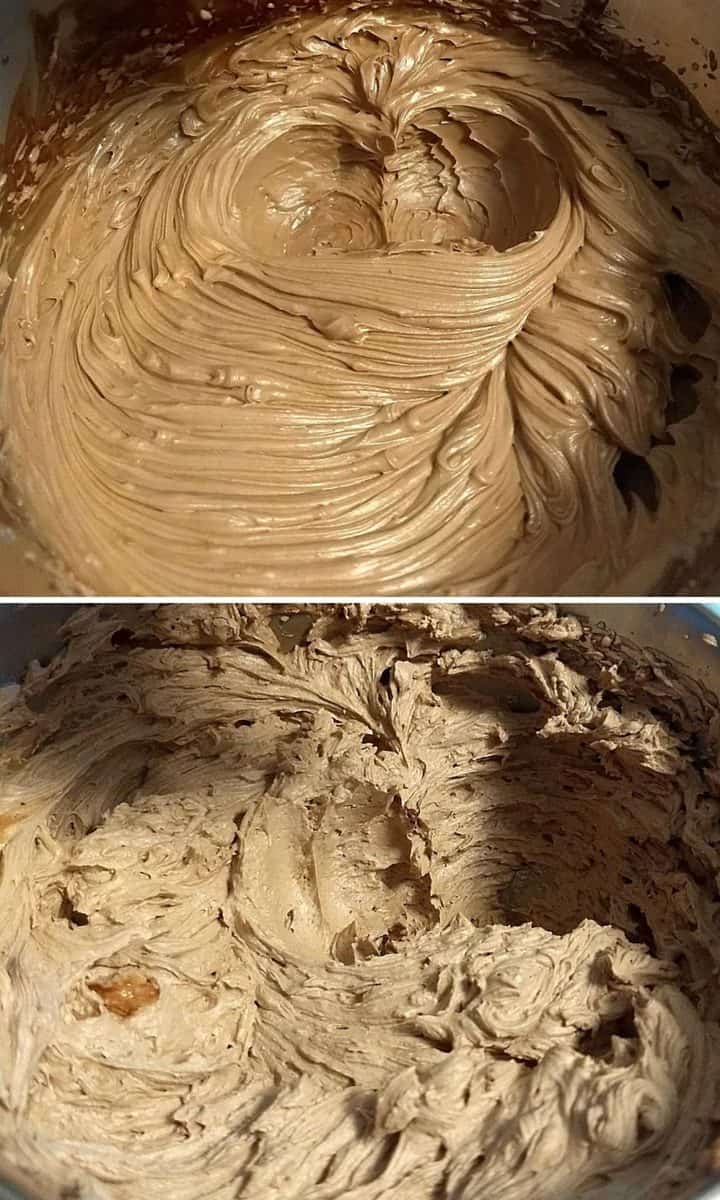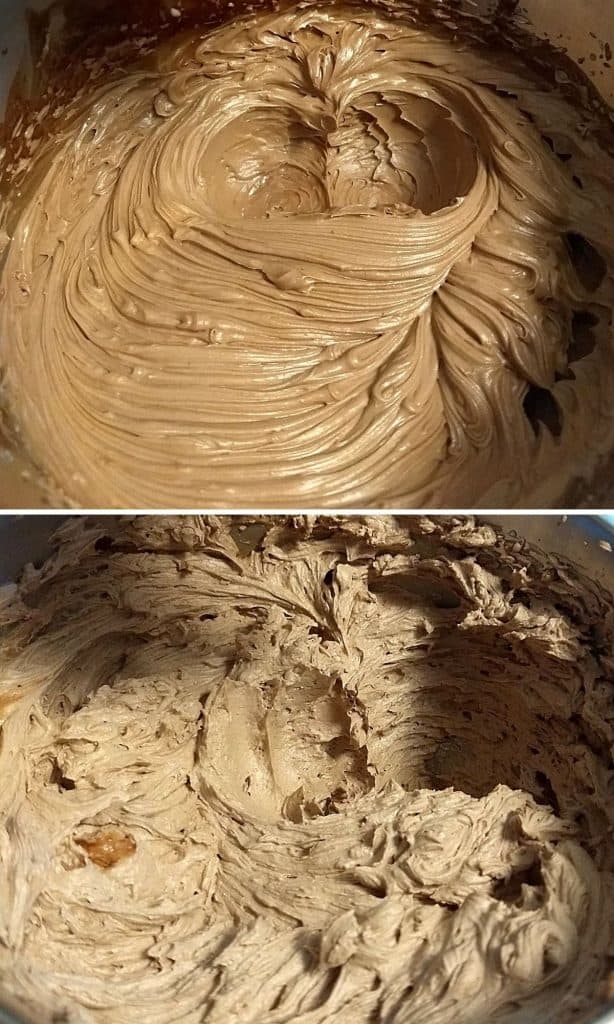 Tips and Tricks
1. You first mix the hot chocolate over the mascarpone to help soften it to make it easy to blend together. This helps you avoid having to leave the mascarpone out to bring to room temperature.
2. To help avoid the powdered sugar fly all over the place when you begin to blend everything up, mix it up a little bit before you turn the betters on. Works every time with loose dry ingredients.
3. Using wax paper in your storage pan really makes it easy to remove the sugar-free fudge from it. All you have to do is lift up on the paper and it comes right out.
4. Do not use granular sweetener. The recipe will turn out grainy. If you only have granular sweetener on hand, that's okay. Get out your blender, I like my Ninja or Magic Bullet (Yes I have both.) Pour the sweetener in your blender container and blend. Using a coffee grinder also works great here.
5. Using the right size pan to keep the dessert in, is important. I used a 5 x 9 bread pan, but you could also use a medium 9 x 9 square size pan too. Just don't get too large or else the chocolate mixture may not cover it.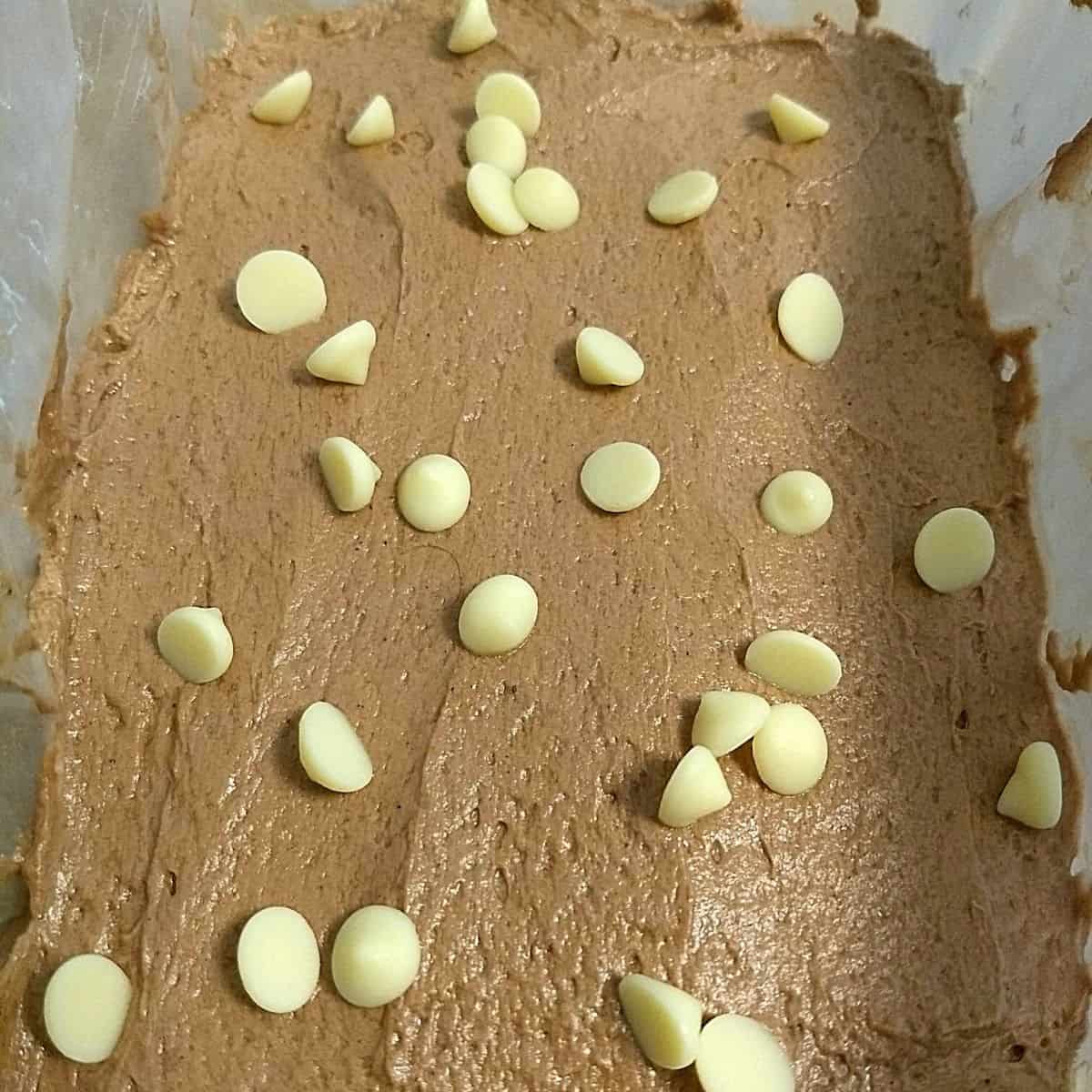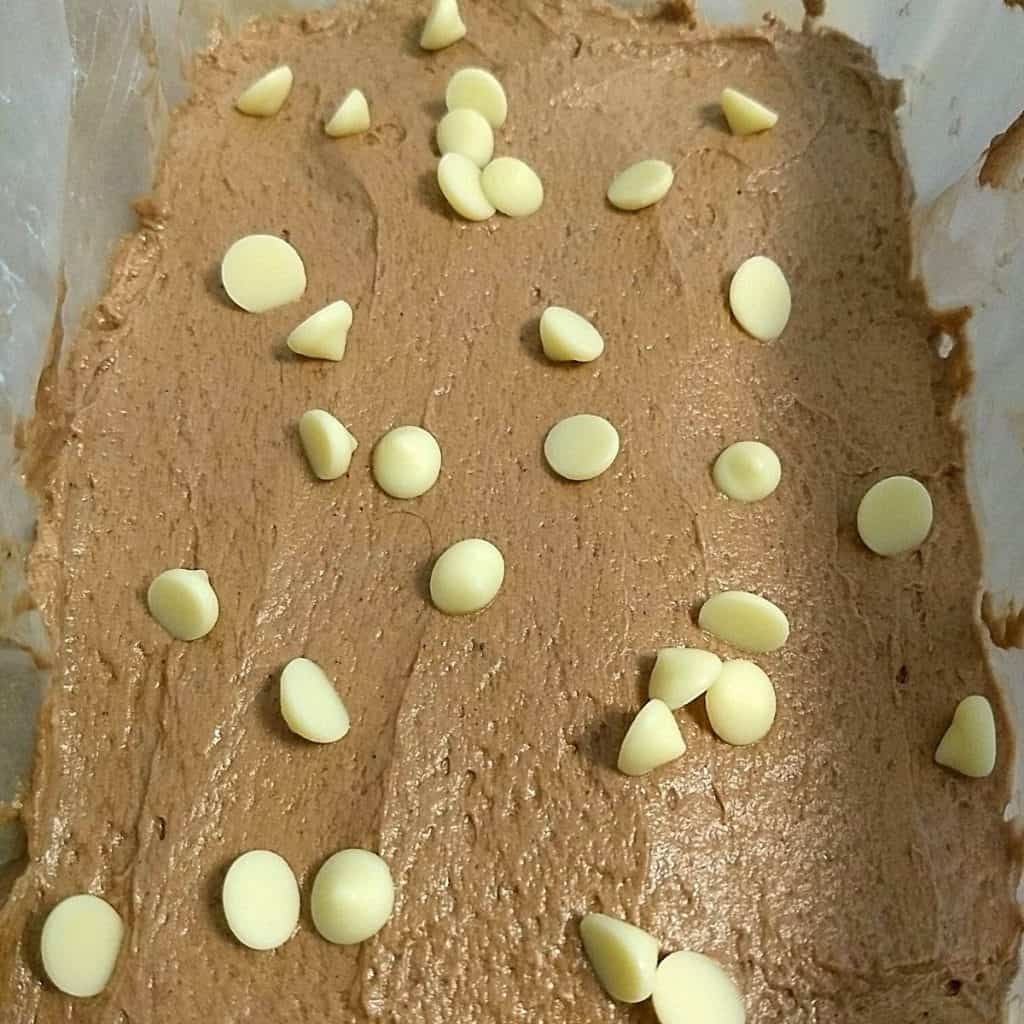 6. When you go to cut the fudge make sure it's around the temperature as your fridge or maybe a little warmer. If you cut it when it's too hard still, it will make some crumbs. I had this happen. Whops.
You'll want to use a large knife and cut straight down. Then after each time, you cut it, you will want to wipe off your knife. You can even run it underwater. I did this after my first cutting mistake.
7. You can also avoid cutting the fudge if you avoid using a pan altogether. I first made these into balls and froze them. All you need to do is is get a cookie scooper or just a spoon. Get a cookie sheet and put down wax or parchment paper on it. Then all you do is put the balls on the sheet pan and place it in the freezer to get firm.
Add-Ins & Toppings
This recipe does not have any extras to toss into the keto fudge but there are some options. One thing would be is to add some nuts. You could also toss in some white chocolate chips from Choc Zero, which is what you see on my photos. Coconut flakes would be another great addition. Or how about pecans with some caramel drizzle?
Lastly, you could add in some peanut butter to change the flavor a bit.
Popsicles
This recipe would make great keto fudgesicles. All you would have to do is pour the chocolate cream into popsicle molds. Then make sure there is a stick added in. Freeze them. Lastly, take them out in a few hours and enjoy!
Storage
You can keep this chocolate dessert in the freezer or the fridge. Just know that the fudge will last longer in the freezer. Make sure to keep an airtight cover on. You can even use plastic wrap if needed.
For the right fudge consistency, eat this dessert after it's been out of the fridge for a few minutes. You will not want to keep this dessert out for too long as it will start to melt and become a mess. If that happens, you can easily chill it again and it's perfectly fine.
More Recipes
If you are looking for more chocolate recipes, give these a try. There's even a chocolate-vanilla fudge recipe there.