As an Amazon Associate I earn from qualifying purchases.
If your looking for an easy and inexpensive dinner tonight, look no further. Try this recipe tonight. While creating this butter chicken recipe I wanted something that was easy, inexpensive and of course tasty.
I choose chicken thighs as you can get them at a great price. The other two ingredients are just butter and cinnamon. To start, you melt the butter with the cinnamon. Then add the chicken. Lastly, cook it.
There is more to it than that. Yet, you get the idea of how simple it is.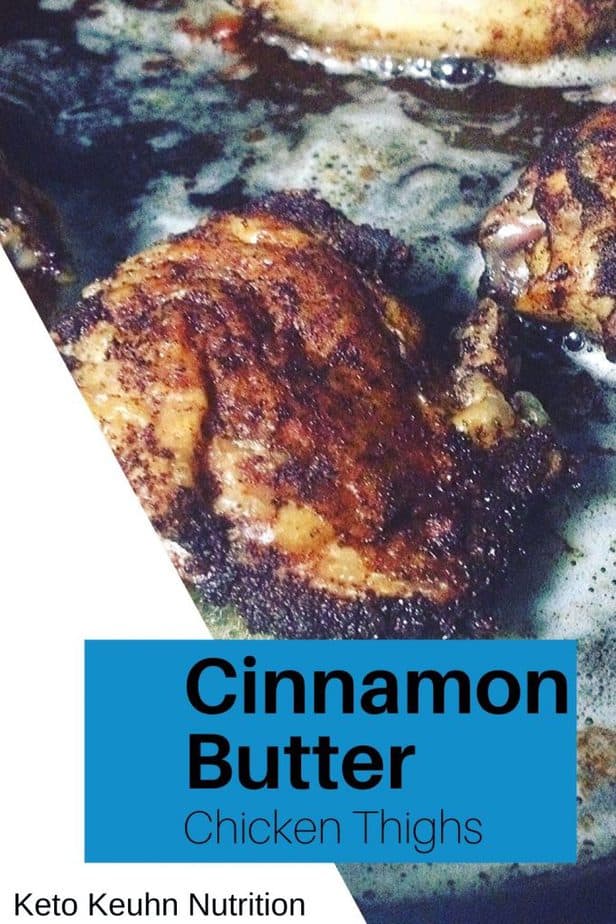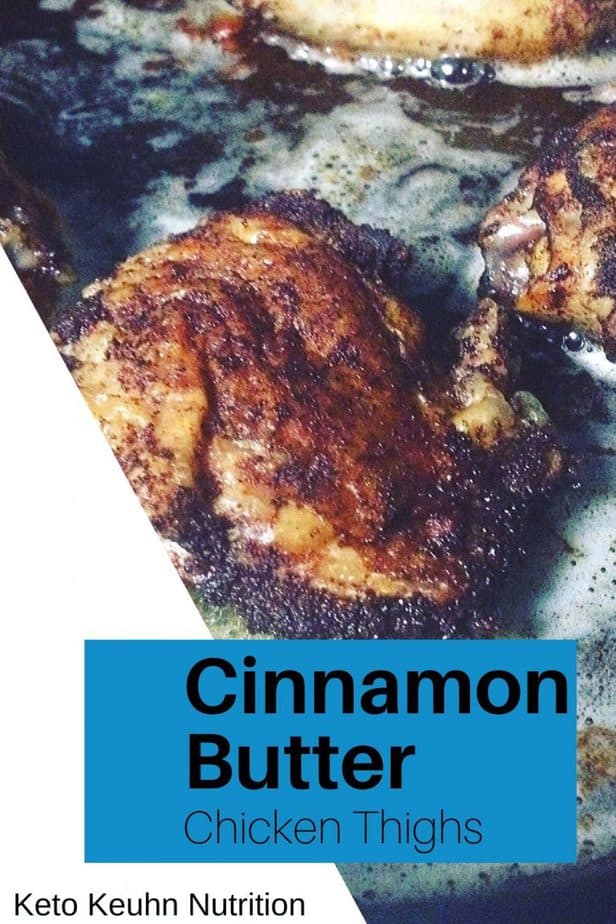 Notes about the Recipe
Your fat grams may be different for what you actually eat. This is the case because some butter will be left in the pan.
For this recipe, a cast iron skillet will work great. As an added bonus, it's an easy clean-up!
Recipe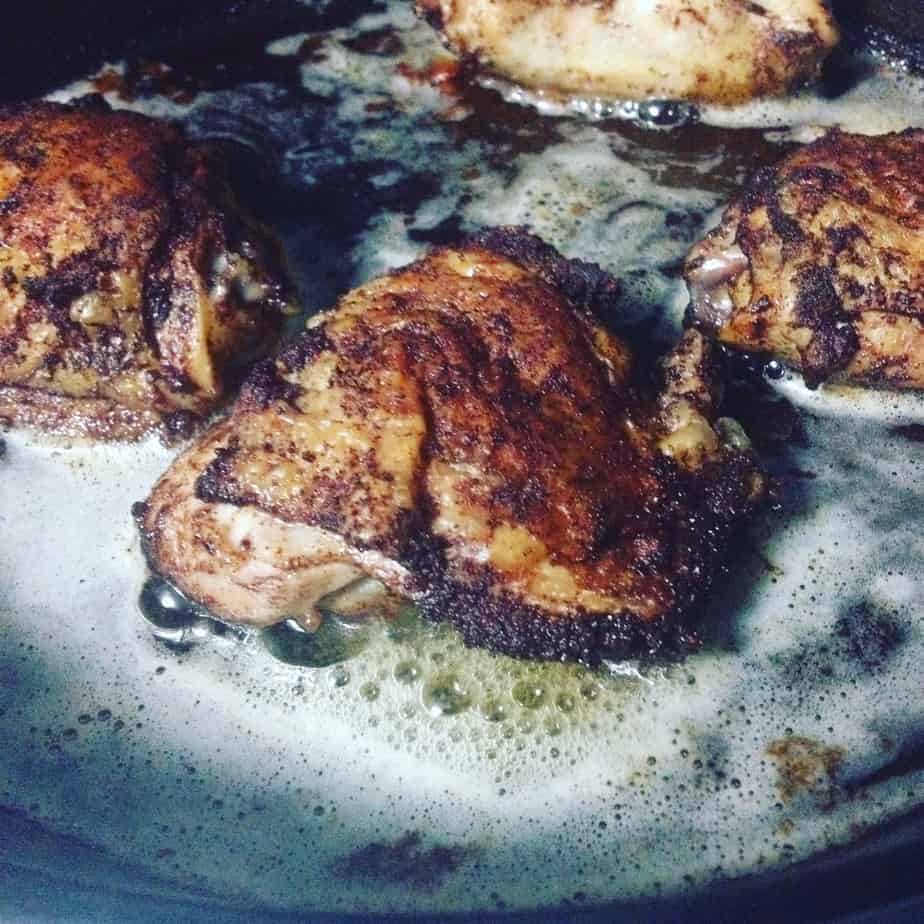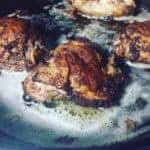 Print Recipe
Cinnamon Butter Chicken
Ingredients
2

t

cinnamon

1/4

C

4 T Butter

4

chicken thighs

mine were 24 ounces
Instructions
Preheat oven to 425 degrees F

Melt butter in cast iron skillet

Once melted add the cinnamon

Rub/coat the chicken thighs in the melted mixture

Sear the chicken skin side down for 5-8 minutes or until skin is easily removed from pan

Flip the chicken over (skin side showing) and put into preheated 425 F oven

Cook for 20 minutes. Chicken should be 165 degrees F
Nutrition Facts (1 chicken thigh)
Calories: 401
Fat: 25
Protein: 41
Carbs: 0
Fiber: 0
Net Carbs:0