As an Amazon Associate I earn from qualifying purchases.
The peanut butter frosting in these keto chocolate cupcakes is one of the easiest recipes you will make. The cupcakes are also easy to bake. Tasty too!
Jump to:
Almond Flour and Coconut Flour
I often get asked if I don't have almond flour, can I substitute it for coconut flour or vise versa. Sadly, this is just not possible. Each flour has its own characteristics and they are not an equal exchange. For example, when you use coconut flour, you will need more liquid, moister in the batter.
Almond Flour. For all of my keto baking, I prefer the superfine almond flour, such as the one from Bob's Red Mill. The end product is blanched with the skins removed. Using the finer almond flour will help in getting the finished results you want from this keto cupcake recipe.
Coconut Flour. Using mostly coconut flour to this recipe helps it be fluffier, a cake-like feel to the finished chocolate cupcakes. Also, don't worry it will not taste like coconut, as the cocoa powder will prevent its flavor.
Tips
1. Always use some kind of muffin liner. My favorites are either silicone or foil liners. Having these are great because the cupcakes will not stick to them.
2. For best results, have the egg at room temperature. If you forget to take the egg out early enough, just place it in a bowl of hot water for a few minutes.
3. If you also forget to remove the butter to have it at room temperature, no problem. Get out 2 different size bowls. Fill one bowl with hot water, then add the smaller bowl on top. Place your butter in the top bowl and wait around 15-20 minutes.
4. Coconut flour likes to soak up the liquid, so for best results, weigh out the coconut flour. I have found that when I only measure with a measuring spoon, it may not always match what the grams should be.
For example, 2 tablespoons of coconut flour equals 15 grams. However, if you measure with just the tablespoon, you may end up getting 20 grams. If you have too much of this flour, your keto cupcakes may be slightly dry.
5. As the chocolate cupcakes are baking feel free to make the frosting, so it's ready for later. However, please allow the cupcakes to cool completely before you add the frosting. If the cupcakes are not cool enough, the frosting will slide right off.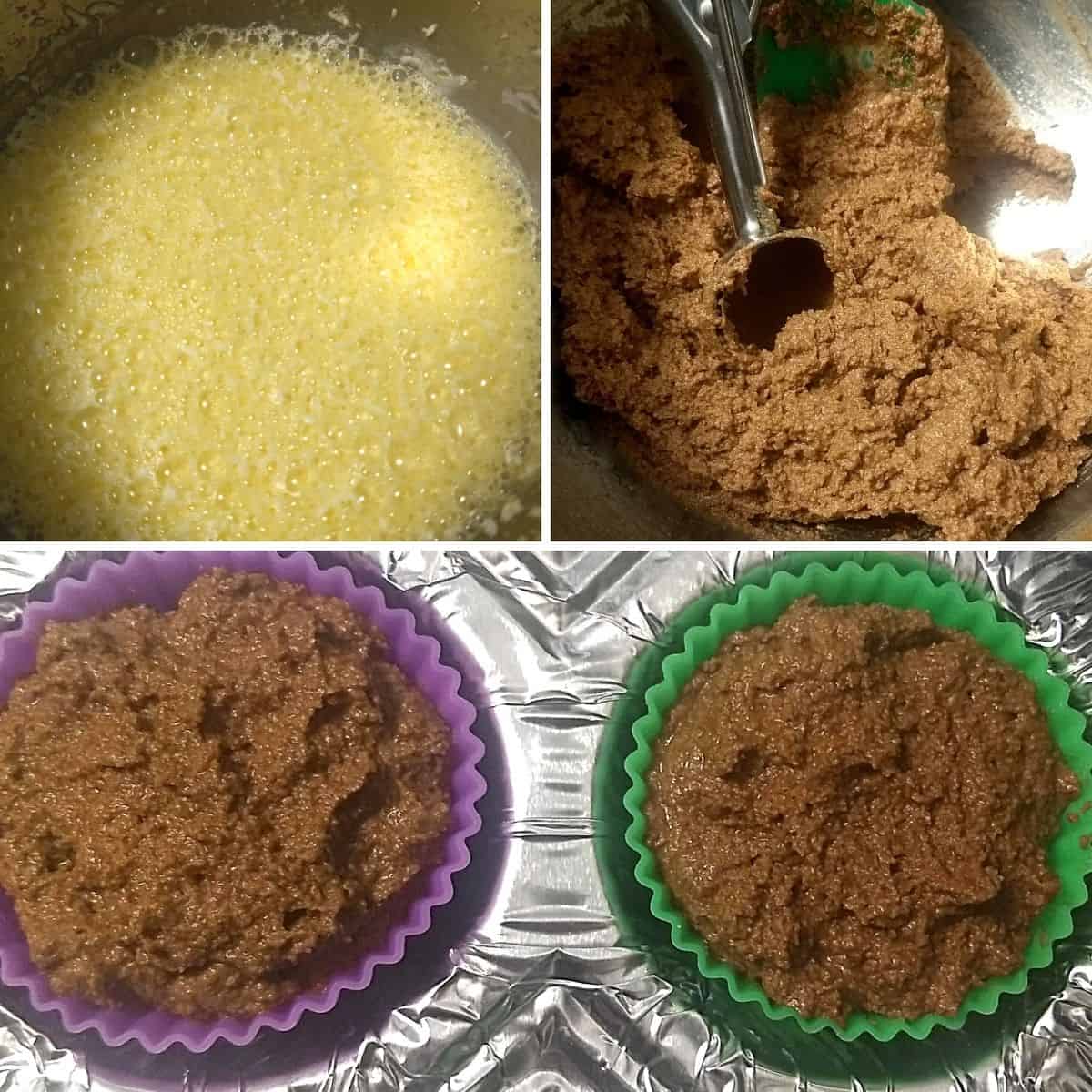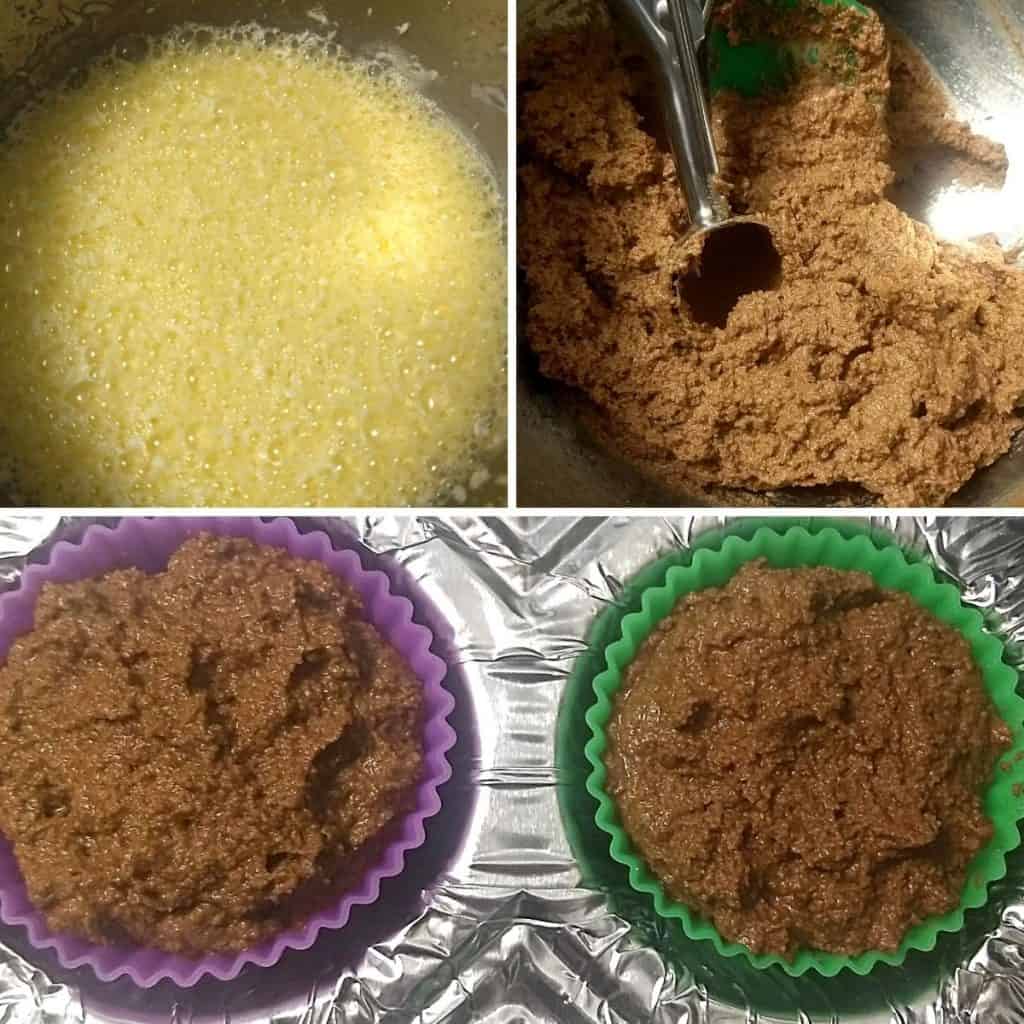 Ingredients for the Frosting
All you need for this frosting is 1 stick of butter and 1/2 cup of peanut butter. Then you can add liquid monk fruit drops to make it sweetener. To spice up the flavor, add in maple and vanilla extract.
The keto this frosting recipe is linked in the chocolate cupcake recipe card below.
Storage
These chocolate keto cupcakes will last up to one week in the fridge in an air-tight container. If you wanted to, you can frost these cupcakes before you store them in the fridge. Then they will be ready to enjoy with the peanut butter topping for whenever you want a special treat.
More Desserts