As an Amazon Associate I earn from qualifying purchases.
4 Ingredients only
Chia seeds
Strawberry protein powder
Liquid
Banana extract
The protein powder that I enjoy using is the MRM brand. I really like how they don't use Splenda and use stevia and monk fruit instead. I like these two alternatives to sugar as they are found in plants naturally.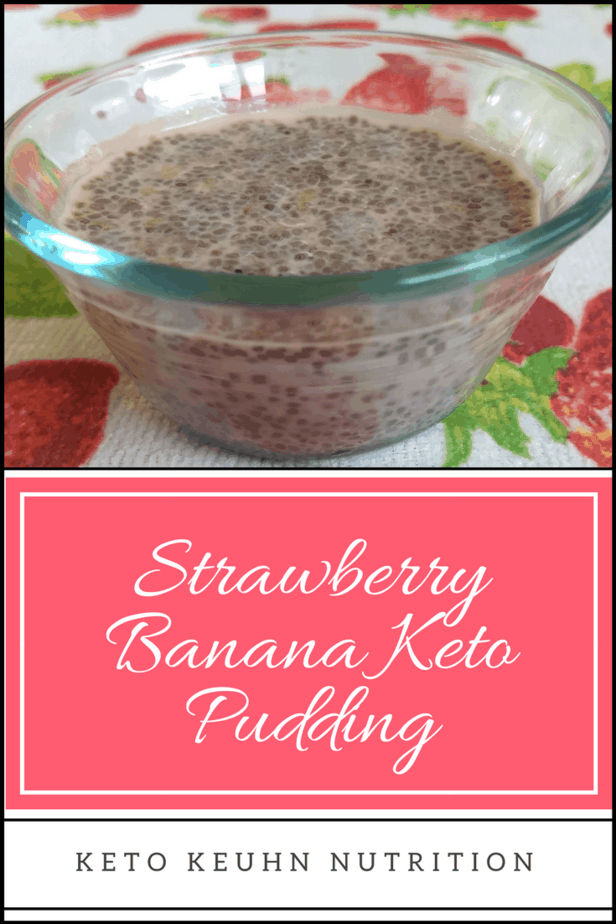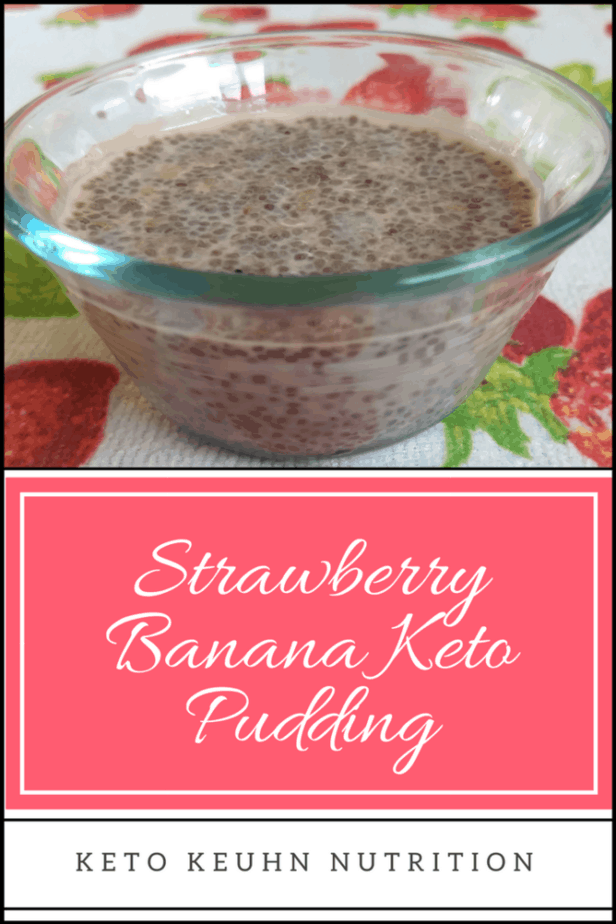 Notes about the recipe
I enjoy a thicker pudding consistency and experimented with how much chia seed to use. I started with two tablespoons but the end result was 2.5 tablespoons to one-half cup of liquid. Doing three tablespoons also sounds like a good consistency. Play around with the consistency you like best.
For the liquid in this recipe, I used macadamia milk since I have come to fall in love with the stuff. However, it is a pricer nut milk. To save money on this recipe you can use the other alternatives such as cashew or almond milk.
Also, with the protein powder that I have used in this recipe, it mixes great with just water and I still enjoy the taste. Doing that will save you even more money.
Enjoy this meal with a nice fatty coffee. This will help up your fat with this meal. Another way to up your fat with this snack or breakfast is to add some heavy whipping cream to it.
Take out one tablespoon of the liquid in the recipe and place in one tablespoon of the heavy whipping cream. This will also make the keto pudding creamier.
Recipe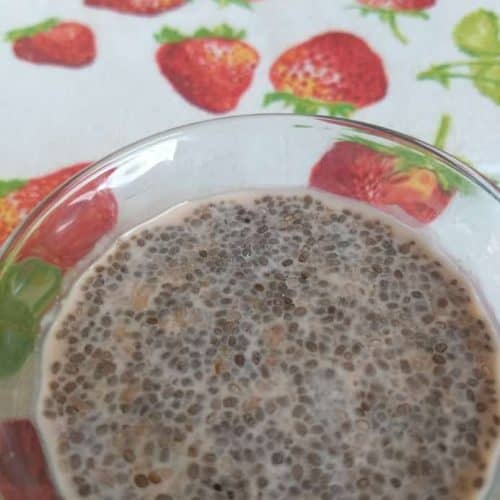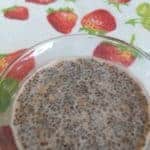 Print Recipe
Strawberry Banana Keto Pudding
Ingredients
2.5

T

chia seeds I use these

2

T

strawberry protein powder

1/2

C

unsweetened macadamia milk This is what I use

1/2

t

banana extract
Instructions
Add every but the chia seeds to a container and mix.

Add sweetener if you wish to make it even sweeter.

Add the chia seeds and mix in.

Place in fridge over night or until chia seeds absorb the liquid.
Nutrition Facts (This is for 2 servings)
Calories: 110
Fat: 5.5
Protein: 8.5
Carbs: 7
Fiber: 7
Net Carbs: 0