As an Amazon Associate I earn from qualifying purchases.
If you are looking for a super easy keto pizza crust or even for a carnivore pizza crust, this recipe will be a keeper. I love this sausage pizza crust because you only need 3 ingredients.
Ingredients
Italian Sausage
Parmesan
Egg
Carnivore Diet Pizza
If you are following the carnivore diet, this is a perfect recipe for you, especially if you like sausage pizza. If you are not a fan of sausage, check out my chicken crust pizza recipe while eating carnivore.
If you allow some plants, then try some herbs to spice up these carnivore crusts. Or add fresh herbs on top of the finished cooked pizza, such as basil.
Why a Keto Sausage Pizza Crust?
I wanted to make this sausage crust pizza because one day I wanted a crust with hardly any carbs, and I really did not want chicken. I mean I love my wings, but pork and beef are my favorite meat. The crust also needed to be easy, because if I'm being honest, I like being lazy. Haha

Instructions
First you will need these 3 ingredients: Italian sausage, Parmesan, and one egg. You will then mix all of these together. Then form into the pizza crust you want on a baking sheet. Lastly you cook it!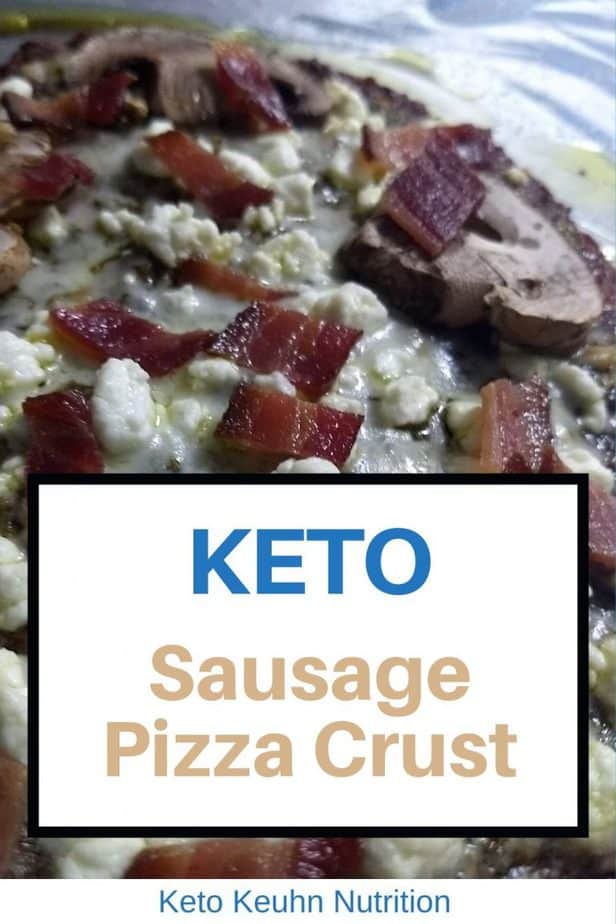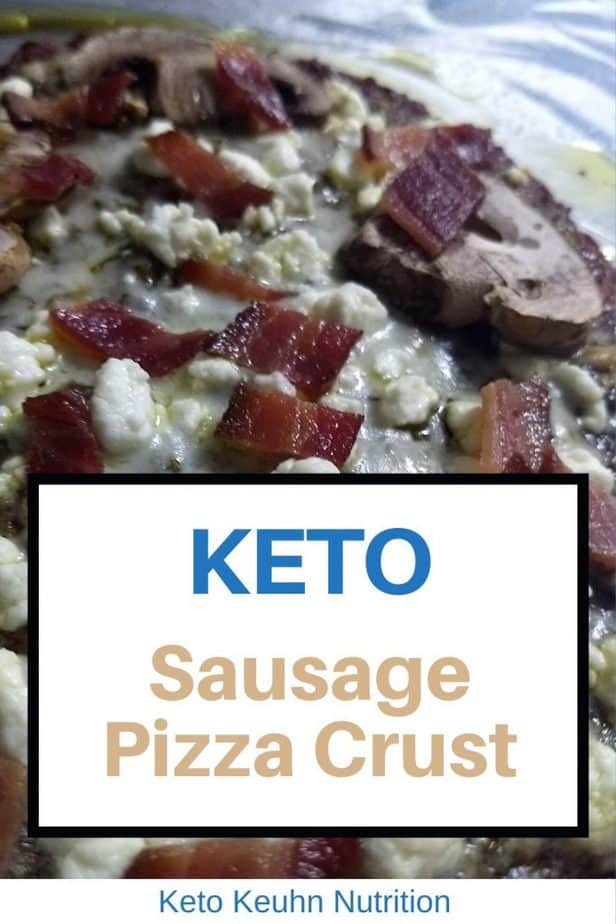 Cast Iron Method
Make it a susage crust pizza cast iron. I love my cast iron pan and cooking this sausage pizza crust in one is a great idea. If you have a small cast iron, you could easily do personal pan pizzas. Another reason why I love these pans is that you can put them in the oven. Thus, only having one dish to clean.
If you don't have any cast iron pans, that's okay too, as this keto pizza crust recipe has instructions for the oven.
Here are some cast iron pans to check out, if you would like to make a keto skillet pizza crust with these pans. If you click on the image, it will take you to Amazon.
Tips
If I'm mixing all the ingredients together for the crust with my hands, I like everything to be at room temperature. This just makes for a more enjoyable experience.
Using a food processor will help you mix all the ingredients.
You can even make up a bunch of these pizza crusts and store them in your freezer, to save you time the next time you or your family wants pizza. I would place a of parchment paper between each crust. This will help you remove one crust from the zip lock bag.
Keto Toppings
Keeping it Carnivore
Bacon
Beef
Egg (Can you say breakfast pizza?)
Chicken (Make it easy with cooked canned chicken.)
Non Meat Options
Bell Peppers
Onions (in moderation)
Spinach
Mushrooms
Sliced Olives
Basil
Oregano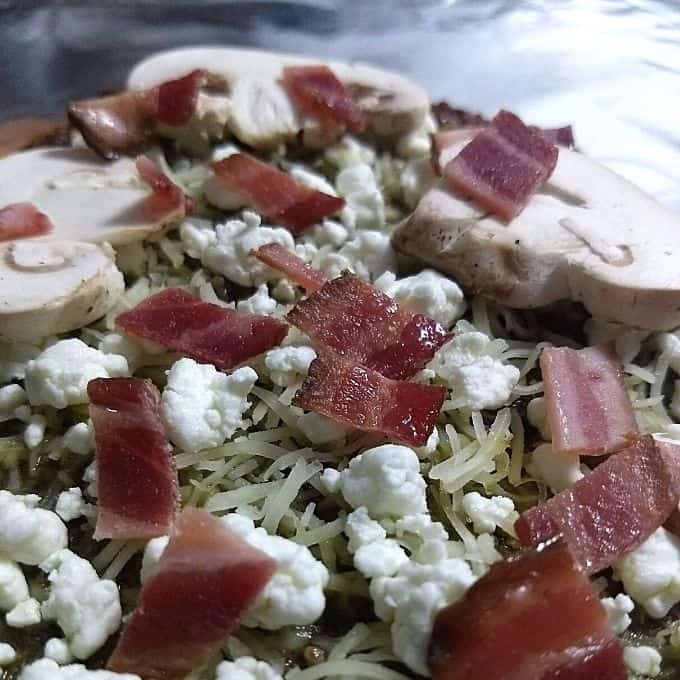 Low Carb Sauces
My favorite sauce to use on keto pizza is Rao's. Yeah, it costs more than your sugar loaded pizza sauce. However, I'll pay for better ingredients any day if I'm able to.
You can always make your own sauce as well.
This pizza shown on this page also used pesto as a sauce.
Did you make this meat crust pizza recipe? Let me know in the comments below and give me some stars. 🙂