As an Amazon Associate I earn from qualifying purchases.
Lately, I've been wanting to make a crustless keto quiche and I've finally done it with foods that I absolutely love. There is some feta and sun dried tomatoes and then I tossed in some spinach for magnesium and potassium.
The next time I make this recipe, I'll even add more spinach. Another fun food item to add would be olives. I did not add this because I sadly do not like olives. I was going for a Mediterranean style quiche with this recipe though.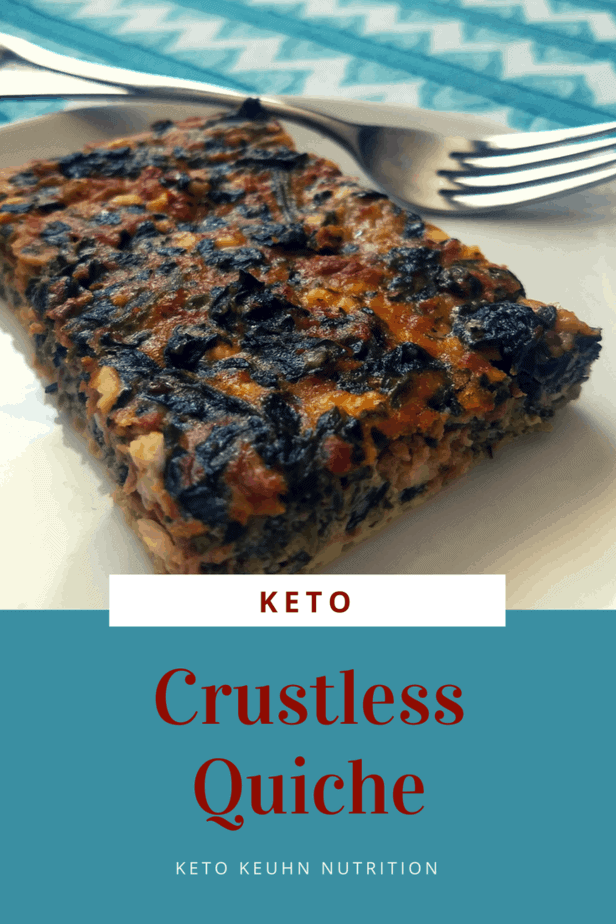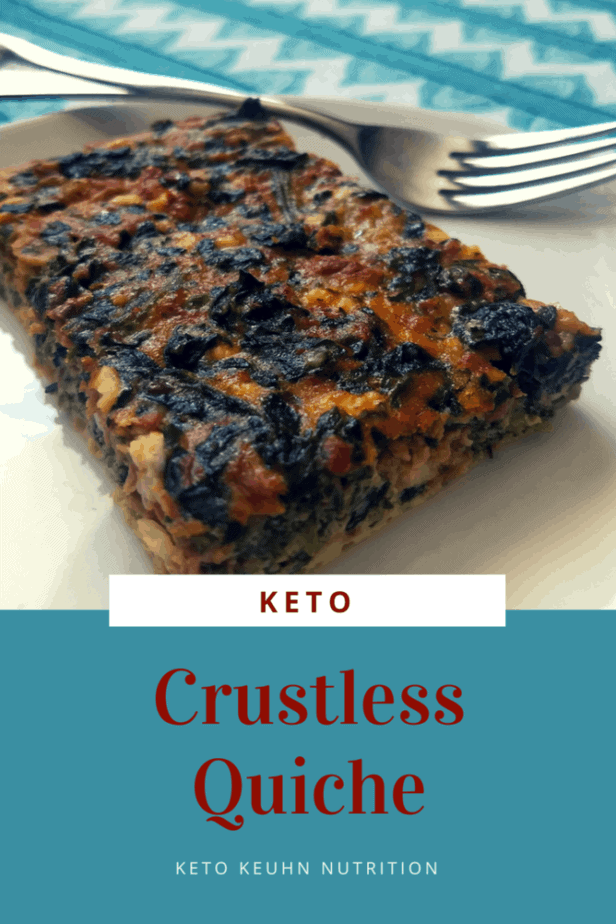 For the Carb Eaters in Your Life
An easy way to add some carbs to this recipe is to buy a precooked pie crust at the grocery store and then pour some of the egg mixture in there.
However, for me, that's just not realistically going to happen. My husband does not need a large quiche to himself. I say this mostly because he is not a fan of eating the same meal over and over again in the same week. Maybe, they make small pie crusts in a tin already, I'm not sure.
In my case though, a nice simple add on for carbs could be bread or an English Muffin.
Or better yet, I wonder how it would turn out if you could find a baking dish where you could put one half of an English Muffin down as a crust, then you could pour the egg mixture on top of that. Lastly, of course, bake it in the oven.
If you have been to my site before and looked at some of my free meal plans, you will know that I love the Food for Life of bread. This bread company also has English Muffins and other good stuff for your carb eating family.
Recipe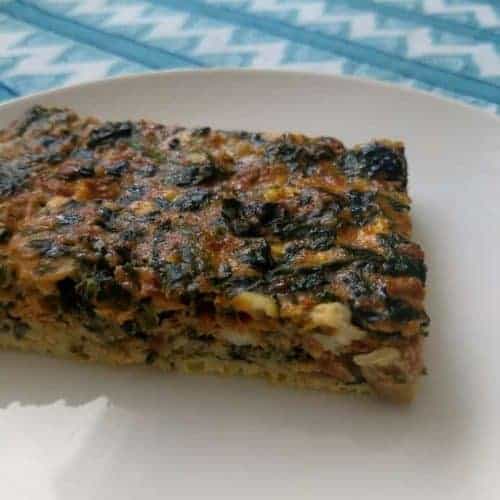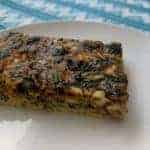 Print Recipe
Crustless Keto Quiche
Ingredients
12

Large Eggs

Small Onion

75 grams

Feta 100 grams

240

grams

Spinach

I used a half bag of frozen spinach thawed out

6.5

oz

Jar of Sun Dried Tomatoes

I used the Racconto brand

2

T

Butter

1/2

t

Salt
Instructions
Preheat oven to 350 degrees F.

Chop the Onions and then saute them in a pan with 1 tablespoon of butter.

Blend the sun dried tomatoes in a small blender or finely chop them up.

If you got the non crumbled feta, go ahead and crumble your block.

Get a large bowl and beat the eggs a little bit.

Pour everything else (but the butter) in this bowl of eggs.

Beat the mixture with a hand beater or get a really good arm workout in.

Spread the 1 tablespoon of butter onto your baking dish.

Pour the egg mixture in your dish.

Cook dish for about 30-40 minutes. Ovens will vary.
Nutrition Facts (8 servings)
Calories: 204.87
Fat: 19.37
Protein: 12.1
Carbs: 5.9
Fiber: 0.81
Net Carbs: 5.09
To log the recipe on MyFitnessPal search: Keto Keuhn Nutrition –Crustless Keto Quiche