As an Amazon Associate I earn from qualifying purchases.
Sometimes when you are camping or even on a vacation cooking is not always easy. Or you may just want to go on vacation and not have to cook. Well, I've got you covered here today. Some items may need to be chilled and some not. I hope this no cook keto camping meal plan will give you some great ideas for your next vacation.
Camping Meals and Tips
If you want further food ideas and keto camping tips, I have created a resource for you on my site. Just click on the link in the previous sentence to go on that page.


3 Days of no Cooking While Camping
Day 1
Breakfast: Coffee or tea with heavy whipping cream. Precooked bacon and hardboiled eggs. You can often find hard boiled eggs at grocery stores or a gas station. I also love Pederson's precooked bacon.
Lunch: Make a lettuce wrap with deli meat, cheese and mayo. Try some turkey with cheddar cheese or roast beef and swiss cheese. Deli meats and pre-sliced meats and cheese brands that I like are Boar's Head. This is a cleaner and better for you company compared to other cheap lunch meats.
Dinner: Cold Nachos. Pork Rinds, with sour cream, shredded cheese, sliced green or any onion, chopped tomatoes, and olives. Brands of pork rinds that are love are Epic, and 4505 Chicharrones. Another brand loved by others that I have not been able to try yet are these Pork Clouds.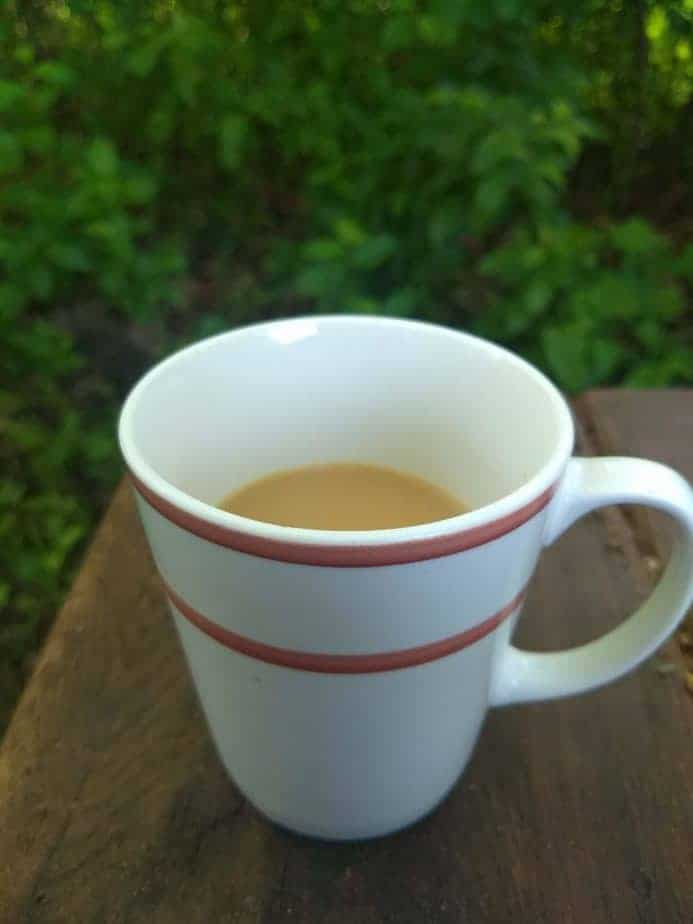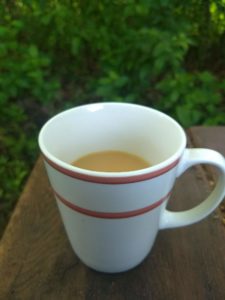 Day 2
Breakfast: Coffee or tea with butter and heavy whipping cream.
Lunch: Cold pesto pasta. Okay stay with me and just try it. Pre spiral your zucchini before you leave or buy it already sprialized. Some stores have it. Then toss some pesto on there. Then for some protein add some precooked chicken. Some stores also have this. Or you could precook this at home.
Dinner: Make a BLT with that precooked bacon. Load it up with mayo and bacon. Or even add some deli meat to this and or cheese.
Day 3
Breakfast: Fatty coffee or tea. Have some precooked bacon or hardboiled eggs.
Lunch: Plain unsweetened kite hill almond yogurt. Add some seeds or nuts such as pecans, walnuts, sunflower seeds, pumpkin seeds, chia seeds. Add some liquid monk fruit sweetener to the mix. Use a nonflavored drop or try out the chocolate or lemon one.
Dinner: Grab Bag/Kitchen Sink dinner. Get an assortment of noncook keto foods. Hard salami, cheese, low carb veggies, olives, cheese chips such as Bunker Hill Crunchy Cheese Crisps, sliced up avocado, nuts, seeds, pickles, lower carb jerky. Can you think of anything else? I'm sure I left out a lot of items here.
Quick Keto Snacks for on the Go
Some of these I have had and some I have not but really want to get because of the reviews.
Added Fat Ideas
Call me crazy but I enjoy butter and or cream cheese with some salt. You could even mix them together and add some flavor with extracts or even some flavored sweetener drops from SweetLeaf (sweetened by stevia). Or you can take a look at my fat bomb recipes for more idea.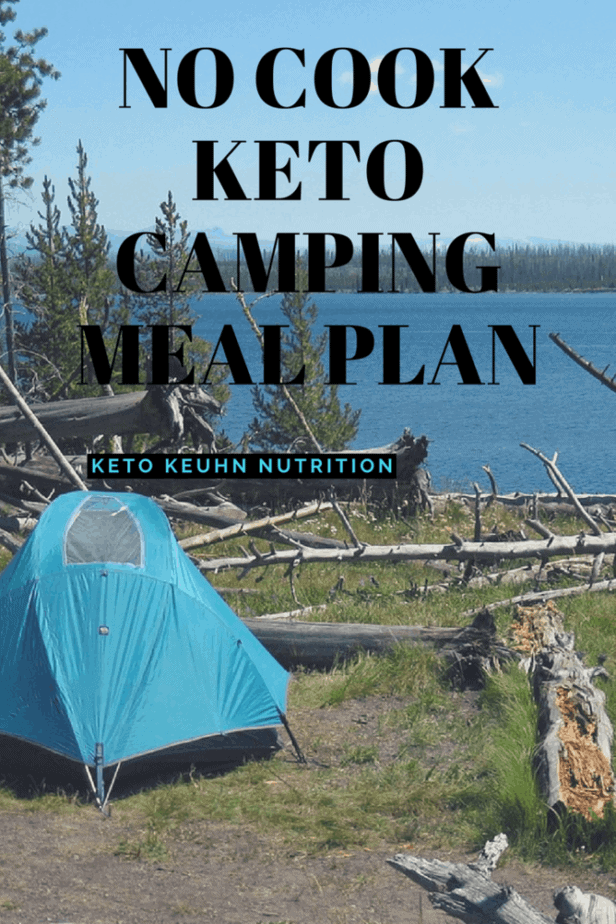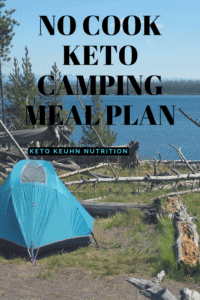 Other Camping Meal Plans
3 Day Camping Meal Plan

This meal plan and my 7-day meal plan give the macros for each of the meals.

7 Days of Keto Camping Meals

This is the meal plan that I personally ate when I was doing the Deeper State Keto weight loss program.
20 Camping Recipes
If you want even more ideas for meals while camping, check out my post with 20 recipe ideas.
Summary
I understand that these meal ideas seem pretty basic and you are correct. Sometimes people just draw blanks in their heads when it comes to meal plans and then toss in the no cooking variable. It can get pretty stressful.
This is one reason why I wanted to create this no cook keto camping meal plan. Life, vacation, and keto do not have to be hard. When life gets stressful for me, I go back to basics and keep it simple. It doesn't always have to be fancy.