As an Amazon Associate I earn from qualifying purchases.
If you've been following me for a bit now, you know that I'm currently doing a keto weight loss program. In this program, it's strongly recommended to only use monk fruit or stevia for substitute sweetener. Also on this program, I've been enjoying trying new fat bomb recipes and this is one of them. Even though I could use stevia or monk fruit in these, I choose not to. However, feel free to add some drops yourself. I love them either way. The more accurate name would be coconut pistachio and macadamia fat bombs.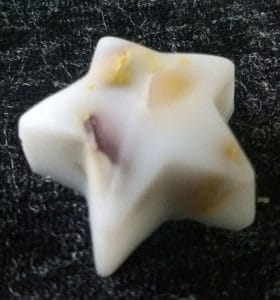 Variations for these Pistachio and Macadamia Fat Bombs
Another way to really get some flavor into this babies would be to crush up your nuts and put them in your molds as high as you would like. Then you would fill in the gaps with the coconut oil. Yumo! I used half nut pieces just to make it easier and to save some carbs from the nuts.
A second way to add some flavor to these fat bombs would be to add some flavored extracts or flavored sweeteners such as a vanilla flavor.
How about using a different nut or even a see for these?! Pecans sound pretty amazing right now with some walnuts. Or how about cocoa nips with pecans, sunflower seeds with cocoa nibs, chia seeds with hemp hearts. You could even use more than just two items, add four or five. Oh, my! 🙂 Get those creative juices going.
I also love melting butter with coconut oil. You could play with some butter and coconut oil ratios for this recipe as well. It would still be an easy recipe but with a few extra steps.
I'd love to see what you come up with if you make these. Tag me in an IG post or send me an email. 🙂
Recipe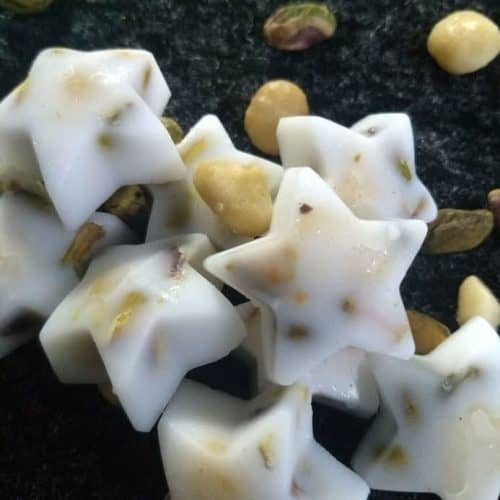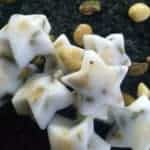 Print Recipe
Pistachio and Macadamia Fat Bombs
Ingredients
10

Tablespoons

of virgin coconut oil

20

whole Macadamia Nuts

separated

20

whole Pistachio Nuts

separated
Instructions
For each nut, separate them, so you have 2 halves.

Place a total of 4 pieces of macadamia nut and 4 pieces of pistachio nut into each fat bomb mold.

Pour 1 Tablespoon of coconut oil into fat bomb molds.

Set into freezer to firm up.
Nutrition Facts (10 servings)
Calories: 158
Fat: 17.0
Protein: 0.475
Carbs: 0.76
Fiber: 0.395
Net Carbs: 0.37
To log the recipe on MyFitnessPal search: Keto Keuhn Nutrition – Pistachio and Macadamia Fat Bombs